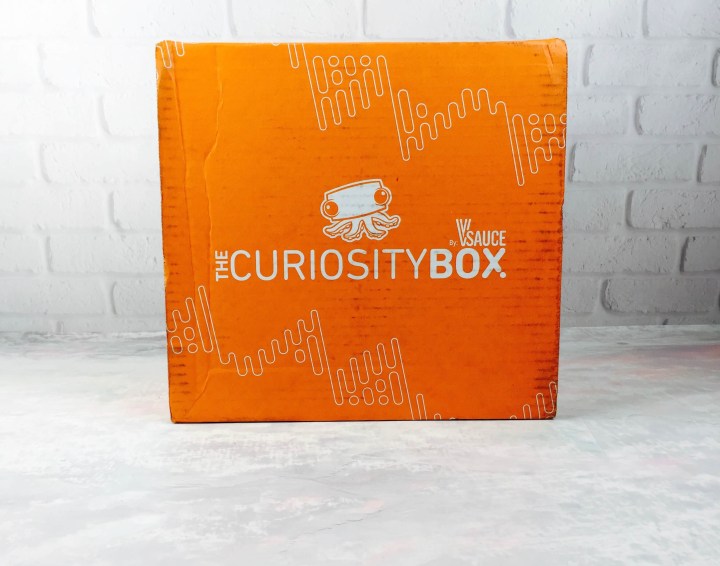 The Curiosity Box  is a quarterly subscription box to satisfy your thirst for knowledge. Each box comes with 6-9 items that will not only entertain, but also educate you and your family.  The subscription is $49.90 per quarter and a portion of all proceeds are donated to fund Alzheimer's research.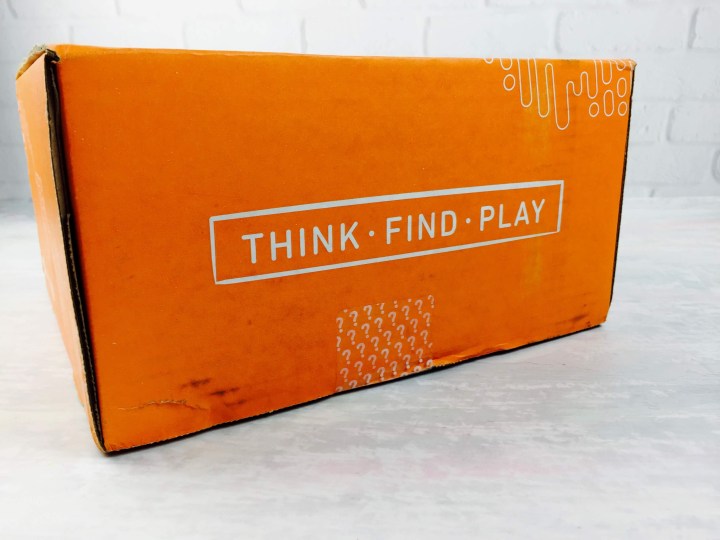 Had I ever heard of VSauce, who has 11 million subscribers on YouTube? Nope. But here we are! (And it's a shame I hadn't – awesome science vids!)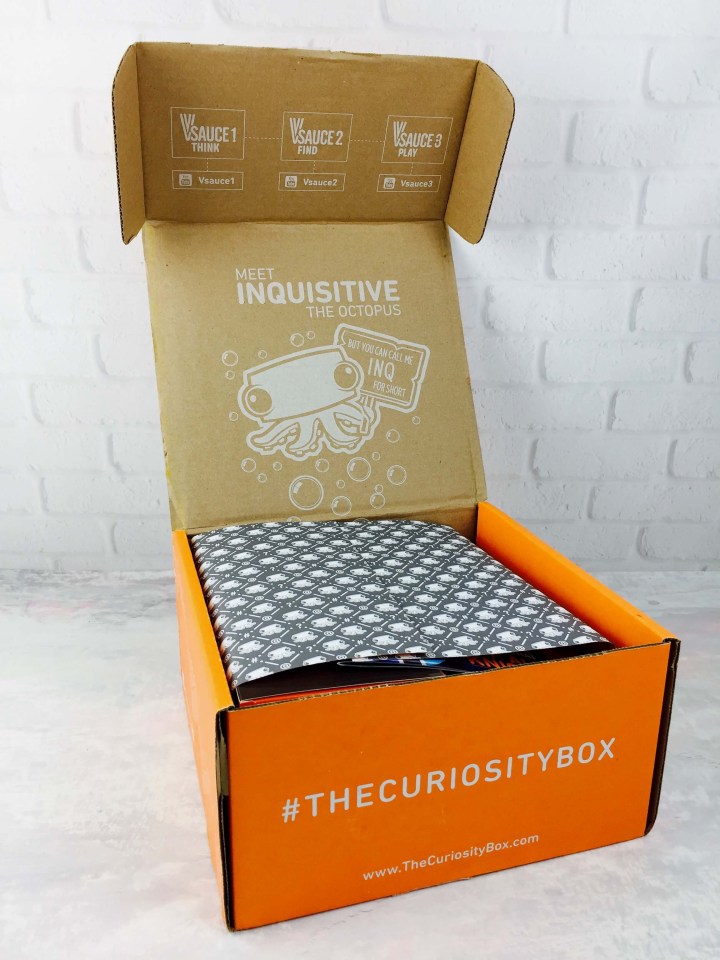 Inquisitive the Octopus, or INQ for short, is the official mascot of the box!
If it a looks a little bit like a GeekFuel unboxing, that's because the two companies are related.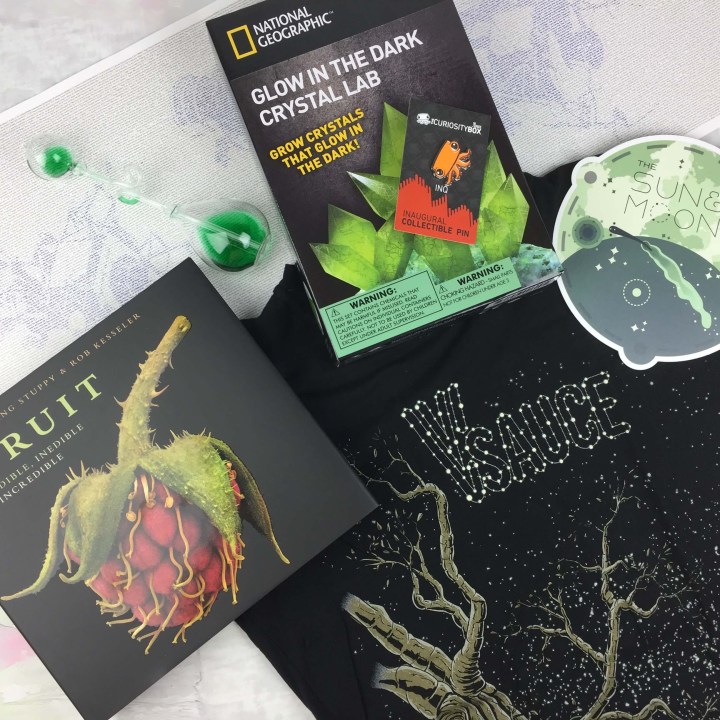 Everything in the box!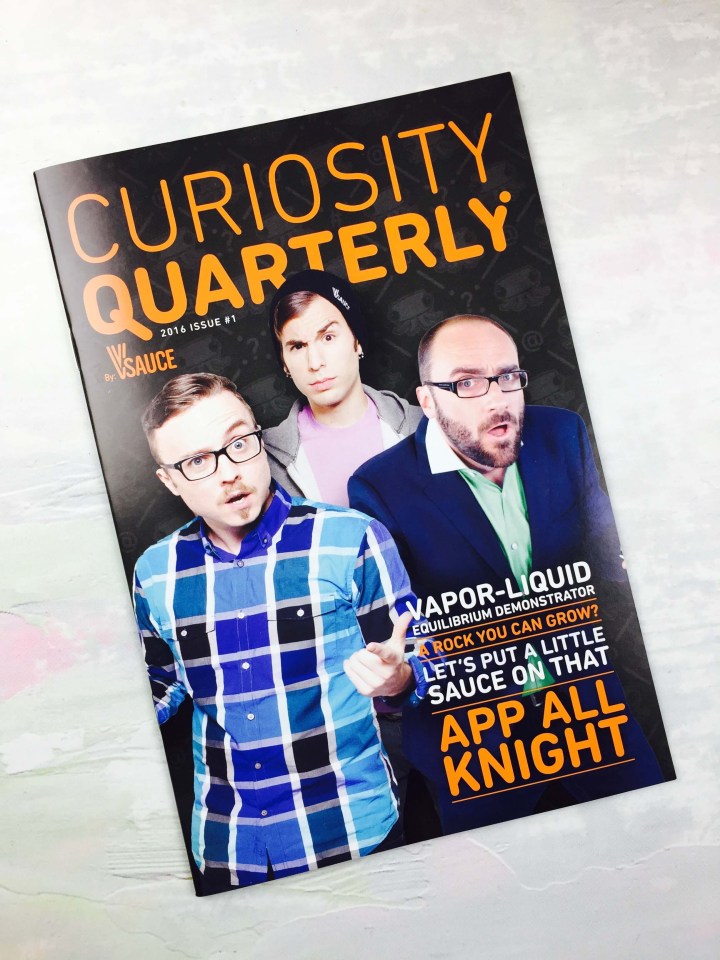 Each box comes with the Curiosity Quarterly by VSauce.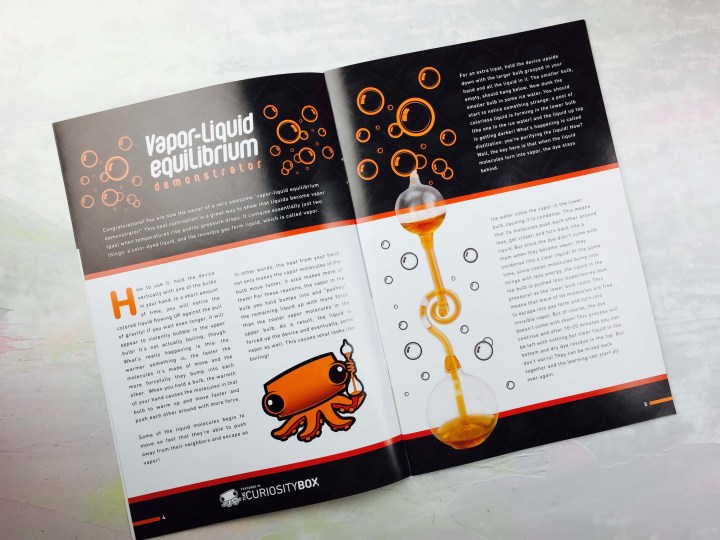 There are full spreads on some of the items and the science behind them!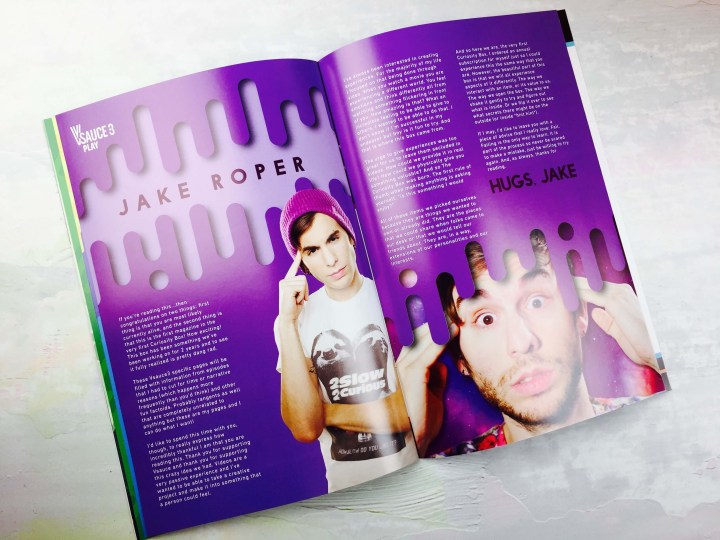 This article about Jake Roper explains that he wanted to take the passive video experience and make it into something a person could feel.  I don't really understand their whole structure, but there's Vsauce2 and Vsauce3 too. And something called the DONG channel. I guess they make a lot of videos! Every time I look at one of these there's another channel. Here's WeSauce.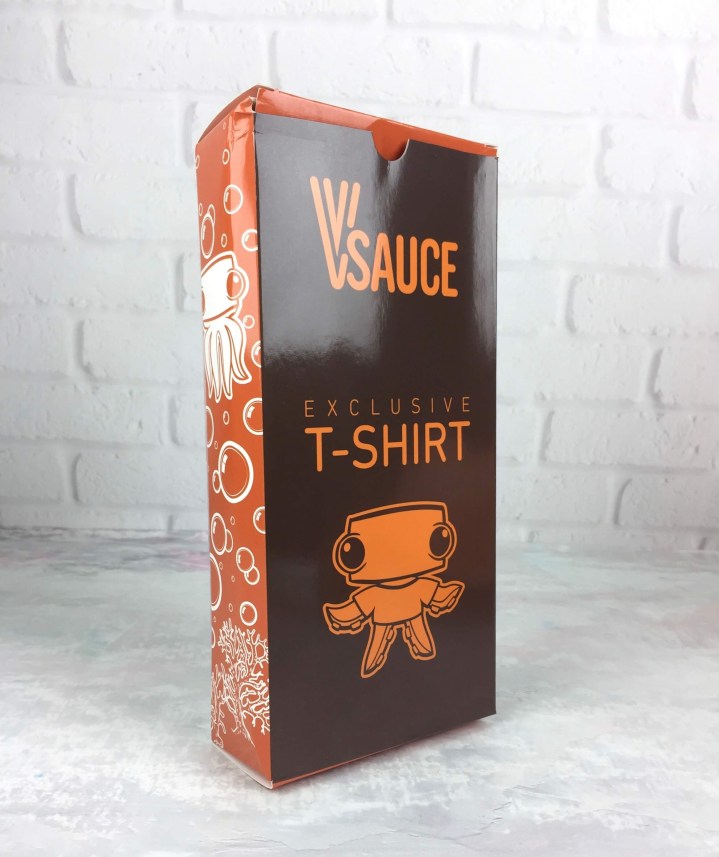 VSauce Exclusive T-Shirt: The booklet says this is collectible box art, but I'm not sure why anyone would collect the box for the shirt (and it was crushed!). That didn't bother me, just something to note.
Vsauce says that this shirt, called Deep Sea Constellation, "encompasses the spirit of scientific exploration that we try to instill in everything we do. From the ocean depths to the stars above, thanks for traveling with us."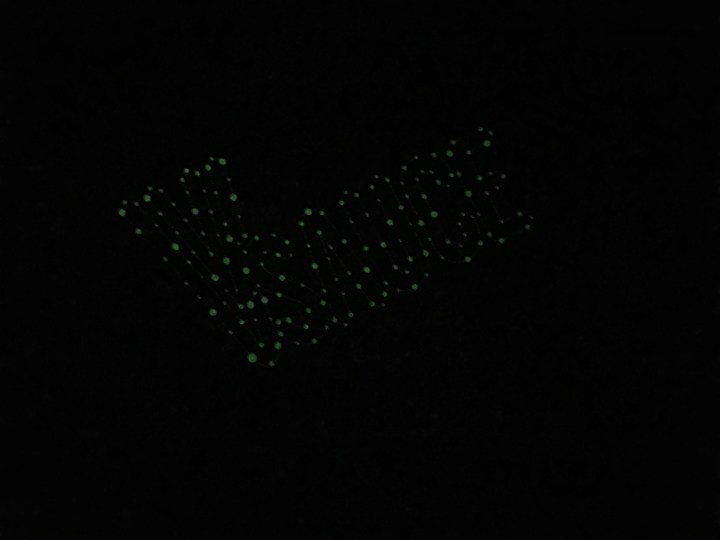 This is a cool shirt plus it glows in the dark!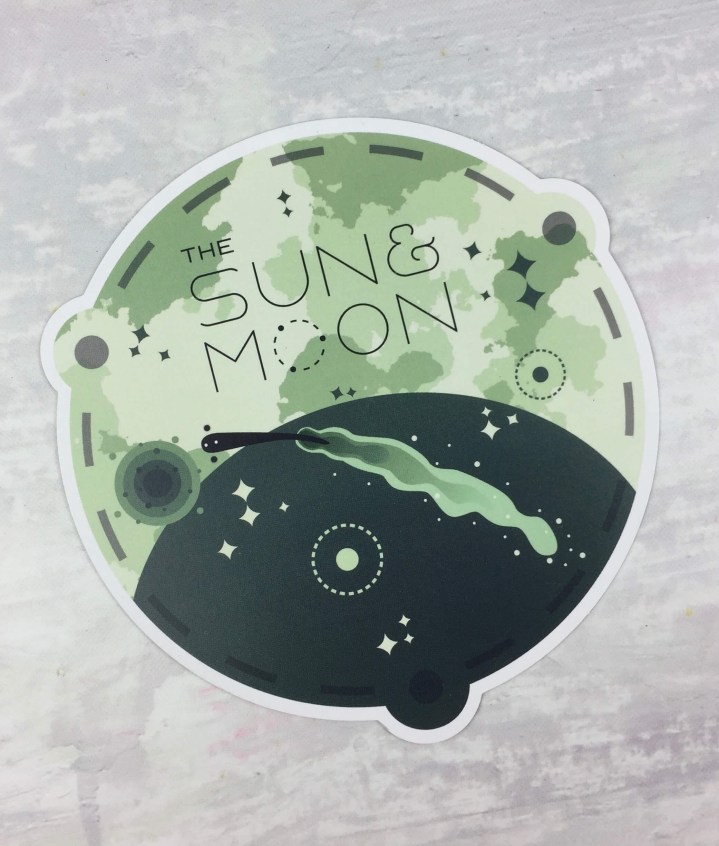 The Sun & Moon Download ($6.99) : Just like Geek Fuel, this box includes a Steam game!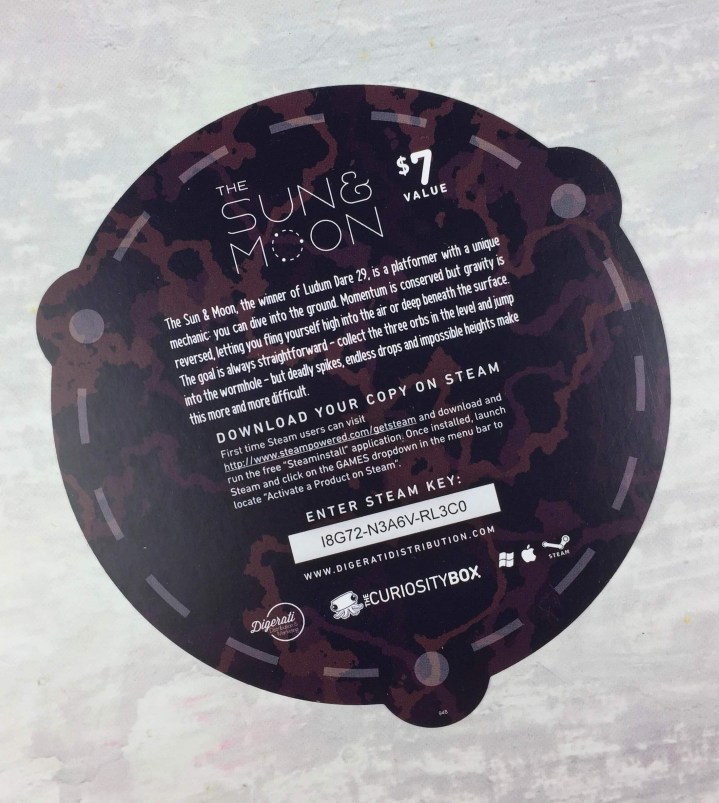 Unlike the typical game in a box, this one shows off some scientific concepts by "reversing gravity!"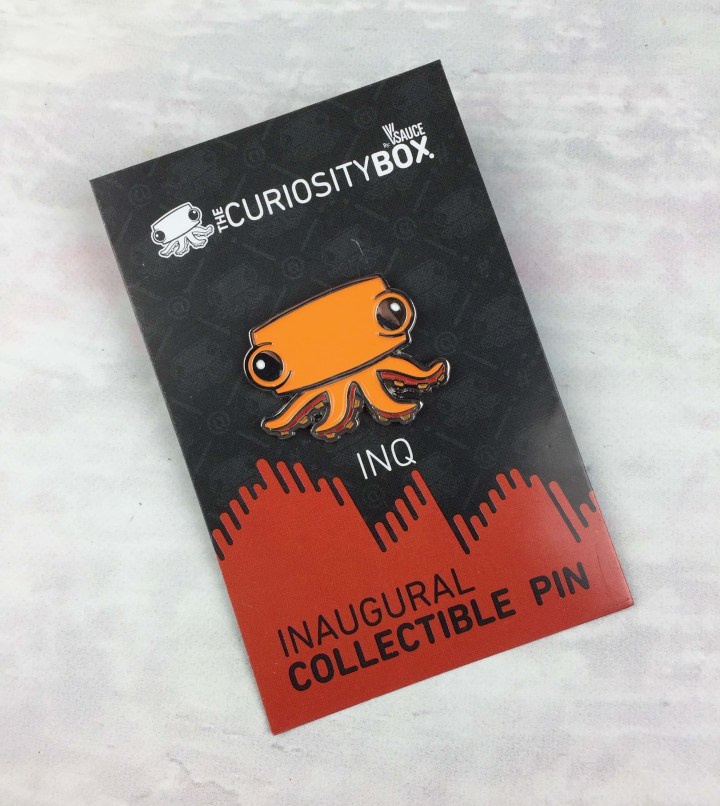 The Curiosity Box Inaugural Collectible Pin: I think this is an awesome pin, and it's a nice reminder to learn everything you can about your world. It doesn't hurt that it's Loot Crate orange, either 🙂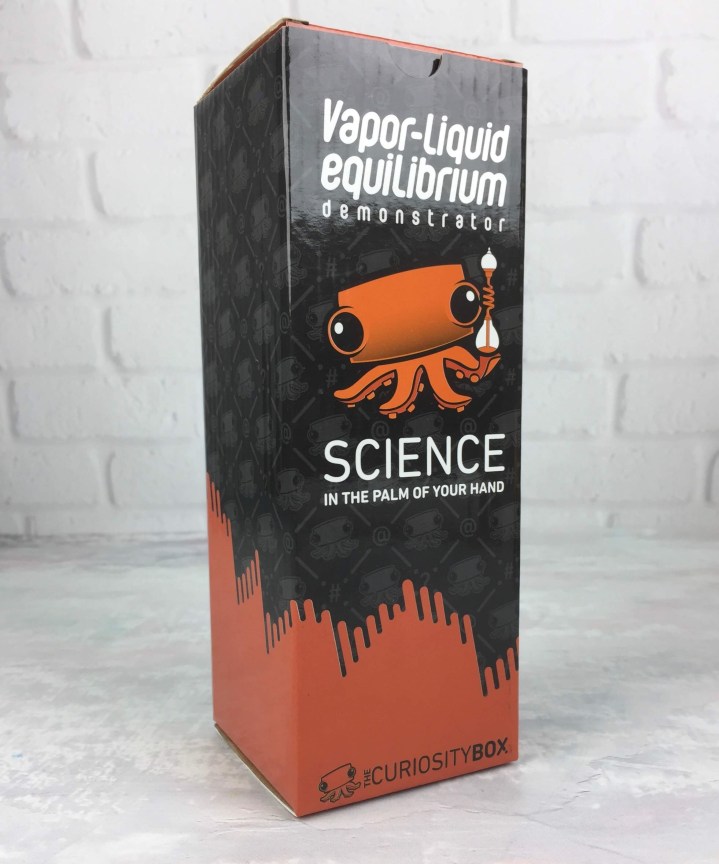 Vapor-Liquid Equilibrium Demonstrator (about $6)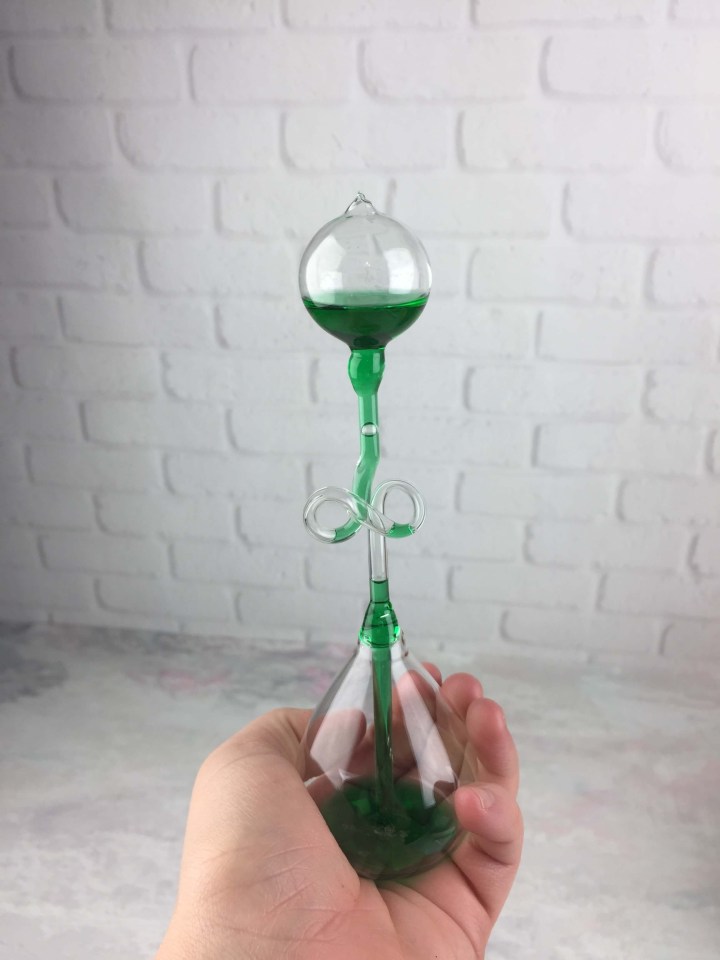 It's Science! In the palm of my hand! The booklet came with complete instructions on using and experimenting with this, as well as the science behind it – the heat of your hand causes the liquid to warm up and turn into vapor, pushing the liquid up the tube!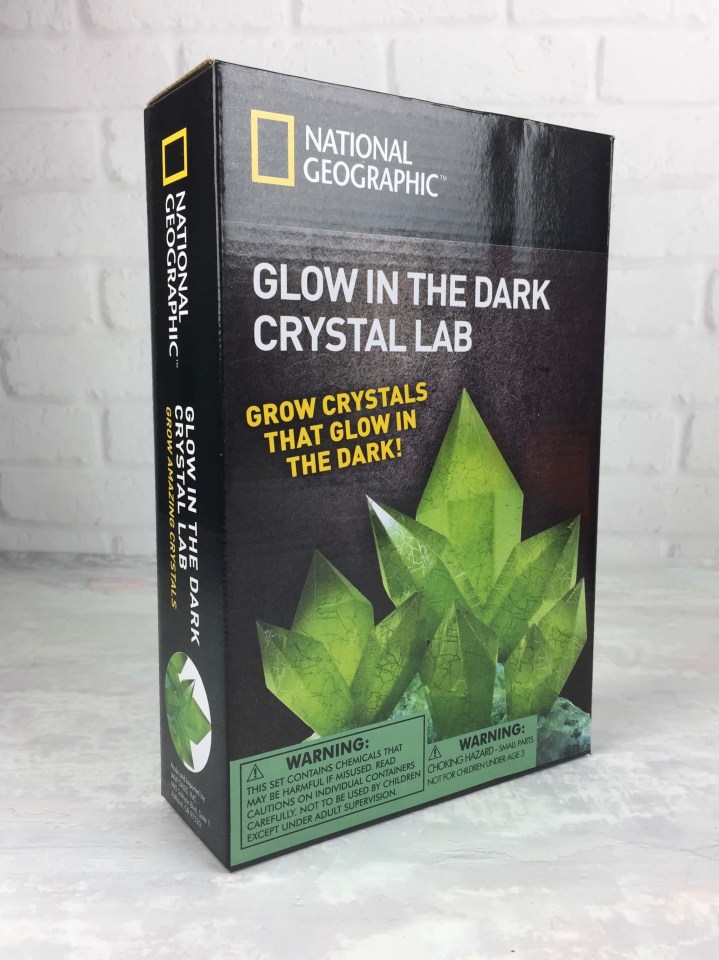 National Geographic Glow in the Dark Crystal Lab ($9.99) Grow crystals that glow in the dark! We love glow in the dark anything and this is a great project. We saved it for some Halloween night fun.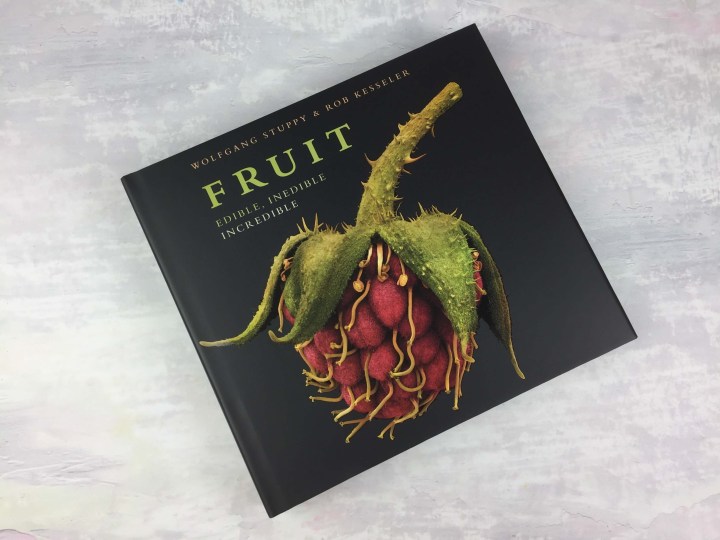 Fruit: Edible, Inedible, Incredible – by Wolfgang Stuppy & Rob Kesseler ($28.80) Definitely the highlight of the box!  Some subscribers received "Seeds" – also amazing!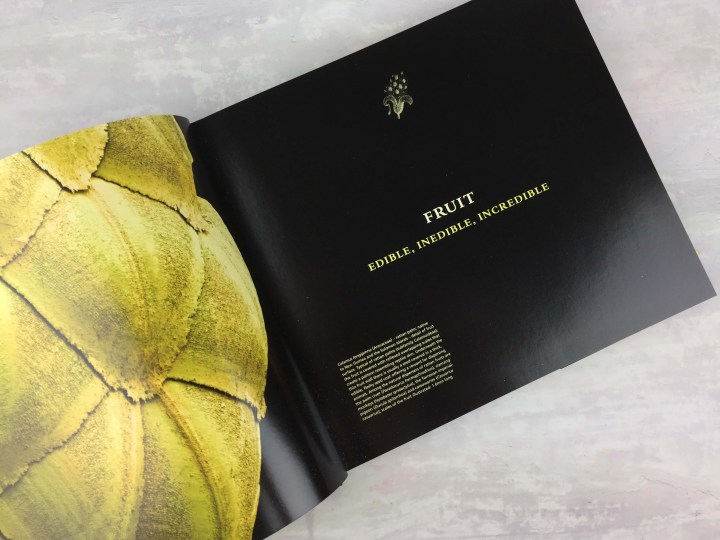 Fruit. The word itself conjures up mouthwatering memories of crunchy apples, luscious strawberries, sweet bananas, succulent melons, and juicy pineapples, to which we can now add the splendid cornucopia of tropical fruits that have conquered supermarket shelves around the world. They are one of nature's most wonderful gifts, but providing us with a healthy source of food is not the reason that plants produce such delicious fruits. We all know that many fruits are not edible and that some are even poisonous. It is therefore quite legitimate to ask what fruits are, and why they exist. In this pioneering collaboration, visual artists Rob Kesseler and seed morphologist Wolfgang Stuppy use scanning electron microscopy to obtain astonishing images of astonishing images of a variety of fruits and the seeds they protect. Razor-sharp cross sections reveal intricate interiors, berries and pods, nuts and other examples of botanical architecture and reproductive ingenuity. The black-and-white microscope images have been sumptuously colored by Rob Kesseler, highlighting the structure and functioning of the minuscule fruit and seeds – some almost invisible to the naked eye – and in so doing creating a work of art. Larger fruits, their flowers, and some of their animal dispersers have been especially photographed for his book. Fruits are the keepers of the precious seeds that ensure our future; some are edible, other inedible, and many, quite simply, incredibly beautiful and delicious.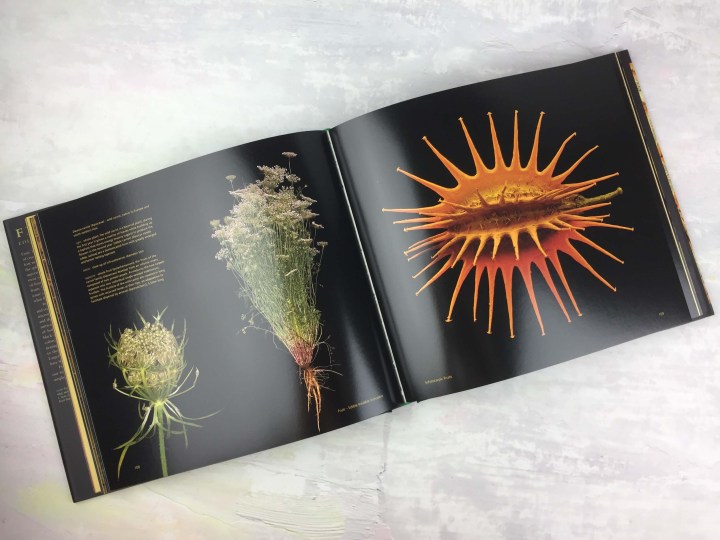 The photography in this book is stunning and incredible and we have already spent tons of time reading it, gazing at the photos, and sharing with our kids.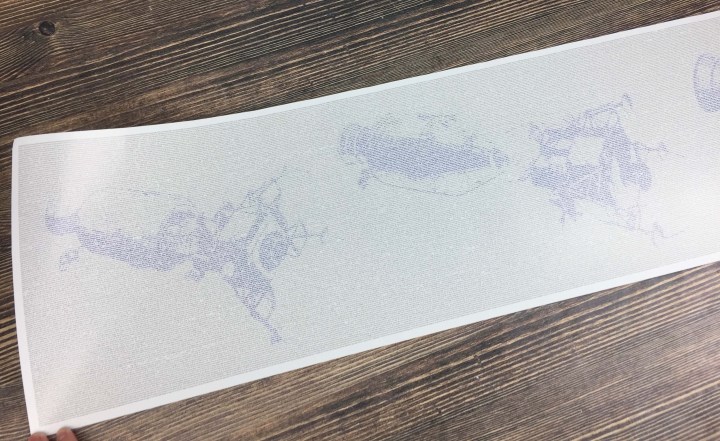 This next item wasn't in the booklet!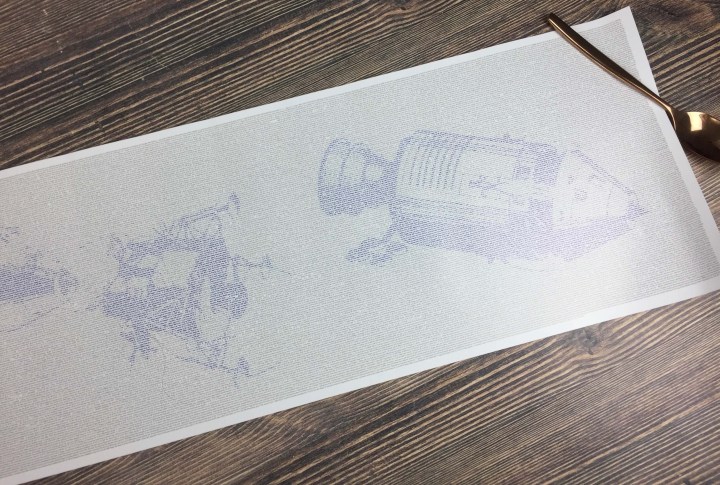 If you like it then you gotta put a spoon on it.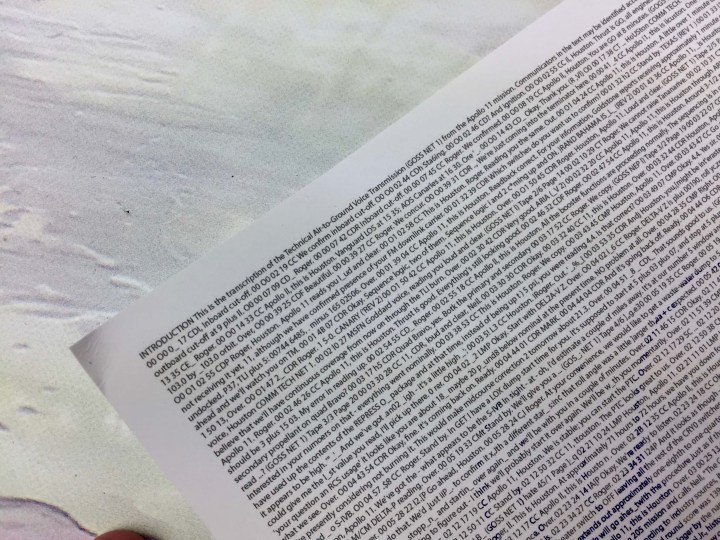 But it tells you exactly what it is right on the poster – the transcription of the voice transmission from the Apollo 11 mission. This is really awesome and I am gifting it to my favorite space nerd, who will totally flip out!
All told, I'm guessing there's about $70 in value in this box – not the promised $85, but really not too shabby. I think this is a great family friendly STEM box without too much fiddling – if you like science and science themes but aren't necessarily interested in a project-based subscription, this is one cool box to get.
Visit The Curiosity Box to subscribe or find out more!
The Subscription
:
The Curiosity Box
The Description
: Every box includes 8-10 amazing items that will entertain, educate and satiate your thirst for knowledge. Guaranteed value of at least $85!
The Price
: $49.90 per quarter