And The Story Begins is a monthly subscription box to supply your reading needs. For the fabulous low price of $9.99 they will send you two carefully selected books from the genre of your choice. Genres include young adult fiction, mystery/thriller, horror, fantasy, romance, mystery box, science fiction, adult fiction, and military.
Our books arrived neatly packed in this box with brown paper crinkles and this card letting us know that everything was ecologically responsible and earth-friendly in the packaging. I'm going to reuse the box and crinkles to pack dishes (I'm moving soon, pray for me) and then actually recycle it eventually.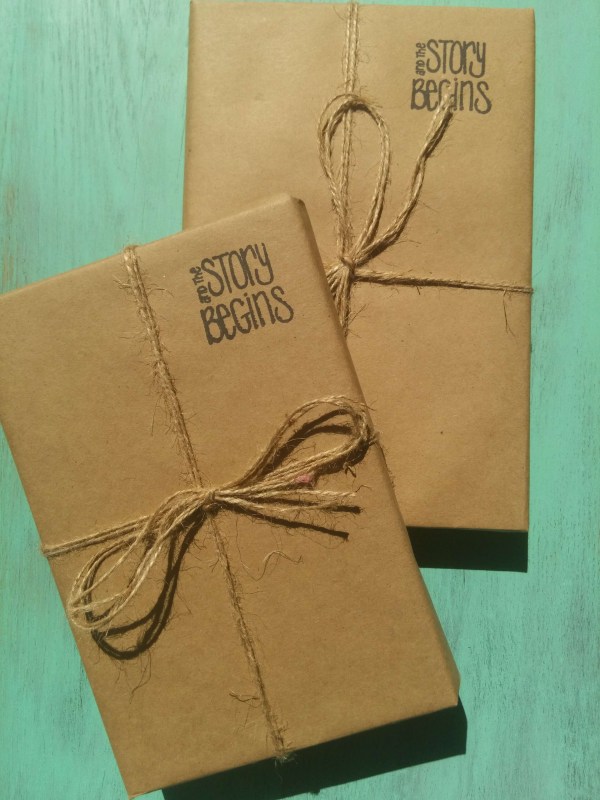 Isn't this packaging the cutest thing? Both books were neatly wrapped in reusable brown paper, tied with twine and stamped with the And the Story Begins logo.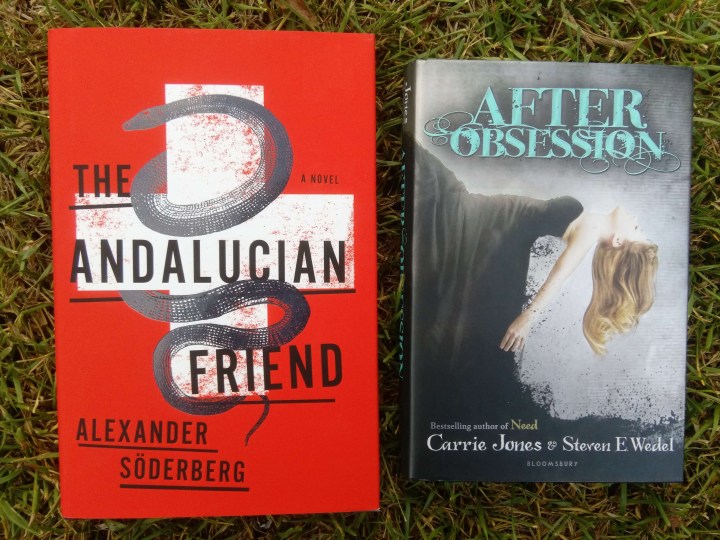 We received the And the Story Begins Young Adult Fiction box for the month of August for our review. These two books were what was waiting for us under the brown paper wrapping. All of the books you will receive are brand new and both of our books were hardcover.
The first book in our box was, "After Obsession" co-written by Carrie Jones and Steven E. Wedel ($17.99).  I checked it out on Good Reads and it got a 3.68, so a decent rating.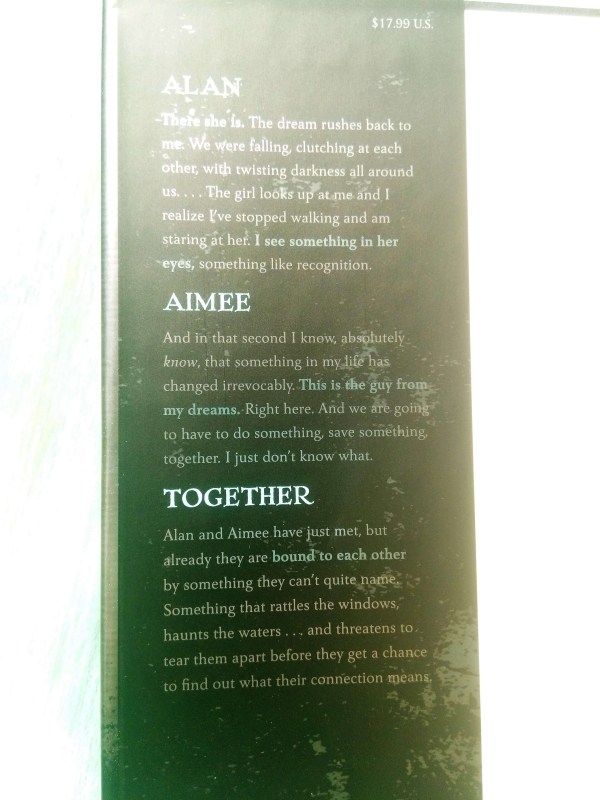 It appears that maybe the male author, Wedel, wrote chapters from the point of view of the male character named Alan and the female author, Jones, wrote the chapters from the point of view of the female character named Aimee.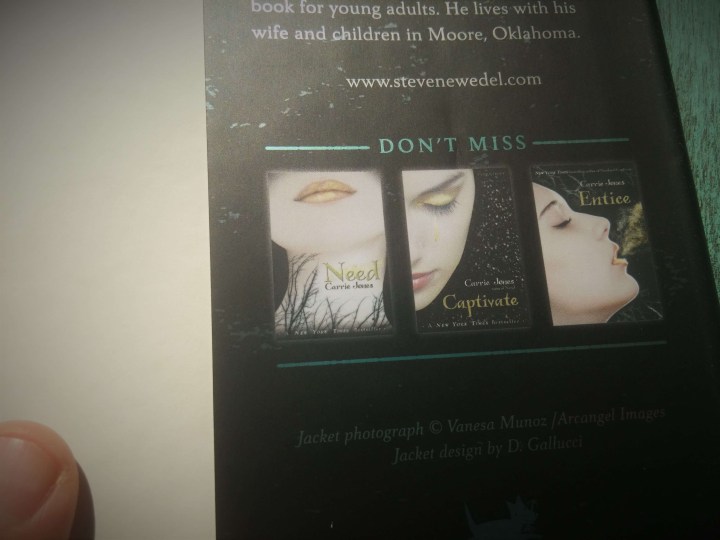 Other books by Carrie Jones are listed inside the dust jacket cover. She is a New York Times bestselling author.
Apparently obsession, as in the title of the book, "After Obsession," is a stage of demon possession. Nope. Not my kinda book, I don't do scary or demons, etc. So I'm gonna have to pass this one on. There is one of those cute little share-a-book libraries (it looks like a kind of like a bird house up on a pole) just down the road from my house.  I think I will share this there.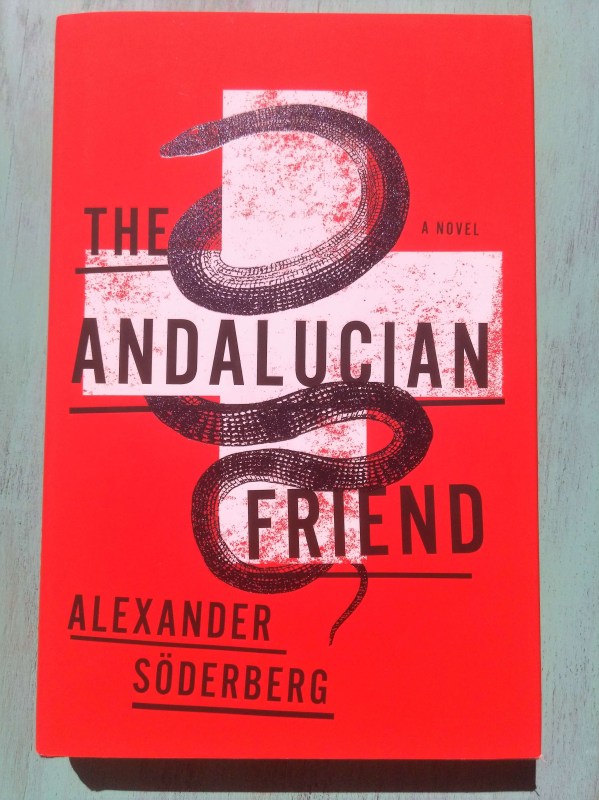 The second book in the box was "The Andalucian Friend"by Alexander Soderberg ($26).
This one got a 3.15 rating on good reads. Reviews promise that is an exciting thriller with a magnificent scope and full of intrigue.
The back inside dust jacket has a nice picture of the author and his dog.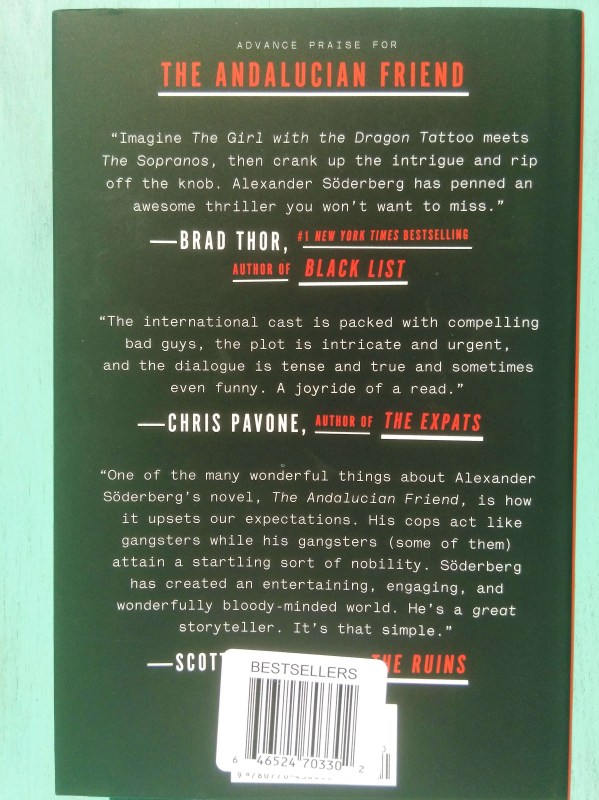 This book looks more my speed and will be read shortly on the back porch with a hot cup of coffee on a cool morning before the children get up.
I love that the books from And the Story Begins are hardback and the packaging is as cute as a bug's ear. The unwrapping experience sends you right back to Christmas morning when you were six years old. And, although one of the books wasn't my thing, it is still a good deal at $9.99 considering that the books are brand new hardbacks and I am looking forward to having something to share at the neighborhood share library.
Coupon: Take 10% off your first subscription. Use coupon code 10OFF.
Did you order the And the Story Begins subscription box?  Which genre did you choose?
Visit and the Story Begins to subscribe or find out more!
The Subscription
:
and the Story Begins
The Description
: 'and the Story Begins' is a one stop monthly subscription service for book lovers of all ages. Every month, you will receive two handpicked new books from the genre of your choice delivered right to your door. No more browsing the bookstore for hours trying to find something to read, no more spending an outrageous amount of money on new books. For just $7.99 you will receive 2 new books every month that you will surely love!
The Price
: $7.99 per month