Spiffster is a monthly tie subscription that will send a high quality tie to you based on a survey that they send out each month.  The surveys ask questions about style and colors that you would like to receive. The tie comes in a tie box each month and I always smile since this is exactly what I would expect a tie to come in.
First look when I slide the tie out of the box. It's hard to tell in the picture but the tie is wrapped in a nice plastic wrap to keep it all straight and neat for its travels.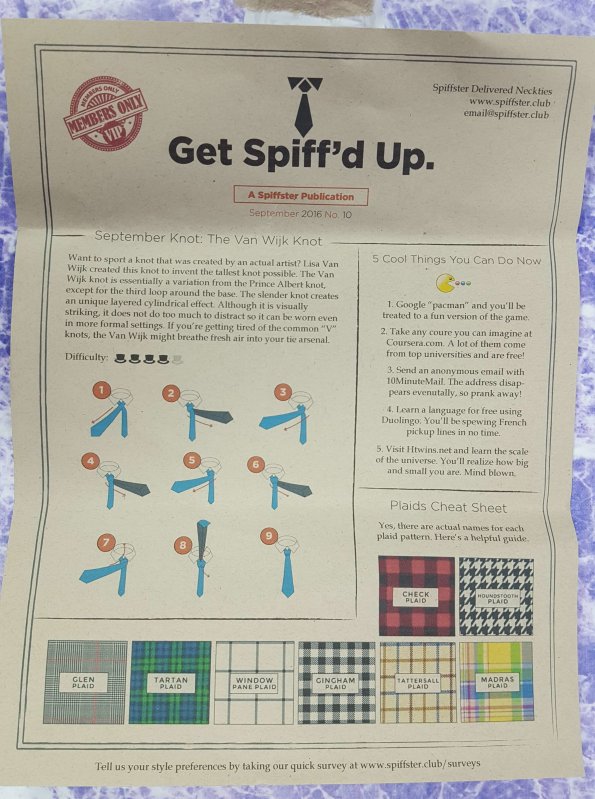 The knot for September is the Van Wijk. I'm still amazed at all the different types of knots. I'm sure that is the same thing guys say when they look at some of women's clothing designs as well.  My hubby likes to read these sheets each month for the knot information and then for the fun extras to the sheet.  I'll even admit there were a couple of the plaids that I didn't even know.

The tie this month is a blue striped pattern. The larger of the stripes almost has a denim feel to it.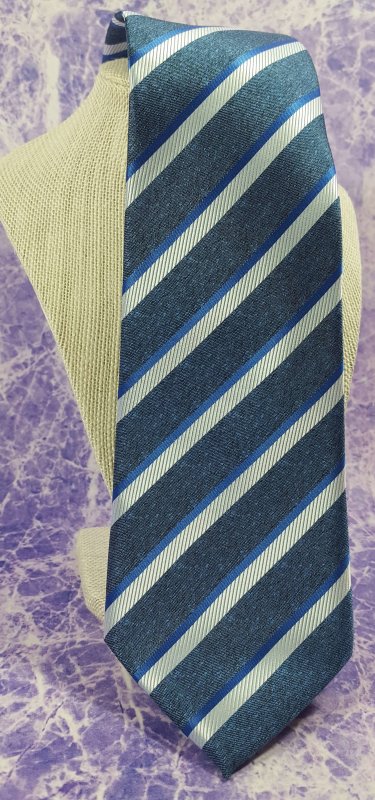 I really like the tie this month and its more casual feel to it. I think this would look great with a nice shirt and some dark denim for a night out.
This is the first tie from Spiffster for us that isn't as formal as the others and I'm very happy with it. I love my hubby in a nice tie and with his new job he is wearing suits more so there are more chances for a great tie. These are nice and thick and he tells me are easy to tie and hold their look for the day which is always good in a tie.
Want to try Spiffster? Save 20% on your subscription for life with code HELLOSUBSCRIPTION (which means this subscription is $10 or less, every single month!).
Visit Spiffster to subscribe or find out more!
The Subscription
:
Spiffster
The Description
: The Spiffster Box is a subscription box for men that sends you a single premium necktie each month. Once you receive your first necktie, we send you a questionnaire via email every so often so we can have our fashion designer pick out a necktie based on your answers. Our neckties are made from high quality materials such as silk, cotton, linen, and wool.
The Price
: $11.45 per month