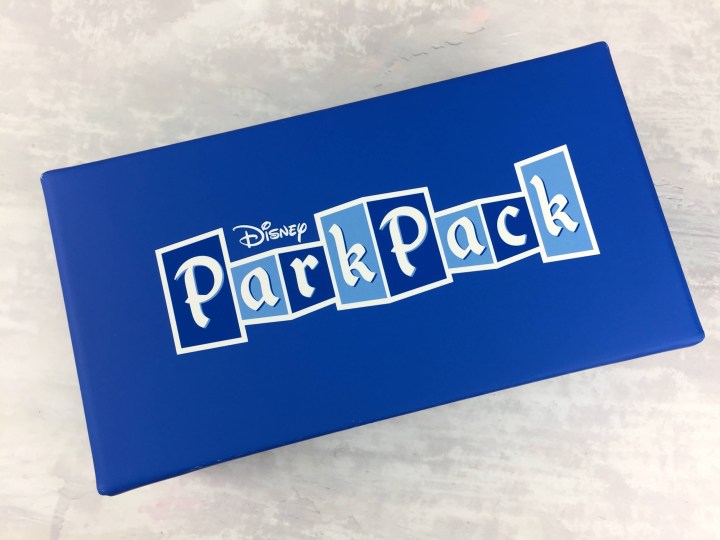 Disney Park Pack: Pin Trading Edition is a monthly mystery pack from the Disney Store.  Every month in this subscription you'll receive three official Disney pins – 2 open edition (released to subscribers before they're made available to the public) plus a totally exclusive limited edition pin. The limited edition pin has a run of 500 each and there are 4 variations of the pin.
Note: September was the last month of this subscription box. Disney recently launched the Holiday Edition and the Collectibles Edition is coming soon. Check out more details on the Disney Holiday Park Pack here and see the Holiday Park Pack reviews!
Here are the Park Pack pins for September! There was no information card for this box, and I wish they'd included a curator's note – maybe with names for these pins and perhaps a matching exclusive postcard.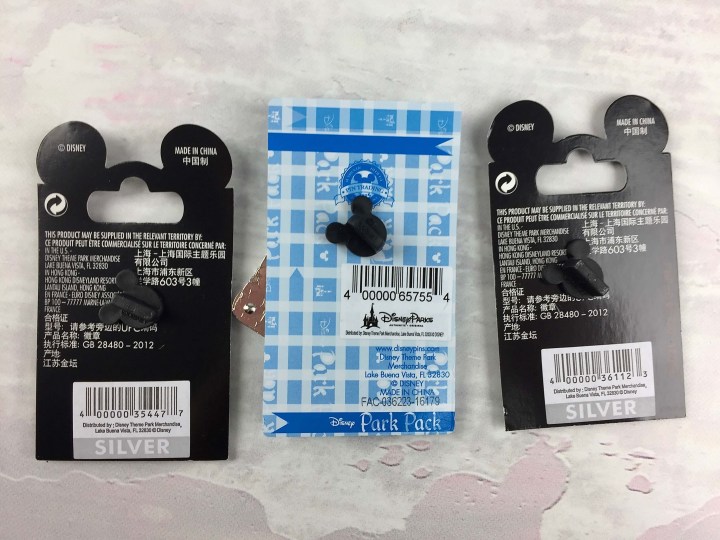 Disney Pins are the perfect souvenir – small, not too expensive, and fun to collect.
This month there was 2 silver open edition pins – $6.95  MSRP for the silver. I thought that was a way to not end this subscription with a bang. Good thing I like the pins!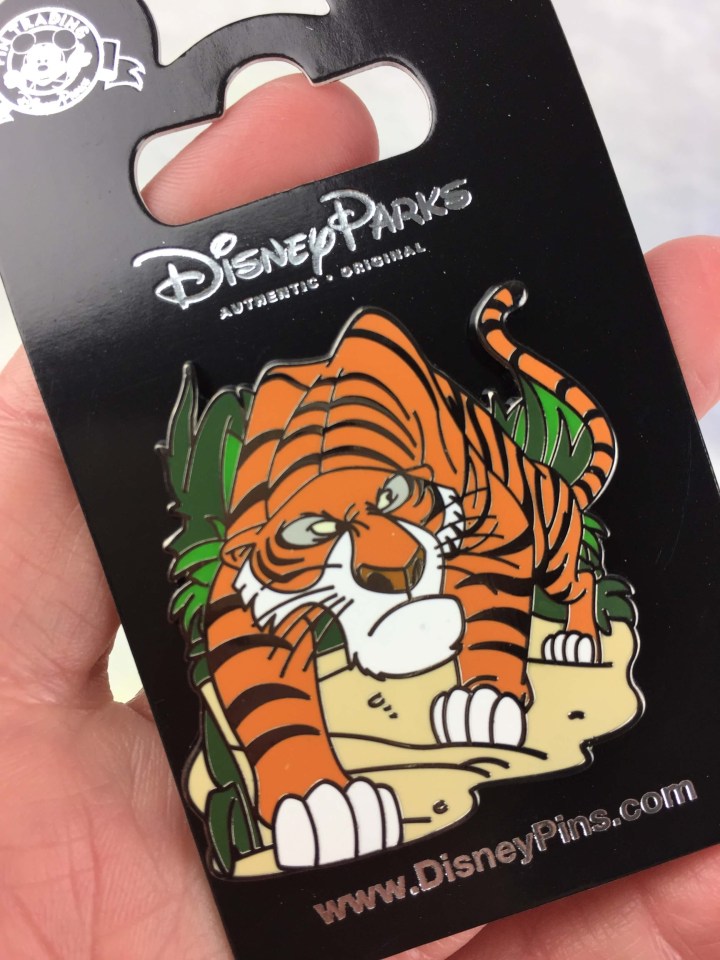 Shere Khan from The Jungle Book: Oooh I can just hear his delicious voice! The Jungle Book's latest adaptation by Disney is available to rent finally and it's on my list!
Princess Ariel from The Little Mermaid: I thought this pin was fantastic – combining an Instagram meme with one of our favorite Princesses. I am saving this one for my daughter for Christmas – she is going to flip! This one is just going to be crazy popular.
The Pirates of the Caribbean! This pin features a pirate and lady of the night from the ride! I love these attraction pins.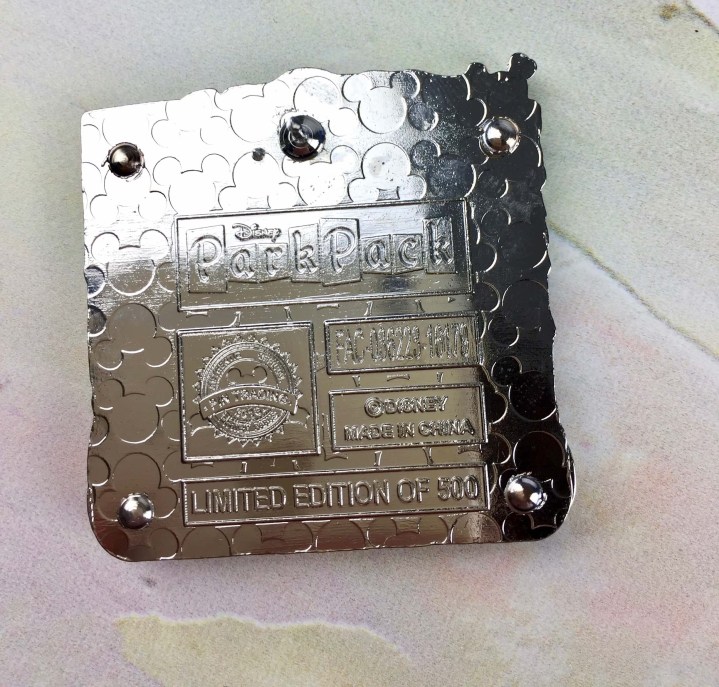 The back shows that this pin is one of 500. There are 3 additional variants.
This is one of those pins where I think some of the variants are better than others. Other pins in the series had a different color bottom – and antiqued frame. I didn't even notice it was a "Buy A Bride" sign until seeing this variant!
While poking around for the variations I stumbled across this Disney inspired shop on Etsy with some great pins. Totally a fan already!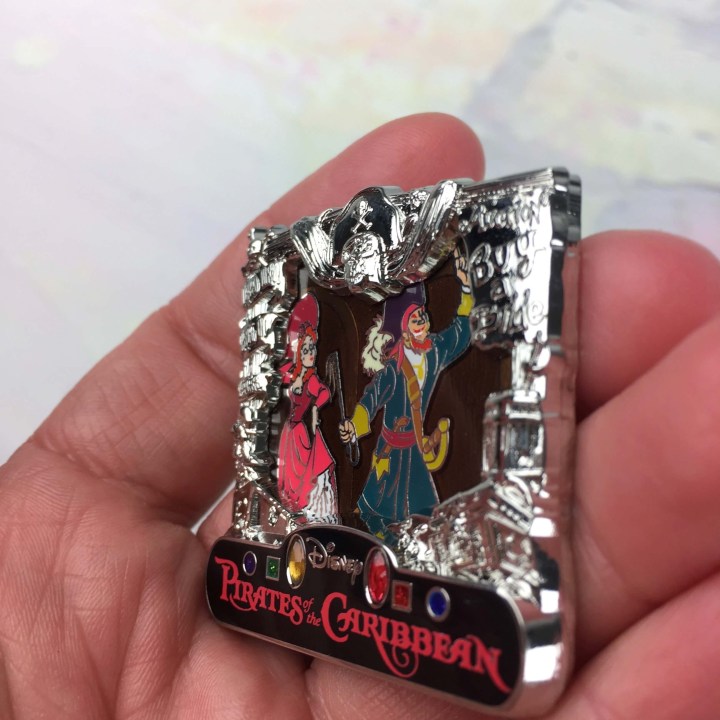 So much detail on the frame.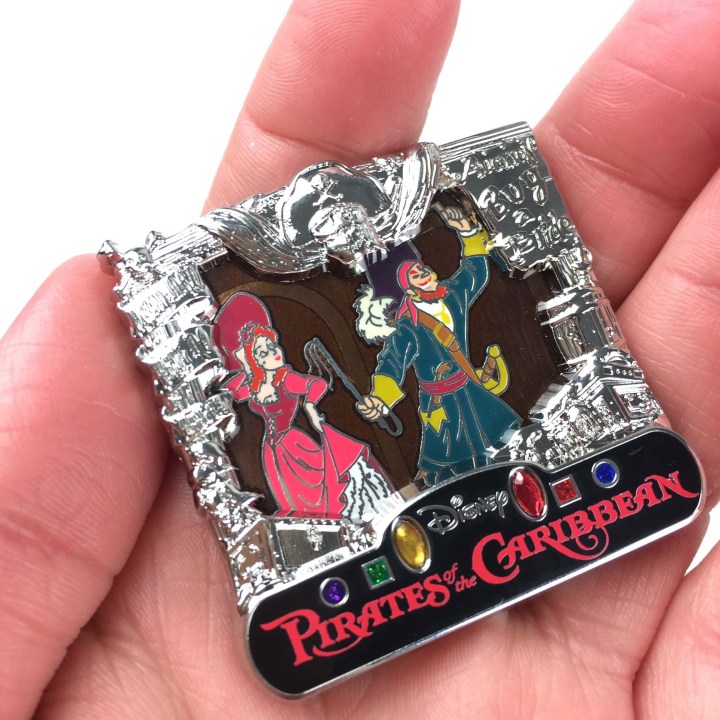 The bottom part is even encrusted with some booty!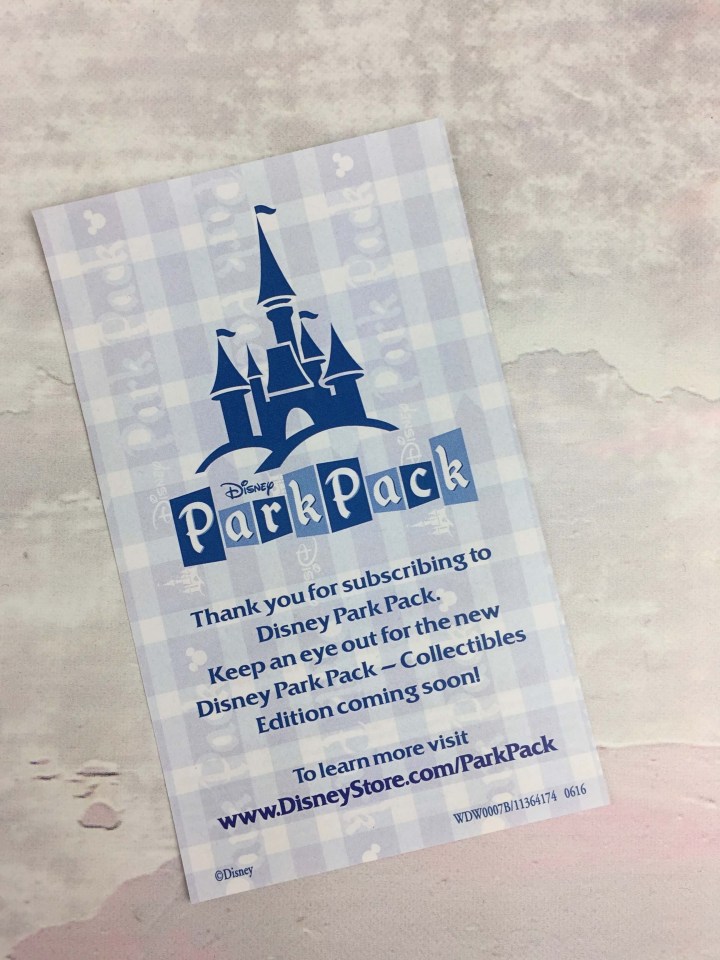 I think the one year limited subscription is interesting. I still think there's room for improvement and wish that Disney would focus a little more on back stories, curation, item names, and a little something extra like a postcard. For the price I really think they could put the cherry on top of the subscriber experience.
FYI – if you check out with your Disney Visa and spend $50 you'll save 10% on your order with coupon code DRVCMEMBER works on any Disney Store purchase.
Visit the Disney Park Pack: Pin Trading Edition landing page to find out more.
The Subscription
:
Disney Park Pack: Pin Trading Edition
The Description
: Disney Park Pack is a monthly mystery box with 3 official Disney pins. Pins are collectible and tradeable! Every box features two open edition pins and one limited edition pin with a run of 500. Now a monthly subscription!
The Price
: $39.95 – Save $5 per month on an annual subscription! (looks like this option is currently sold out)
Some general info about Disney Pins & Trading:
Prices: Green ($6.95) Red & Silver ($8.95) Blue ($10.95) Yellow ($12.95) Pink ($14.95) Lavender ($16.95). Special ones cost more.
Cast Members with green lanyards may only trade with kids ages 3 to 12. You can trade up to two pins per day with any trading Cast Member.
You don't have to trade your pins, you can just collect them.
You can only trade real Disney pins, and they all bear a copyright notice on the back.
Don't buy nice pins to trade, buy lots of pins on eBay from a reputable seller.
Are you a pin trader? Share your advice in the comments!