LYFnow (Love Yourself First now) is a monthly subscription box aimed at young women (14+), providing a "fun and inspiring monthly reminder to love yourself first." Each box will contain 4-6 fun, exciting, and functional items that will "inspire and guide young women to be the best they can" by loving themselves first. The subscription cost is $29/month, with discounts for prepaying for multiple months.
As always, I reviewed this box with the help of my teen and tween daughters (aged 11 and 14).  Let's see what is in the October box!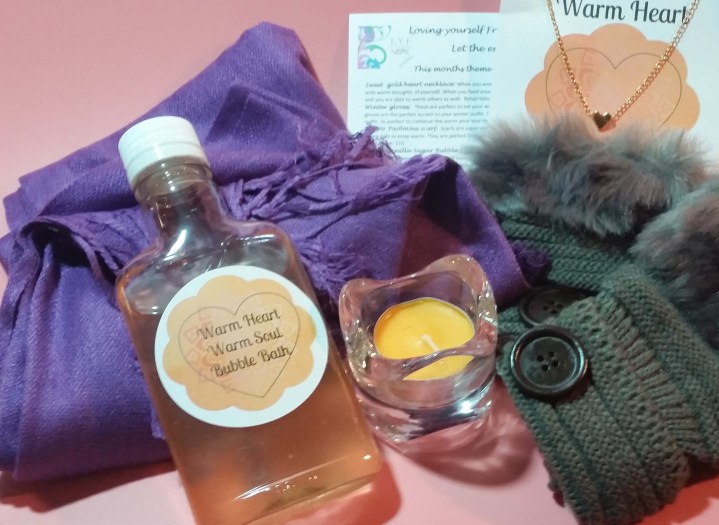 Here's a look at everything in the October box… bubble bath, candles, and fuzzy mittens? Hooray!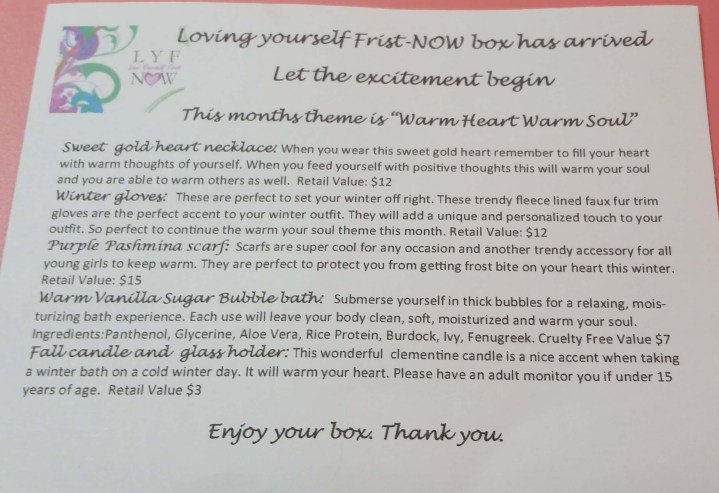 This month's theme is "Warm Heart Warm Soul." Such a nice theme as the weather starts to turn colder. In addition to listing the items (and their retail prices), the card provides some suggestions for using the items…along with positive messages, such as wearing the heart-shaped necklace and filling your heart with warm thoughts about yourself or wearing the mittens to be unique (and warm). Although the message isn't quite as explicit as previous months, there is still a theme of positive self-image that runs through the whole box. This positive message is part of what I love about LYFnow!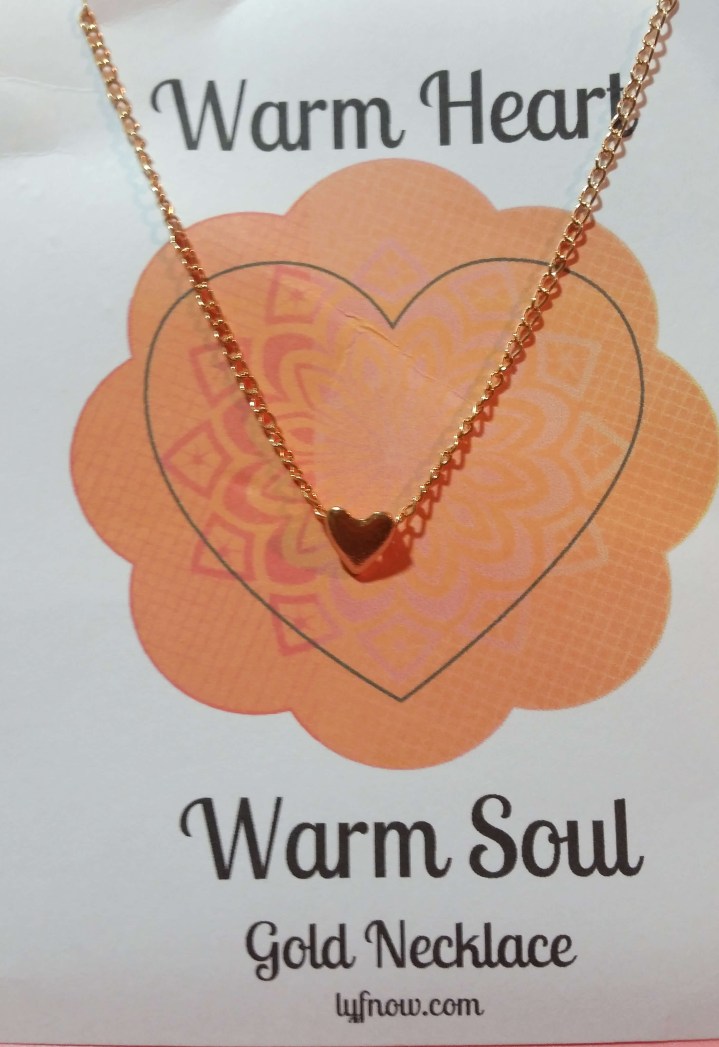 Gold Heart Necklace ($12): This is a sweet, delicate little necklace with a heart pendant – super cute. My younger daughter loves all things hearts, so she really liked this necklace.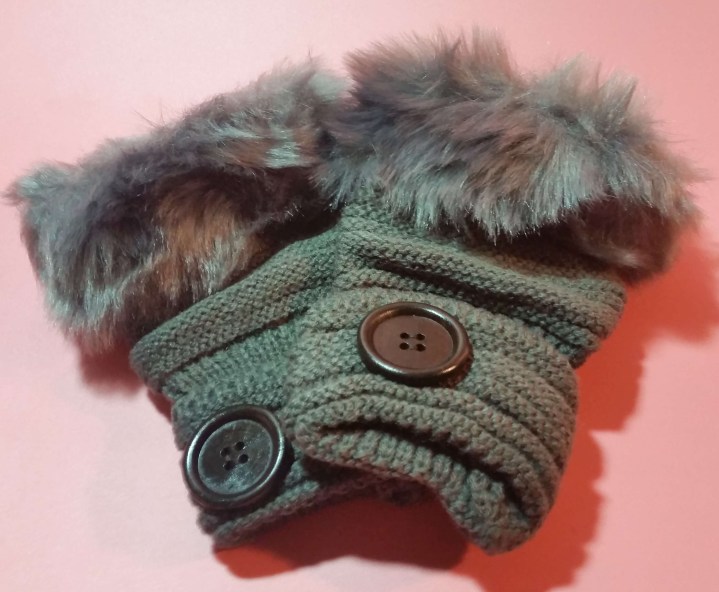 Winter Gloves ($12): I wouldn't call these gloves – there are no fingers or even tops. These are more like cuffs or wrist warmers, but they are super trendy with the faux fur. I like the combination of the fur with the knit cuff and button accent. My daughters weren't sure how they would best use these, but they both thought the gloves were cute and fun (although not super practical).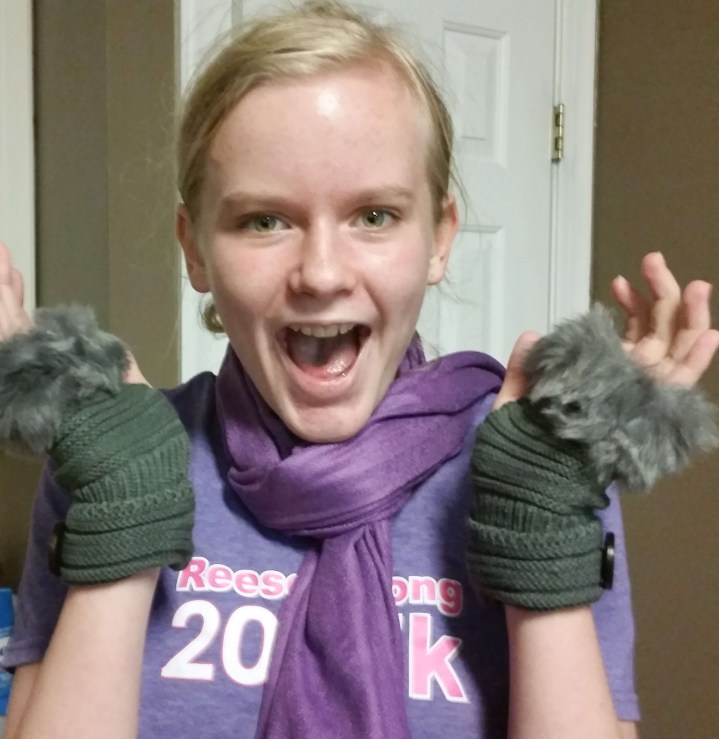 In fact, here's my younger daughter, showing you how much fun she thinks these gloves are!  She's also modeling the pashmina, below.  (The pose was totally her idea…I love this kid!)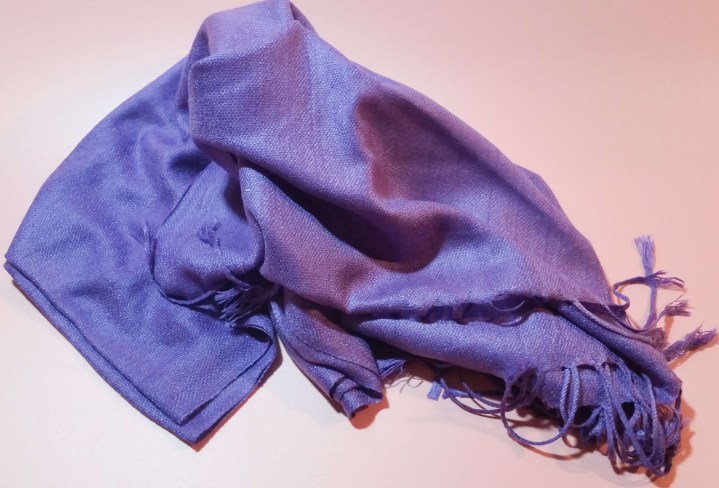 Pashmina Scarf ($15): This is a lovely, purple pashmina scarf. My older daughter adores scarves, so she is super excited to get this one. Because it's a nice solid color (and a perfect hue for fall), this will get a lot of use in our house.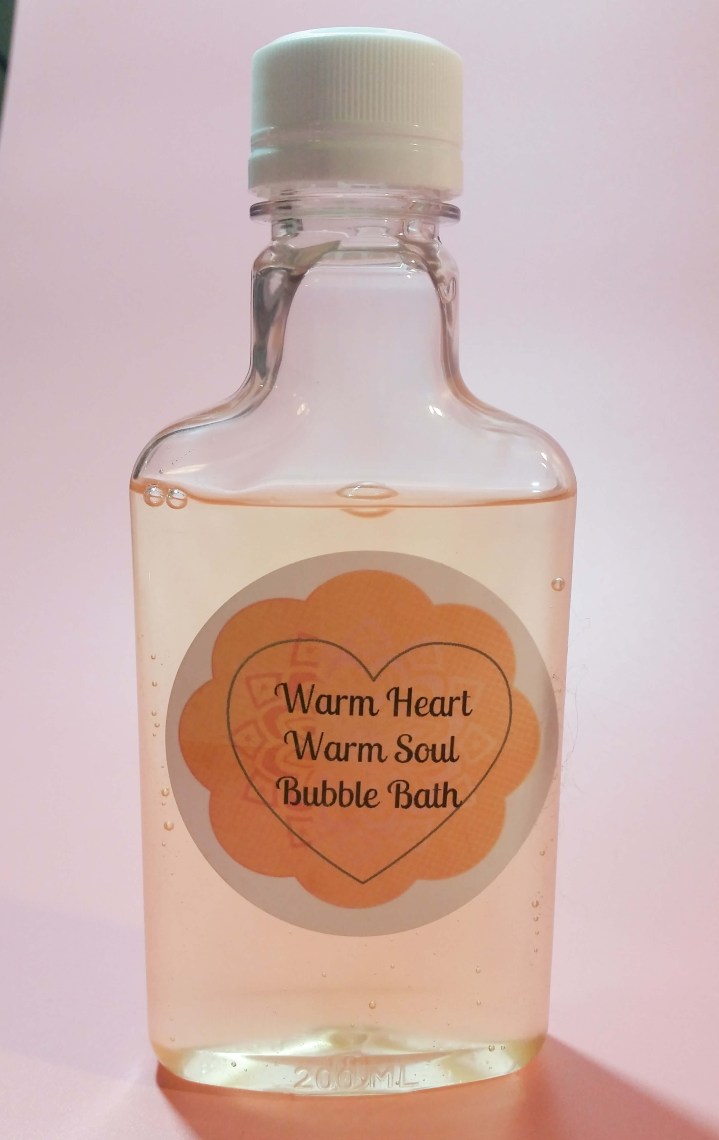 Bubble Bath ($7): Yummy vanilla scented bubble bath! Both my girls love bubble baths and were excited to get this. I was a little leery because it is not a retail package…not so excited about "unknown" stuff being used on my girls' skin, but the information card does list ingredients. (Personally, I'd prefer boxes like this to include retail-labeled goods so that I would be a little more confident in the quality and safety of the item.) Anyway, putting aside that concern, this bubble bath smells awesome!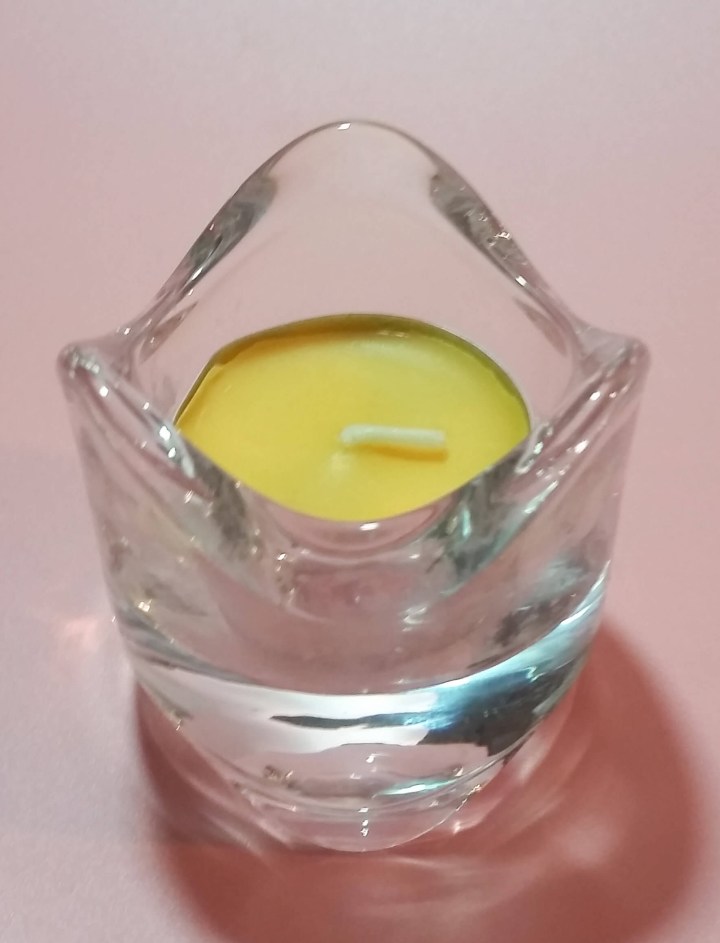 Candle & Holder ($3): This is a sweet tulip-shaped glass candle holder with a citrusy scented tea light candle. As the information card notes, adult supervision is ideal. I won't let my girls bring candles up to their bathroom at this stage, but it's still a fun item to include and we'll use it down in the kitchen instead.
Again this month, my girls really liked the box from LYFnow. The message is sweet, but not "in your face" – warm heart, warm soul – and the items in the box are perfectly tied to the theme. Although I'm not sure what they'll do with the gloves, everything in the box is totally usable, lots of fun, and age appropriate. I think LYFnow boxes are great, especially for younger teen girls, like mine.
Visit LYFnow to subscribe or find out more! Save 20% on your first box! Use coupon code HELLOLYF.
The Subscription
:
LYFnow
The Description
: This fun and exciting box is filled with functional products like jewelry, makeup and inspiration to LOVE YOURSELF FIRST-now. This box will equip you with the tools that will remind you how AMAZING you really are within on a daily basis and for a life time.
The Price
: $29.00 per month