Crystal Box is a box from Hong Kong that ships a monthly delivery of beauty and kawaii from both Japan and Korea! Shipping is free worldwide, which is awesome, and they promise never to send repeat items, which is also awesome!
The unsuspecting white box holds the following inside…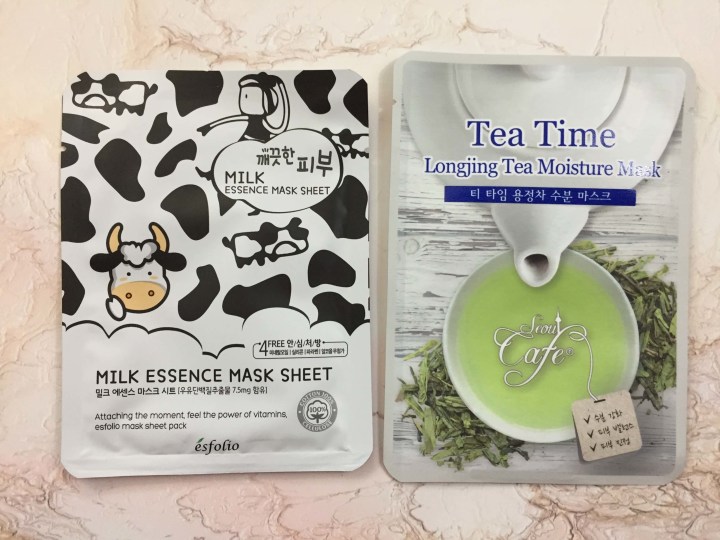 Milk Essence Mask Sheet Contains milk protein extract as well as vitamins to keep skin moisturised.
Tea Time Longjing Tea Moisture Mask Tea is a natural anti-inflammatory, so I see a lot of tea themed sheet masks. I think these masks are specially good for soothing skin.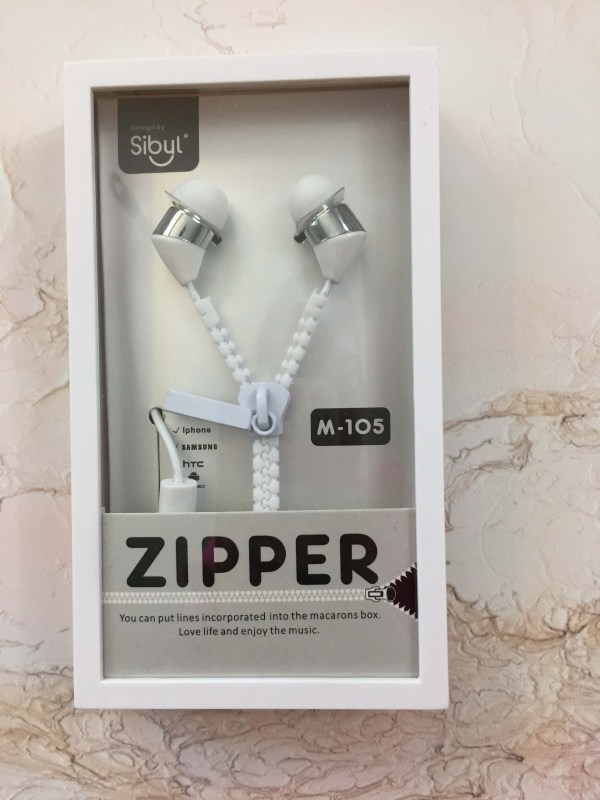 Zipper Headphones I've heard of these, but haven't actually seen them — it's a very cool idea to keep your headphones from tangling in your purse or pocket! I'm not sure how good the quality will be, but I can always use another pair of headphones to keep in my bag.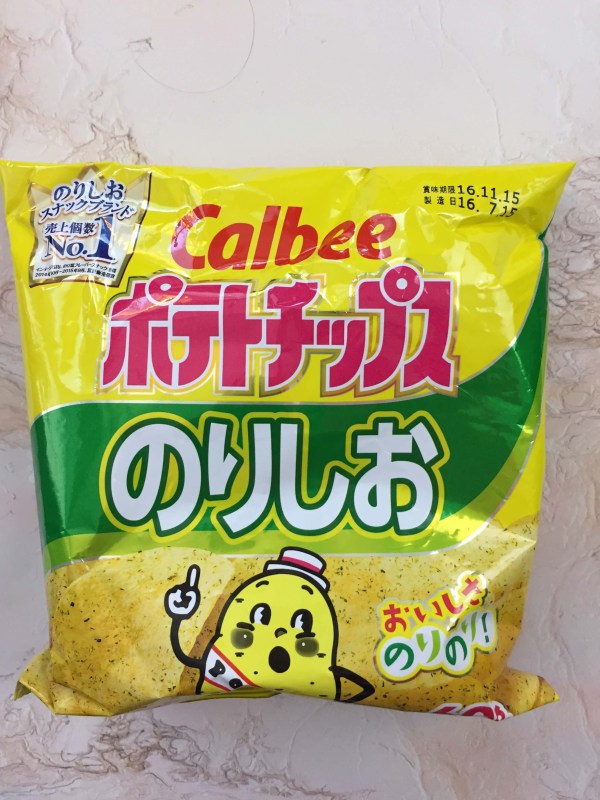 Calbee Nori Chips Mmmm, snacks! Calbee potato chips are awesome, and these have nori (dried seaweed) flavouring. They're salty and crunchy.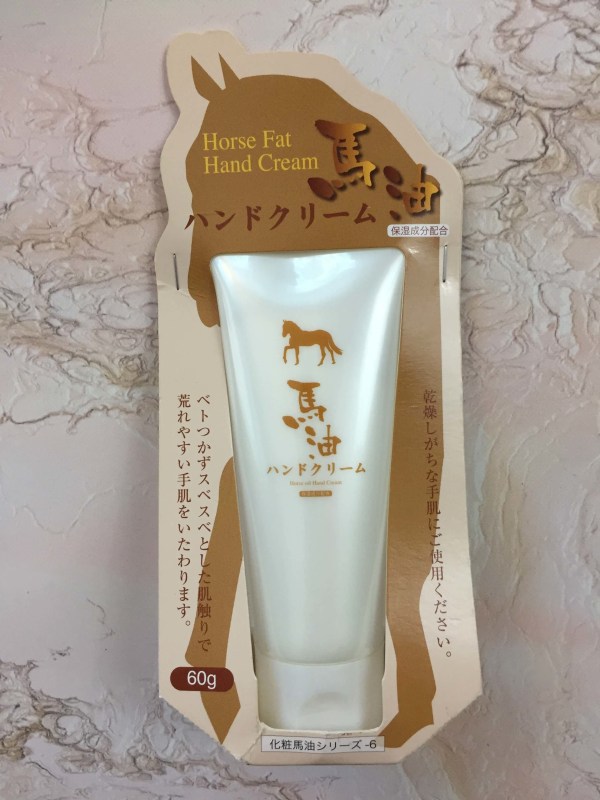 Horse Fat Hand Cream Um, this has actual horse fat in it. I don't claim to be vegan, and I proudly flaunt my Michael Kors handbag with real rabbit fur keyfob, but the idea of putting horse fat anywhere on my body kinda makes me gag a bit. This is going into my gifting pile for a friend who maybe isn't quite so picky. This product is distrubuted by Daiso, which is essentially a Japanese dollar shop.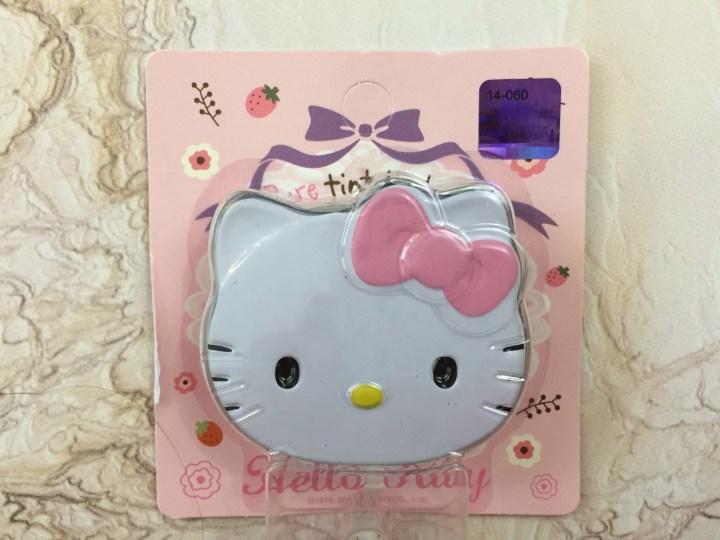 Hello Kitty Lip Balm Yay! This tin of lip balm has a slight tint to it, and it looks to be officially licensed.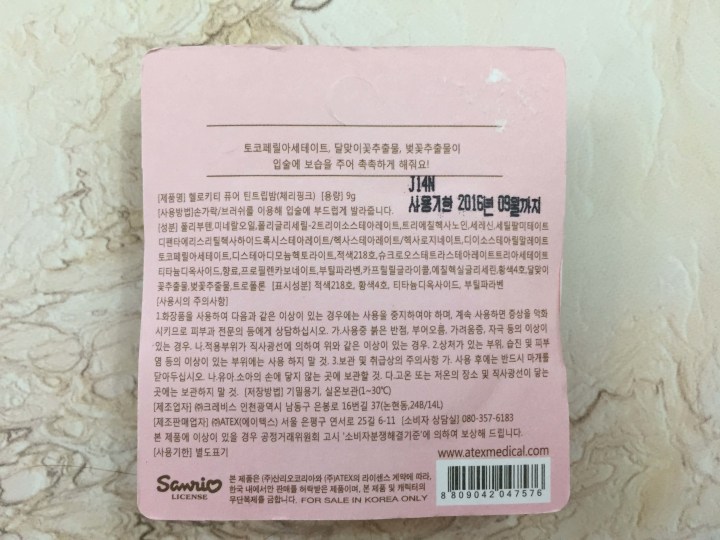 The ingredients are in Korean.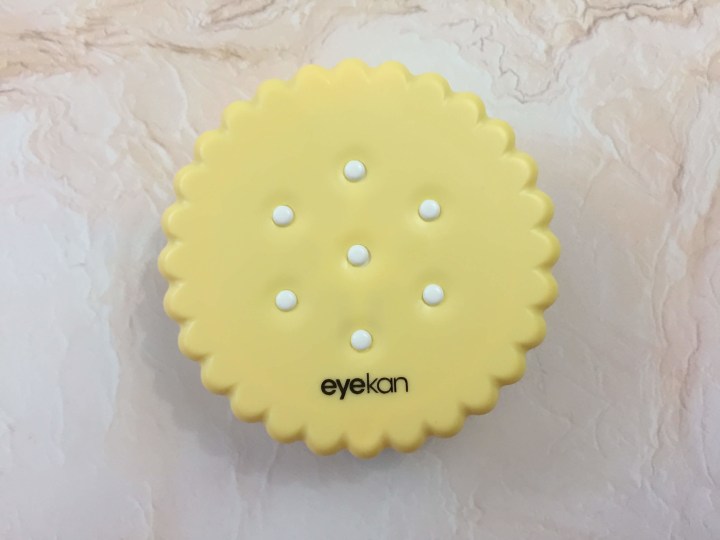 Eyekan Contact Lens Case Eyekan makes cute contact lens cases, and this one reminds me of a cookie sandwich!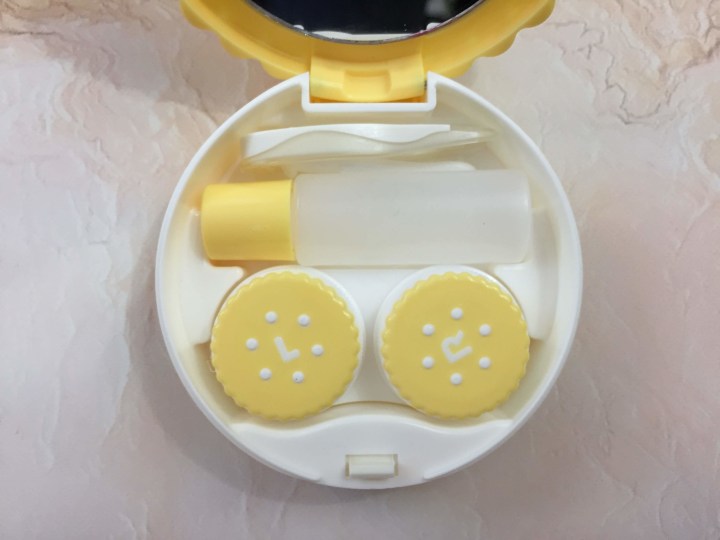 Inside is the contact case, a bottle for solution, a tiny pair of tweezers with rubber tips, and a small suction grabber.
Kitty Bracelet Awwww, this is really cute! It reminds me of Jiji from Kiki's Delivery Service, though I don't think it's meant to be any cat in particular. It's a bit young for me, but I think one of my younger friends would love it.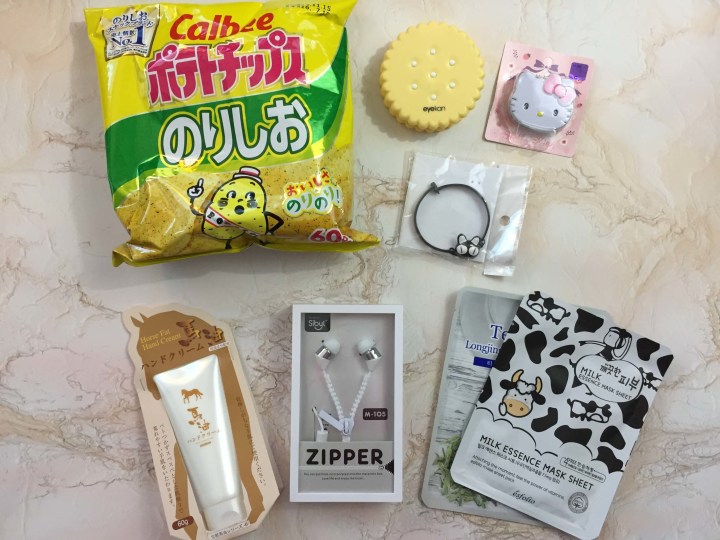 August's Crystal Box was for me, a nice introduction to their format. I liked the mixture of items, including a snack! This box would be great for someone who doesn't want a box that is specifically beauty, or specifically kawaii, and wants a little bit of everything. The box is $38 monthly, which is a bit steep in my opinion — the sheet masks are probably around $2 each, the hand cream wouldn't be much more coming from Daiso, and the other items are frequent on Alibaba and similar sites, so I don't think this is a high value box.
Visit Crystal Box to subscribe or find out more!
The Subscription
:
Crystal Box
The Description
: Crystal Box is a subscription box with Korean and Japanese goods. We collect cute and beauty goods for ladies. Every month will have 6+ quality items in the box.
The Price
: $38.00 per month