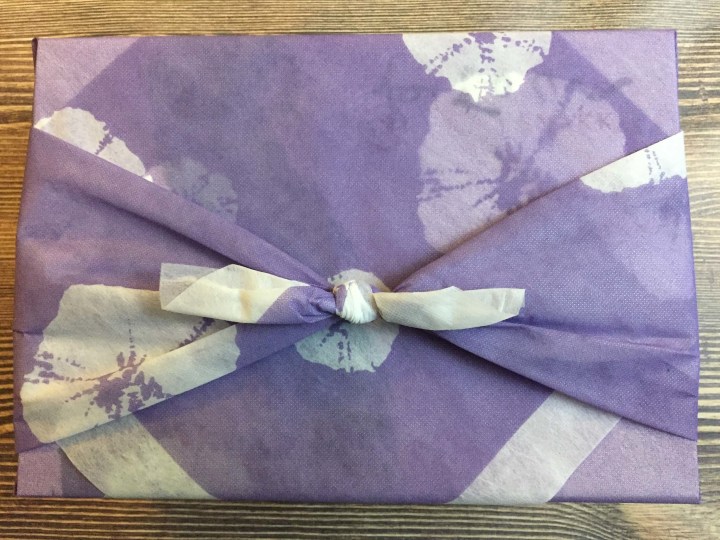 Snakku is the prettiest treat box you will probably ever open. With a focus on more traditional Japanese snacks and treats instead of the widely-known variety, this box always so much fun to open.
The top slides off length-wise to reveal the goodies below.
The artwork featured on the printed materials is so pretty! I love the art of the fruits.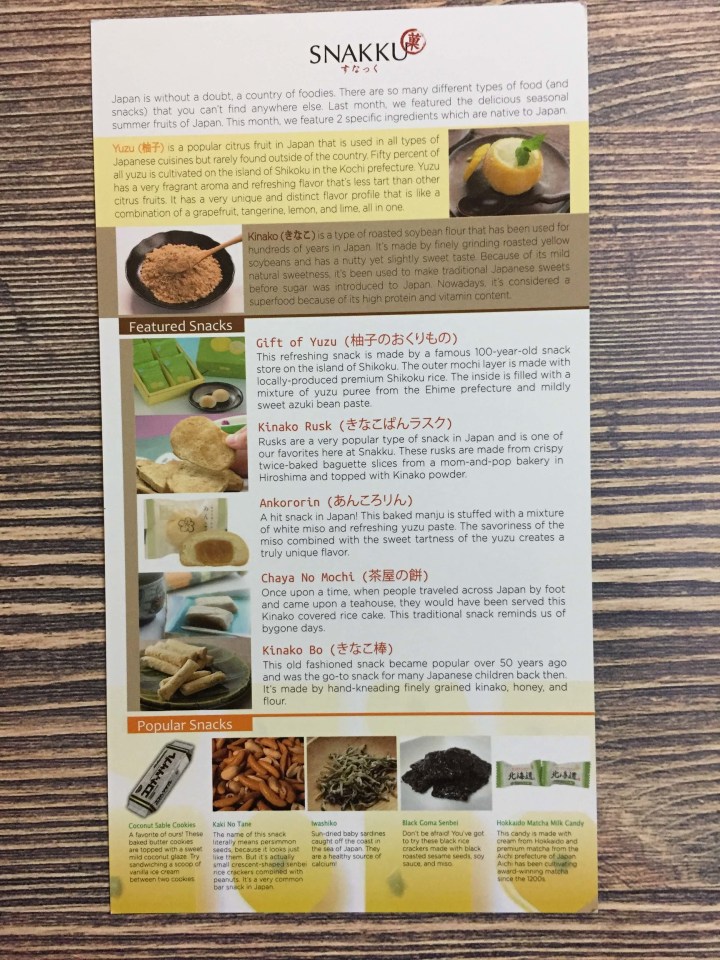 The information card that Snakku sends is also a bit of a history lesson about Japan, as many of the treats featured have been around for a long time and often have very interesting histories. I love that there is a clear photo of all of the items as well, so you can easily figure out what you're about to bite into! Snakku features a combination of Featured Snacks and Popular Snacks — Featured Snacks are the items selected for the month's theme, while the Popular Snacks are more widely known snacks — but they're still delicious and wonderful! I enjoy having new things to try and old favourites as well, so I like this system they have.
September's theme involves two specific ingredients. Yuzu is a citrus fruit that, to me, tastes like a sweeter grapefruit. Kinako is roasted soybean flour. Both of these ingredients have showed up in previous Snakku boxes, so I'm happy to see a box dedicated to exploring more treats featuring them.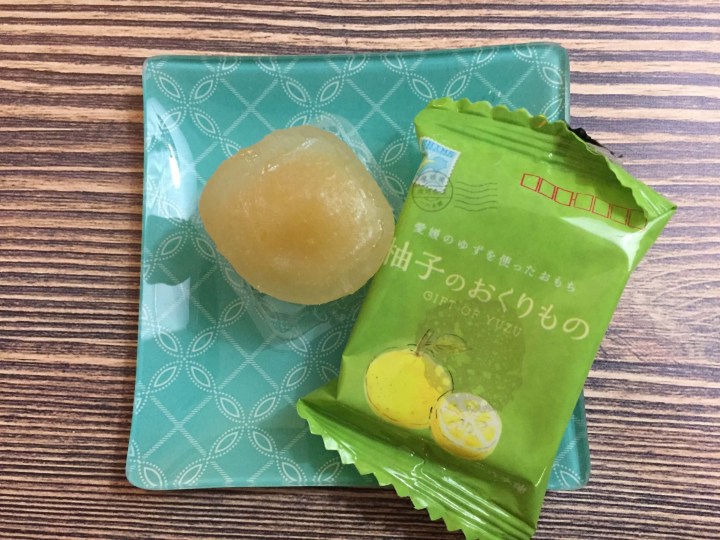 Gift of Yuzu These soft mochi feature yuzu puree and azuki bean paste inside of the soft gelatinous rice wrapping. These are light and sweet, and the yuzu is very flavourful! It's not overpowered by the azuki, and both actually taste quite nice together.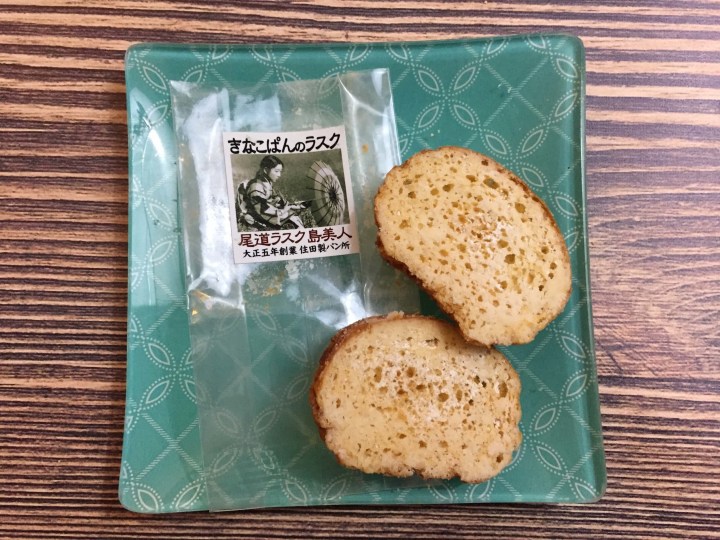 Kinako Rusk This is my first time trying a rusk! Rusks are baguette slices which are sliced very thinly and are very crunchy. These rusks are dusted with kinako powder.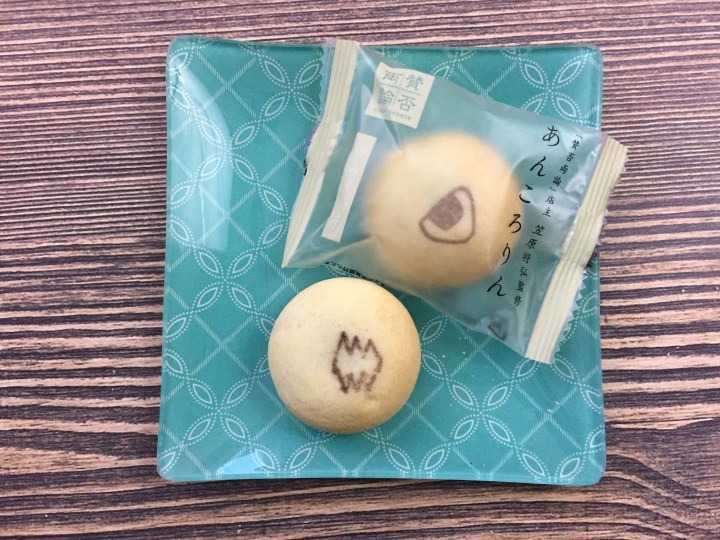 Ankororin Yuzu paste is combined with white miso and then baked. I've only had miso in soup, so I was really curious to try this — it is definitely different! The miso is savoury and hearty, while the yuzu is sweet and tangy.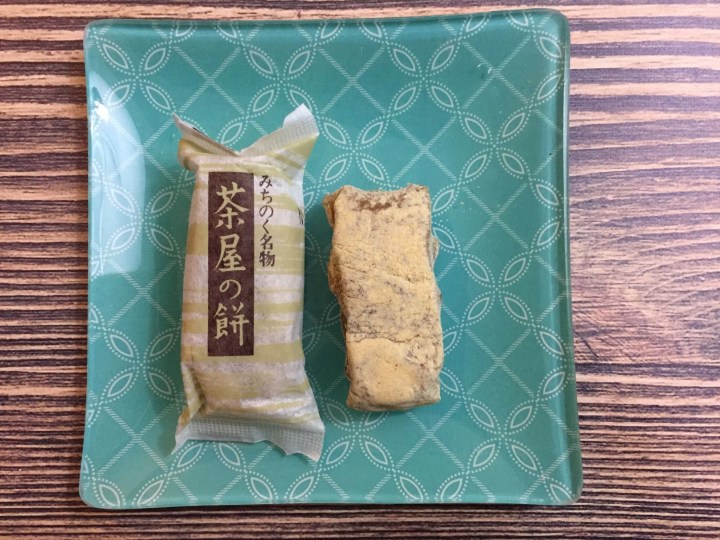 Chaya no Mochi These rice cakes are sprinkled with kinako.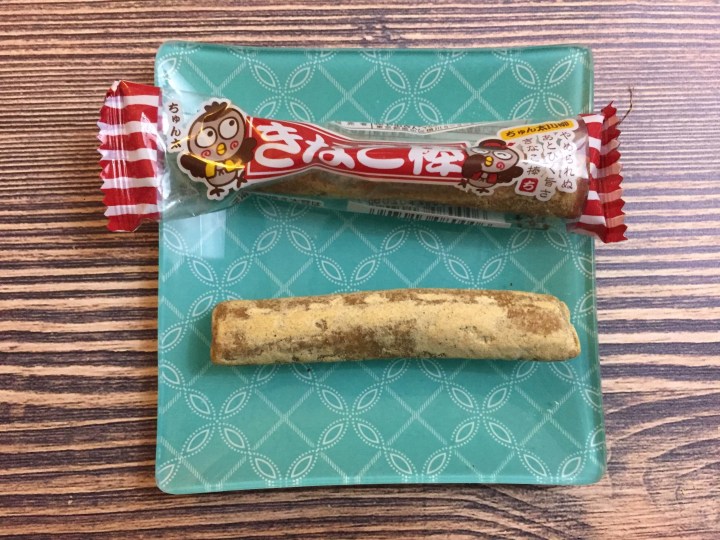 Kinako Bo This snack is over 50 years old! It was a popular treat for Japanese schoolchildren. It combines kinako, honey, and flour. The texture is chewy like a taffy. I would have liked this more without the kinako powder covering.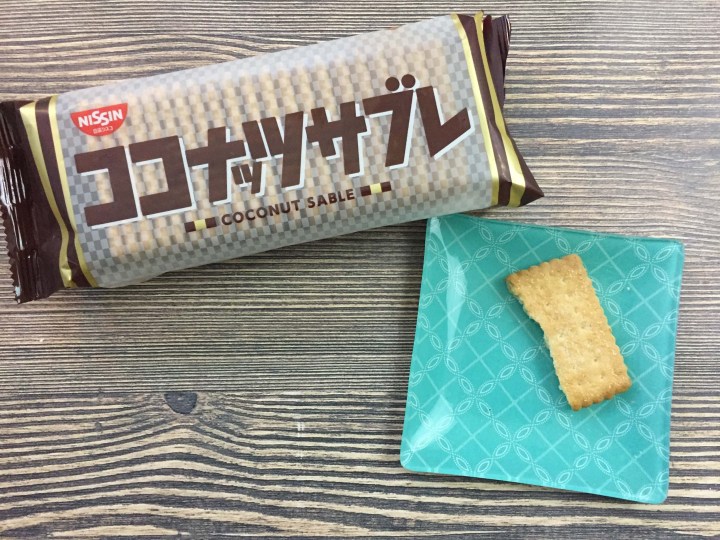 Coconut Sable Cookes OMG they sent us an entire package! These light butter cookies have coconut glaze on them… they are heavenly. Absolutely heavenly.
Kaki no Tane I've had this snack before, and I love it. The name translates to 'persimmon seeds' even though there are none — but the small rice crackers are shaped like persimmon seeds. There's also peanuts in this mix.
Iwashiko Dried sardines. In the interest of a full review I really, really wanted to psych myself up enough to try these — but I couldn't. They have eyes! Tiny, tiny eyes…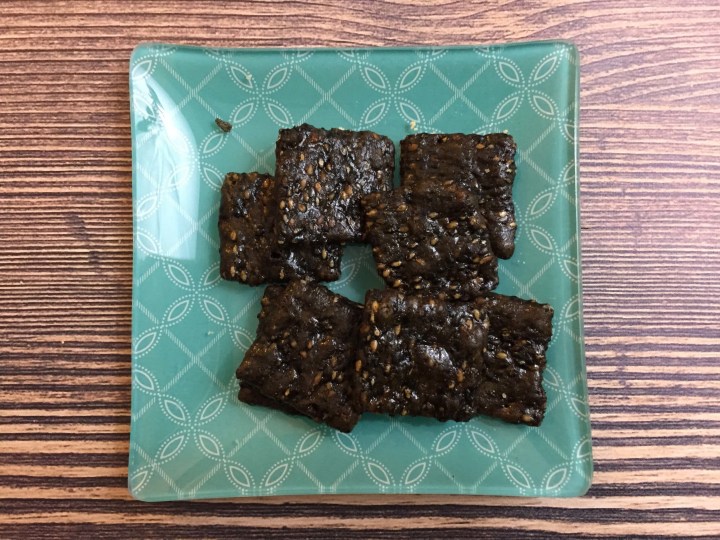 Black Goma Senbei These senbei are made with black roasted sesame seeds. I love the unique colour; they are flavoured with soy sauce and miso.
Hokkaido Matcha Milk Candy (pictured in the group shot at the end!) I'm not a huge fan of green tea things, but these milk candies are ones I've had before and enjoyed. Hokkaido milk is so smooth and creamy, that's what makes these so good!
This month's Snakku was great! There was a nice mixture of savoury and sweet items. I didn't love absolutely everything, but the coconut cookies, the black goma senbei, and the flavour of yuzu mochi were the standout items for me!
What did you think of this month's Snakku? Save 5% on your subscription with coupon code HELLOSUB.
Visit Snakku to subscribe or find out more!
The Subscription:
Snakku
The Description: Get a collection of hand-picked snacks that you can only find in Japan, along with a selection of familiar & delicious Japanese snacks delivered every month.
The Price: $38.95 per month. Free Shipping to US, $5 shipping to Canada, $15 everywhere else.