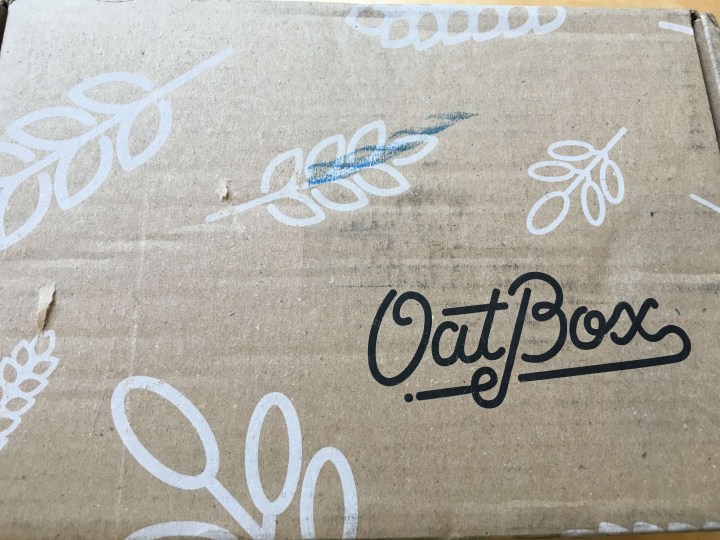 Oat Box is a subscription service that delivers healthy, tasty, all natural breakfast cereals to your home each month. Each cereal is handmade in Montreal, Canada by Oat Box's in house team of chefs. Each month, you'll receive eight servings each of two different cereals, each of which reflects the current season. You can opt out without charge if the offerings don't appeal to you. If you have food allergies, just get in touch with Oat Box, and they'll be happy to substitute another cereal for you. Along with your cereals, your first month's order will also contain a glass jar that you can use to snack on your cereals on the go. Each bag should last for approximately 3 months from the date of receipt. Shipping is free in both Canada and the United States. For every box shipped, Oat Box has teamed up with the Breakfast Club of Canada to provide one meal to a child at school.
Each shipment of Oatbox arrives beautifully packaged and includes recipes that feature each month's granola selections.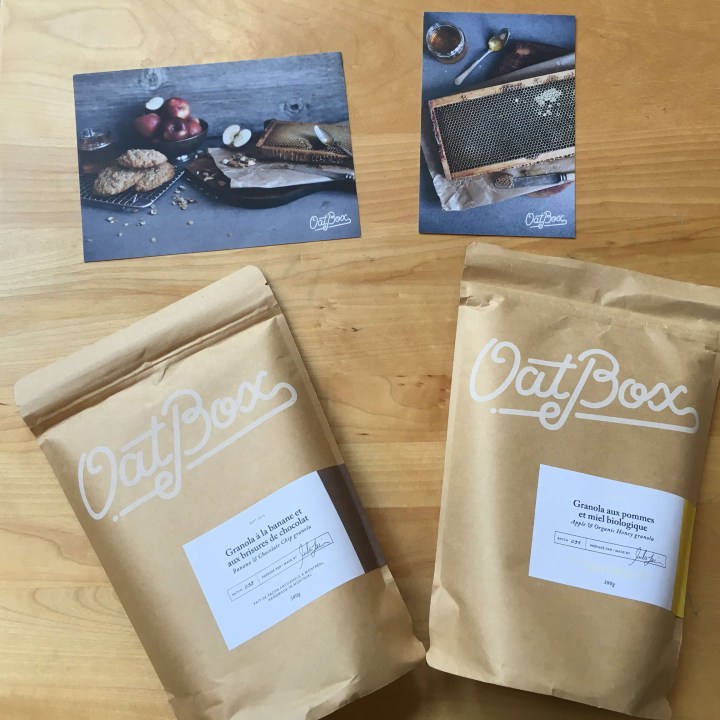 September 2016's box includes Banana and Chocolate Chip Granola and Apple and Organic Honey Granola  as well as information about the honey used this month and a recipe that features the Apple and Organic Honey Granola.
I was excited to try this month's Banana and Chocolate Chip Granola. There are few things I love more on a camping trip than chocolate chip filled bananas that have been cooked over hot coals. Mmm. Needless to say, this granola brought back some happy memories. My kids ate it by the handful.
As much as I enjoyed the Banana and Chocolate Chip Granola this month, the Apple and Organic Honey Granola was my favorite of this month's selections. The slightly sweet and tart apples added the perfect counterpoint to the honey. This was absolutely delicious!
Clearly Oat Box thinks so too, because both of this month's cards feature the Apple and Organic Honey Granola. The first card offers information about the featured organic honey.
The second provides a recipe for Honey and Oatmeal Cookies.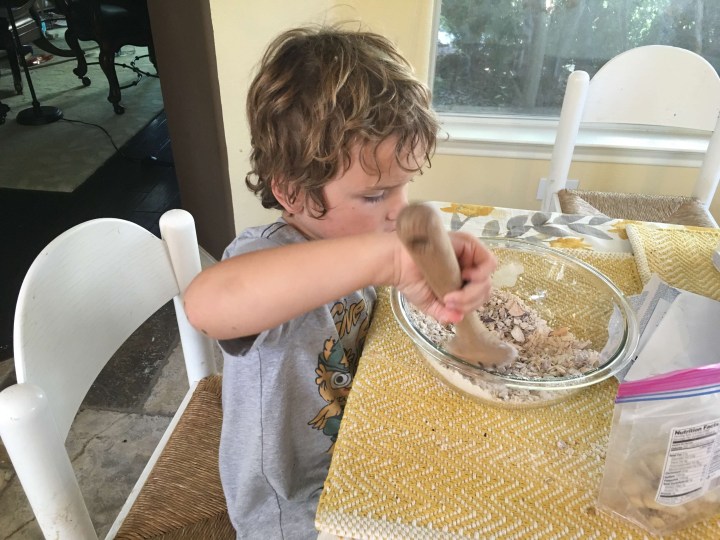 My son helped mix the dry ingredients as I was busy placing the wet ingredients in the mixer. As I was focused on the mixer, I overheard my husband tell my son to pay attention and try to keep the rest of the ingredients in the bowl. This loss of dry ingredients may have affected our outcome!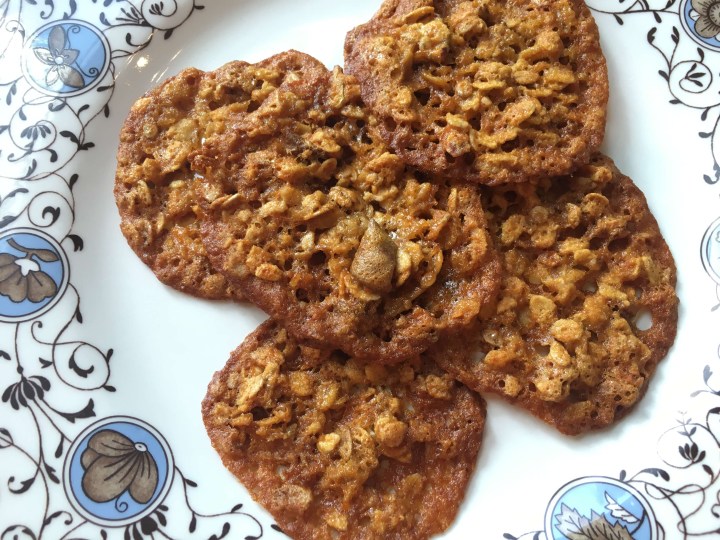 Our "cookies" spread very easily. They tasted amazing, but they had the consistency of candy more than cookies. Still, they were gobbled up quickly by the entire family.
I love this subscription! As soon as it arrived, I couldn't wait to tear open the box to taste the treats inside. Given how good the cereal is and how quickly my family has been finishing it off, I wish this were a biweekly subscription and not a monthly subscription (I guess I could always sign up for two subscriptions)!
Visit Oat Box to subscribe or find out more! You can save $5 on your first box – no coupon code required, just use this link to sign up!
The Subscription
:
Oat Box
The Description
: Oatbox breakfast cereals are made in Montreal from natural, healthy ingredients and inspired by entrepreneurs, foodies, artists, early birds and busy people.
The Price
: $20.00 per month