It's here! The Luxor Box Inventory Closeout "Mystery" Box has arrived. Luxor Box sold two different versions of the 2016 Mystery Closeout Boxes. The first version cost $225.00 with a retail value of over $700.00 and was guaranteed at least one Luxor Black Box item. The second version sold at $450.00 with a retail value of over $1400.00 with a guarantee of at least three Luxor Black Box items. The  Luxor Black Box was a crazy expensive box that cost $650 with a value of over $1700. Insane!   I decided to order the $225.00 box. Both versions of the Luxor Box Inventory closeout "Mystery" Box are sold out.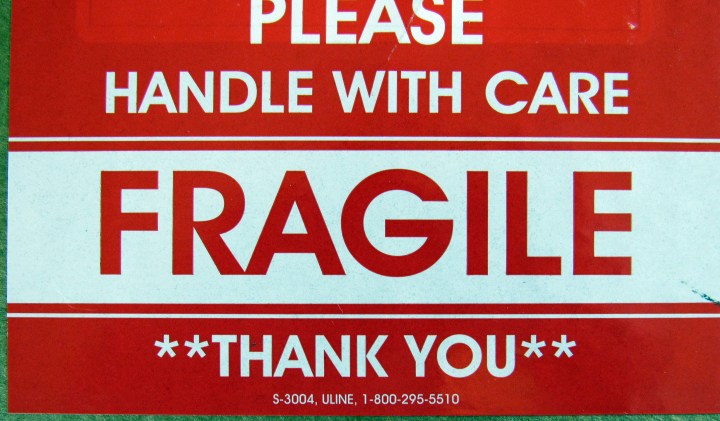 I could not wait to see what was fragile in my box! A quick note about the subscription side. Luxor Box is a luxurious bi-monthly women's lifestyle subscription box full of high-end products and treasures: home, body, bath, accessories, jewelry, and more! The Luxor Box contains 5-9 full-size items.  Luxor Box also offers Luxor Box Petite, a mini-version, that promises 2-4 full-size items. Check out our Luxor Box Reviews.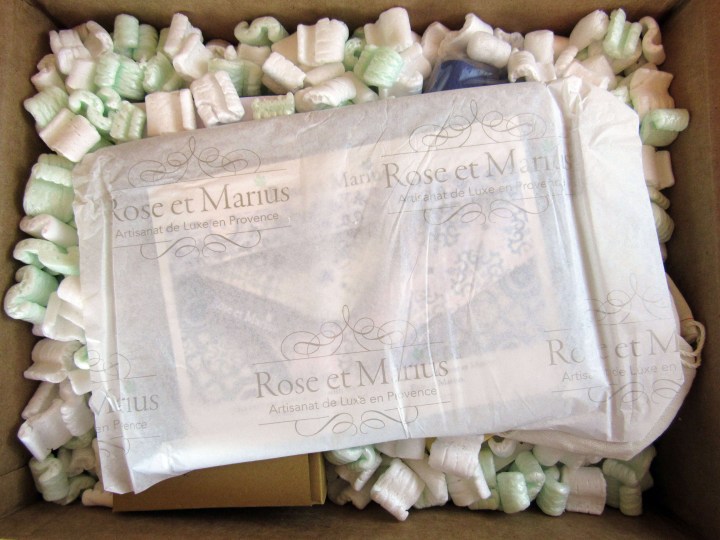 I recalled that the second spoiler for the Luxor Black Box was a Rose et Marius Limited Edition Velvet Pouch and was hoping one would be in my box. It looks like it is there right on top!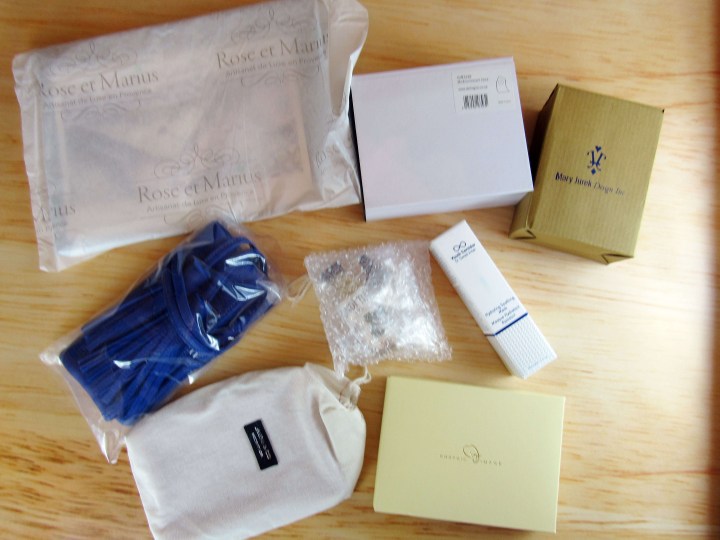 I am glad that Luxor Box keeps the items in their original packaging. It makes a better presentation and adds a more luxurious feel.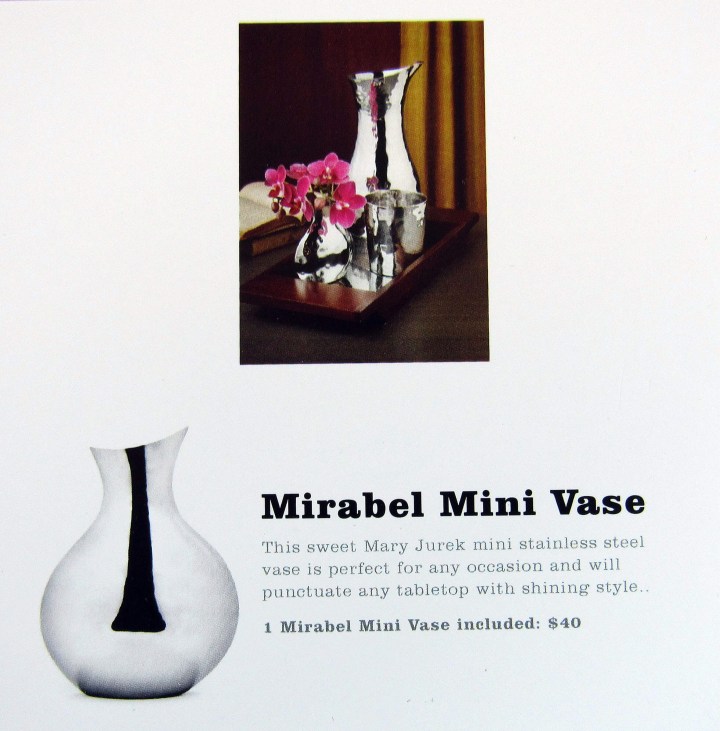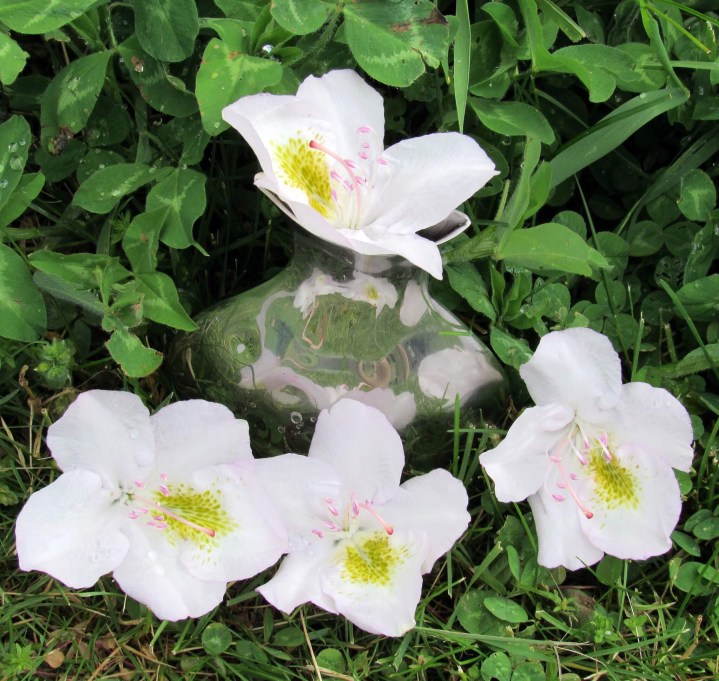 I kept the photos from my Luxor Box 1951 Maison Française "Mystery" Box Review because of the stainless steel  Mary Jurek Design Inc. Mirabel Mini Vase ($40.00) is highly reflective! The single base bud has a circular design pattern on the body of the vase and simple lines. It's a flat vase with a raised lip. There are more pictures in my Luxor May Review and the Luxor Petite Box May Review. Both my sister and I have two matching vases!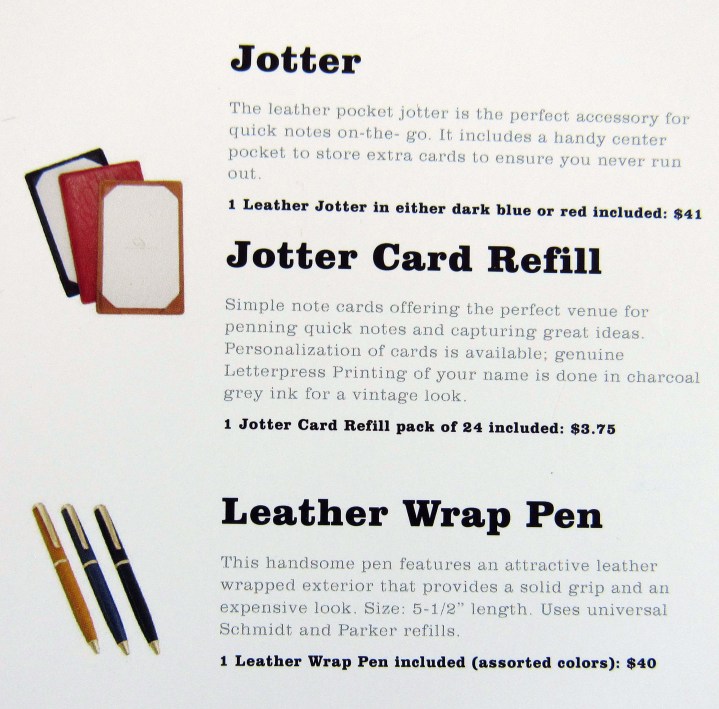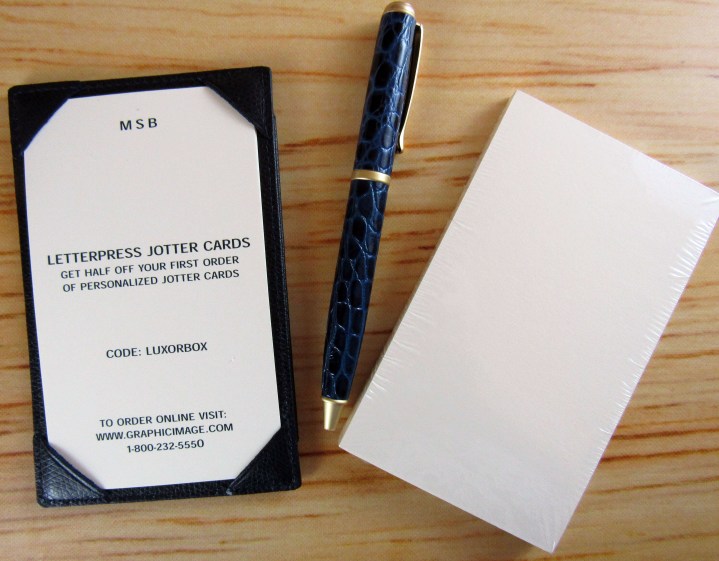 I still stand by my opinion that the Graphic Image Traditional Leather Jotter ($41.00),  Leather Wrap Pen ($40.00), and Jotter Card Refill Pack of 24 ($3.75) need not be in my box. The Graphic Image items are too masculine for me. On the other hand, my sister was here when I opened the box. She ooh and ah over the Jotter set and can't wait for me to finish the review to claim it.
I received the same version in my July Luxor Petite Box which my teenage son loved. The traditional leather jotter has a pocket to hold extra jotter cards. The goatskin leather wrap pen uses Schmidt and Parker refills. The pen feels too heavy for my hand although my husband and teenage son loved the one that I received in July. I do like that Luxor Box included a Jotter Card Refill Pack of 24 cards. It's elegant and beautifully made. It's not what I want in a luxury box marketed towards women.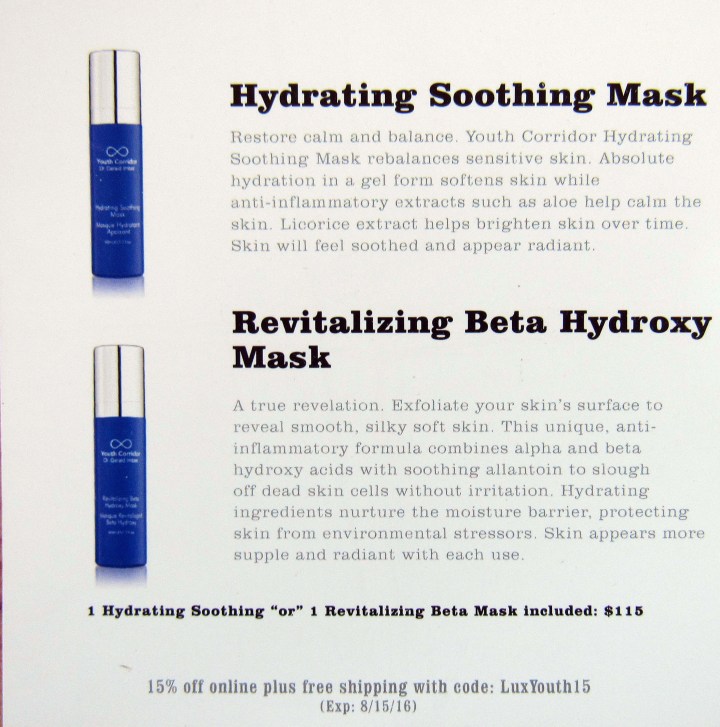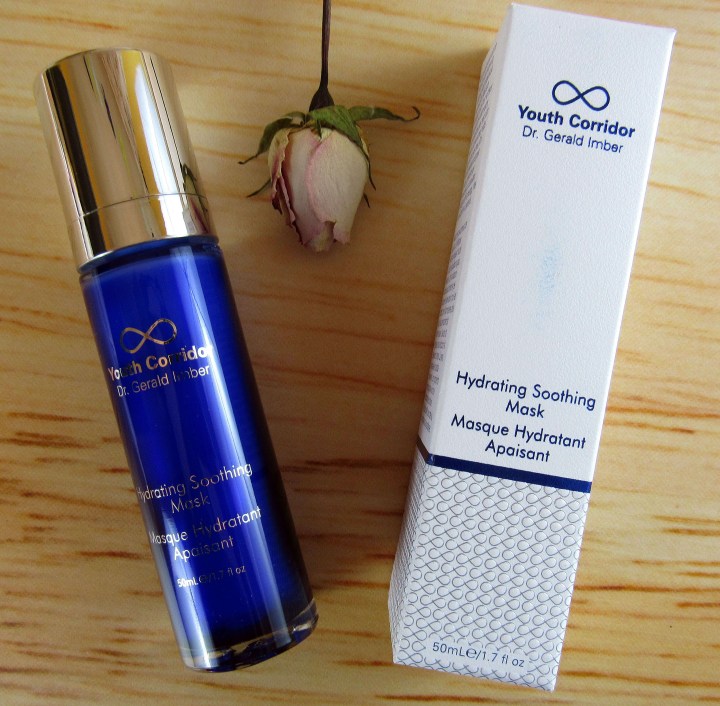 I also received the Hydrating Soothing Mask (1.7 oz, $115.00) containing aloe and licorice in my July Luxor Petite Box. I did not dare try it because I had a reaction to it when I tried it on my hand back in July. The Youth Corridor beauty product line is carried in Harrods, UK and is free of parabens. The skincare line is created by the world renown plastic surgeon, Dr. Gerald Imber, who ranks in the top 1%. My sister tried the mask and did not like it either.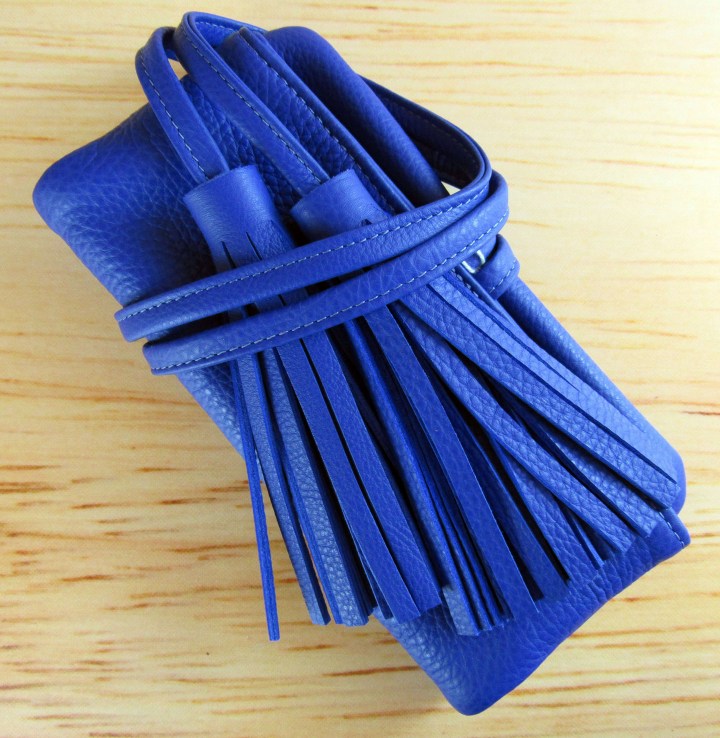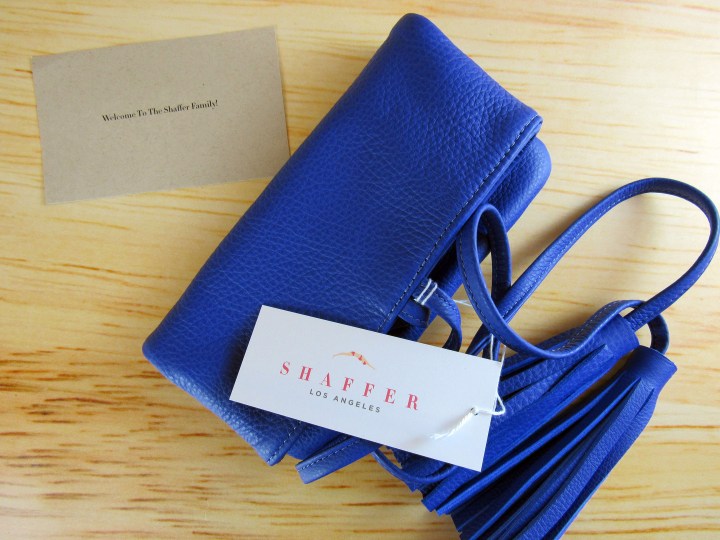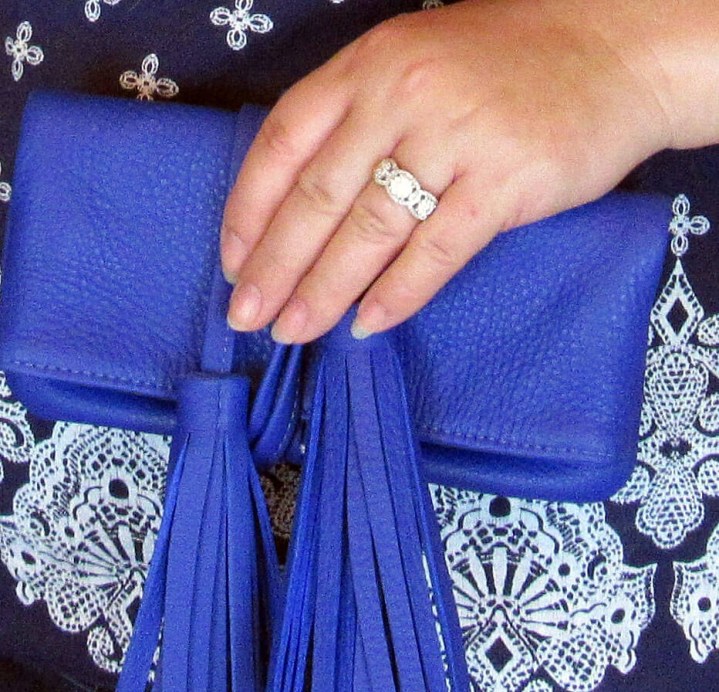 The beautifully made The Cobalt Blue Julian Bag by Schaffer ($195.00) is the smaller sister of the original Julian Bag. It is handmade in Los Angeles and will hold a phone and a couple of other essentials. The outside is leather with an interior made out of organic cotton except for the last couple of inches which is also leather. The tassels are a solid 5″ long. It is a gorgeous purse that my sister loves including the tassels. I am glad because I am over tassels and already have cobalt pieces thanks to a different subscription box. The Julian Bag was the July Spoiler for the regular size box.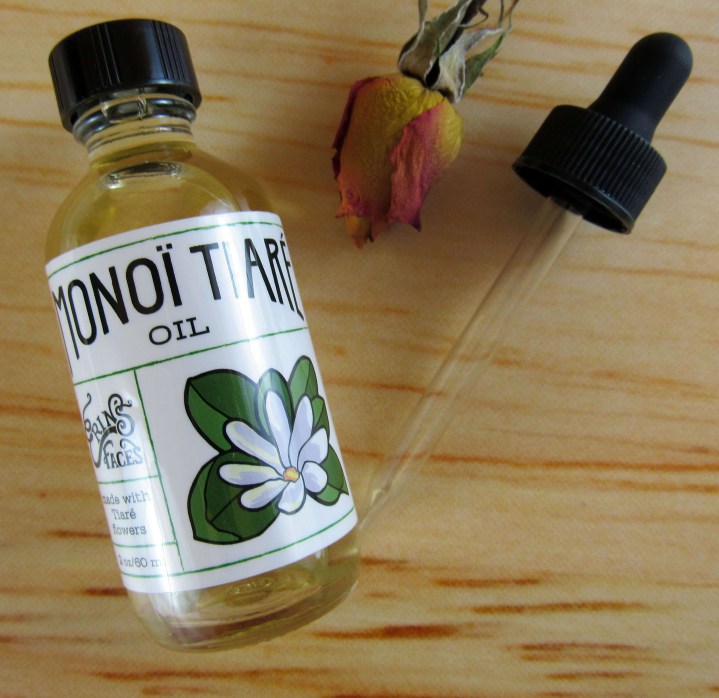 The Monoi Tiare Oil by Erin's Faces (2 oz, $25.00) is a cruelty-free multi-tasker oil. The vegan oil first appeared in the Luxor Box Special Edition Summer Box which I wished I had ordered! The oil has an intoxicating scent with a bit of summer. I can't decide whether to use it on my hair, cuticles, or as a massage oil. It contains coconut oil, Tiaré Flower which is cousin to the Gardenia flower, and Vitamin E. I am excited about the oil!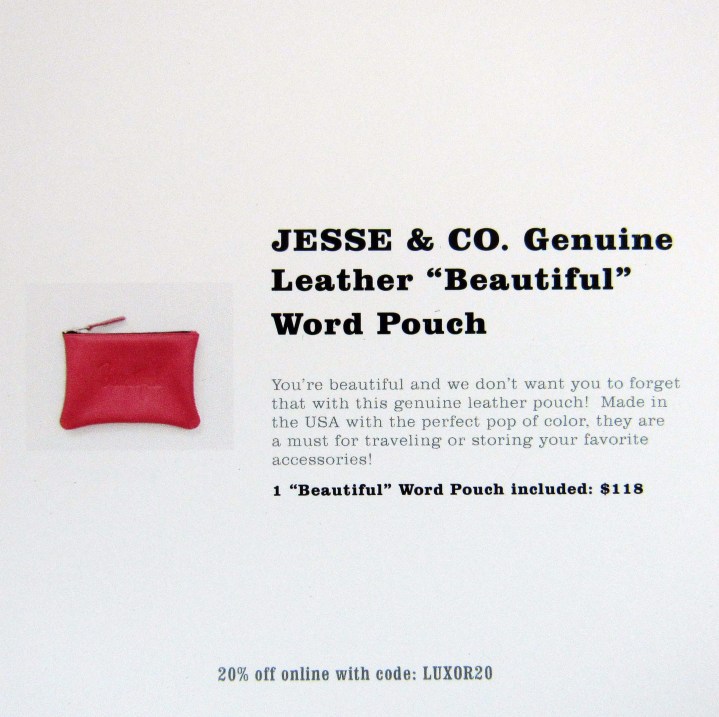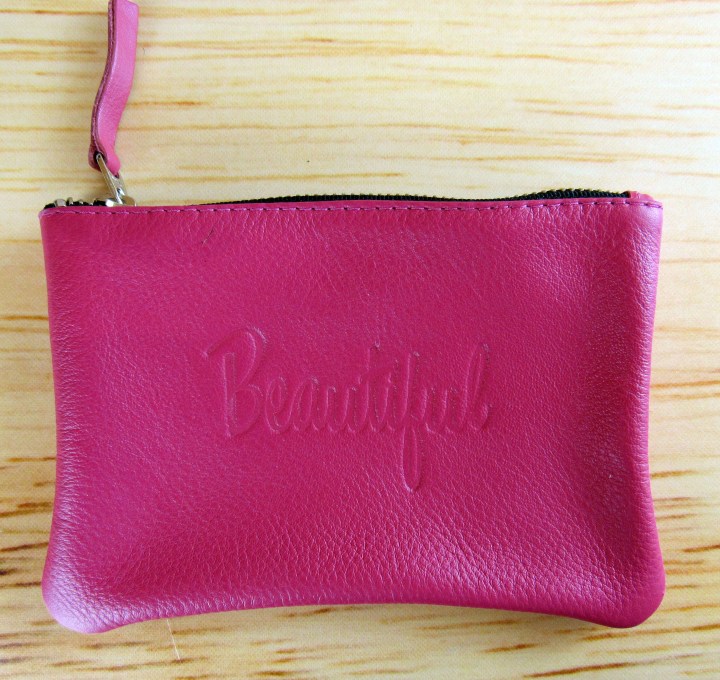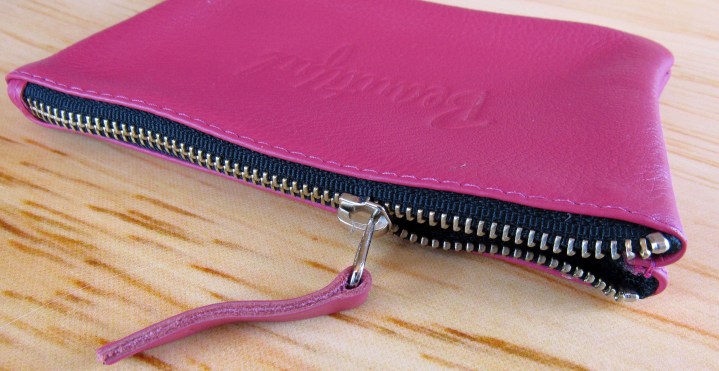 The JESSE & CO. Genuine Leather "Beautiful" Word Pouch ($118.00) was featured in the May Box. The adorable pouch comes with a dust cover and measures 7″ by 5″. It is handcrafted in Los Angelos, California. I am going to gift this pouch because I am still using my pouch from the May Box.  Or I might keep it for myself!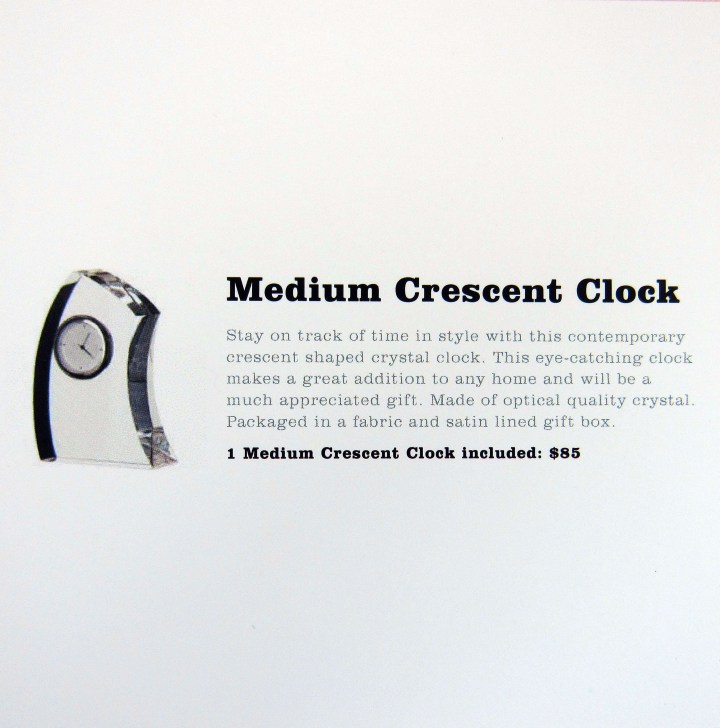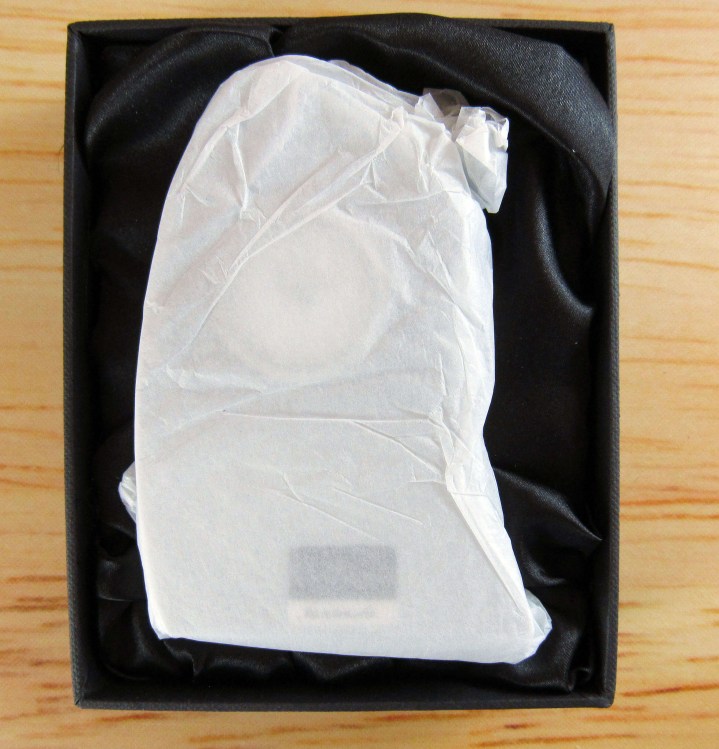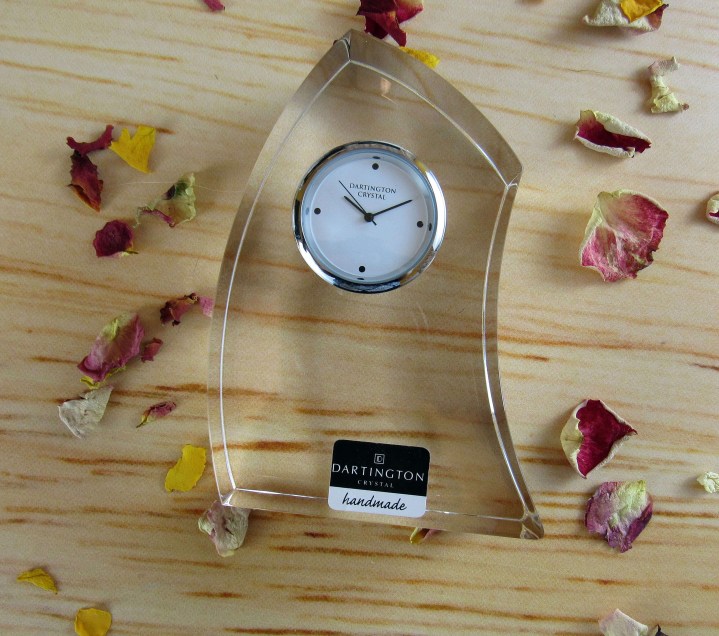 I am excited to receive the Dartington Crystal Medium Crescent Clock ($85.00) even though it reminds me of an executive or corporate gift/award. It has simple, clean lines and flows well with other items. It is made out of optical quality crystal.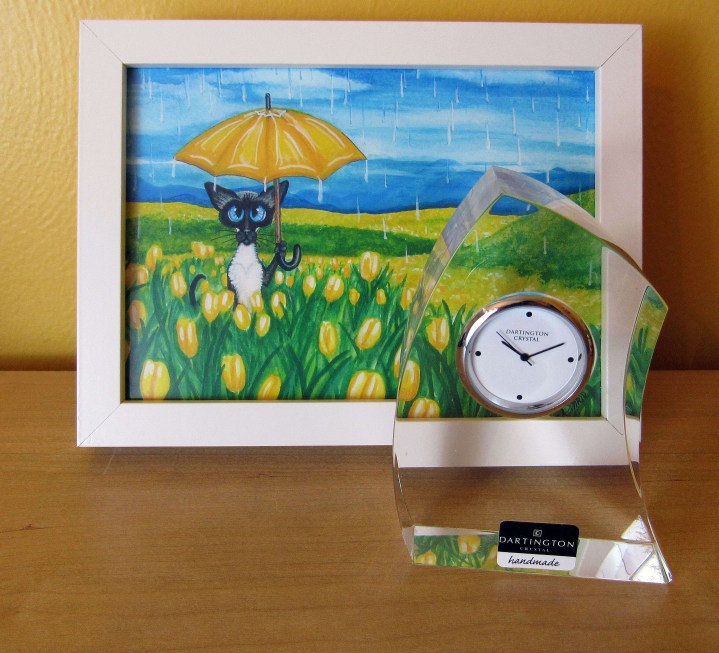 The main reason I want the clock is that I want to try to use it as a prism to reflect colors throughout the room or to add ambiance to the room. I like how the print reflects on the side and bottom of the clock. The clock has great possibilities!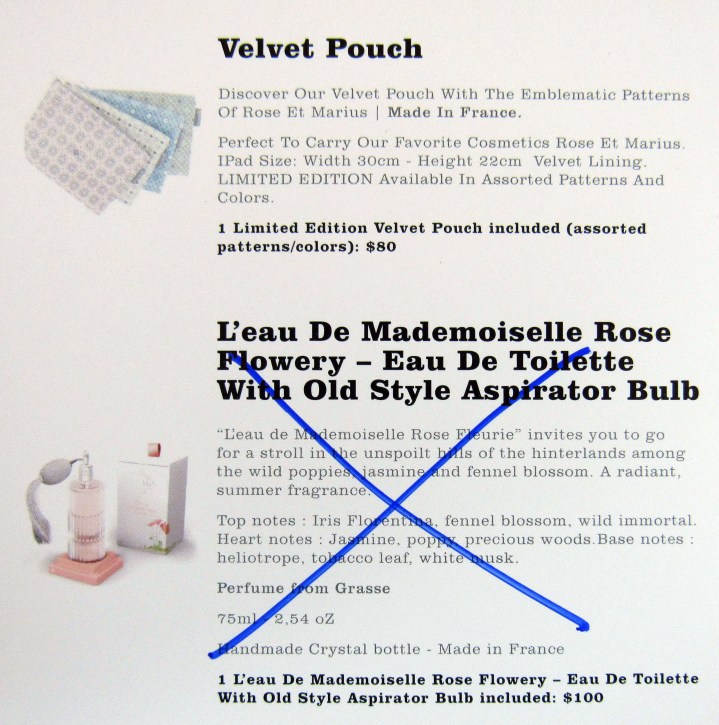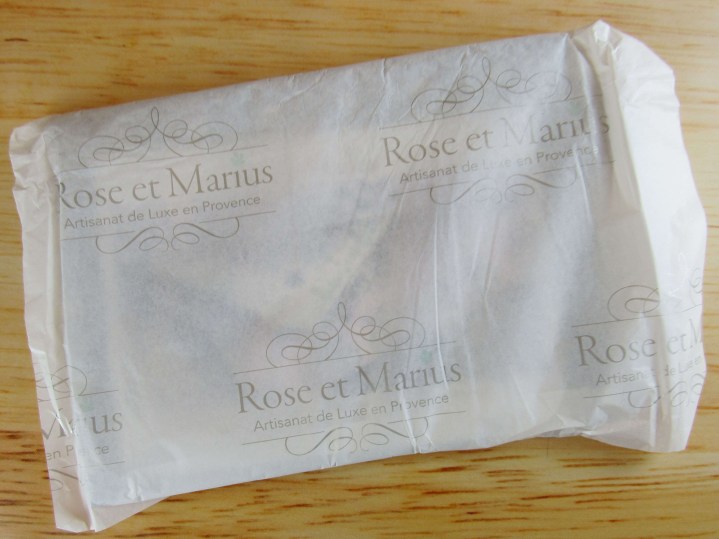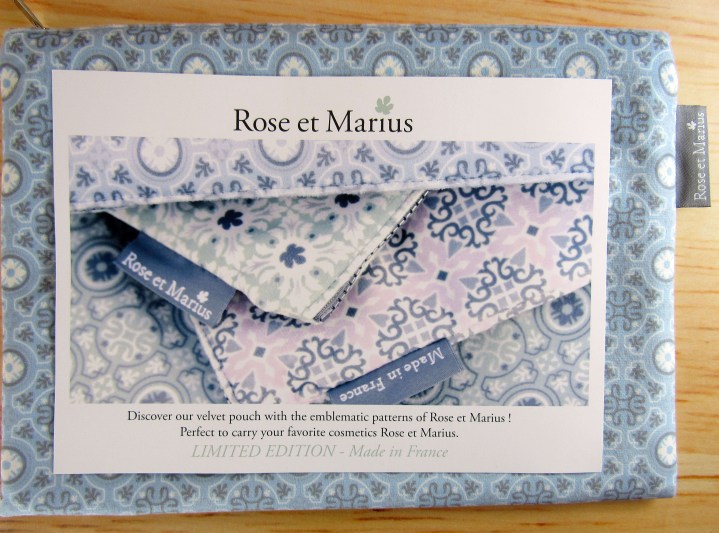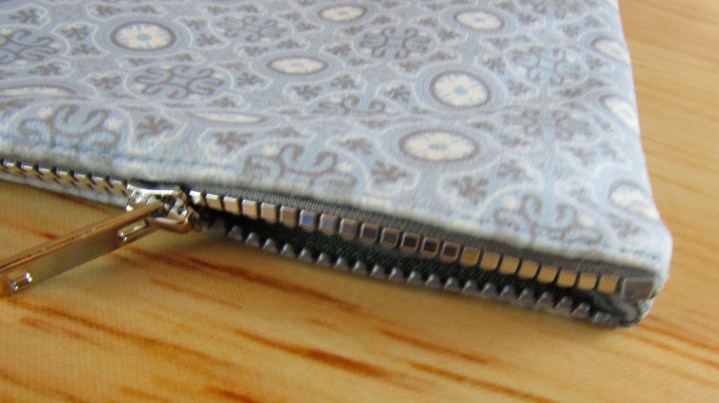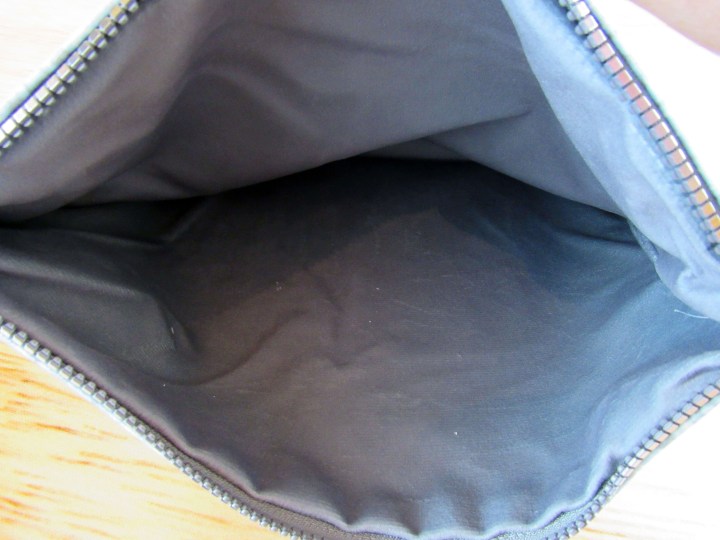 I am so excited to receive the Rose et Marius Limited Edition Velvet Pouch in Casteu Bleu ($80.00). The pattern is based on cement floor tiles of older Provençal mansions. It feels incredibly soft. It measures 30cm x 22 cm making it large enough to hold a tablet or Ipad. I haven't decided how I will use it yet although I am very happy to receive one. I was also hoping for the perfume too!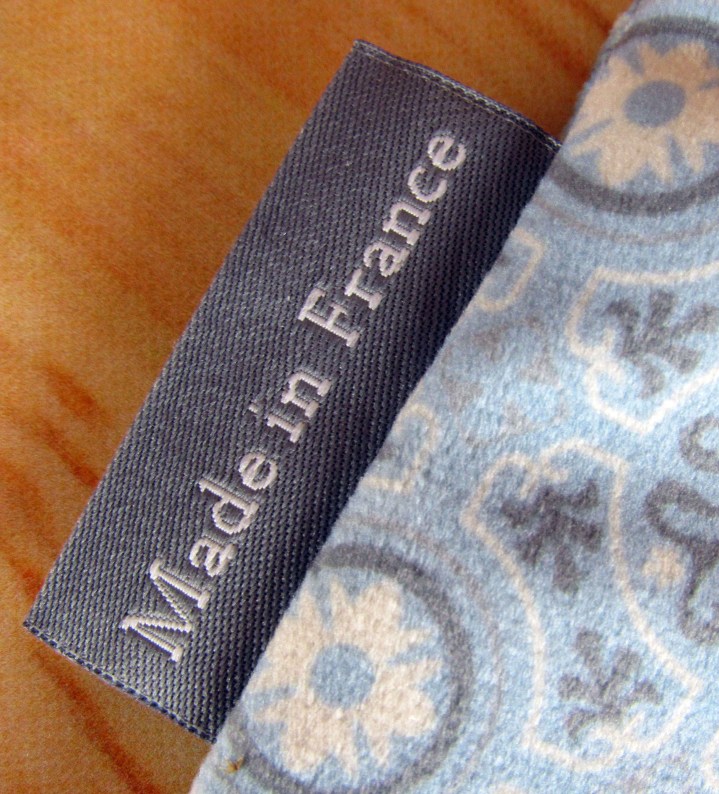 I am perplexed why "Made in France" is written in English and not in French.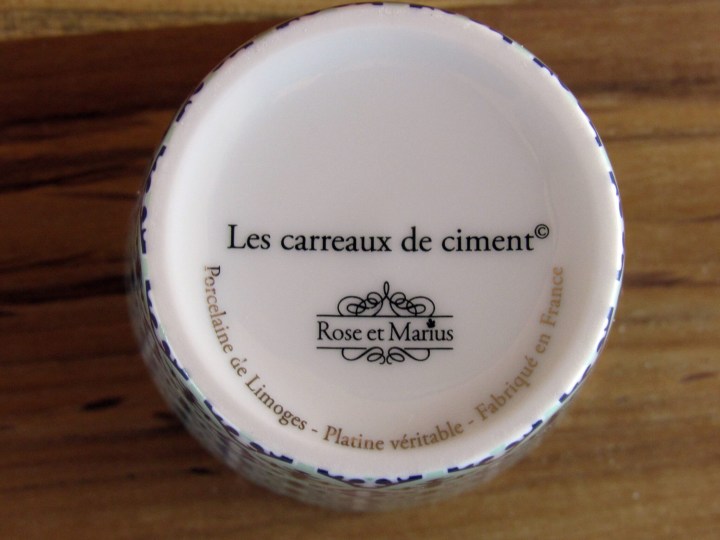 My tumbler from the Luxor Box 1951 Maison Francaise "Mystery" Box Review shows a French imprint. Why is the velvet pouch tag written in English? Details like that catch my eye.
I could have skipped the first three items and received the Rose et Marius Eau de Toilette in their place.  That is the risk I run when purchasing a mystery box. The items that my sister and I loved totaled around $500.00 making me feel I received my money's worth. The box value is incredible at almost $750.00. I can't even comprehend that! All items are quality items that are well-made, well packaged, and giftable. My favorite item is the Rose et Marius Velvet Pouch, My sister's favorite item is The Julian Bag. I am eagerly waiting to see what box it will be offering next.
Visit Luxor Box to subscribe or find out more!
The Subscription
:
Luxor Box
The Description
: Each Luxor Box delivery will be a delightfully different experience. You will discover a completely different assortment with each shipment. Surprise selections will range from high-end spa products, top-shelf beauty products, jewelry, apparel, home accessories and unique treasures from around the world. Every other month you'll receive 5-7 full size luxurious products with a $250+ value. Luxor Petite also available.
The Price
: $129.00 every other month