My Ireland Box is a monthly subscription box from Ireland filled with the best of Irish-made craft (artisan) goods.  You can expect to receive Irish made jewelry, housewares, and craft and beauty products. They ship to the US, Canada, EU & Australia (anywhere with a significant proportion of people with Irish last names live!). This box ships from Ireland!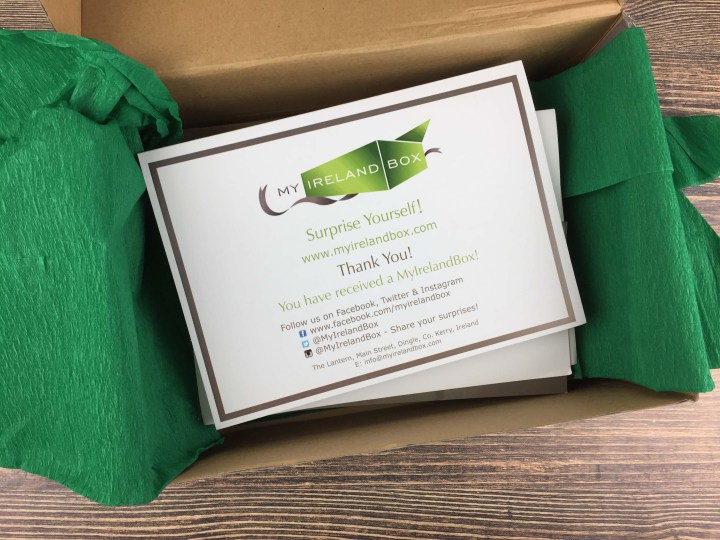 Everything in my September MyIrelandBox!
A letter containing extensive information about each product and its maker/designer comes with the box. We really like their information sheet because it gives each item a real sense of place and we get to learn about the influences of each item, the inspirations of the designer, and more!  It is really one of the most detailed information sheets you'll ever see in a box.
The last pages of the curator letter lists upcoming spoilers for the last three months of the year. For October, it's Halloween, November is Thanksgiving, and December is, of course, Christmas-themed!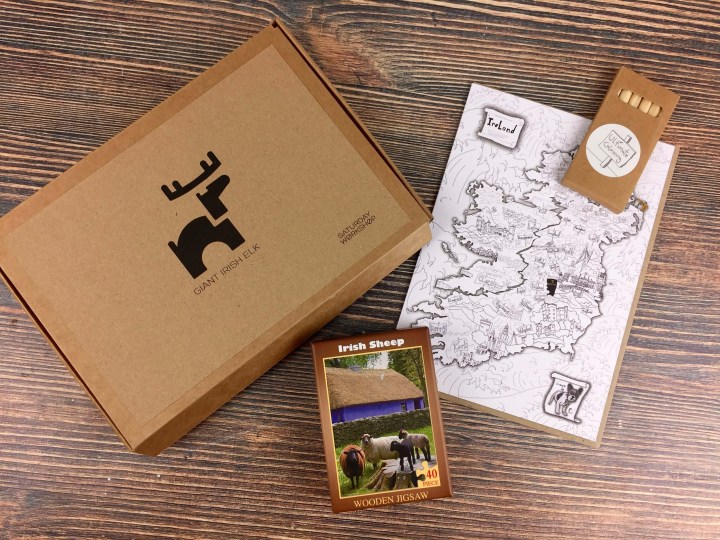 All the contents of the September box! This box was inspired by the adult coloring trend, with a variety of Irish made surprises that would appeal to everyone, young and old alike!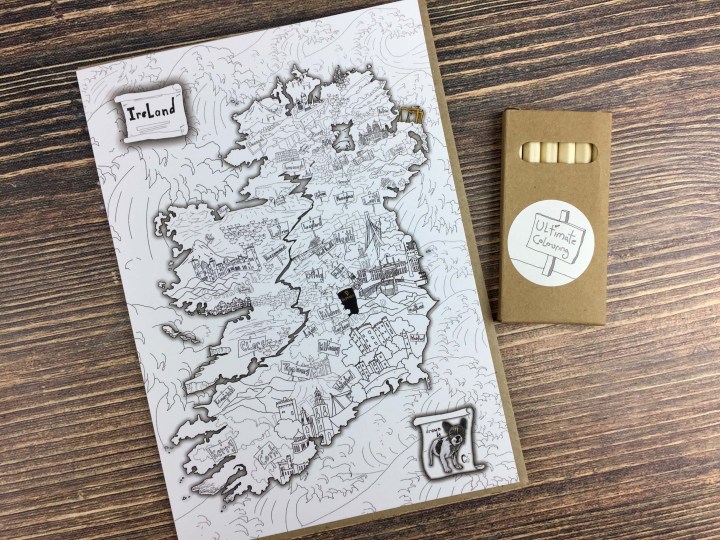 Stephen Farnan Studio Ireland Ultimate Colouring Kit ($6.64).The Irish just one-upped everyone on the adult coloring landscape with this piece! Stephan Farnan is a potter that also makes limited edition prints, and has also, as you see, created some fun Irish colouring designs!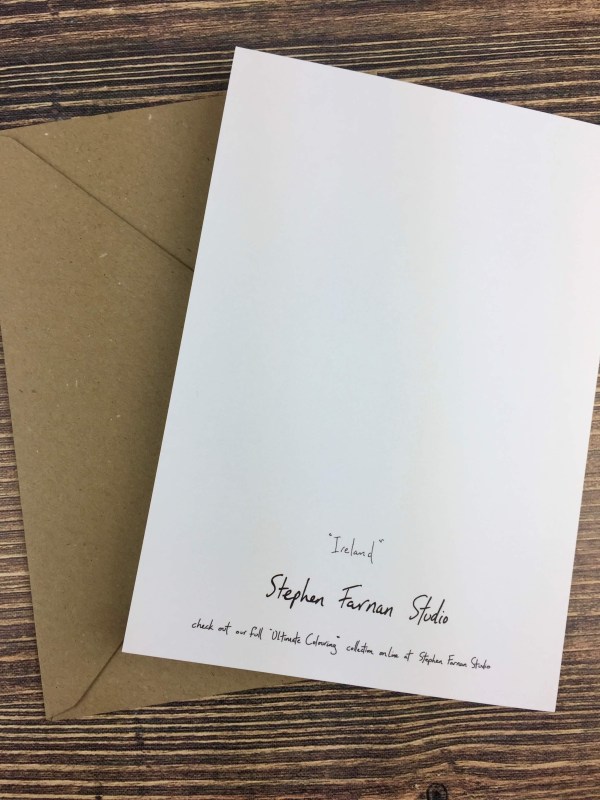 I'm sending this to Tom's aunt for girl's night (his mom only has 5 sisters…. – this is such a great box to collect fun Irish gifts for the O'Gradys!).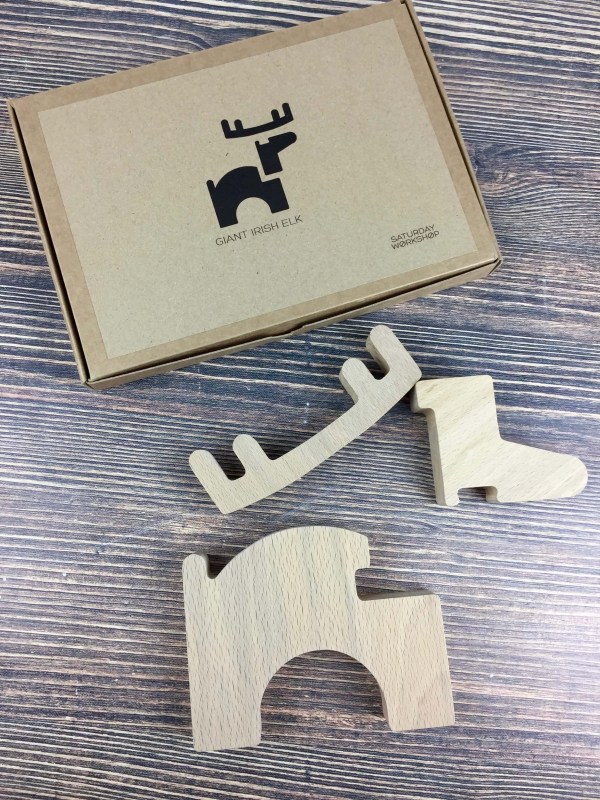 Saturday Workshop Your Great Irish Elk (€35, roughly $39). This moose is made by a husband and wife team in Sandymount Dublin.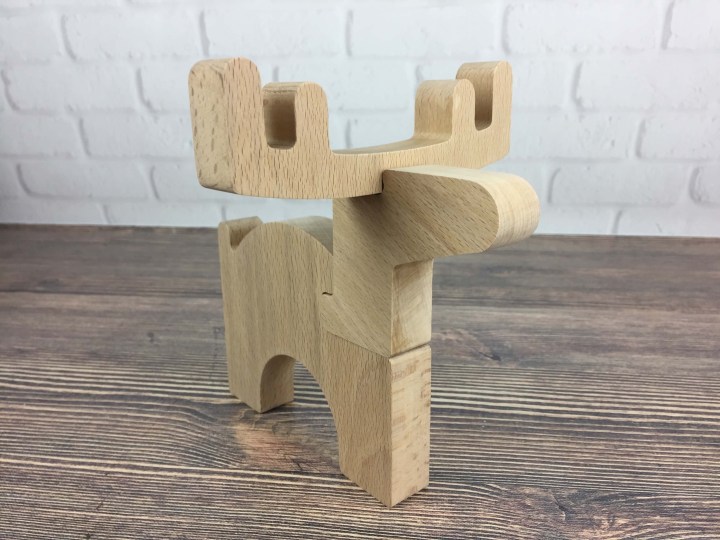 It's sort of a jigsaw like puzzle crafted from native Irish hardwood – mostly fallen beechwood, so this little treasure is sustainable as well!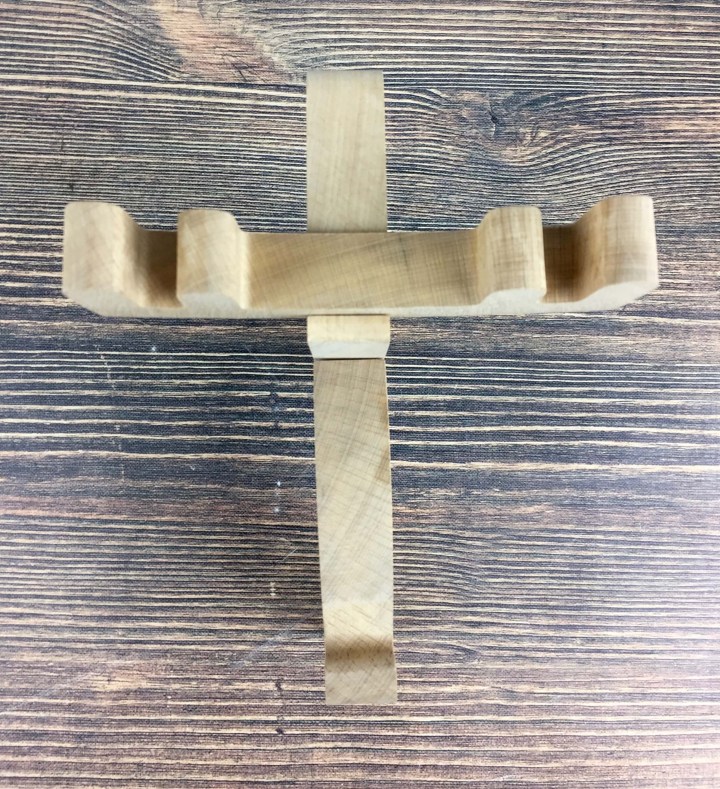 The Giant Irish Elk is now extinct, but these ancient creatures weighed up to half a ton!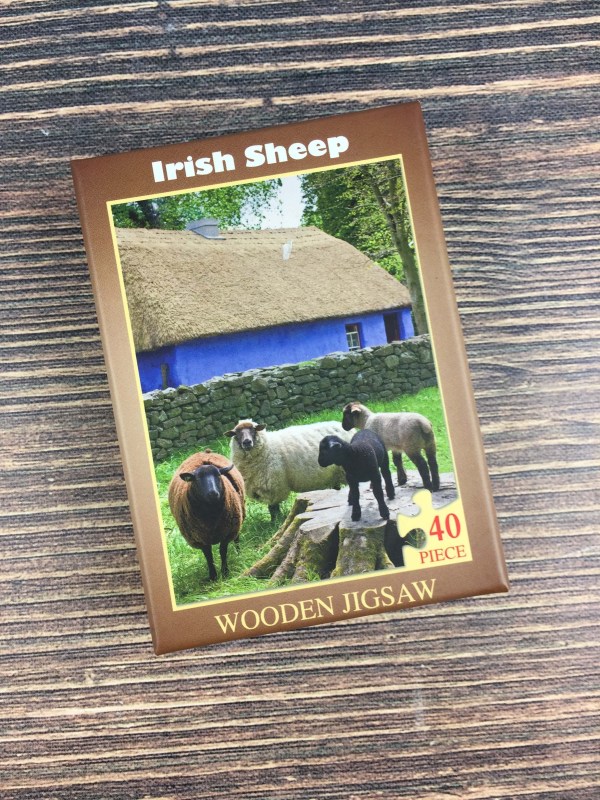 Real Ireland Design Irish Sheep Wooden Jigsaw. The craftsmanship on this puzzle is amazing!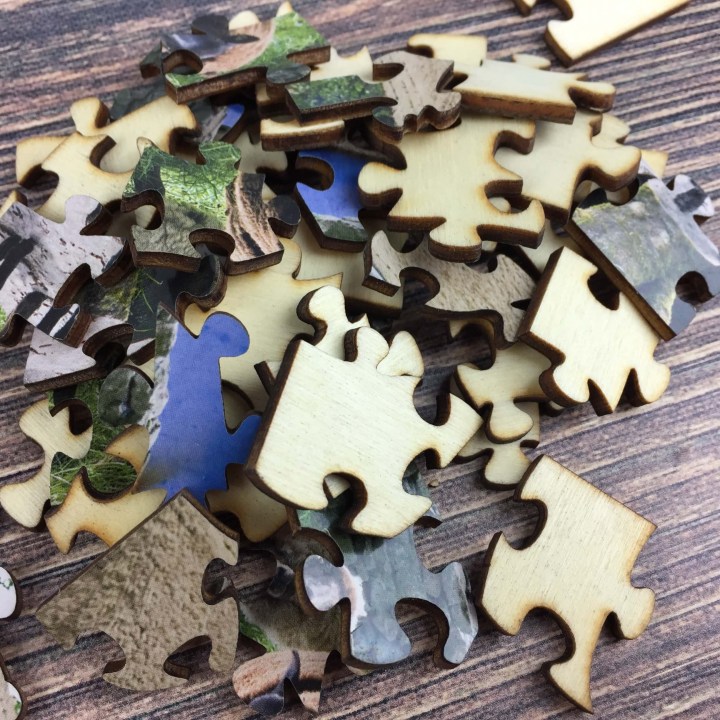 The photo is really high quality and the puzzle is made of real wood.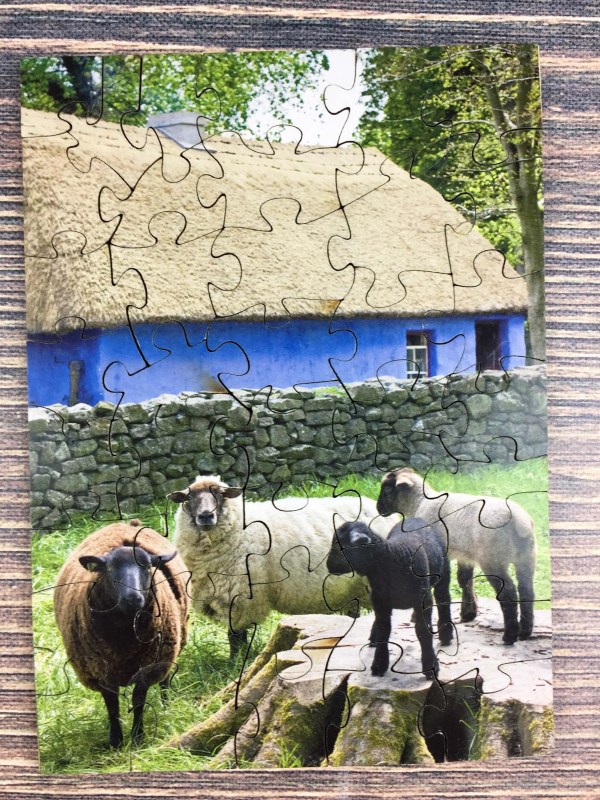 Baa! Quick and fun to put together, but with shapes that only a real wood puzzle allows for. Loved it!
I loved the perspective of this month's My Ireland Box! It was really fun – and every month really has a whole new theme. They have a few new subscription options, plus freebies with 3 & 6 months subscriptions, and they are perfect for holiday gifts. Here's the themes for the next few months: October: Irish beauty with a nod to Halloween including a nice accessory, November: Thanksgiving to bring Ireland to your table, December: Christmas to add sprinkles of Irish to your holidays.
What did you think of this month's selections?
Visit My Ireland Box to subscribe or find out more!
The Subscription
:
My Ireland Box
The Description
: MyIrelandBox curates the best of Irish made craft: jewellery, homeware, craft, and beauty products, delivering a monthly box of surprises to your door!
The Price
: $45, €6.20 to Ireland & Great Britain, $10.50 internationally