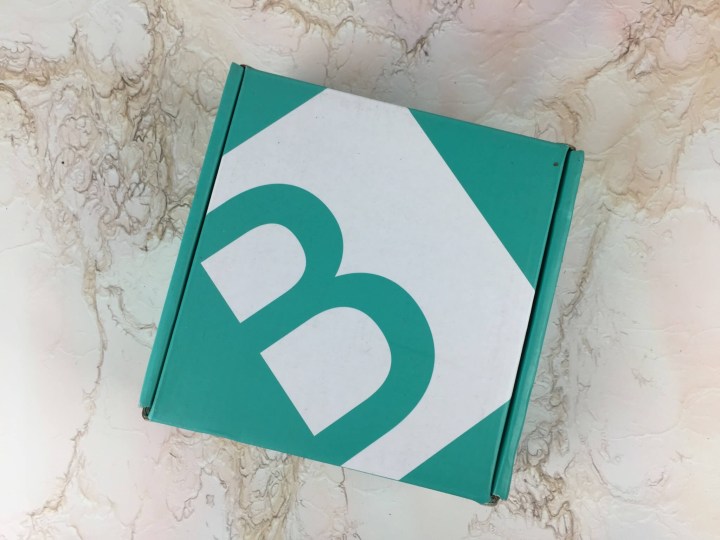 Your Bijoux Box is a monthly jewelry surprise subscription box. Every month you'll receive 3 curated pieces of jewelry delivered to your door. Each piece will come with their favorite styling tip and why it was selected.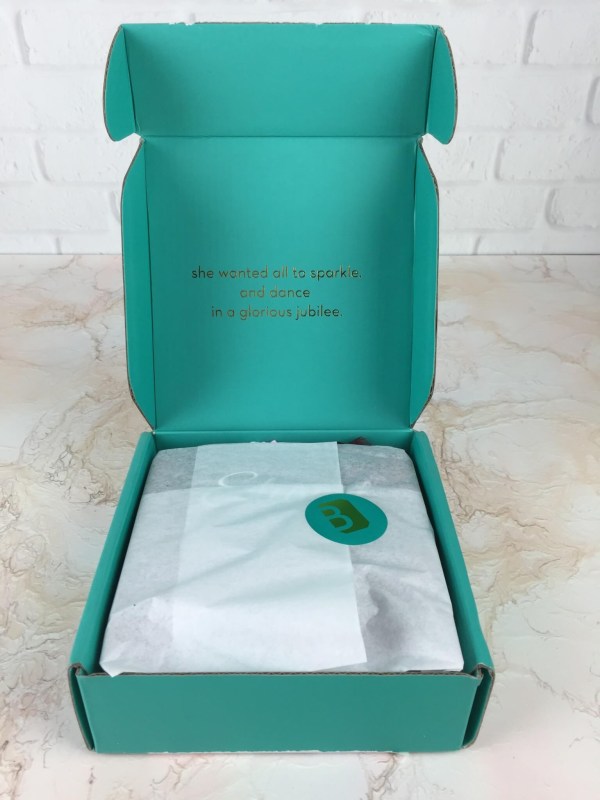 The jewelry arrives well-protected. There are usually packing peanuts under the tissue paper ensuring your pieces will survive a bumpy trip.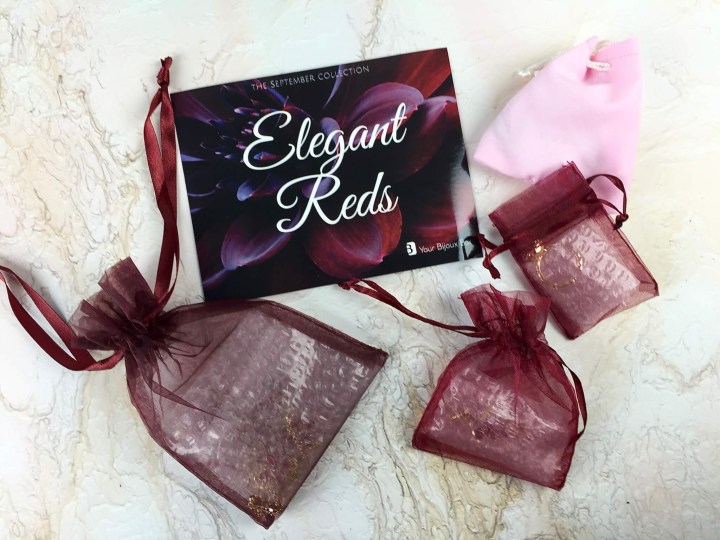 The theme for this month is Elegant Reds! Pretty and colorful organza bags surround the jewelry, which is also individually wrapped.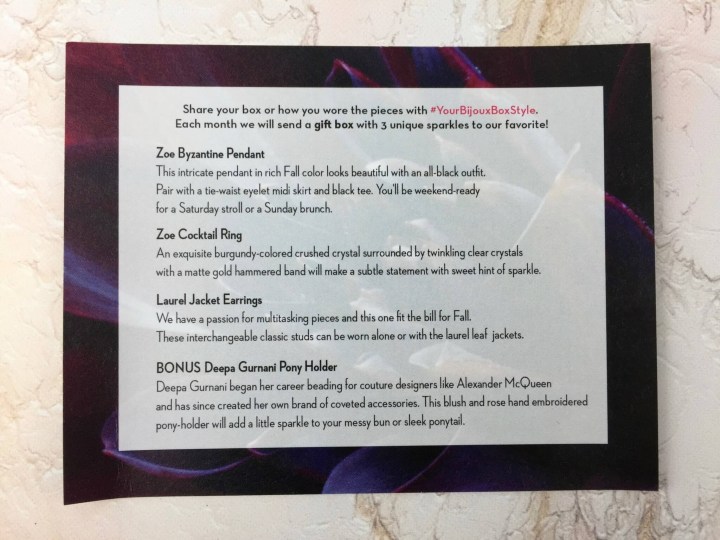 The information card contains details about the jewelry along with styling tips.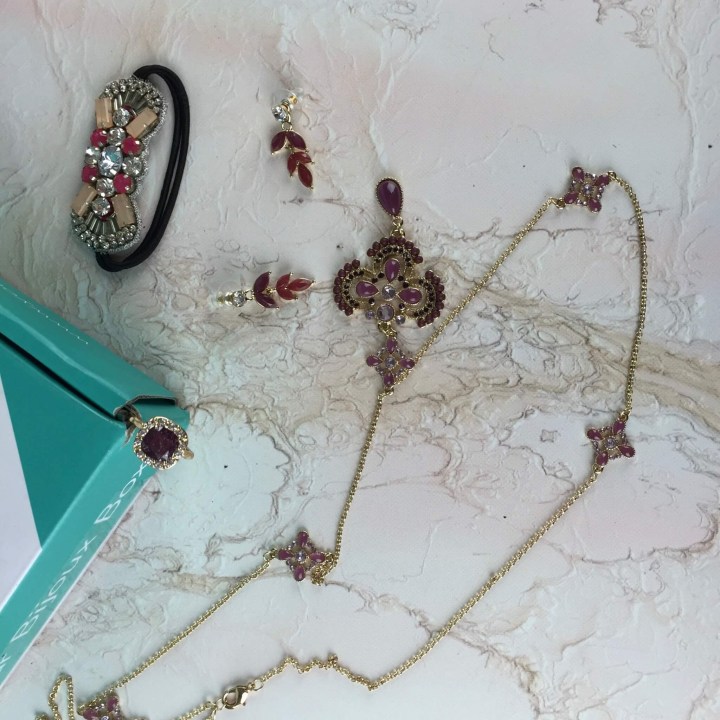 All the jewelry goodies – plus the bonus item – there's now one in every box!
Bonus!
Deepa Gurnani Pony Holder: I totally can't believe there's another Deepa Gurnani bonus item. I love the deep pink and peach! I also love jewelry for your hair – I think adult women forget to accessorize that area.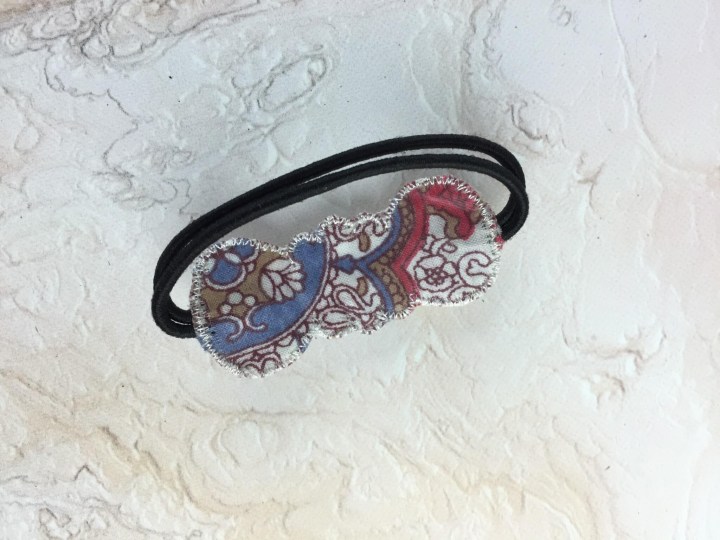 The back is fabric backed and also super pretty!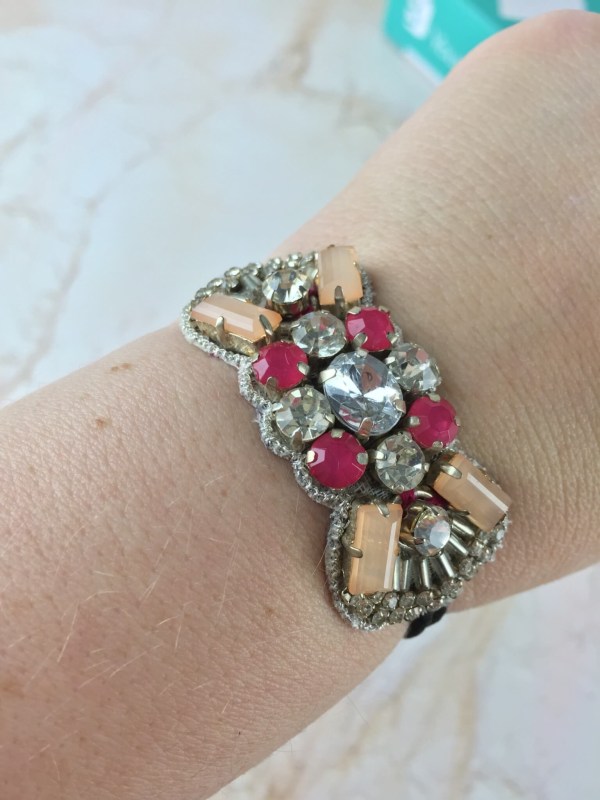 My hair is too short for a ponytail but it doubles as a sparkly cuff!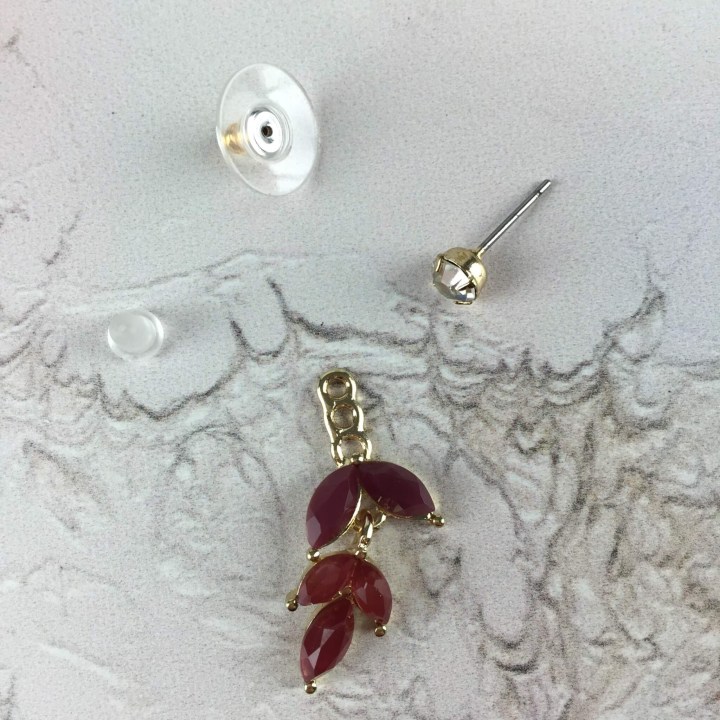 Laurel Jacket Earrings: First things first – these earrings have a stud for the front and an adjustable jacket (there are 3 heights you can place it) for the back. The earring closures are either silicone nubs or the large discs. You pick.  You can also wear the studs by themselves!
The reds on these earrings are two-toned – the top is a purply color, the bottom is a little more true red.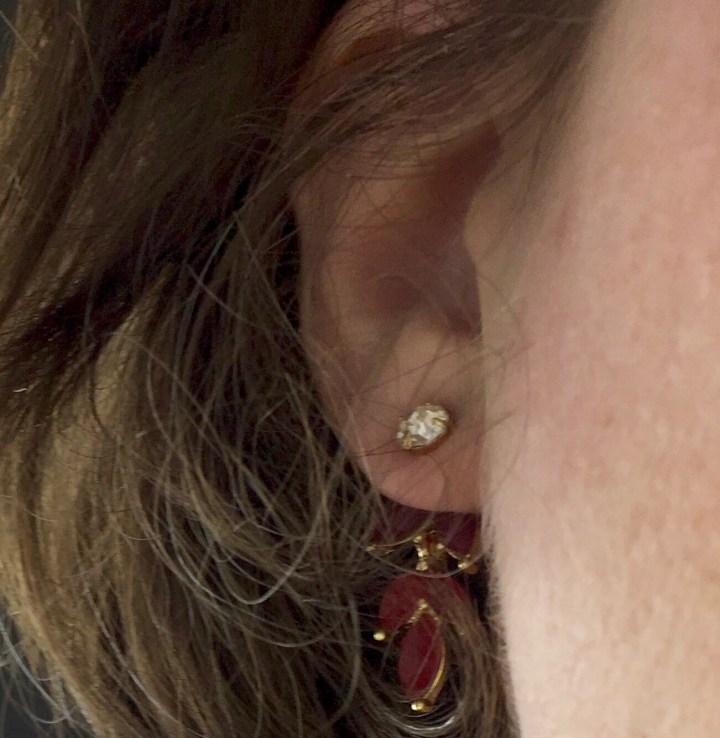 I love these jacket earrings. A little bit unusual but totally classy!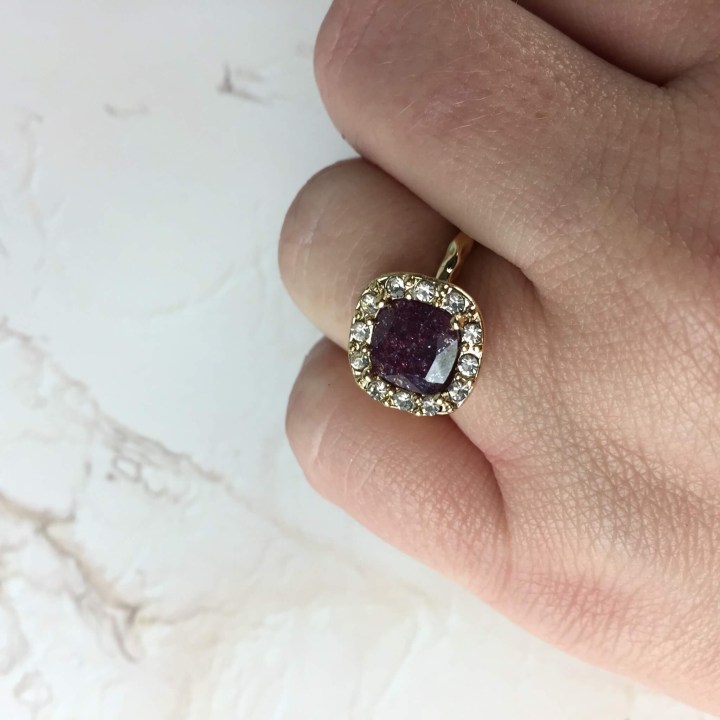 Zoe Cocktail Ring: Squee – a glittery purple ring! The inner gem is crushed crystals, surrounded by more clear crystals.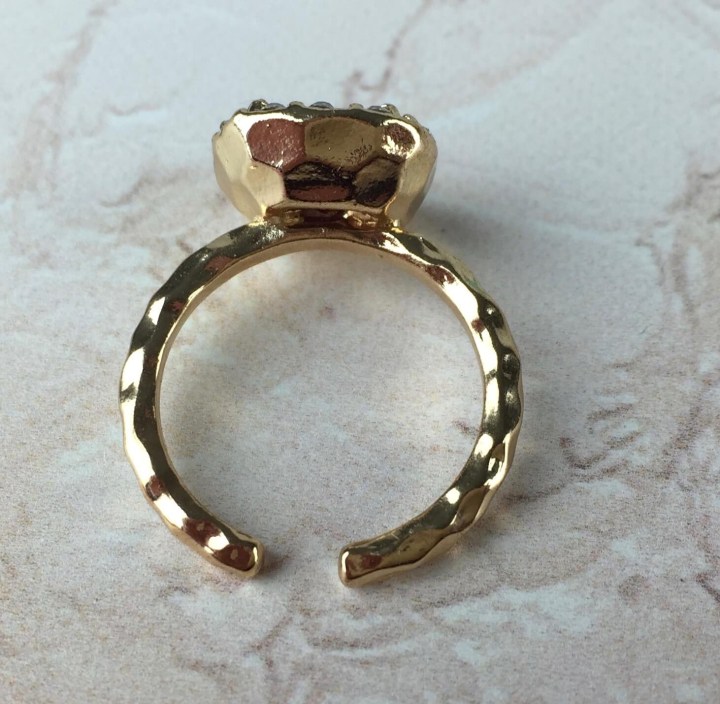 The band is hammered and adjustable. The ring is just lovely and when I pulled it out I told my husband "look honey, you got me an engagement ring!" I don't wear rings often but when I do find one I love, like this one, I pretend it's an engagement ring. This one's a keeper for me!
Zoe Byzantine Pendant: It's not just the name of this pendant, I can't help but think that this necklace is going to just match the Fall Rachel Zoe box perfectly. Your Bijoux Box suggests pairing with an all-black outfit, and that's just about perfect for me, although the colors are versatile.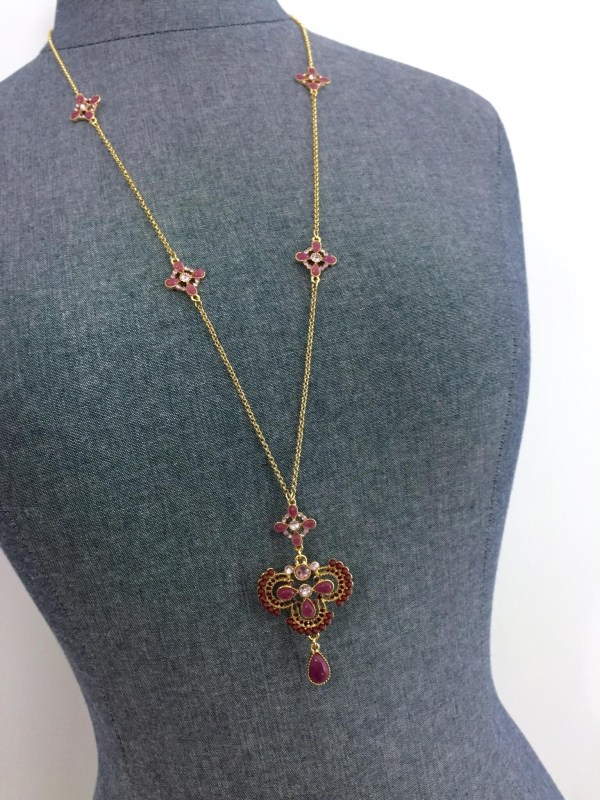 It's nice and long with multiple stations to provide some interest and guide your eye to the main attraction!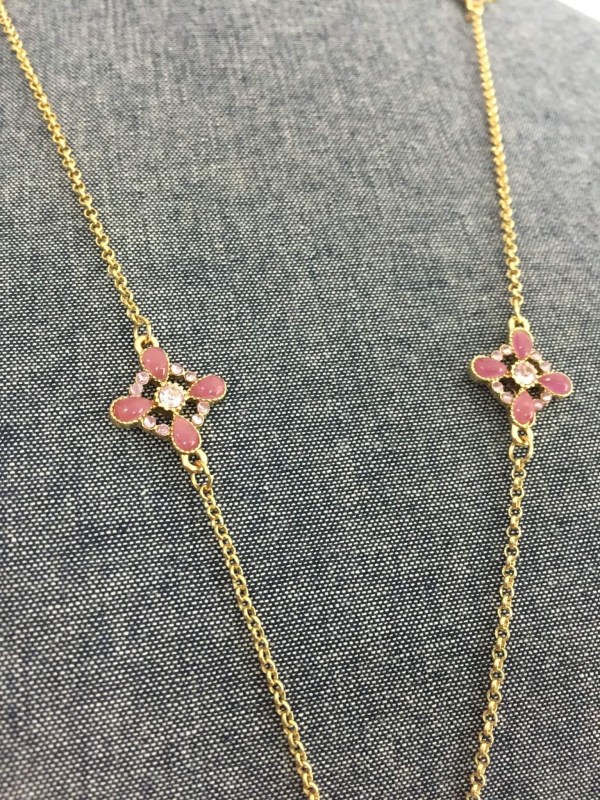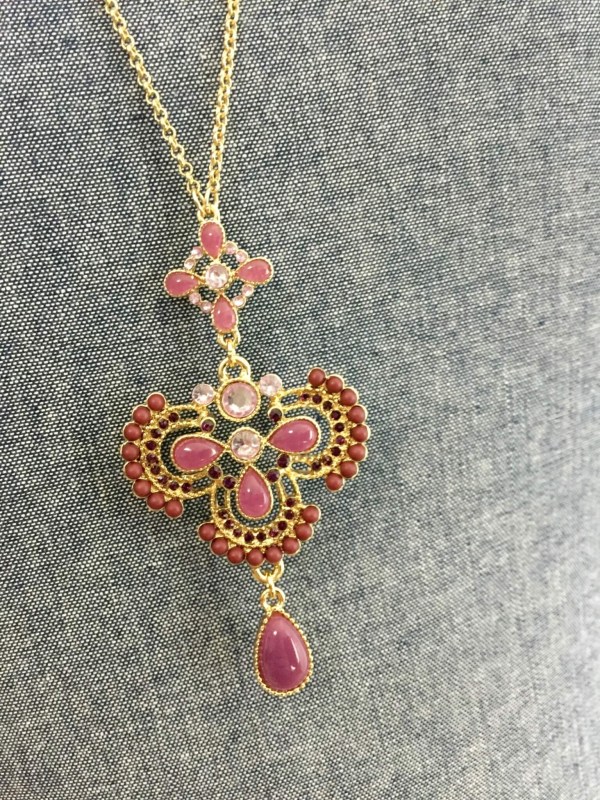 So pretty! This piece is definitely Indian-inspired with a hint of a traditional paisley motif. I love the different shades of reds layered in there.
I have been saying this for months now – Your Bijoux Box has just been nailing every single box with fun, seasonal, wearable jewelry, plus amazing bonus items. I'm really impressed with this subscription and I think any jewelry lover would love this box.
What was your favorite piece in Your Bijoux Box this month?
Visit Your Bijoux Box to subscribe or find out more. Use coupon code WELCOME to get a free bonus item with your first month of Your Bijoux Box.
The Subscription
:
Your Bijoux Box
The Description
: 2-3 pieces worth $70 of on-trend, versatile and wearable jewelry. Included in Your Bijoux Box will be a note with a favorite styling tip.
The Price
: $35 per month