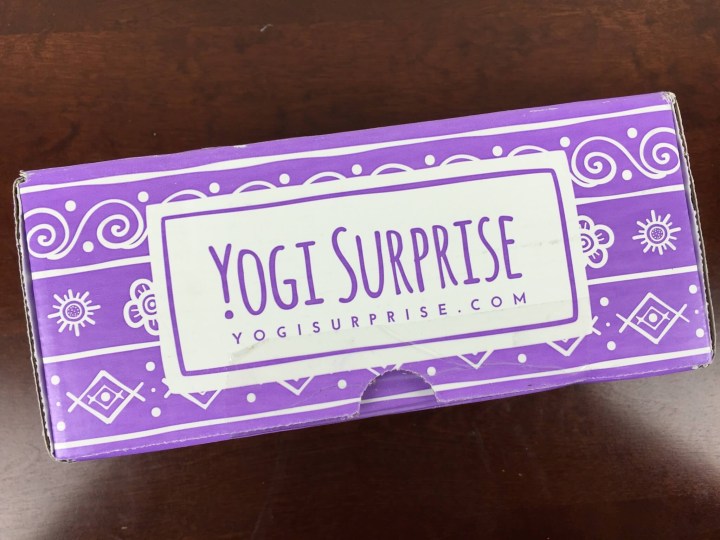 Yogi Surprise is a subscription box for a healthy centered lifestyle. Each monthly box contains 6-8 products picked by experienced yogis to complement your yoga practice and your life!
Love the fun art on the box and the purple!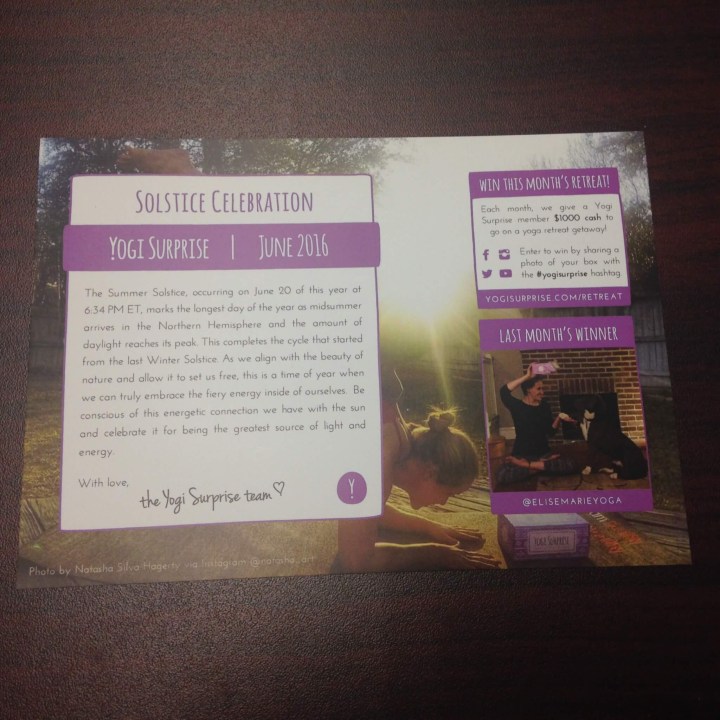 The June 2016 theme is "Solstice Celebration."  This month is focused on celebrating our connection to the sun, the greatest source of light and energy.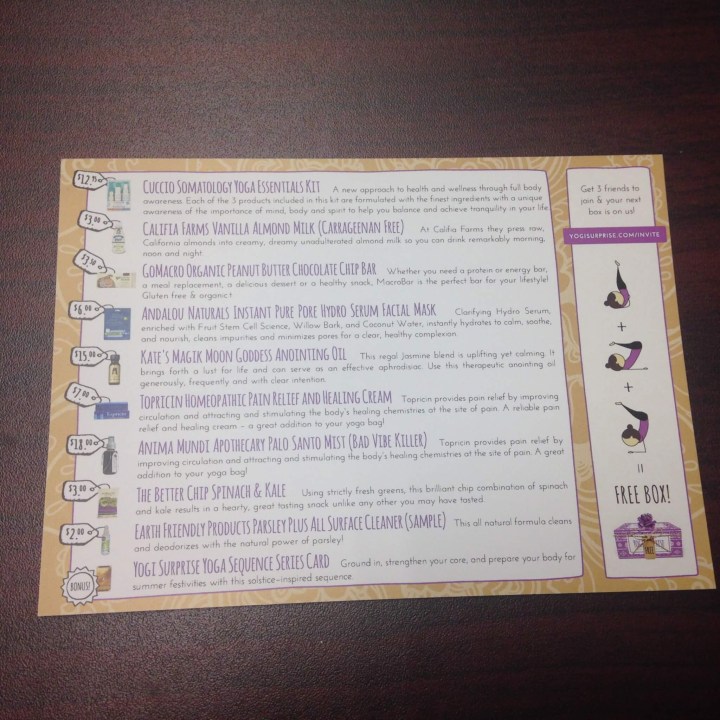 The information card gives details on each item and how they might be used!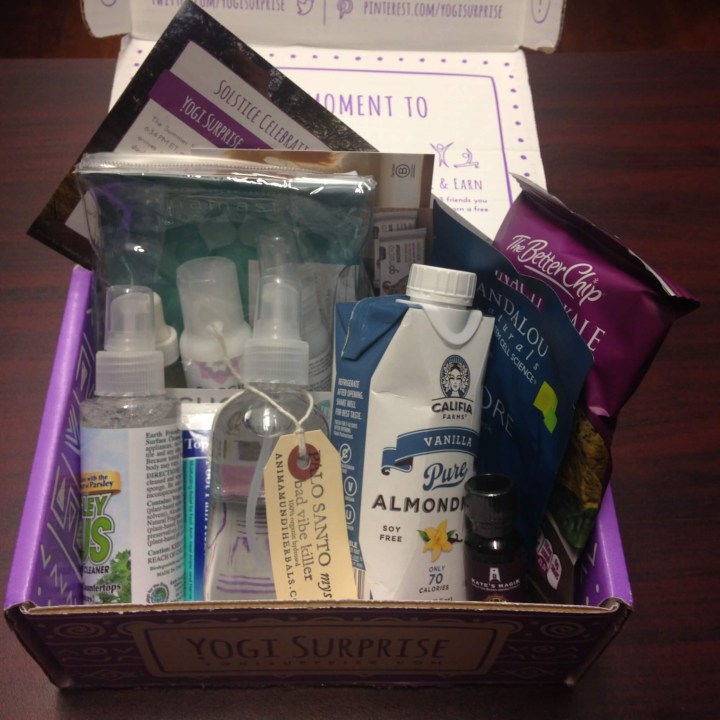 All the items in the June 2016 Yogi Surprise box.
Cuccio Somatology Yoga Essentials Kit ($12.95):  This Try Me Kit is designed to help enhance your daily yoga practice and each product is formulated with the finest ingredients and awareness of the importance of mind, body and spirit wellness.  The kit includes a balancing oil, a balancing lotion and a yoga mat sani spray cleanser.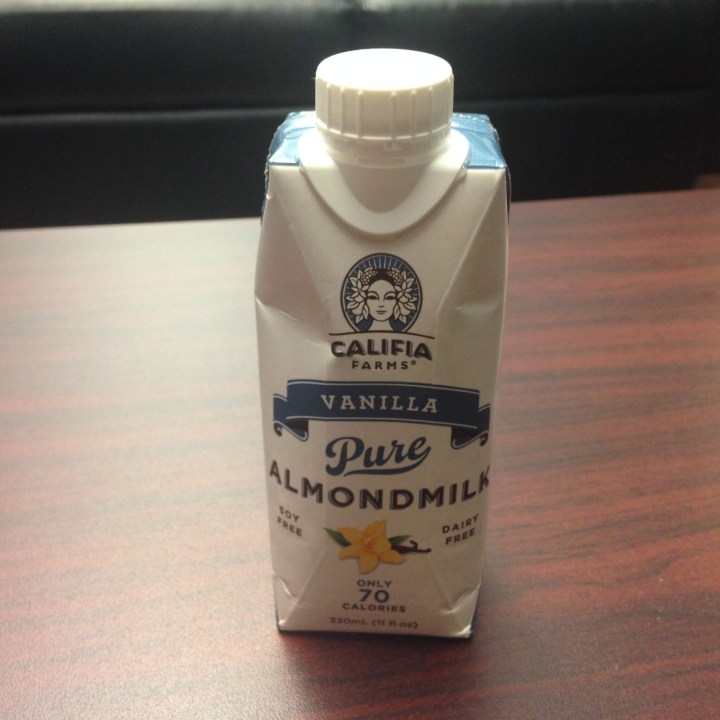 Califa Farms Vanilla Almond Milk (Carrageenan Free) ($3): This pressed raw California almond milk is made from non-genentically engineered almonds.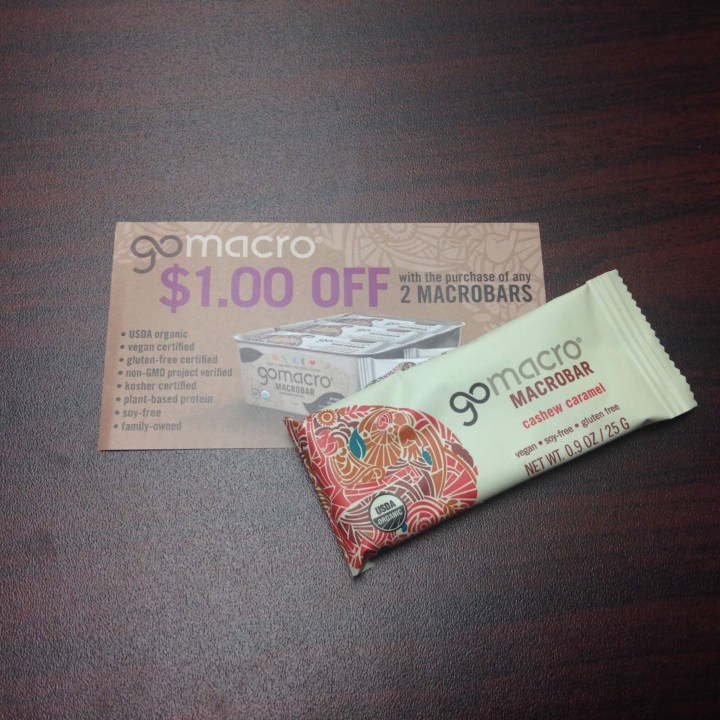 GoMacro Organic Peanut Butter Chocolate Chip Bar ($5):  This USDA Organic, vegan, gluten free, non-GMO  and kisher bar was delicious and it's the perfect snack size!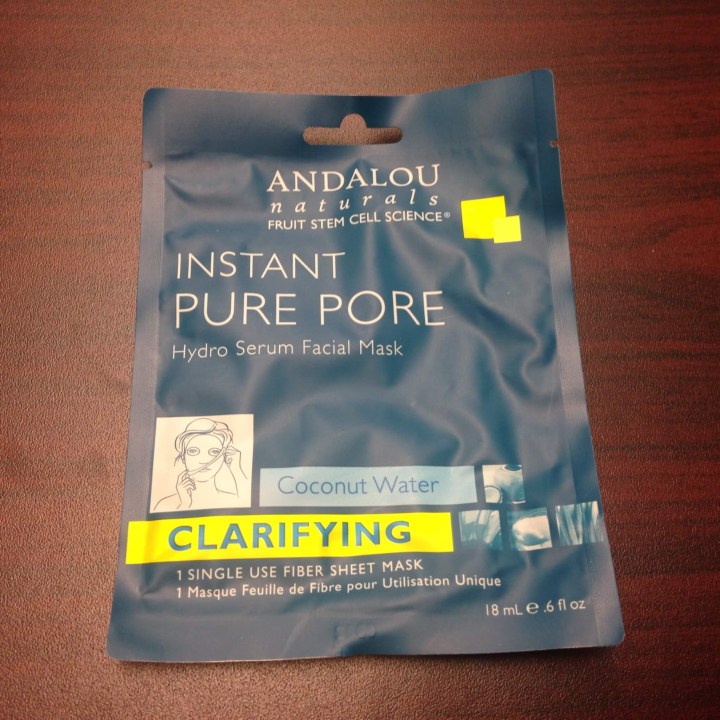 Andalou Naturals Instant Pure Pore Hydro Serum Facial Mask: ($6)   This clarifying Hydro Serum is enriched with Fruit Stem Cell Science, Willow Bark, and Coconut Water to instantly hydrate, calm, soothe, and nourish the skin and to clean impurities and minimize pores for a clear, healthy complexion.  Am looking forward to trying this.
Kate's Magik Moon Goddess Annointing Oil: ($15)  This Jasmine blend is gluten-free, soy-free, vegan and cruelty free and contains no synthetic fragrances.  Jasmine brings forth a lust for life and can serve as an aphrodisiac.  The oil can be used to annoint and evoke the abundance of the full moon or the midsummer joys.  And, it's reiki charged!!!!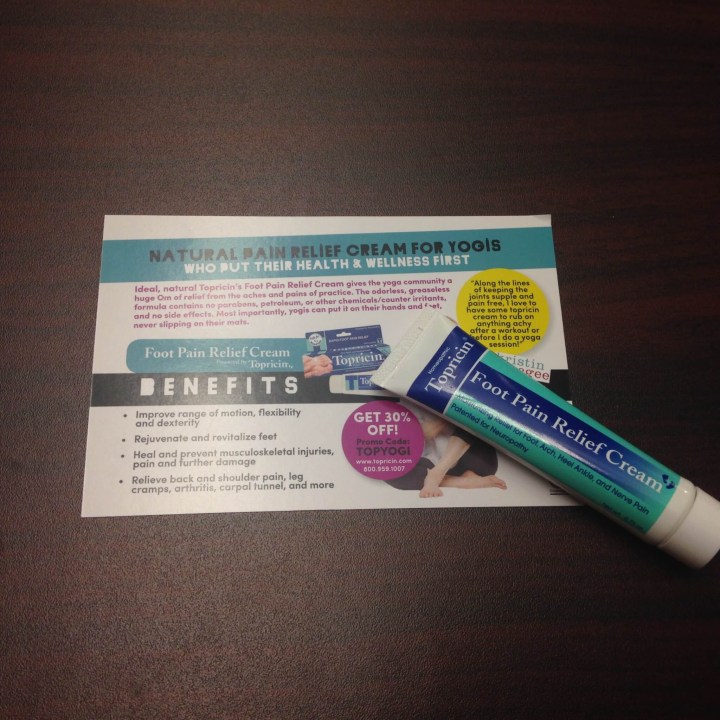 Topricin Homeopathic Pain Relief and Healing Cream ($7) This cream provides pain relief by improving circulation and attracting and stimulating the body's healing chemistries at the site of pain.  It is formulated without parabens, petroleum or other harmful ingredients.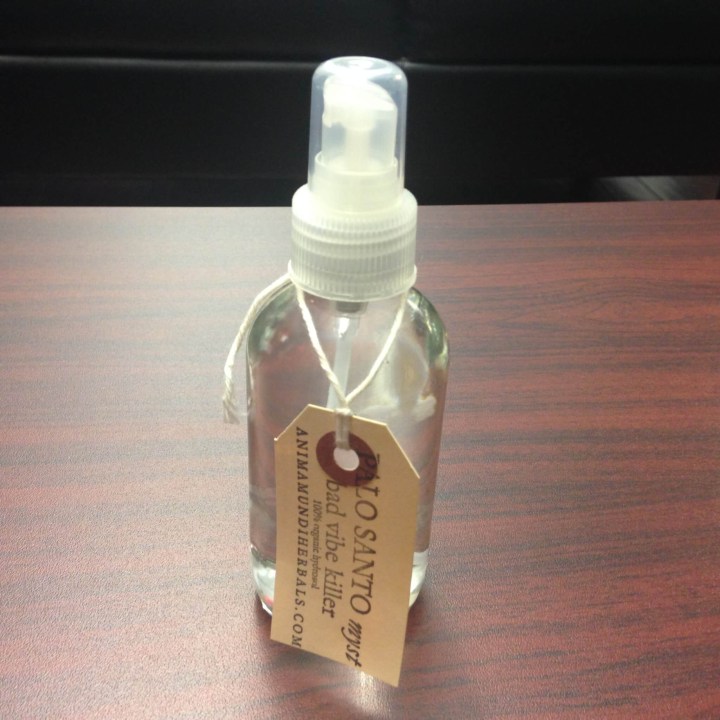 Anima Mundi Apothecary Palo Santo Mist (Bad Vibe Killer):  ($18)  This mist is made with Wildcrafted Palo Santo from Ecuador.  Palo Santo is known as the Tree of Life in many cultures, for its ability to cleanse the soul.  It is also a potent anti-bacterial and anti-microbial, relieving sickness and potential microbes.  It is also a natural air purifier.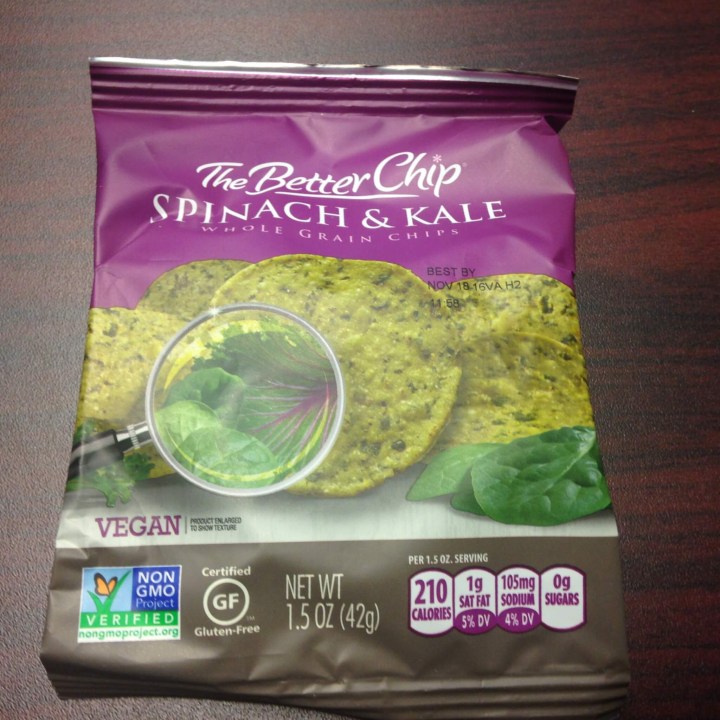 The Better Chip Spinach & Kale: ($3) This vegan, non GMO and gluten-free chip is made with farm fresh diced spinach and kale.  They were pretty tasty.
Earth Friendly Products Parsley Plus All Surface Cleaner (Sample): ($2)  This all natural formula cleans and deodorizes and smells of parsley!  It can be used on countertops and appliances. love it.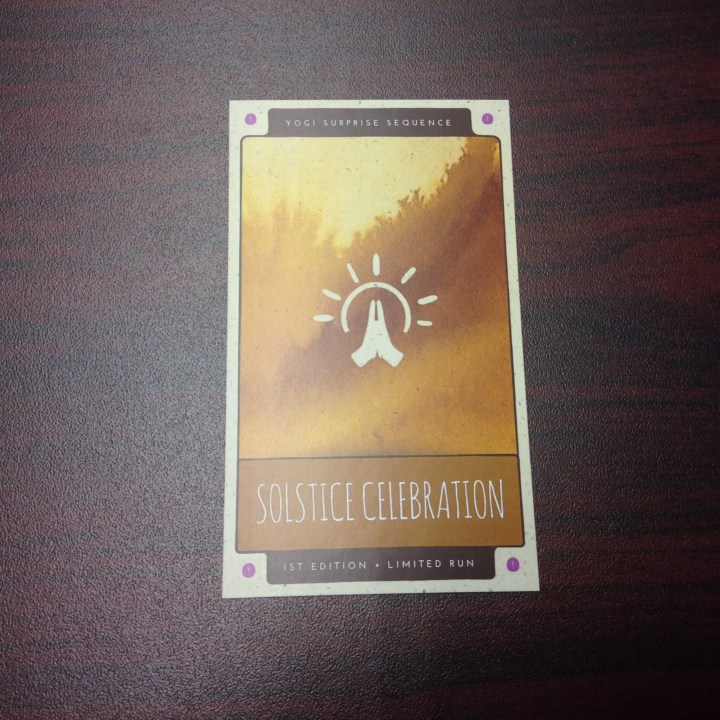 Yogi Surprise Sequence Card:  This solstice inspired sequence is meant to help strengthen your core
I love the items in this box even though some are less related to the solstice.  But the choices are good ones.  The value for this month's box is $70.45.
Are you a Yogi Surprise subscriber? What did you think of the box?
Visit Yogi Surprise to subscribe or find out more! Take 15% off your membership for life! Use coupon code  HELLOYOGI.
The Subscription
:
Yogi Surprise
The Description
: Receive a box full of Yoga inspired goodies. Yogi Surprise is the perfect complement to your healthy lifestyle. Each box is packed with love and positive intention, e, ranging from handcrafted yoga accessories to decadent superfood treats.
The Price
: $44.95 per month