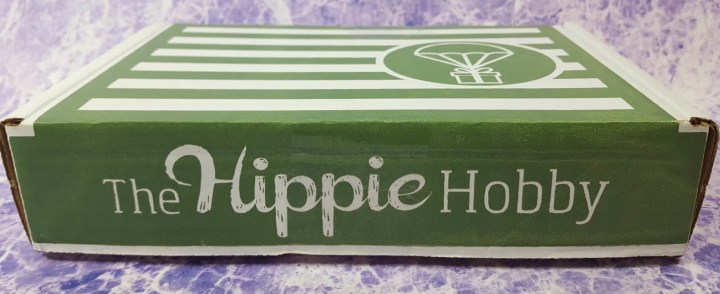 The Hippie Hobby is a bi-monthly craft subscription box. In every box you'll receive a complete crafting kit, which incorporates recycled, upcycled, or natural elements (the "Hippie" part!). Every box also includes a surprise DIY craft project with an upcycled, recycled or natural twist!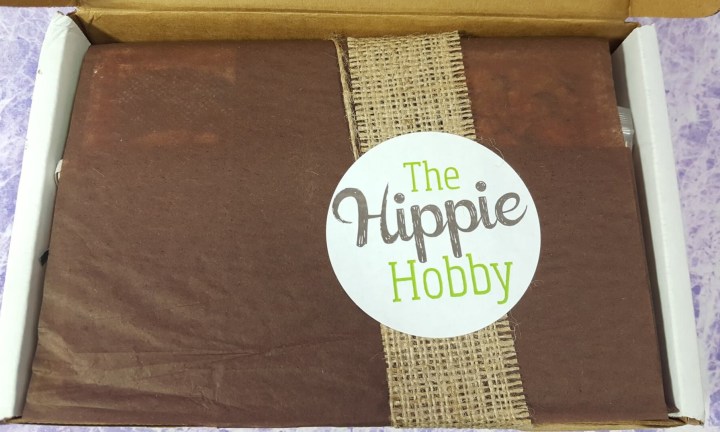 The first look in my box and I noticed they used a different colored tissue but they kept the burlap wrap. I love the wrap and have been using them in my other crafting.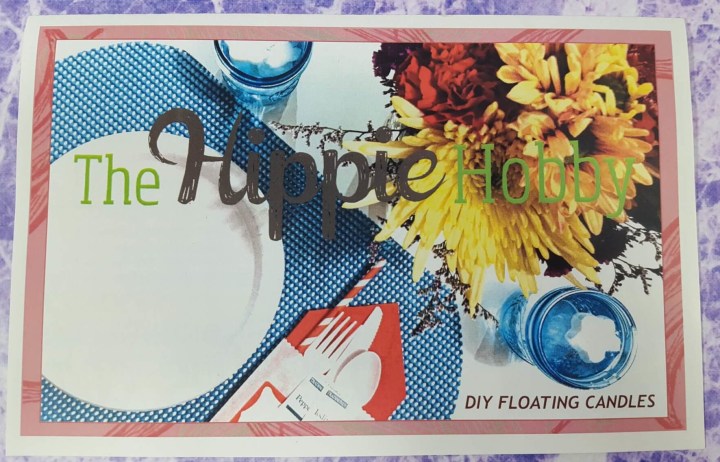 The information sheet is a folded paper and the front has a great picture of the products included.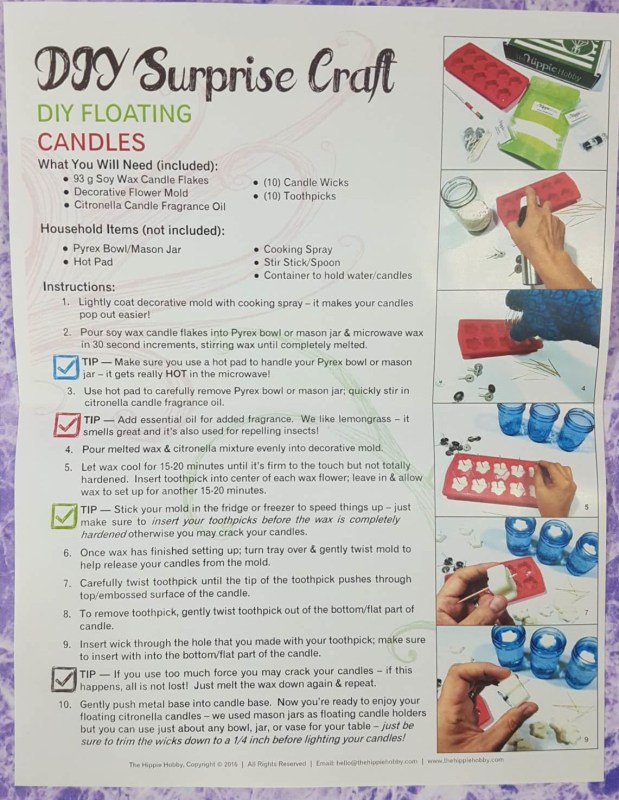 The craft for this box are floating candles!  The information card provided the instructions for the craft and was full color with complete instructions. The printing on this is high quality.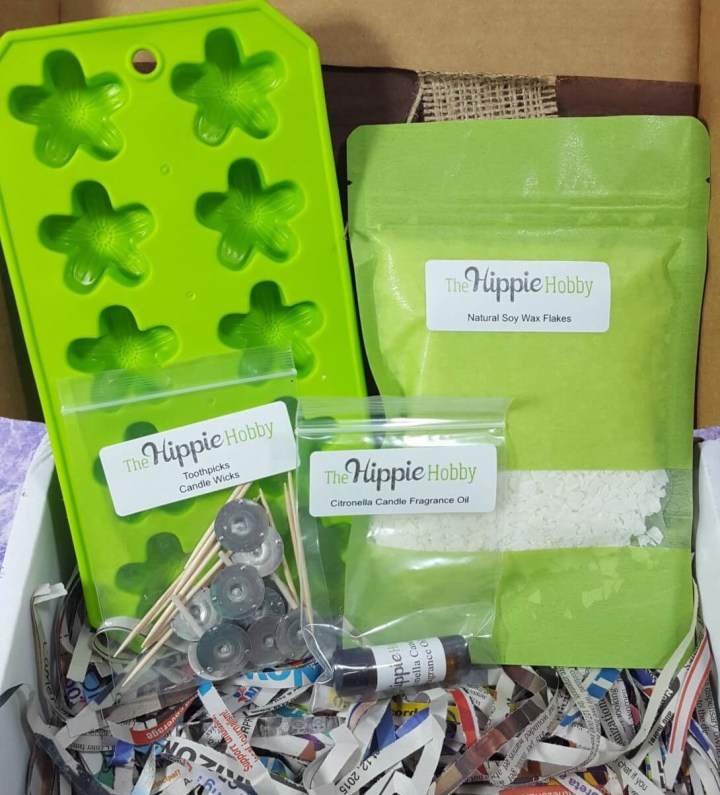 All of the supplies for the candles. I love how they use shredded up paper as the squiggles in the boxes.  It makes me really happy just seeing that.

After melting the wax in the microwave you just have to pour it into the mold and wait.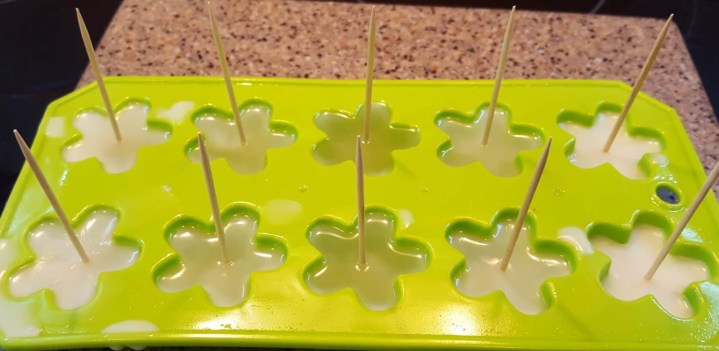 After about 15min we were told to put a toothpick in the mold and then let it keep cooling.  I left mine sitting on the counter for the afternoon and then when I came back to it everything was cooled down.
Here are the candles that I popped out of the mold.  Once out I pulled out the toothpicks and inserted the wicks.  The candles are really pretty and simple.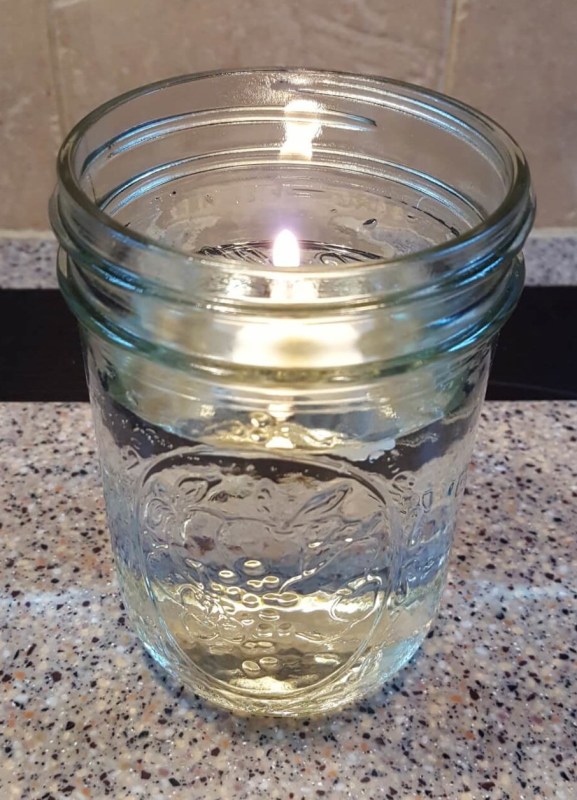 Hippie Hobby suggested floating them in a mason jar and I just so happened to have one sitting on my counter.  I kept planning to put it away but that hadn't happened so it was the perfect time to give it a try out.
A couple other views to give you an idea of what it looks like. I only had a clear mason jar but these would be great with a couple colored ones sitting on a table for an outside picnic. The citronella will help keep the mosquitoes away and the jar and light will be great ambiance.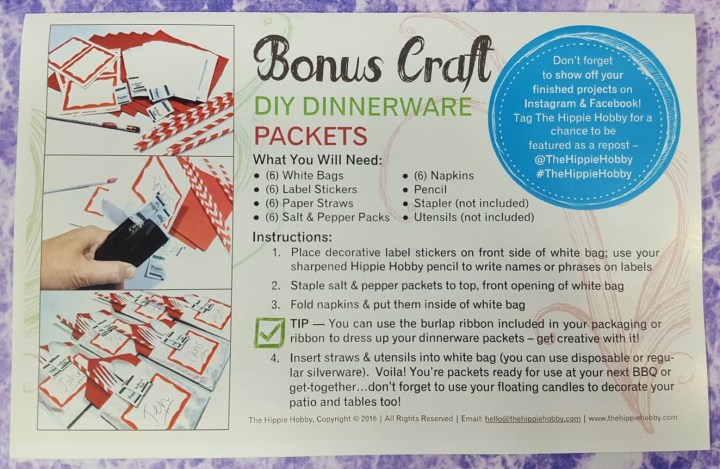 The extra craft this month are dinnerware packets.  These would be really cute to add to your table when you are using your candles.  I'm going to keep mine and let my boys use them one night before we have company over for dinner.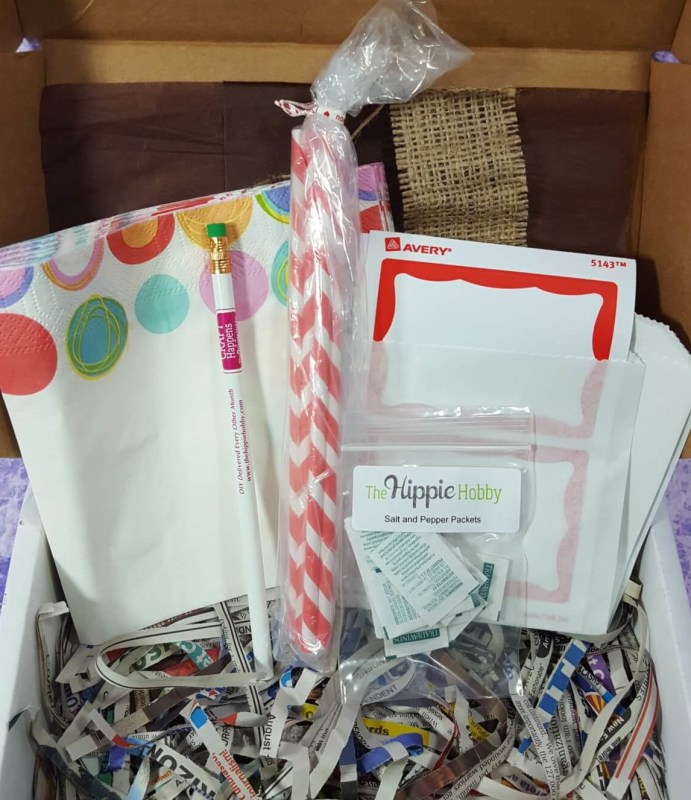 Look at the really great paper straws.  They are bright and red and will look great with the red labels.  I do wish that they had included a napkin that more matched that color scheme. While I like the napkins they don't really scream to me that they go with a red straw.  I'm sure my boys won't care but just the thought I had.
I loved the craft this time. It was simple, easy, fun and very useful. I can see myself actually making more of these and getting some colored jars to use them in. I think it will be beautiful on a late summer or fall evening sitting out on the patio watching the fireflies and the kids play.  Oh my goodness now that is about all I want to do and that time of year can't get here fast enough.
Visit The Hippie Hobby to subscribe or find out more! You can save $7 on your first box with coupon code HELLO!
The Subscription
:
The Hippie Hobby
The Description
: When you sign up for The Hippie Hobby, every-other-month, you will receive a "hip" kit full of everything you need for your very own DIY crafting experience. We strive to incorporate recycled, upcycled, and natural elements in each kit. Get Hippie and get your Craft On!
The Price
: $23.95 every other month