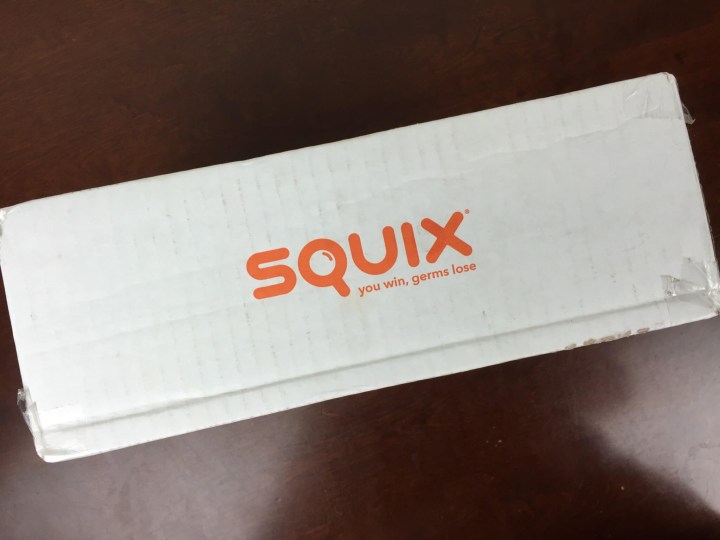 Squix QBox is a new monthly subscription box designed to send germs packing and help you discover new and innovative germ-fighting products. Every month get 3 full-sized sanitizing items!  You can add on any extra items you want, paying a la carte.  You usually get some cool freebies thrown in, too!
Squix is normally $14.98+$4.95 shipping, but you can get your first month free with coupon code HelloFreeBox.  You pay only the $4.95 shipping.
Everything is bundled in bubble packaging.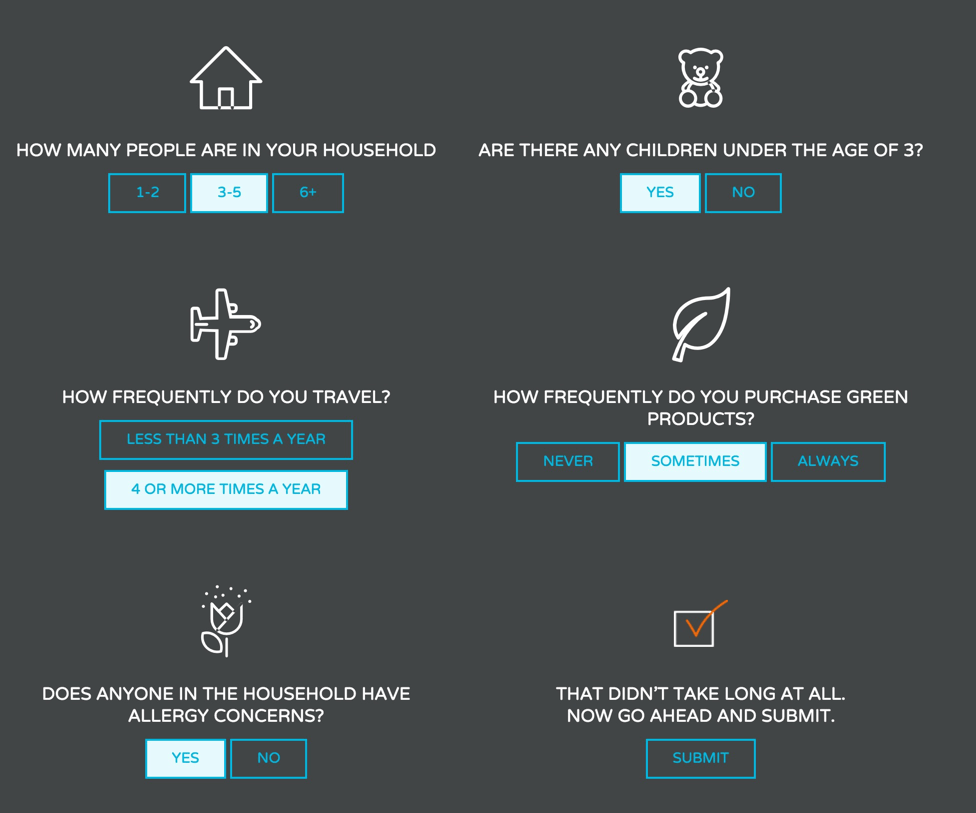 When you sign up you take a super-short quiz to help match you with products best suited to your needs.
They'll suggest a box, but you can swap or add in extras, choosing from 125+ full-sized anti-germ products for your home, family, and electronics. You can pause or cancel any time, and add extra items onto your box for free shipping.
Here's a peek at the store!  You can browse by item category and filter for the products eligible to be swapped into your subscription box — I love how they let you choose your scents and colors, too.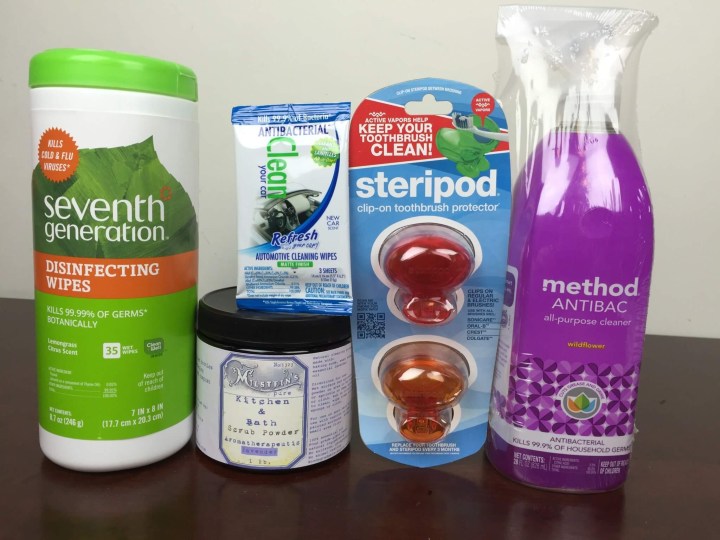 Here's everything in the box! There were 2 freebies this month!
Free! These came as bonuses with the subscription!
Refresh Your Car Antibacterial Cleaner Wipe ($0.32) I can guarantee you with 3 small kids this will definitely come in handy (tucking it into our puke-mergency section…).
Seventh Generation Disinfecting Multi-Surface Wipes Lemongrass Citrus ($3.99) I'm thrilled to see this too – a lot of natural products aren't disinfecting. These use thymol (derived from thyme oil) to kill germs. This is a handy addition to my anti-germ arsenal!
Steripod Toothbrush Protector ($5.99) This was a featured brand this month and appeared in all subscriber's boxes. Love them because they fit on basically any toothbrush. Since my kids often stick their toothbrushes in the drawer, these have really come in handy, and will be even more handy in back to school (i.e., GERM) season!
Method Antibacterial All Purpose Cleaner ($5.49) Another antibacterial product for the win! I chose the wildflower scent this time and I love that it fights GERMS and CLEANS at the very same time. I'm in love with this one and will totally get it again.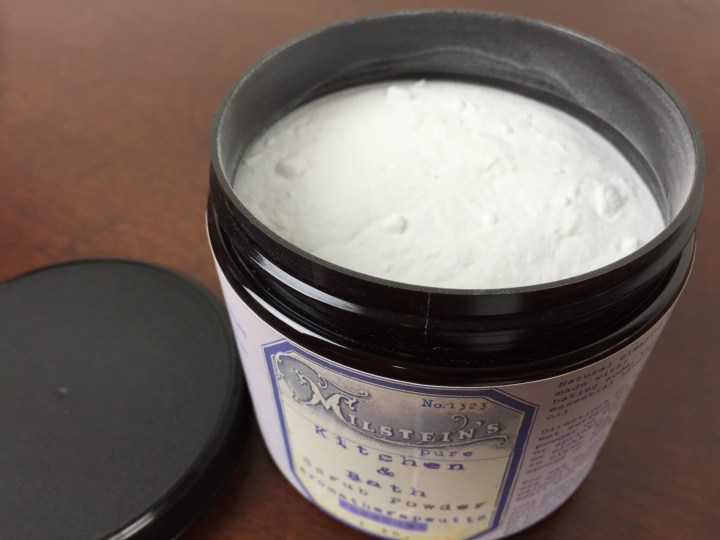 Milstein's Lavender Kitchen & Bath Scrub Cleaner Powder  ($6.99) A blend of baking soda and essential oil, it has a great lavender scent. Because lavender deters bugs this is a great product to use where you might have a wee bit of a bug problem. I think I'll use it for cleaning my stinky garbage can.
Part of mom life is finding (and using!) cleaning and disinfecting products that work for your family. Squix is a great box to help discover what's right for yours. The total value of the box was about $23.  You can customize your box so values will depend on your choices, but we were happy with it even when it just matches the total monthly subscription price because of the cool new (and effective) cleaning products we find.  The convenience is a huge value factor as well, as it saves us a ton of time that we'd have to spend shopping and researching potential purchases.
Get your first Squix box free when you use code HelloFreeBox. Just pay $4.95 shipping.
Visit Squix to subscribe or find out more!
The Subscription
:
Squix
The Description
: Send germs packing and discover new and innovative germ-fighting products. Every month get 3 full-sized sanitizing items! Squix will suggest a box but you can choose from 125+ anti-germ products for your home, family, and electronics!
The Price
: $19.93 per month