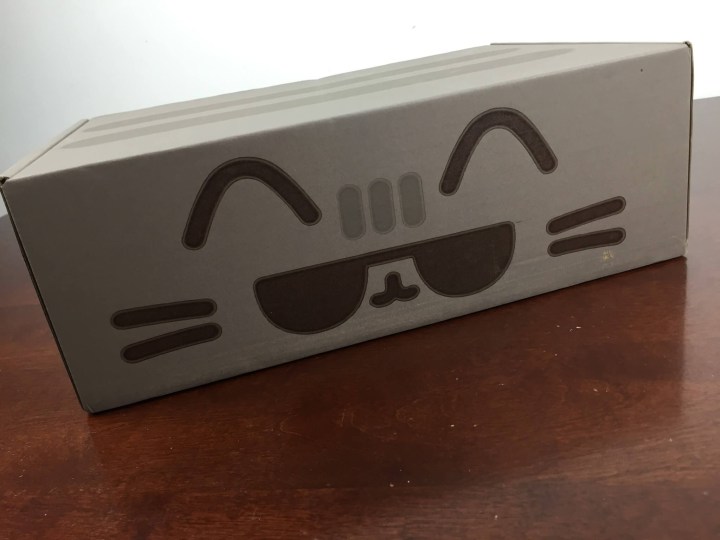 Pusheen Box is a quarterly subscription box with everything Pusheen Cat! Boxes hold a variety of Pusheen items with at least $100 in value, including exclusive products, pre-release items, and more. I am an AVID Pusheen sticker user on Facebook and just can't resist Pusheen's happiness in my life.

Is Pusheen Pusheen without a tail? Fortunately the box has one.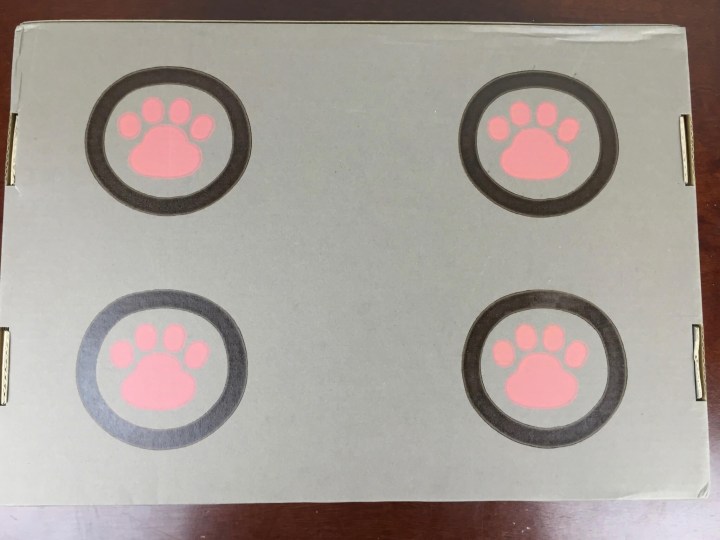 The outer box is Pusheen as Box! I think it's so cute with her pink little paws.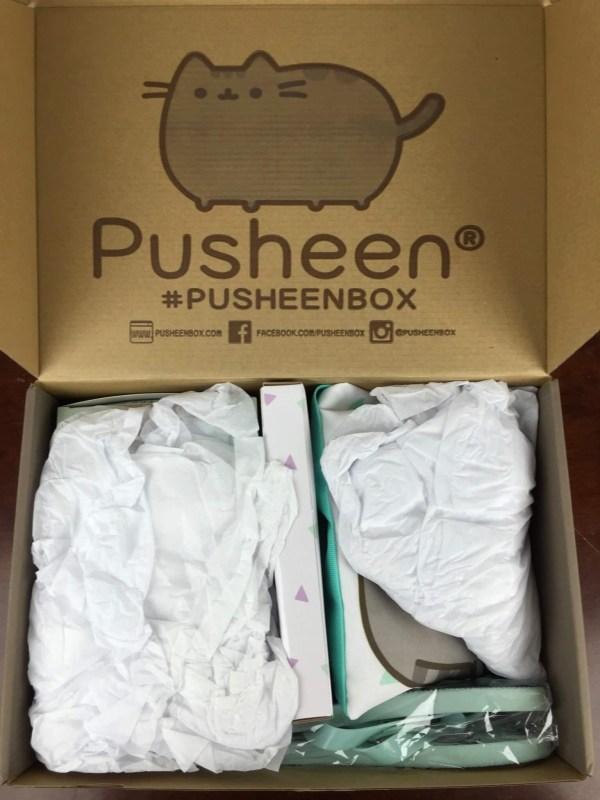 You know you see Pusheen in your head bouncing up and down.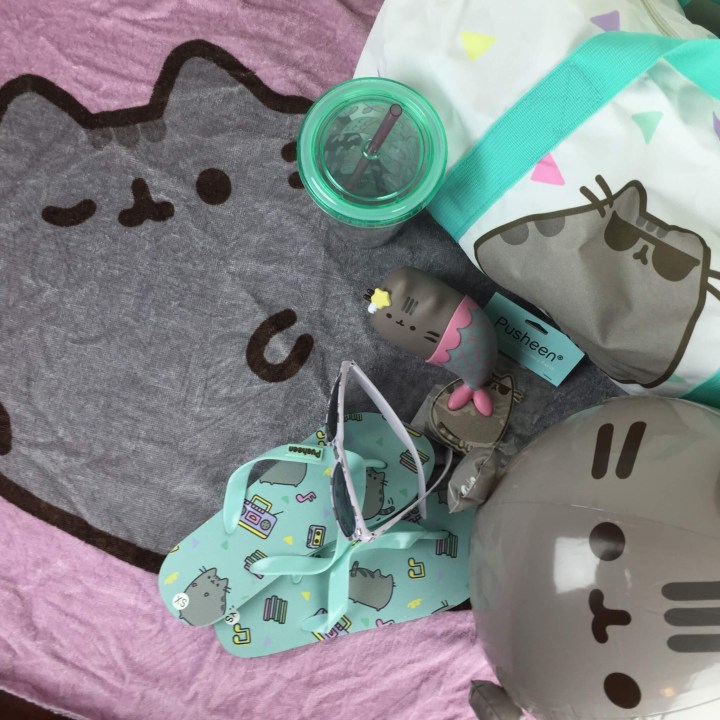 The Summer 2016 Pusheen Box! Pusheen embodifies kawaiiness. And chill. This box was all about chilling with Pusheen this summer.
The info card explains what each item is and what it can be used for. Even though they're all self-explanatory it's great to  have the cute info card.
Pusheen Iron-On Patch: An adorable patch with Pusheen wearing her shades. Summer essentials!
Pusheen Shaped Ice Cube Tray: An ice cube tray was included so you can chill with Pusheen all the time!
I have some cubes in the freezer but haven't had a chance to take a photo – here's how they turn out!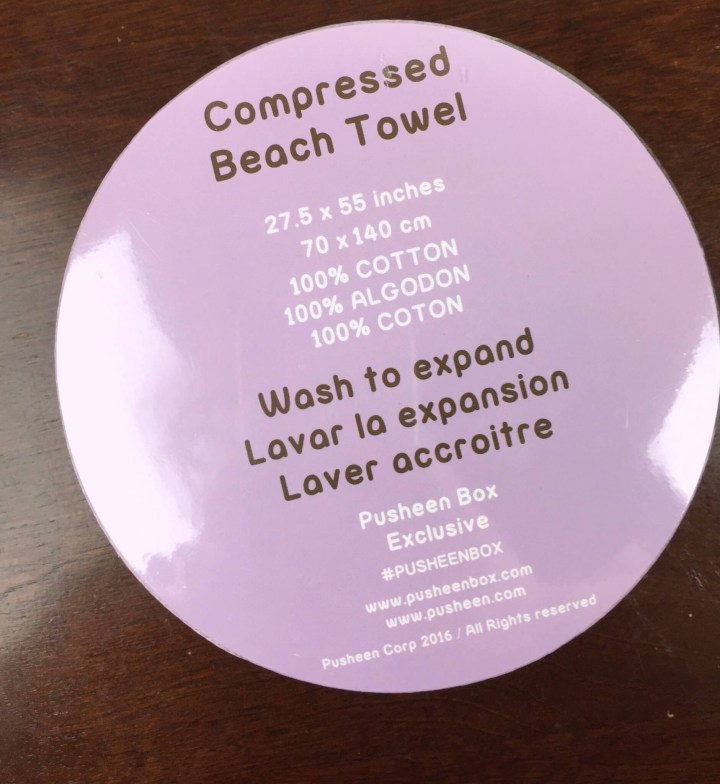 Pusheen Beach Towel: The beach towel came compressed as a disc. It was a little odd, but it said wash to expand!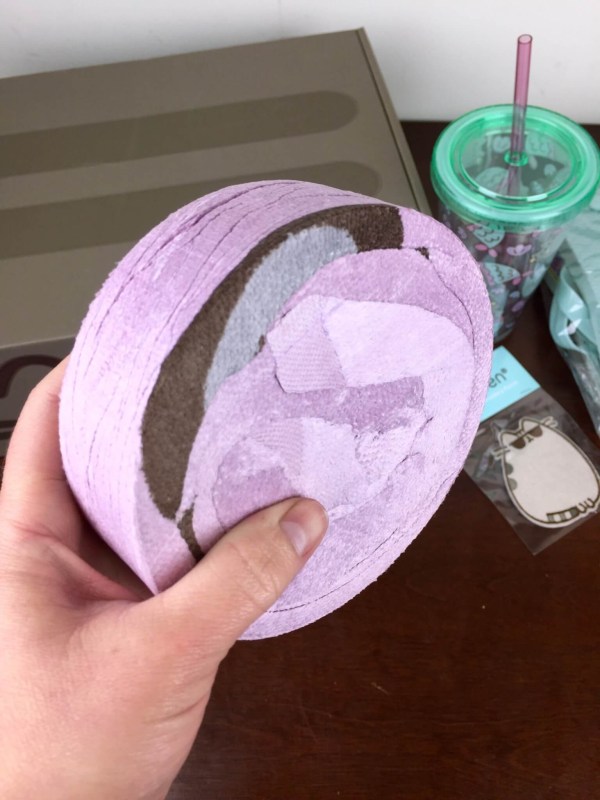 Here is the disc of Pusheen-towel-goodness.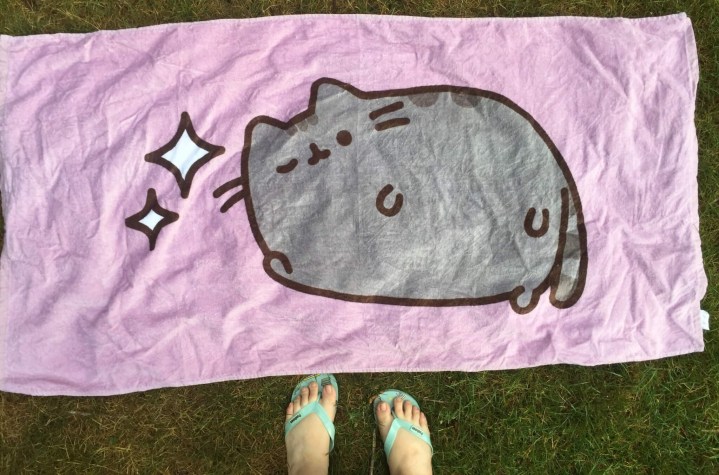 And here it is all washed! I'm going to be honest, I am not really sure what Pusheen is doing here. Winking and reaching for the stars? It's a standard size beach towel and somewhat thin, but just what you need! I love the color!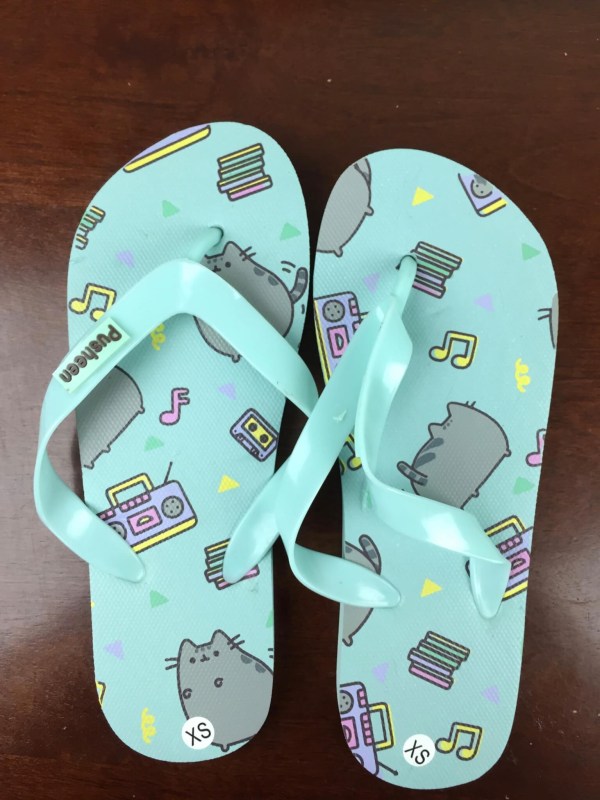 Pusheen Flip Flops: You can see me wearing these in the photo above! They have a cute music, boombox, and books design that is the same as on the sunglasses. If you are young enough not to know, those unknown things are cassette tapes. Pusheen is #oldschool.
Pusheen Sunglasses: I was super excited to get this fun design – and even better, they have UV400 protection. Very many sunglasses in subscriptions do not include a sticker noting anything about their sun protection, so I was impressed and happy.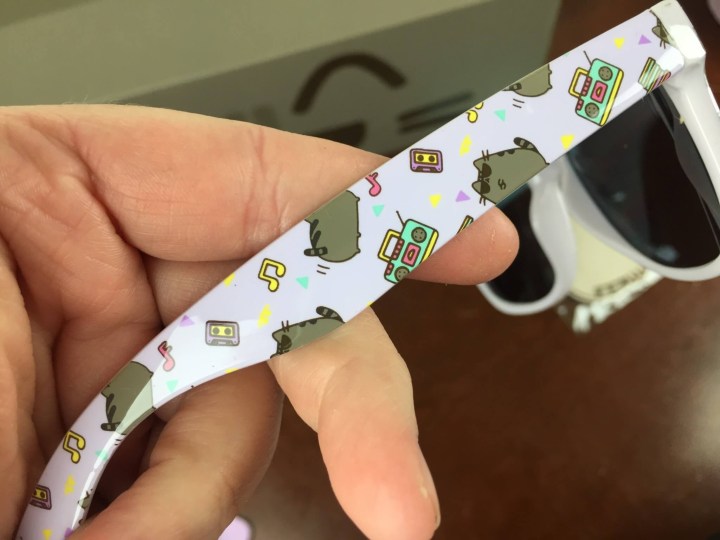 Look at Pusheen's tail go! She's rocking out.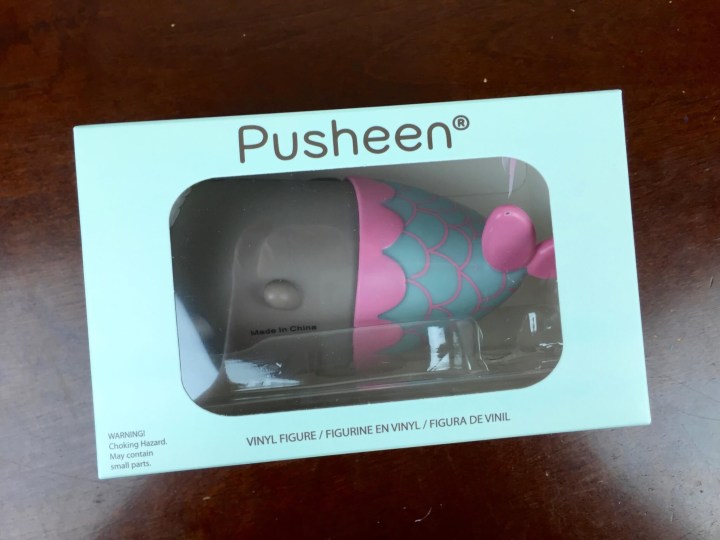 Mermaid Pusheen Vinyl Figure: This is how my vinyl figure arrived – sort of off-kilter!
The box is cool too. Are Pusheen lovers box collectors? I hope not. I hope you put Pusheen on your desk where she belongs, gazing at you all day, reminding you to eat nachos.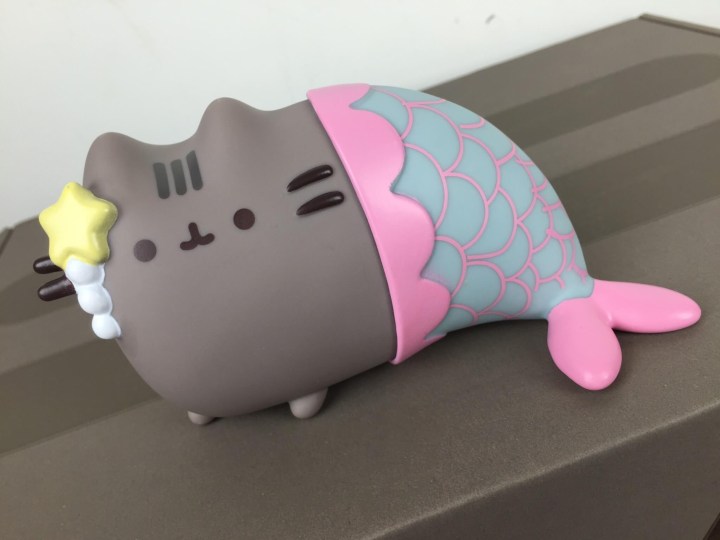 I love the cute star and pearls in her fur. Mermaid Pusheen is delightful!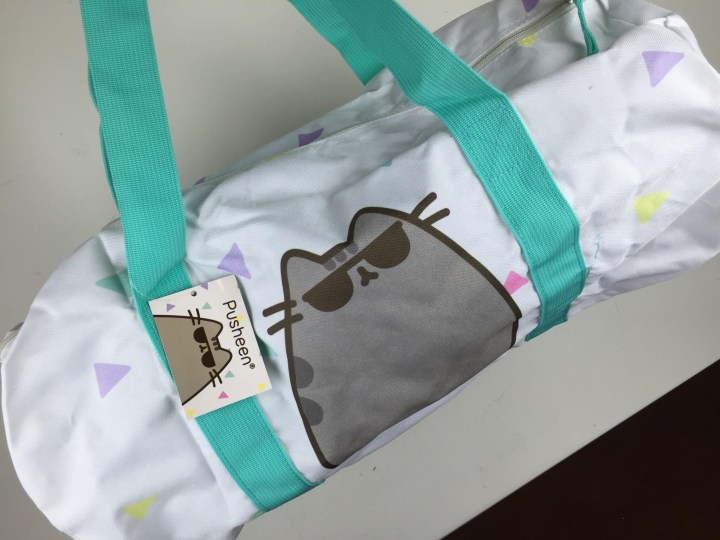 Pusheen Weekend Bag: More evidence that Pusheen is old-school – the delightful 80s throwback triangle pattern and old-style gymbag combo!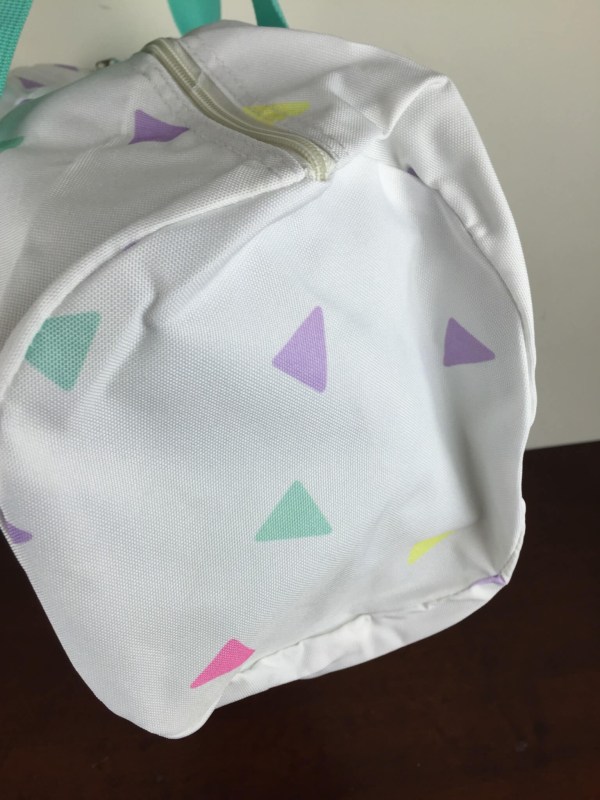 Love it! I was really hoping for a beach bag in the Summer box. They nailed it!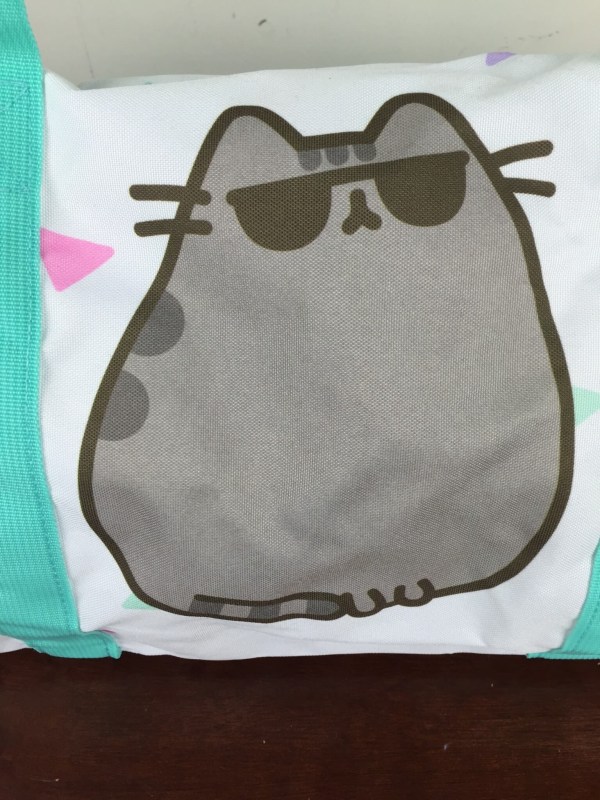 A better look at the Pusheen on the front.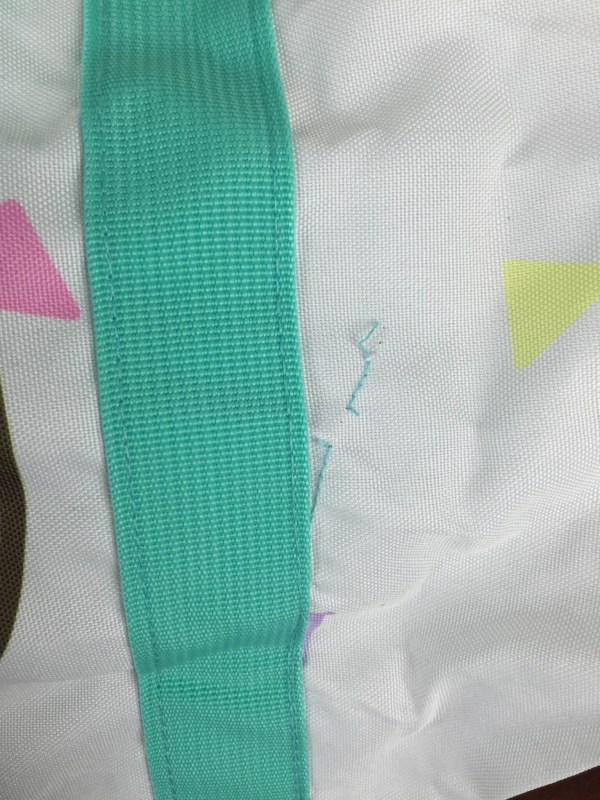 My bag did have a stitching error, it's the only issue I have ever had with this subscription. I should be able to remove the thread – I am hoping the holes will disappear.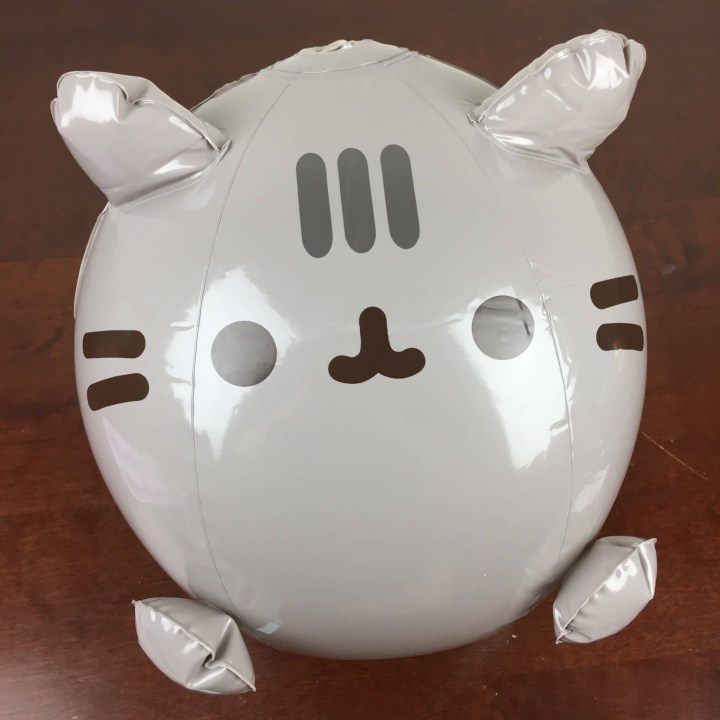 Pusheen Beach Ball: To round out the fun!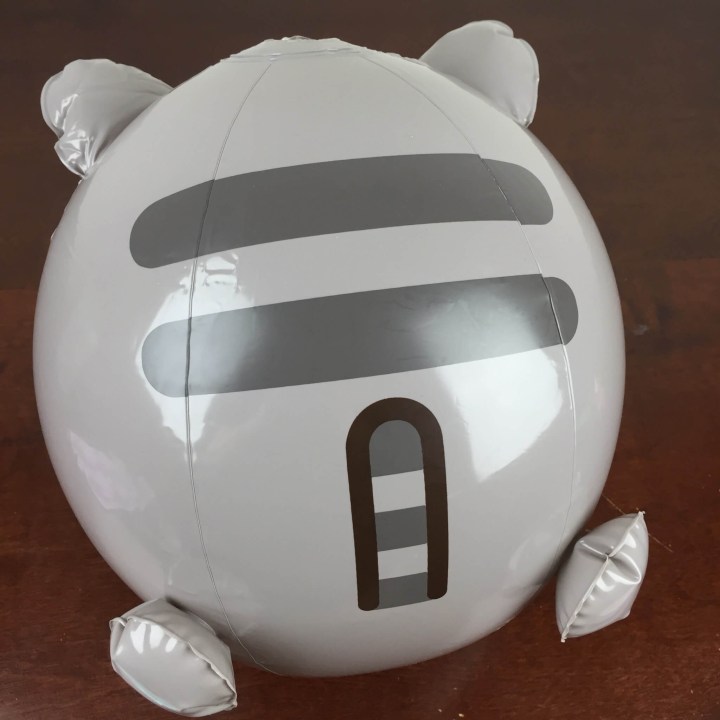 It is necessary that the Pusheen have a tail of some sort!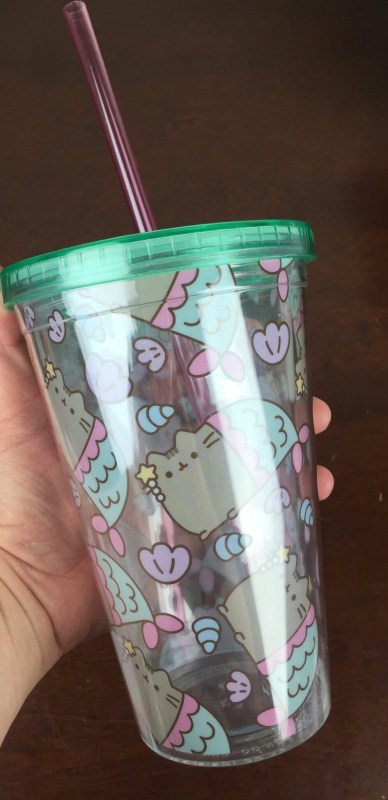 Mermaid Pusheen Travel Cup: The tail can be a mer-tail! This is a fantastic item and I will use it to death!
Another great big box of cuteness, and I love everything! It is definitely a cuteness overload and well worth the cost to me, with 6 big items plus the beach ball and patch!
What did you think of the Pusheen Box for Summer?
Visit Pusheen Box to subscribe or find out more!
The Subscription
:
Pusheen Box
The Description
: Every Pusheen Box will have a curated assortment of mystery items with a total retail value of over $100! Most of the goodies inside are totally exclusive to the box and can't be found anywhere else. The boxes may also include rare first edition items before they are released in stores! The types of items that could be inside include clothing, accessories, electronics, toys, stationery and more!
The Price
: $49.95 per quarter