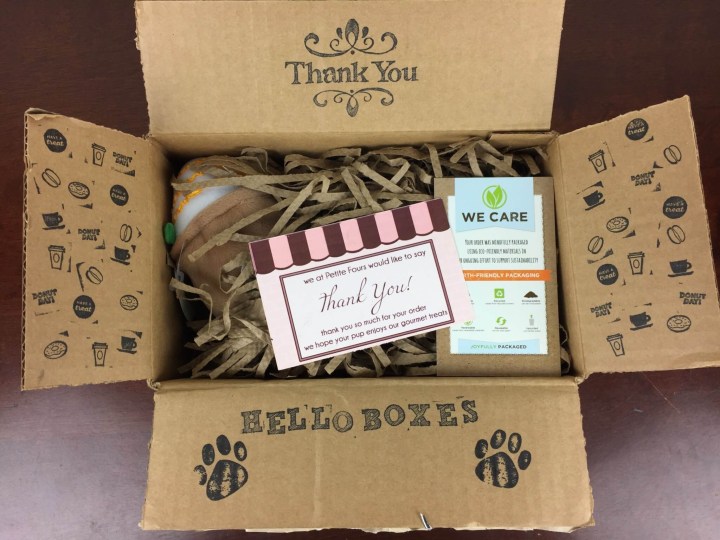 Petite Fours Treats is a monthly subscription box for dog owners who want to indulge their pets with gourmet treats. Petite Fours brings only healthy and nutritious dog treats from suppliers throughout the country right to your door. The subscription cost $27 per month.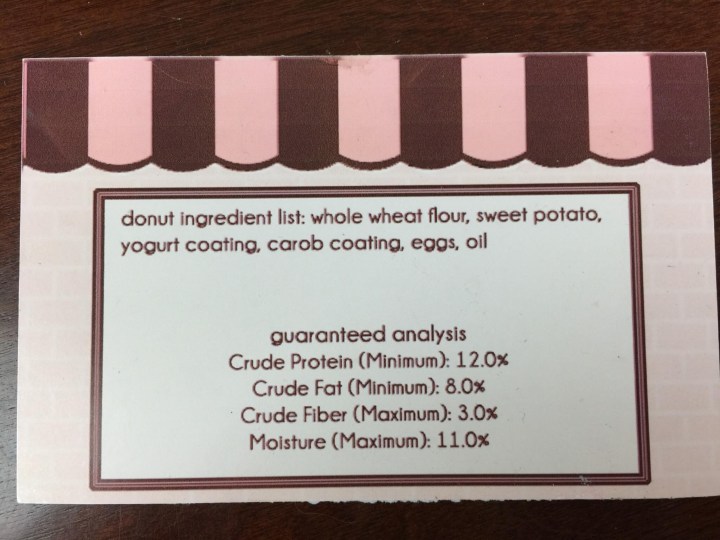 I love that Petite Fours Treats only use boxes and packaging that are made from eco-friendly materials.  They include cards with the ingredients and nutritional content, so you can judged how much to give your dog.
Here are the treats in this month's box!  Unlike the past 2 months this box had a greater variety of items.  This batch had a super-adorable coffee shop treats theme!
Donuts! Lindy fancies herself a human and was pretty delighted with these! They're long gone but as long as she could smell them she absolutely begged for them. They were pretty hefty treats for a dog her size but she self-moderates her food intake and skipped some kibble on those days.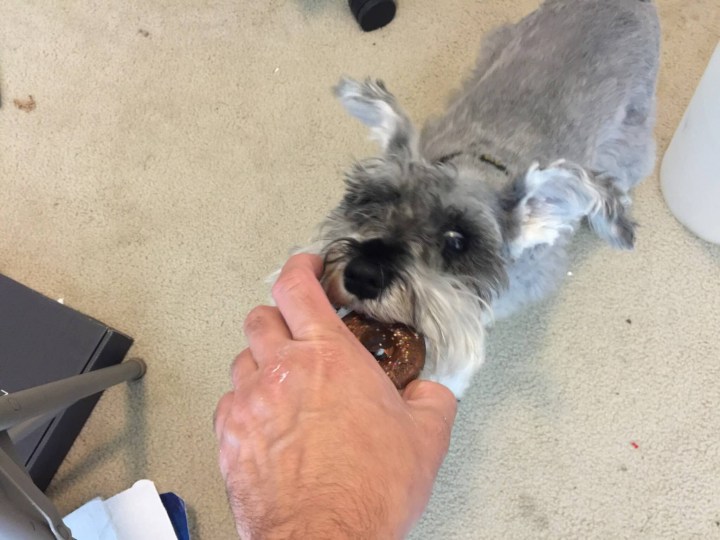 Lindy immediately grabs a bite!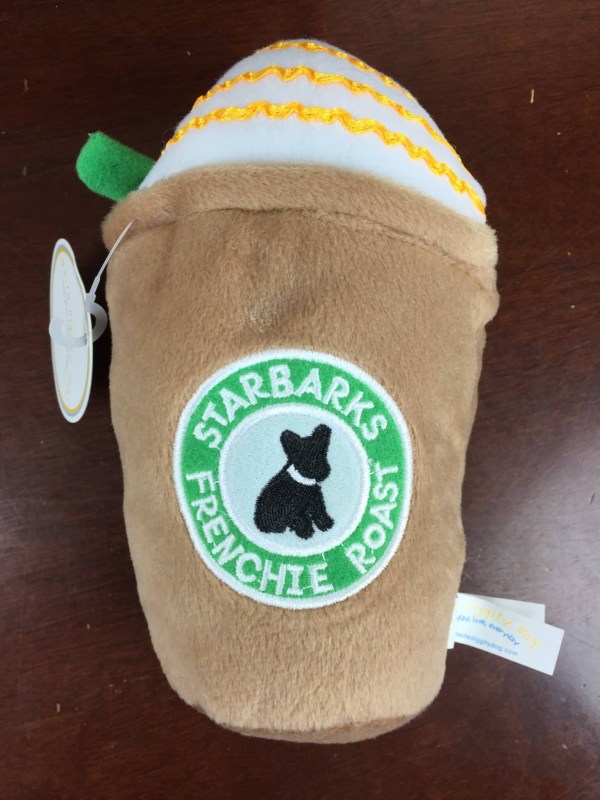 Starbarks Frenchie Roast Plushie: Cute and funny – our daughter thinks this is hilarious!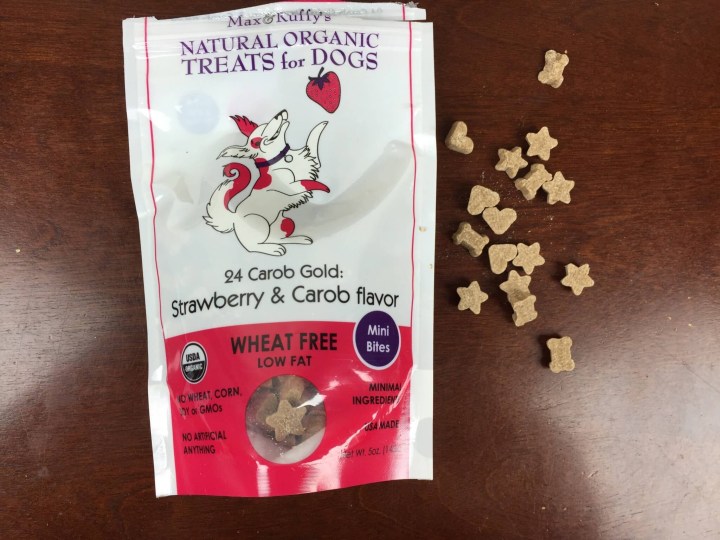 Max & Kuffy's Natural Organic Treats for Dogs: Lindy begged for these too! They are tiny and perfect as any anytime treat for her. She must have loved the strawberry carob flavor!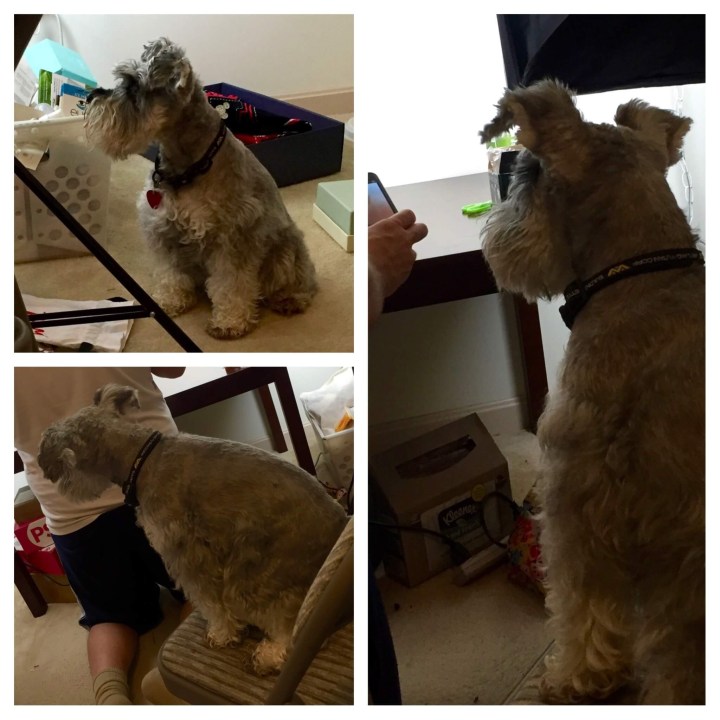 This is really funny – as soon as Tom opened this box she was upstairs checking it out.  WHAT IS IT DADDY? GIVE IT TO MEEEE! Look at those inquisitive little ears!
If you really want to spoil your dog, this is a super cute way to do it!  Plus Petite Fours clearly knows what dogs like because Lindy has been in love with all the snacks we've received from this box!
Visit Petite Fours Treats to subscribe or find out more!
The Subscription
:
Petite Fours Treats
The Description
: We want the best for the four-legged members of our family – especially when it comes to what they eat. At Petite Fours, we believe in wholesome nutrition and safe ingredients. We've partnered with bakeries and suppliers throughout the country, hand-picking treats that meet our standards of simple, healthy ingredients.Each box is packed with a combination of gourmet treats (think cupcakes and cannolis) and the occasional toy or training treat bag.
The Price
: $27.00 per month