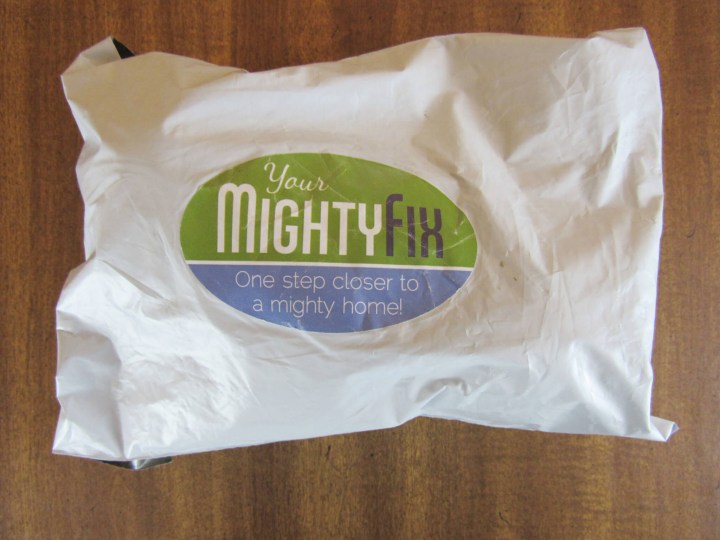 Mighty Fix is a subscription box from Mighty Nest. Every month their curators handpick a singular solution that helps you live more mindfully. You can add on items to have them ship free, which is a nice benefit.
I like the concept of Mighty Fix. It is a simple and painless way to make small changes in your life.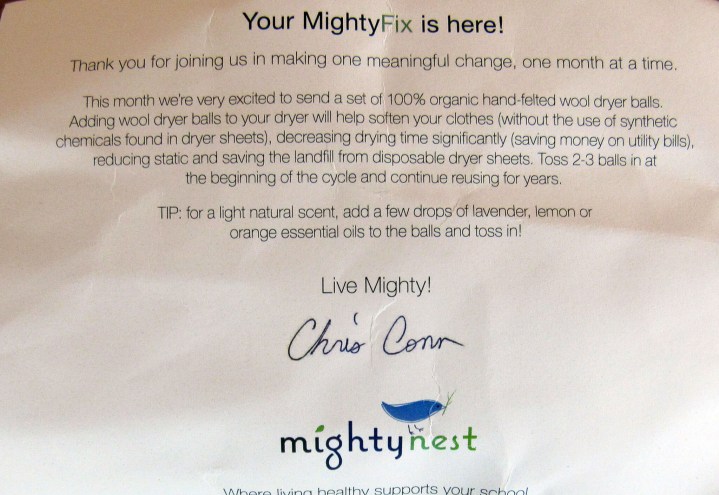 The subscription comes with an information card with the details on the monthly item. My letter is beaten up from its travels through the USPS system.
Great recipes! There are a DIY laundry detergent and stain remover recipes from Cassie Johnston of the blog Back to Her Roots.
I was hoping that I would be receiving dryer balls! Dryer balls (appx $14.95) are wool felt balls that tumble softly while drying your clothes. They also cut down on your dryer time which means a lower electric bill which means more money for subscription boxes!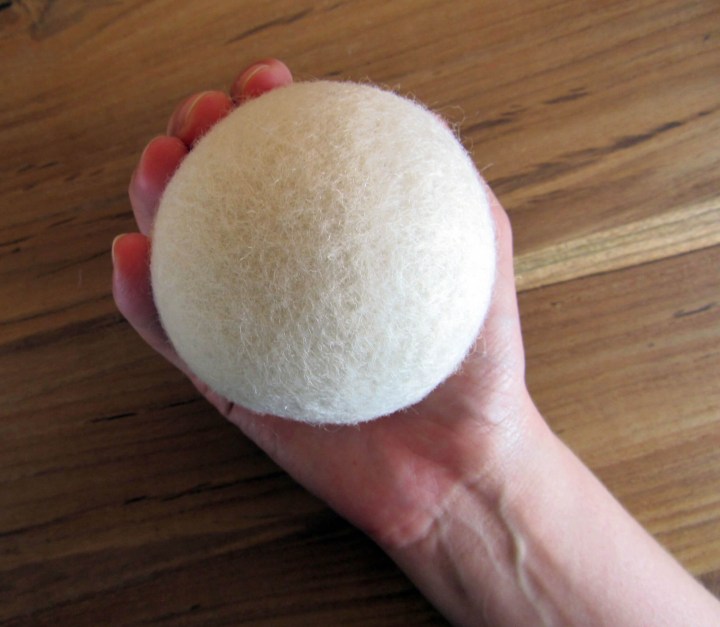 They softens clothes. Miss the softener smell? Add a couple of drops of your favorite essential oil to the ball for a subtle scent.
I am very happy with the July Mighty Fix Box. The three dryer balls will be put to good use. The value this month was appx $14.99- more than the price of the subscription. Mighty Fix is a simple way to help your family live a more natural lifestyle one item at a time.
What did you think of this month's Mighty Fix item? Get one month free with an annual subscription (save $10)! Get 3 months free with an annual subscription (save $33)! Just use the coupon code FIXAYEAR to subscribe! Or try your first box for $3 with code HELLOSUB3!
Visit Mighty Fix to subscribe or find out more!
The Subscription
:
Mighty Fix
The Description
: Discover one amazing product every month that helps your family live healthier. Every product guaranteed to be valued more than $10! Every month, 15% of the $10 payment will end up in your school's pocket.
The Price
: $10.00 per month