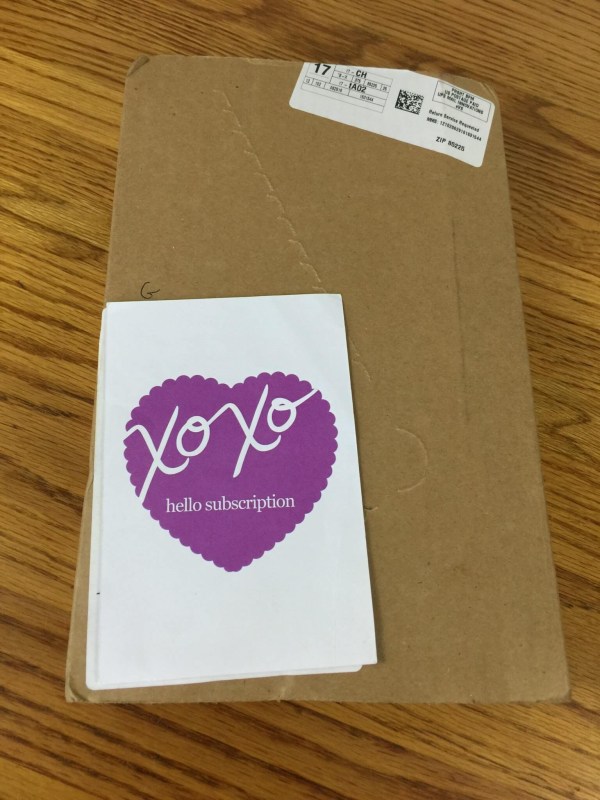 GiftLit is a subscription box service that brings you the best and most-sought books every quarter – and their subscriptions are perfect for gifting. GiftLit has tons of subscriptions available with books from multiple genre & interests, which make it perfect for book lovers of all ages.
GiftLit offers several subscription options – this is the Fierce Reads collection, which features the best new YA books and includes some pretty awesome swag!  Prices start at a 3 month subscription for $59.95.
Want the hottest and best Young Adult Books delivered each month to your door? Then you're going to love this collection. These books are just published hardcovers and the very best of the Young Adult Genre. They are Bold; they are Fiery; they are Fierce. But wait! There's more. Included with this subscription box are some amazing collectibles, perfect for the avid book lover. Shipped with your gift card you'll get a stockpile of treasures including signed book plates, posters, lip gloss and more! But the treasures in our stash are limited, so order soon for the best selection. And as with all GiftLit subscriptions, you can substitute any book in the collection for another title.
Be sure to check out
my previous GiftLit Reviews
to find out what comes in the rest of the series – at the start of my subscription I got all sorts of bookish swag and nail polish!
It's beautifully wrapped with a personalized gift tag.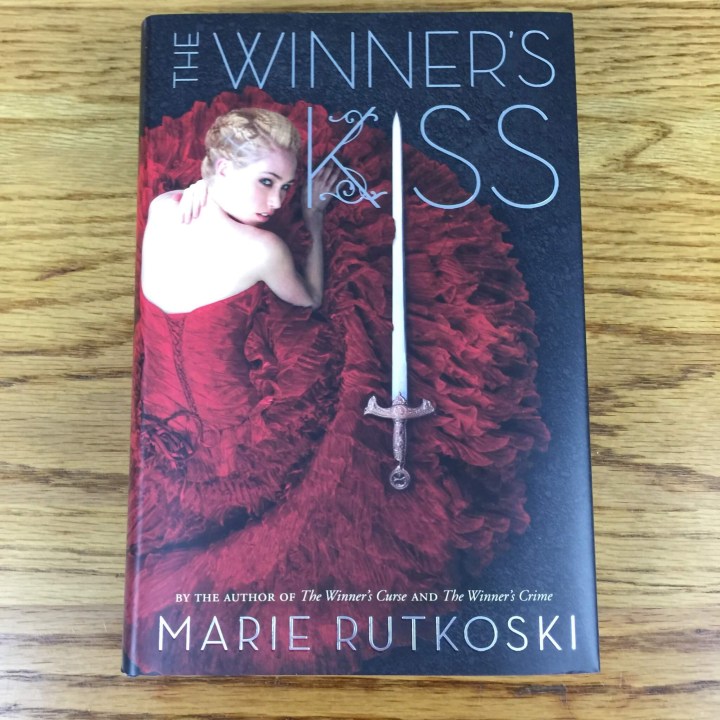 The Winner's Kiss by Marie Rutkoski ($17.99 List, $10.58 on Amazon)
War has begun. Arin is in the thick of it with untrustworthy new allies and the empire as his enemy. Though he has convinced himself that he no longer loves Kestrel, Arin hasn't forgotten her, or how she became exactly the kind of person he has always despised. She cared more for the empire than she did for the lives of innocent people―and certainly more than she did for him.

At least, that's what he thinks.

In the frozen north, Kestrel is a prisoner in a brutal work camp. As she searches desperately for a way to escape, she wishes Arin could know what she sacrificed for him. She wishes she could make the empire pay for what they've done to her.

But no one gets what they want just by wishing.

As the war intensifies, both Kestrel and Arin discover that the world is changing. The East is pitted against the West, and they are caught in between. With so much to lose, can anybody really win?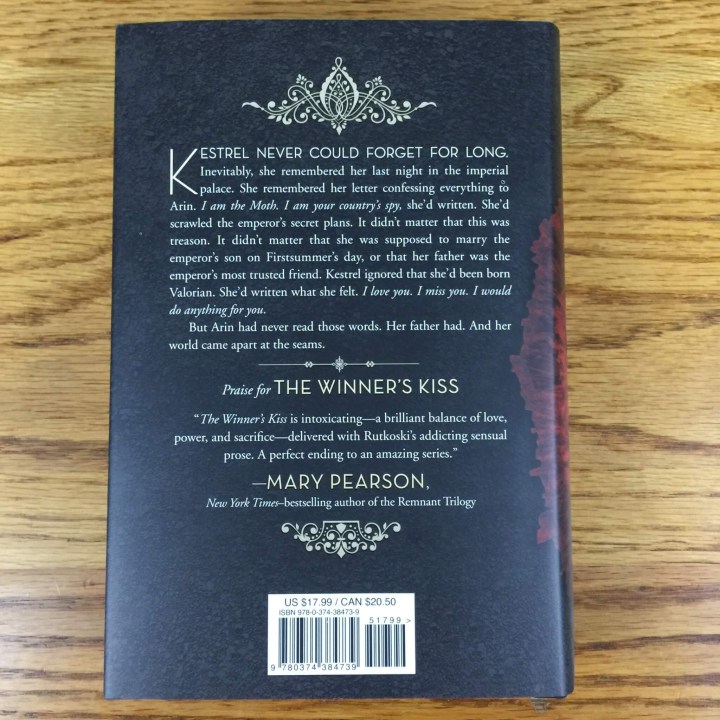 When I found out that this book was part of my subscription I was super excited so I set out to find the first two novels in the series, The Winner's Curse and The Winner's Crime. I read them and fell in love with the characters and the story. This isn't your average story of  love and war, it comes with a deep understanding of common sense. I am so excited to read this book!
What do you think of GiftLit's Fierce Reads Subscription?
Visit GiftLit to subscribe or find out more!
The Subscription
:
GiftLit
The Description
: 3, 6, & 9 month-long monthly book subscriptions. Subscriptions available over multiple genres & interests for women, men, kids, teens, and babies.
The Price
: $50.00 per quarter