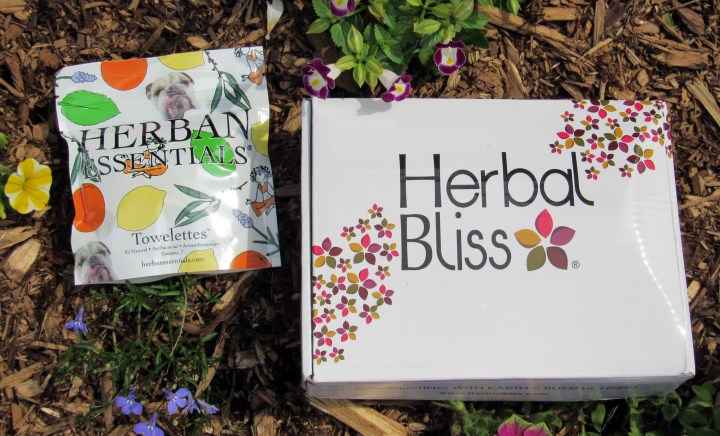 Herbal Bliss sends five amazing herbal products each month. The products cover five categories – Aromatherapy, Blissful Body, Culinary, Well Being and a Spotlight item. Herbal Bliss seeks out small batch producers that focus on the quality products.
Herbal Bliss arrived in an USPS envelope. This time an item did not fit in the regular Herbal Bliss box.
The box looks amazing this month!
Here are the items in the June box! I am excited to see Truly Aesthetic in the box.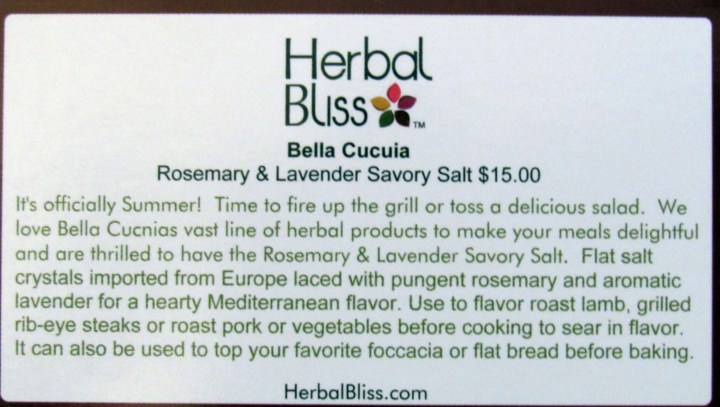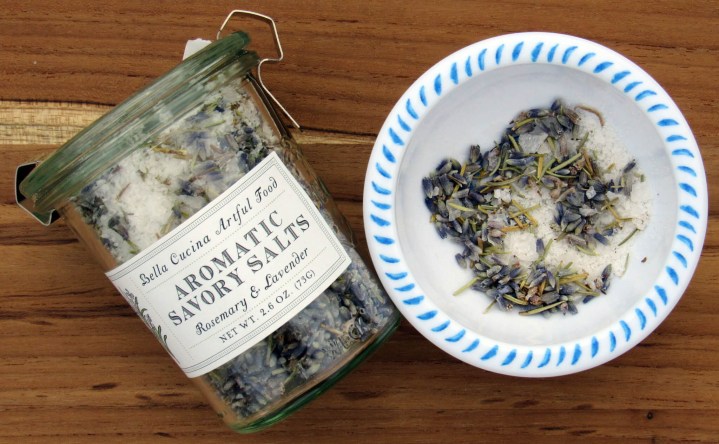 The Bella Cucia Rosemary & Lavender Savory Salt ($15.00) is a beautiful salt that comes in a WECK Canning Jar. The taste is delicious! I am going to try it on focaccia bread and also on chicken.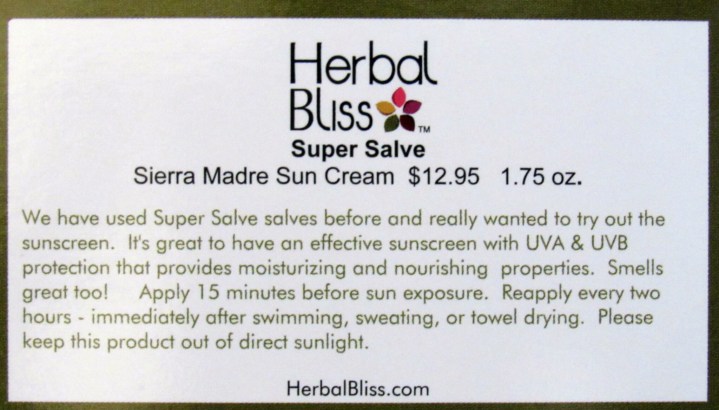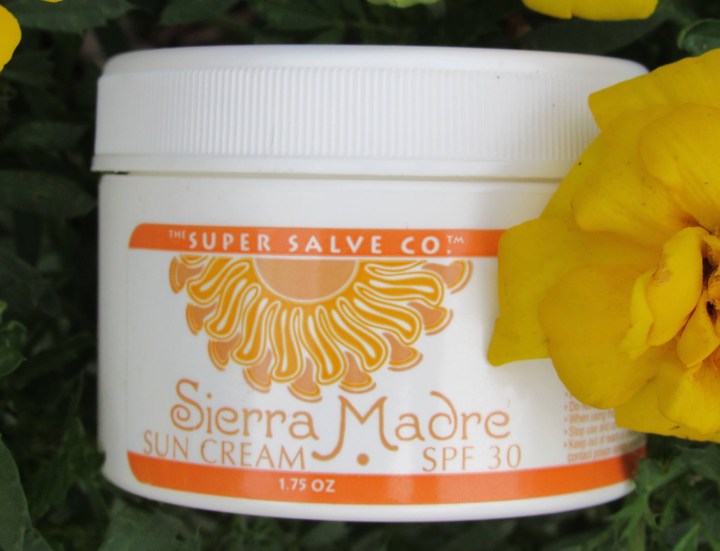 The  Sierra Madre Sun Cream by Super Salve (1.75 oz., $12.95) is a whipped cream that feels luxurious on my skin. EWG rates it a 1! The sun cream has awesome ingredients in it such as shea butter, coconut oil, olive oil, jojoba oil, and vitamin e. The active ingredients are zinc oxide, avobenzone, and titanium dioxide. I will use it on my arms and legs because it rehydrates while protecting the skin from the sun. I did test it and did not burn!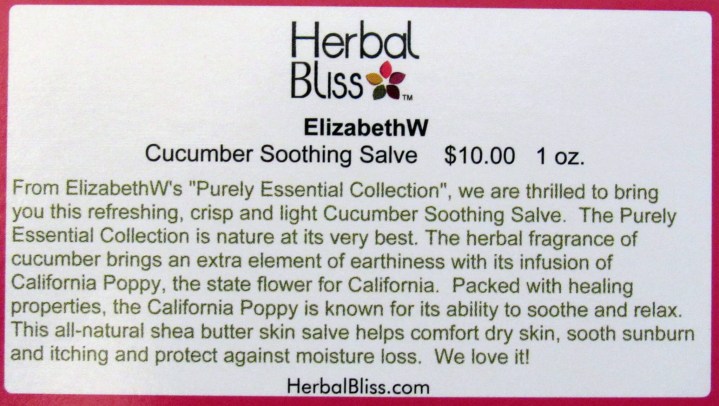 The elizabethW Cucumber Soothing Salve (1 oz, $10.00) smells good enough to eat. The soothing salve smells like crisp cucumber straight from the garden. It can be used on dry skin, itchy spots, and to sooth sunburn. It also can be used on cuticles to keep them moist and on pulse points to help you relax. We will be using the salve over the summer.
I love opening something up and seeing more items! The Herban Essential Towelettes ($7.00) are made from three ingredients. Water, the essential oil, and tween 20 which is a natural emulsifier. The wipes are naturally antibacterial and antiseptic. The scents can brighten up your day! Orange is refreshing, Eucalyptus is invigorating, peppermint is energizing, lavender is calm, and lemon is uplifting. The yoga towelette and dog contains lavender oil. I use the orange towelette on my keyboard and mouse.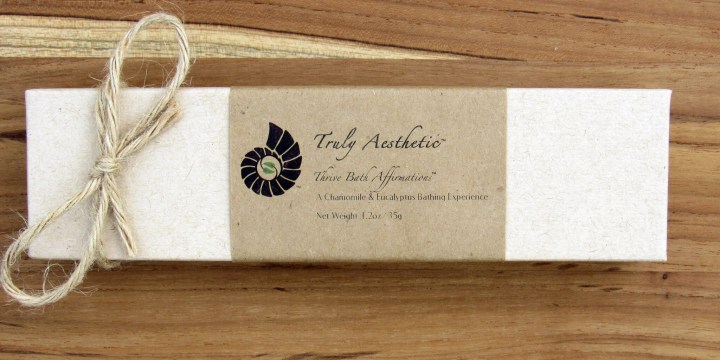 Wait until you see what is inside the Truly Aesthetic: Petite Bath Affirmations ($15.00)!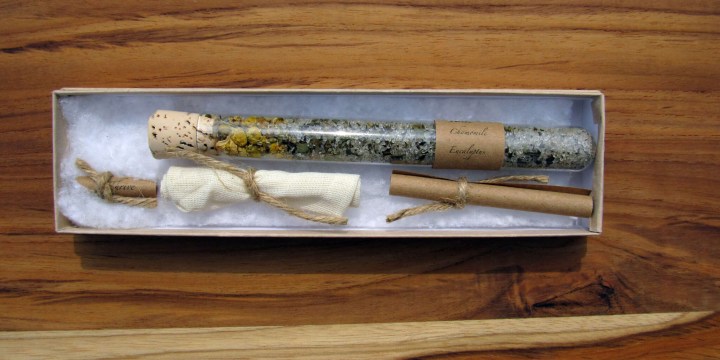 It's bath salts in a tube and more.
I received the Thrive Bath Salts, which is Chamomile and Eucalyptus. The larger scroll is the Thrive Directions. The smaller scroll is an affirmation scroll. An unbleached muslin tea cloth is included.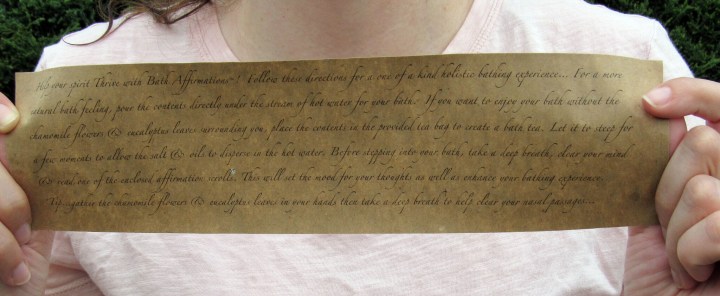 The Thrive Bath Salts mixture can be put in the tea cloth if you do not want the chamomile flowers and eucalyptus leaves in your bathwater. I had used the Petite Bath Affirmations before and opted to pour all the contents directly into the running water. It was such a relaxing experience.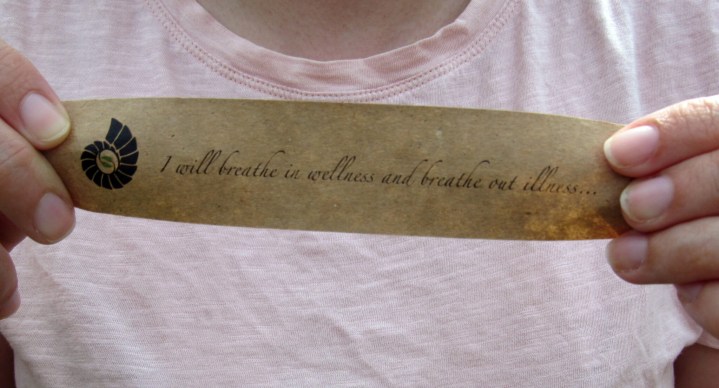 The affirmation makes me want to cry. I am so tired of my osteoarthritis interfering in my life.
The June box is fantastic! I will be using everything in the box. Each item is useful and delightful in its own way. It's hard to pick a favorite this month. I always look forward to my Herbal Bliss box and enjoy the quality products selected. It is an excellent box for someone wanting to add more herbal delights to their lives or is already an herbal enthusiast!
What do you think of the June Herbal Bliss box?  Let us know by sharing below!
Visit Herbal Bliss to subscribe or find out more!
The Subscription
:
Herbal Bliss
The Description
: Herbal Bliss exclusively curates assortment of high quality herbal delights. Each Herbal Bliss box includes five irresistible samples, including products to please your palate, improve your well-being, soothe your senses and bring bliss to your body.
The Price
: $25.00 per month