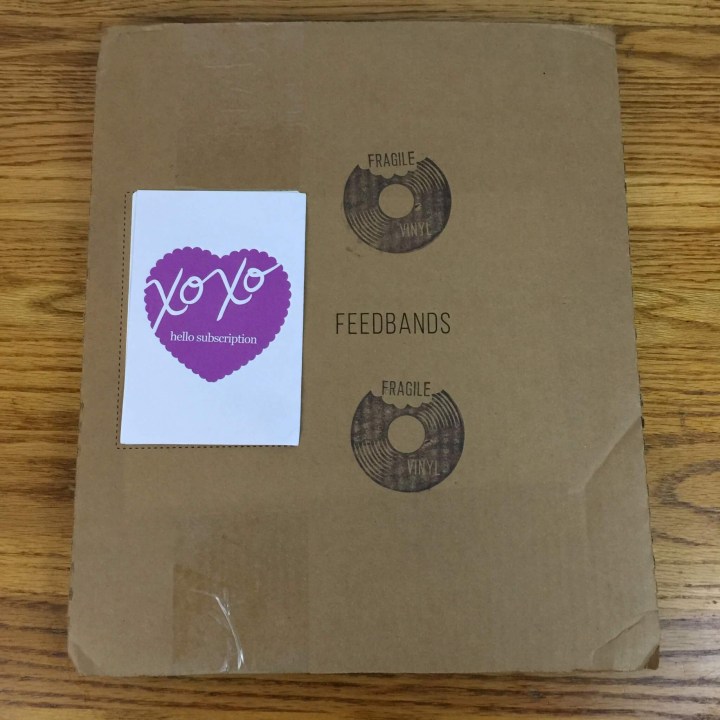 Feedbands delivers music to you every month in vinyl and digital download.  Your collection will grow with limited edition records you cannot get anywhere else.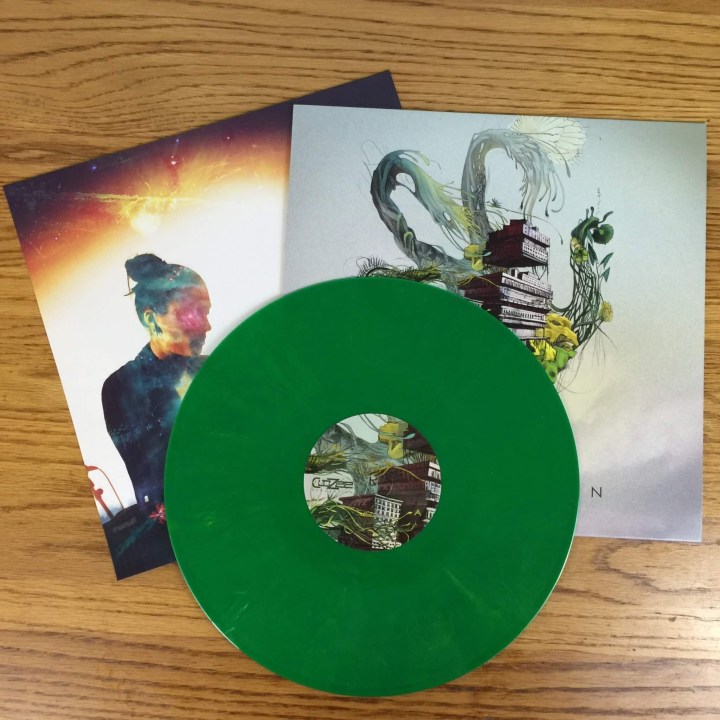 Music and more!  This is what comes in this month's box.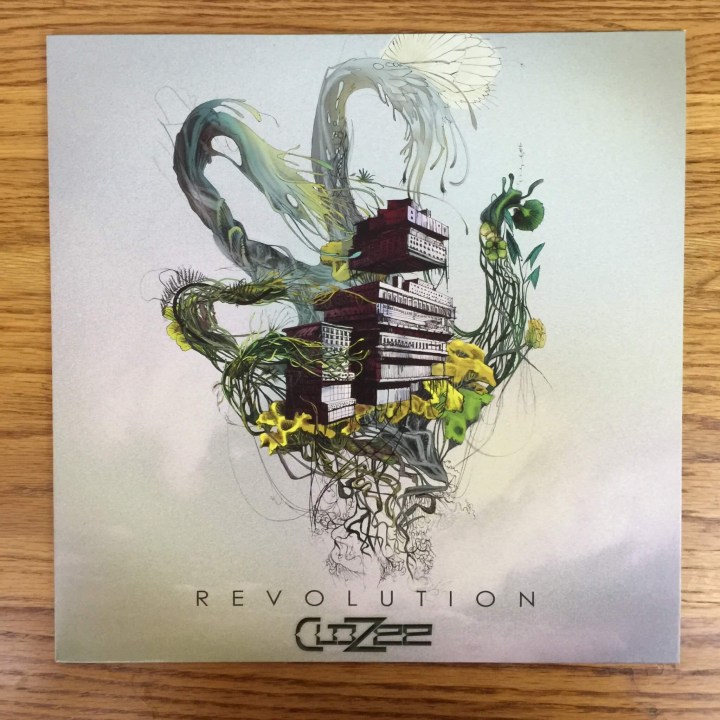 Clozee is the featured band this month on Feedbands. The album art is definitely very artistic!
This album provides easy listening from a talented artist.  You can play Revolution for multiple occasions.  This band makes great music for relaxing and decompressing from the day.
Clozee's album is named "Revolution."  This is part of a limited numbered release but you can listen to the tunes on Feedbands.
The album insert has a very cool art print.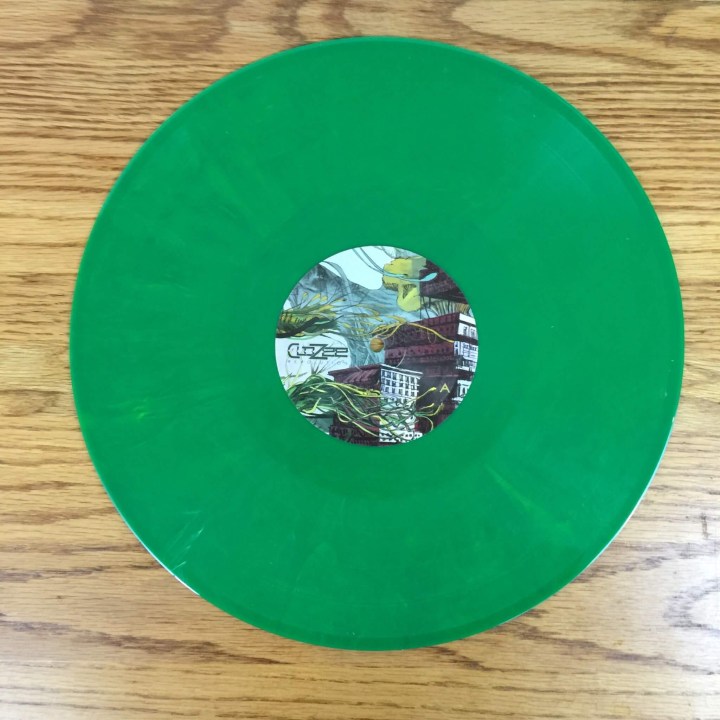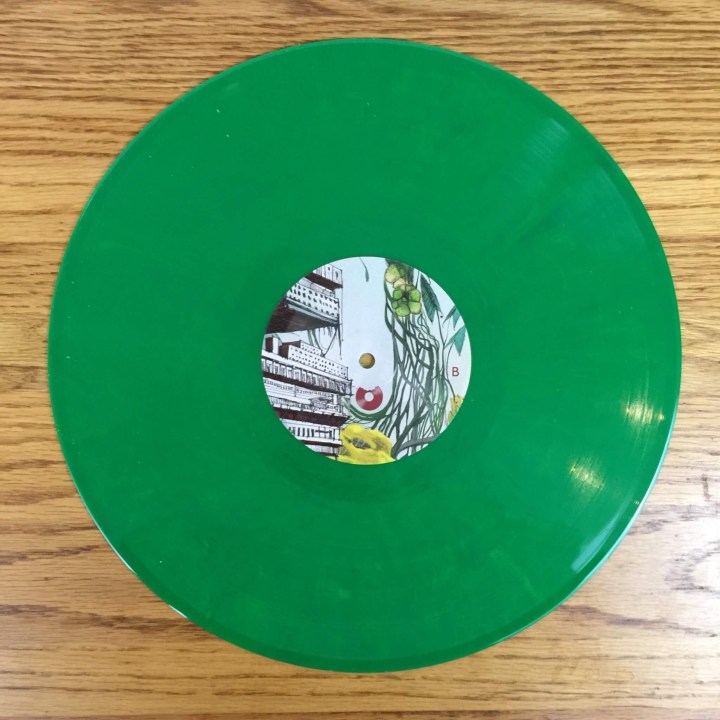 The record showed up, protected well and with no warping.  Feedbands packages their music very well.  I enjoy the fact that Feedbands offers up specialized color to their records.  Clozee gets green vinyl that looks great spinning.  I felt like that was a  clever touch.
Letter from the curator.  Feedbands provides an artist background and tells you a little about the music.  I have also included an excerpt from the Feedbands website.
Hailing from Toulouse, CloZee is Chloé, a young music producer who seamlessly combines technical precision with a wild imagination. An accomplished instrumentalist, she began playing the classical guitar at 11. Influenced by edIT, Bonobo, The Widdler and Amon Tobin, she started producing electronic music at the age of 16. In 2014, she won the 'Best International Newcomer of 2013 at the UK Glitch-Hop Award. Her tracks defy genres, oscillating between Glitch-Hop, Trip-Hop, Future Bass and World Bass. She created her own place in the glitch community, thanks to a unique, highly surprising style mixing powerful basslines, funky off beat percussion, world instruments and emotional cinematic sounds. Her recent track 'Koto' (Otodayo Records) is about to reach 900k plays on Soundcloud in 6 months, and already more than a million views on YouTube in only 2 months. A musical identity which led her to play in the USA (more than 45 dates in 2014/2015, including the festivals Coachella, Camp Bisco, Sonic Bloom, Enchanted Forest, Farm Fest…) but also in Canada, India, Germany, Ukraine, and more than 30 different cities in France, alongside artists like Bonobo, Gramatik, Chet Faker, Pretty Lights, TOKiMONSTA, Tipper, GRiZ, Phutureprimitive, Big Gigantic, Papadosio, Stwo and many more.
Feedbands is a fantastic service!  The vinyl arrives at your home in incredible condition and it's really great to get limited edition music. What did you think about Feedbands' selection this month?
Visit Feedbands to subscribe or find out more!
The Subscription
:
Feedbands
The Description
: Get a killer record delivered to your door each month. Crowdsourced subscription vinyl.
The Price
: $25.00 per month