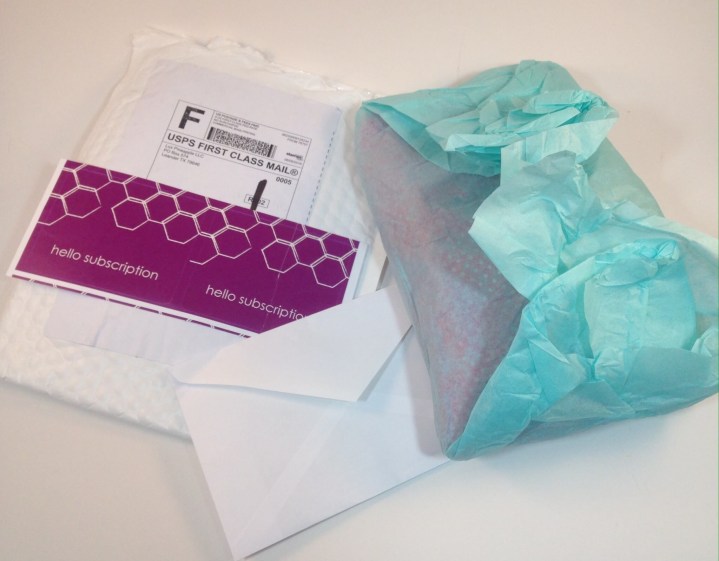 Luxe Pineapple Post  is a monthly beauty subscription box that features 4 or more beauty and beauty lifestyle items a month curated around a theme and packaged in a cute box. Items featured may include anything in the makeup, skincare, hair care, beauty accessory, jewelry, or clothing accessory categories and more.
Luxe Pineapple Post is $24 a month and is available in 1, 6, or 12 month options. Monthly subscriptions are billed on the 1st of the month; 6 and 12 month subscriptions will autobill after their term is up. Luxe Pineapple also has a shop where you can purchase items similar to the ones they send in their boxes and offers a rewards program on shop purchases.
My Luxe Pineapple Post arrived in a padded envelope and contained a tissue paper wrapped parcel and a paper envelope inside.
There was a card with a quote from Ralph Waldo Emerson on the front along with a dreamy boardwalk picture that gives us a clue to this month's theme!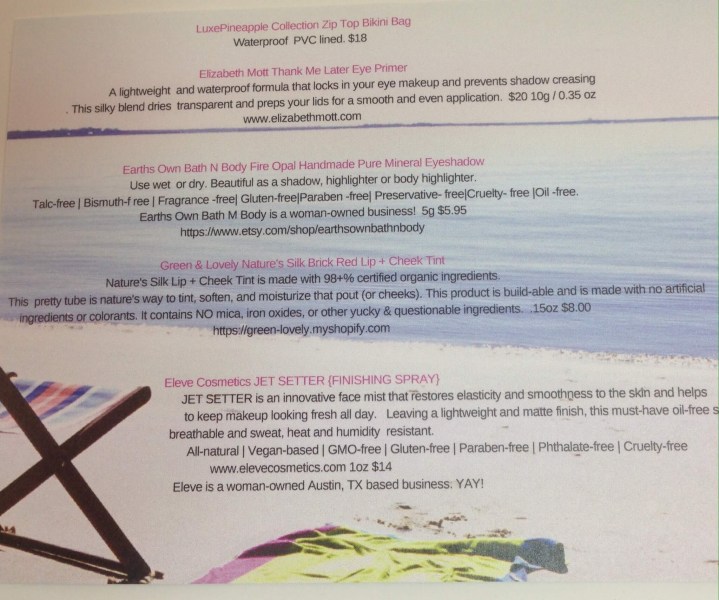 The flip-side of the card contained the product information and suggested retail price for each item along with the product's highlights and where you can purchase them in the future.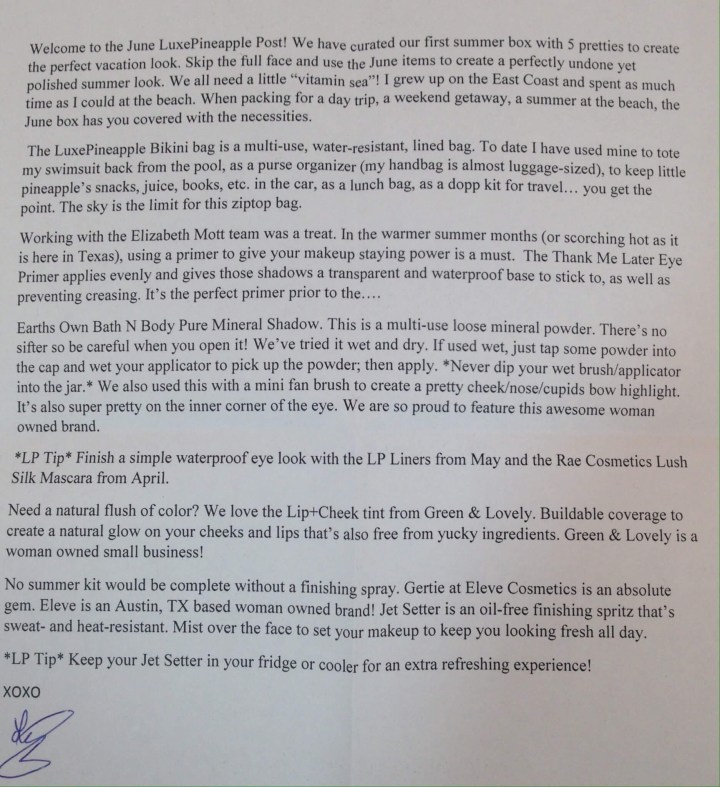 The June box included an introduction letter that explained the theme for the month and how the items in the box fit into that theme. This month's items are geared to help you create a laid-back yet polished summer look. It also gave instructions on how to use the items in the package.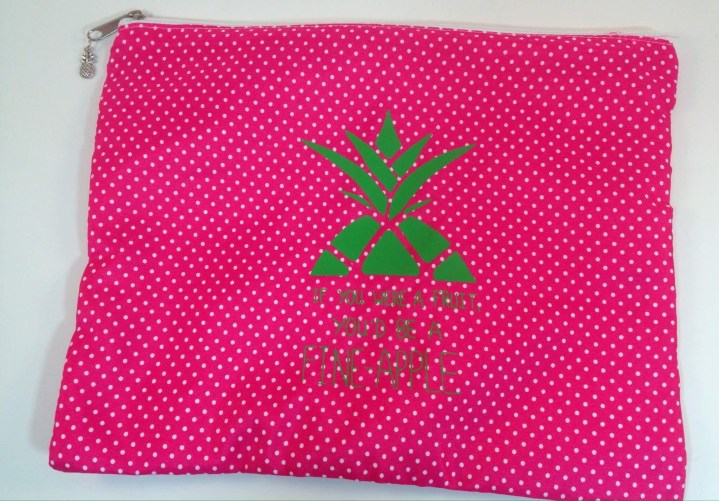 Luxe Pineapple Collection Zip Top Bikini Bag ($18) This bag is a generous 9″ x 12″ and is lined with PVC to make it waterproof. It can be used to hold a wet swimsuit but I have already filled mine with sunscreen, bug spray, and lip balm and it will live in my pool bag all summer. This is much prettier than a Ziploc.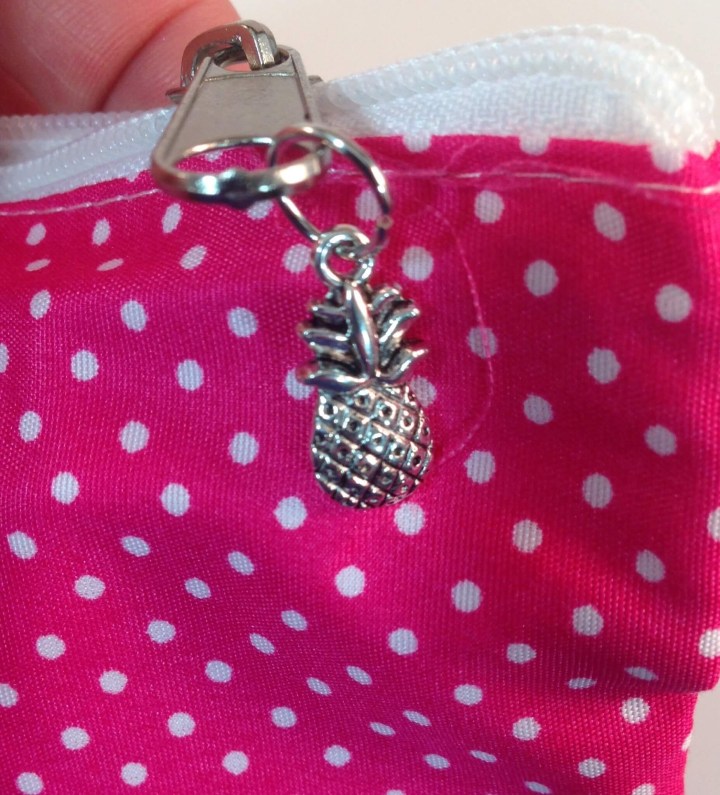 It has a pineapple zip pull!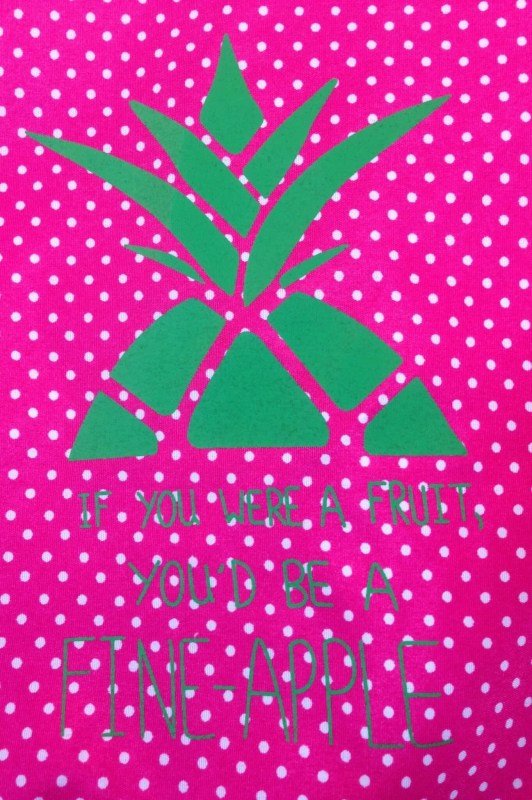 "If you were a fruit, you'd be a FINE-APPLE"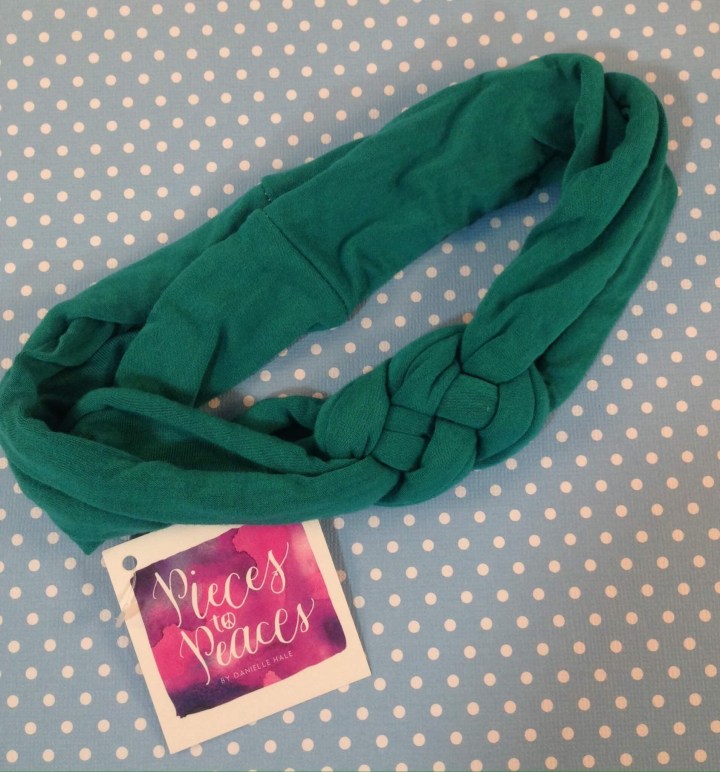 Pieces to Peaces Love Knot Headband ($9.99) This machine washable spandex jersey headband wasn't listed on the card or letter so I am not sure if it was a bonus item or if everyone received the same item or not. It is soft and can be stretched to fit most head sizes.
The first two items were wrapped around this ribbon-tied box. My daughter kept the ribbon to wear in her hair.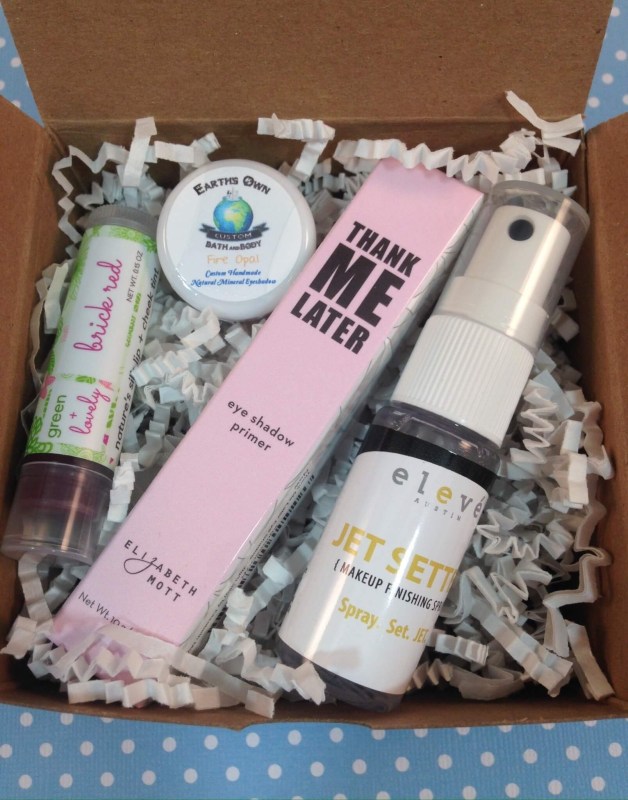 The box contained an additional 4 items.
Elizabeth Mott Thank Me Later Eye Primer ($20) It is already hot and humid here in Texas but this waterproof formula helped keep my shadow on all day long. It went on smoothly and dried quickly. Cruelty-free.
Earth's Own Bath and Body Fire Opal Custom Homemade Natural Mineral Eyeshadow ($5.95) This all-natural eyeshadow should last a long time since a little goes a long way. I placed some in the cap and then dipped a wet shadow brush in it and applied to my lids. It is waterproof and lasted all day long! There was a little bit left in the cap so I put it on my highlighter brush and applied to my cheeks, forehead, etc., and I didn't look like a disco queen. Be very careful when you open it as it is a little messy. Cruelty-free.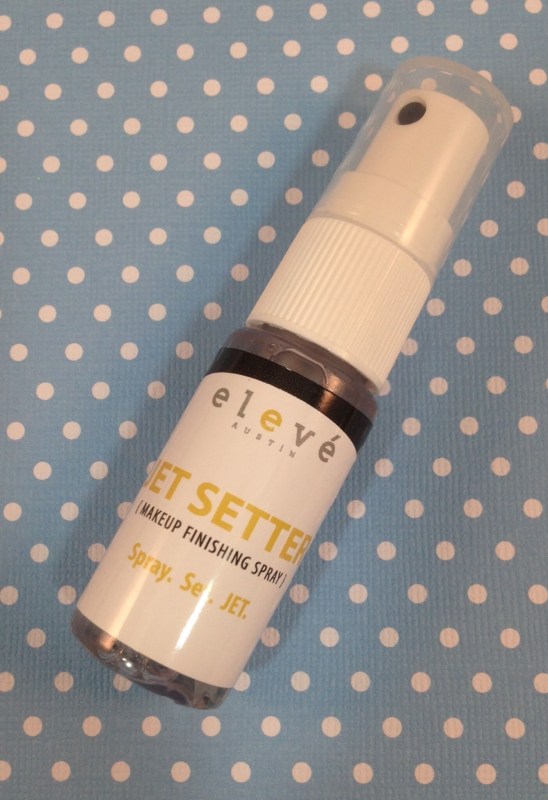 Elevé Cosmetics Jet Setter Finishing Spray  ($14) This long-lasting matte finishing spray firms, tightens, and softens skin immediately. Humidity resistant and cruelty-free. Shout out to Austin, Texas, home of Elevé, Luxe Pineapple, and yours truly!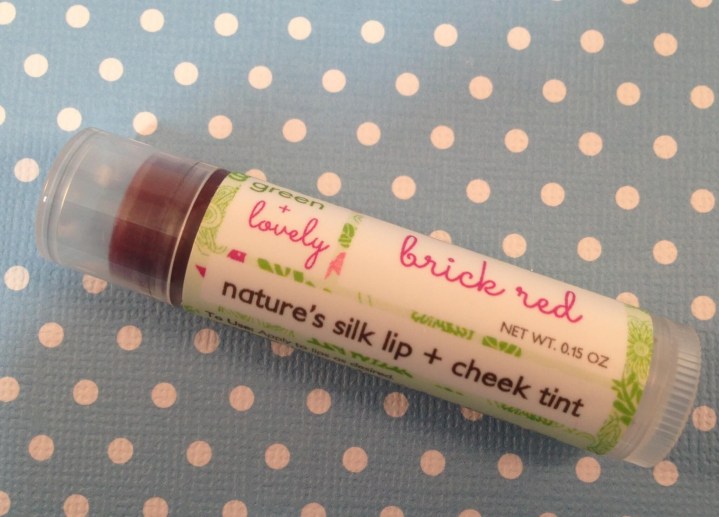 Green + Lovely Nature's Silk Lip + Cheek Tint in Brick Red ($8) Organic, cruelty-free, super silky lip tint that has an orange/rose flavor to it. Don't let the color fool you, it is very light. I used this on my lips but it can also be used on your cheeks.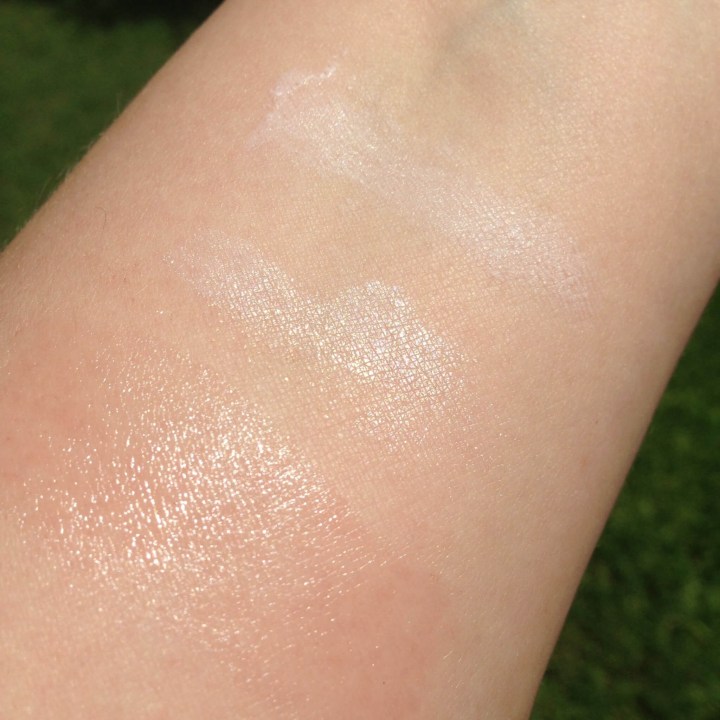 Swatched from top: Elizabeth Mott primer, Earth's Own eyeshadow, Green + Lovely lip balm.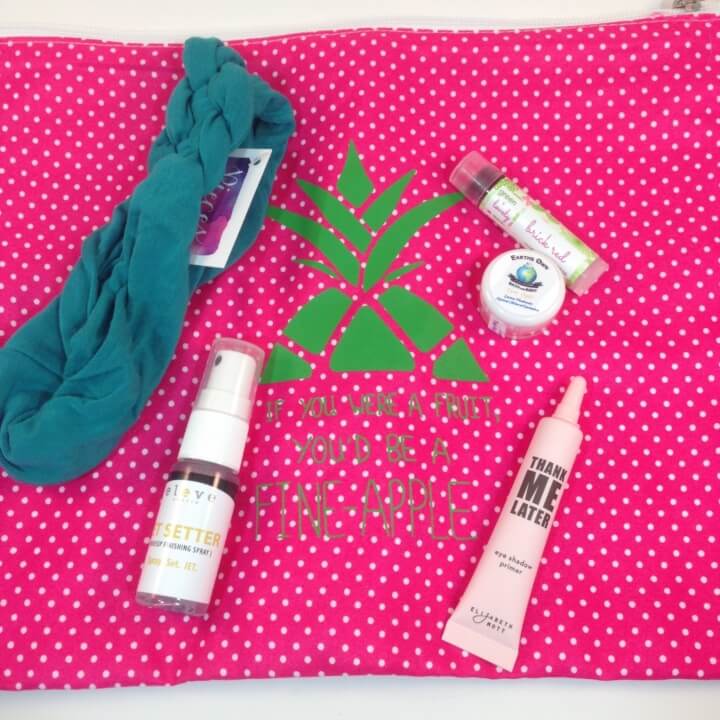 My June Luxe Pineapple Post had a value of $76! Even more important is that I loved all of the products and will use each of them! The products are all appropriate for summer and I was very impressed with the fact that the makeup items are cruelty-free (although this is not necessarily a cruelty-free subscription box).
Have you tried Luxe Pineapple yet? Save $5 off of the first box with coupon code HELLO5.
Visit LuxePineapple Post to subscribe or find out more!
The Subscription
:
LuxePineapple Post
The Description
: The thrill of beauty discovery brought to you monthly by LuxePineapple! Each month we'll send you 4 or more beauty and beauty lifestyle items packaged in a pretty pink box. Boxes can include anything in the makeup, skincare, hair care, beauty accessories, jewelry, clothing accessories, categories and more.
The Price
: $24.00 per month