Bocandy is a monthly subscription box that sends candy from around the world. International candy can be hard to find and is expensive too but Bocandy buys in bulk and then sends it out for our enjoyment. They have 3 different options; either the International Box ($15), the Asian Box ($21), or the Premium Box ($40). Shipping for the International and Asian boxes is free to the US, its territories, its military bases, and Puerto Rico; all others will pay shipping.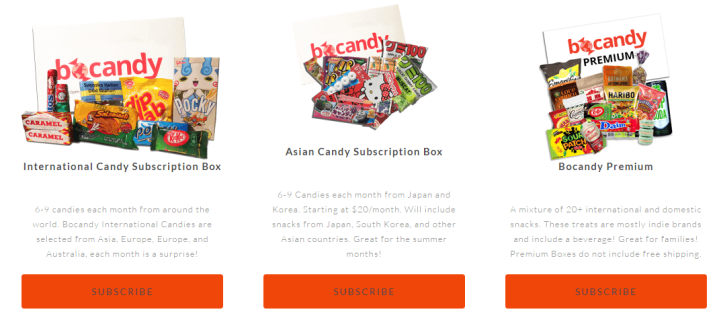 Bocandy is available in 1, 3, 6, or 12 month terms and all subscriptions will automatically renew until cancelled.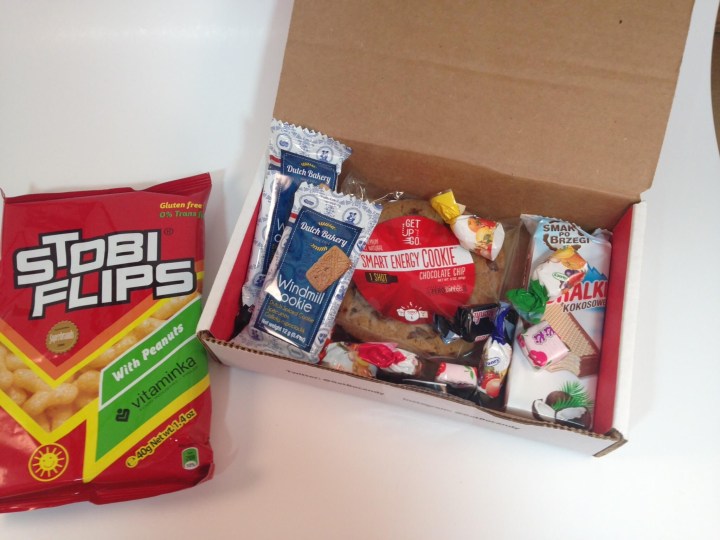 Everything in my International box! The box was sturdy and all of the items arrived in perfect condition!  Bocandy states that you will receive 6-9 candies a month and I received 7 different items for June.  There were no inserts inside and Bocandy doesn't offer the items for individual sale so please know that I tried my best to find these items using Google. There is a Bocandy blog that lists the items that could be in the box and they mentioned that there were 3 different box variations sent out this month.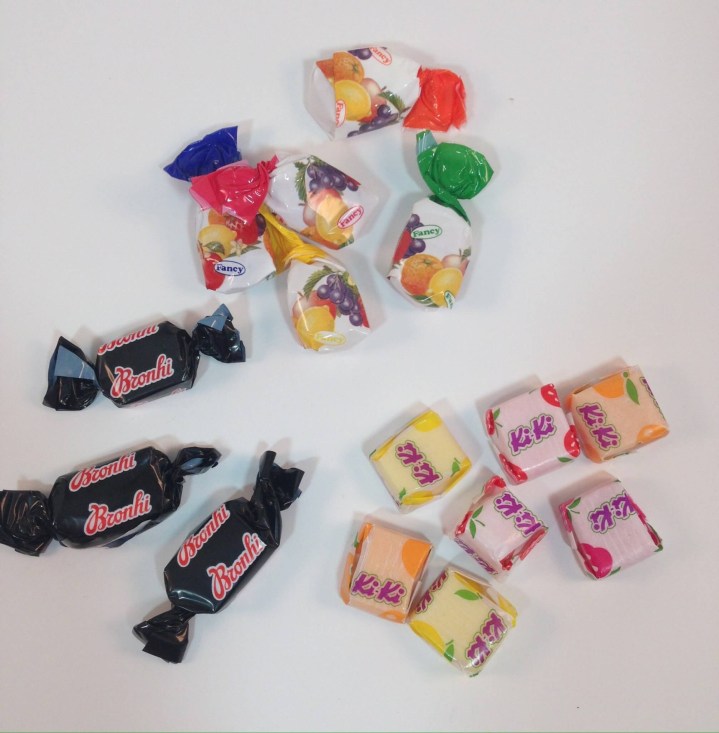 Bronhi Toffee From Croatia. I popped one of these in my mouth as I answered the phone and then promptly spit it out (sorry, dentist office lady!). I was greeted with the taste of black licorice which is a no go for me. However, after reading the description (breath freshener, sore throat soother) I tried another one in the name of product testing (I also had a sore throat). You know what? After the initial, short-lived licorice flavor it started to taste like honey and lemon and was indeed toffee-like. I give these a thumbs up!
Unicorn Hard Candies From Croatia. Hard candies with a soft filling in various fruit flavors.
KiKi Fruit Candies From Croatia. Chewy fruit flavored toffees that are supposed to contain vitamins and minerals for health-conscious Europeans. These are very similar to Starbursts, but softer.
Dutch Bakery Windmill Cookies These Dutch Speculaas cookies are similar to Biscoff cookies and are perfectly crisp and just the right amount of spicy. Perfect with coffee or tea. These are addictive!
Goralki Coconut Wafers Why don't we have an American version of these Polish cookies? Coconut flavored filling layered between crisp wafers and lightly dipped in chocolate. Delicious!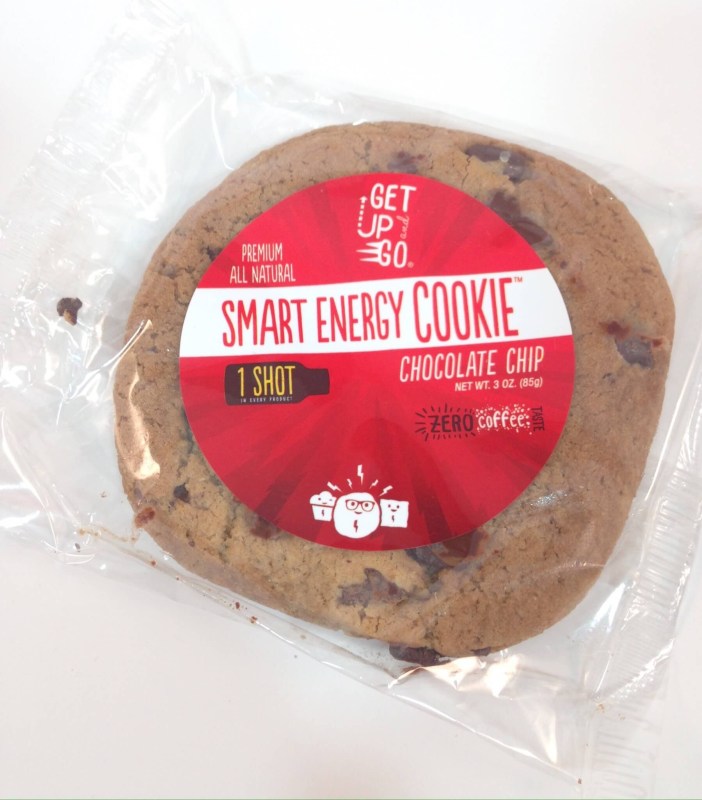 Smart Energy Caffeinated Chocolate Chip Cookie  This item wasn't on the blog so maybe it was a bonus item. This American made cookie has all of the caffeine of one of those shot drinks in convenient cookie form! The consistency was soft and it tasted like a soft baked cookie from the grocery store.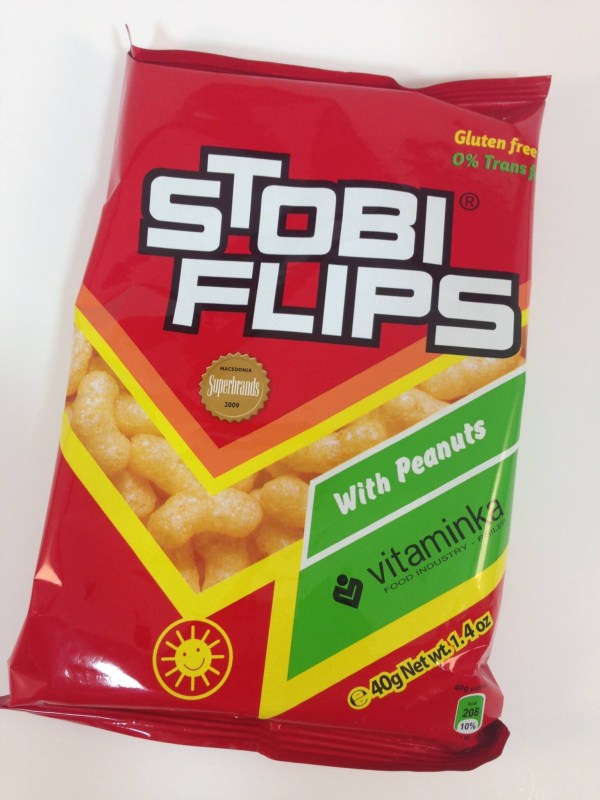 Stobi Flips  Peanut puffs from Macedonia. I usually associate peanuts with sweet foods (with jelly, with chocolate, etc) but this is similar to Cheetos Puffs but with a salty peanut flavor. I loved it!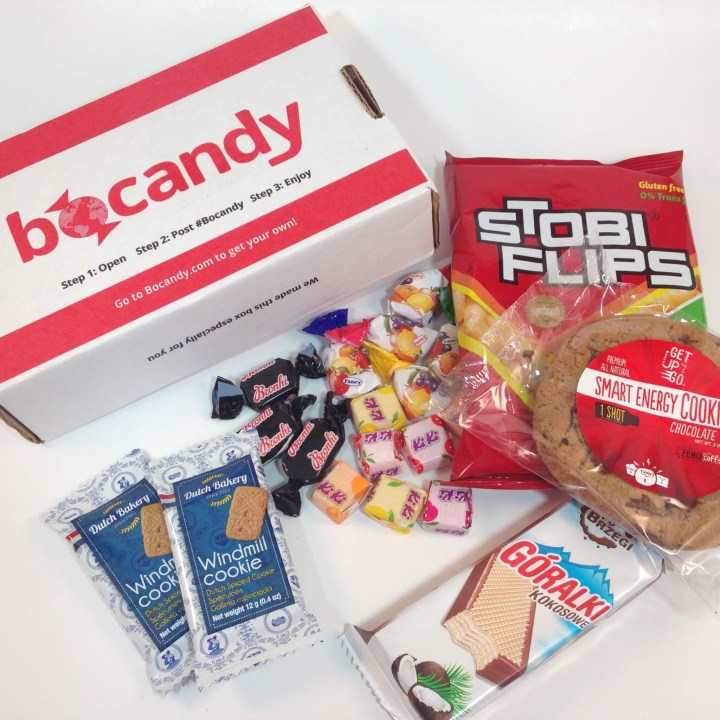 I really enjoyed my Bocandy box! I tend to stick to the basics so it is fun to branch out and discover something new. The fun factor is definitely there as my younger daughter loved trying items from countries we know absolutely nothing about (hey, this is a geography lesson waiting to happen!). Not all of the items were candy though; some were cookies or savory snacks. Still, to me this was more about the opportunity to try items that I have never seen before in my local store.
What candy or snack would you like to see in a future Bocandy? Save 20% on your first box! Use coupon code  SWEET.
Visit Bocandy to subscribe or find out more!
The Subscription
:
Bocandy
The Description
: Bocandy is premium candy from around the world! Each month Bocandy will send 7-10 different kinds of candy straight to your door. From savory to sweet, you will enjoy new brands each month.
The Price
: $15.00 per month