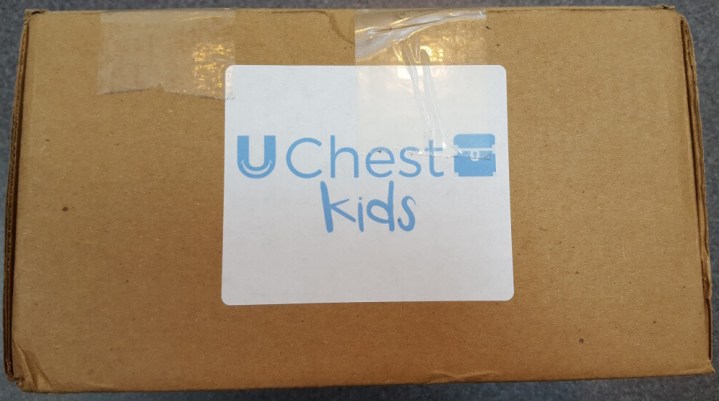 My boys were excited to see this one show up at our house. They read kids and were all over it. uChest Kids is a monthly box that will send items for kids between the ages of 6-11.  My boys are 5 and 8 so they fit right into this one.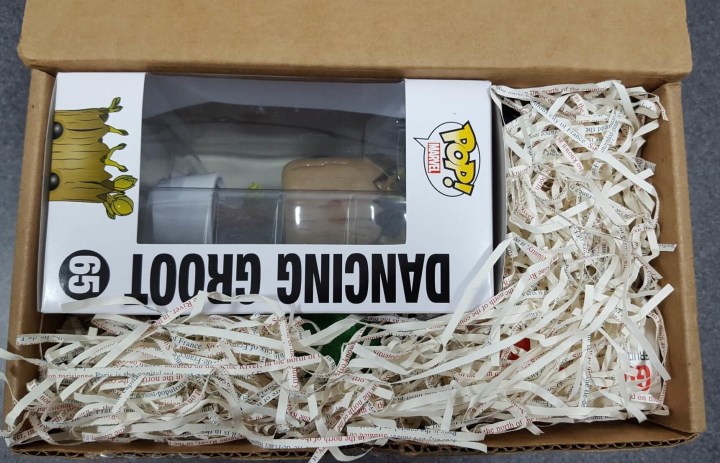 First look and I was already excited.  I love Funko POPs so seeing this right on top just made me happy.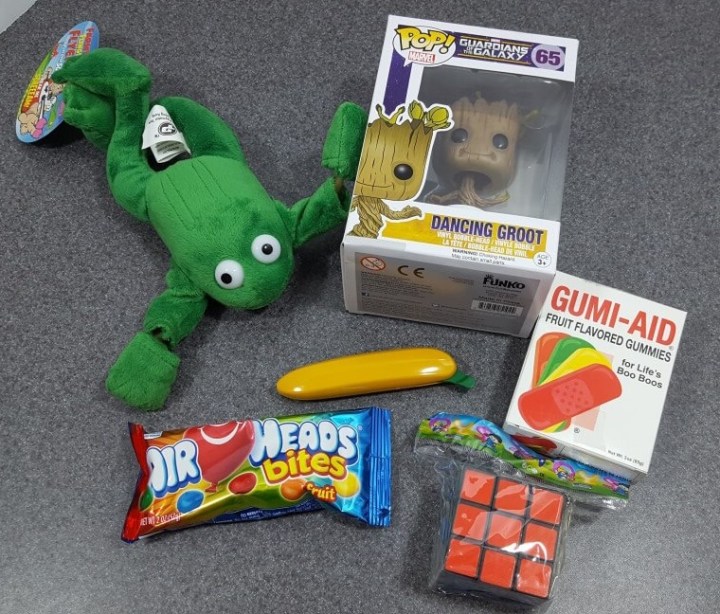 Everything in the box this month. The box did not come with any kind of note or information card. I would love to know if there was a reason behind what they chose and put in here since the items are pretty random.
Funko POP Dancing Groot Bobblehead ($7.90) – We love these and actually we used to have this one but since I let my boys play with them our Groot had been broken. They were very excited to see a new one come.
Farmyard flying slingshot frog ($2.74) – This is fun and I've already deemed it an outside toy as its been flying around my house! The boys love it. You stick your fingers in the front legs and use it like a slingshot.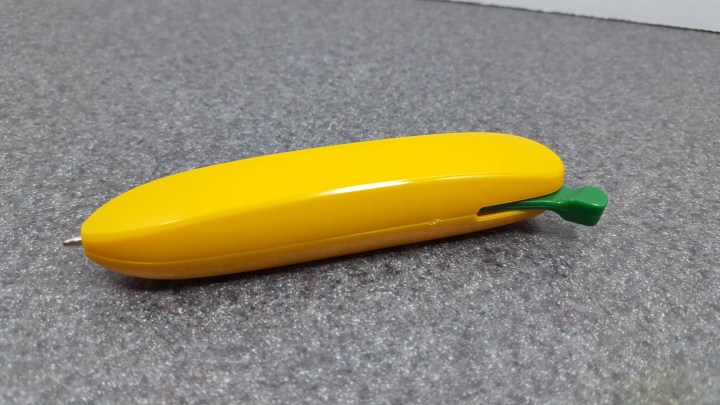 Banana Pen ($0.67) – This pen actually works and my son ran off with it already but all I can think of is " Is that a banana in your pocket or are you just happy to see me" LOL yes I know that is bad but I'm still chuckling over it and I think it would be hysterical to have this in your pocket and whip it out when someone asks for a pen. Otherwise it's a cute, child-friendly item!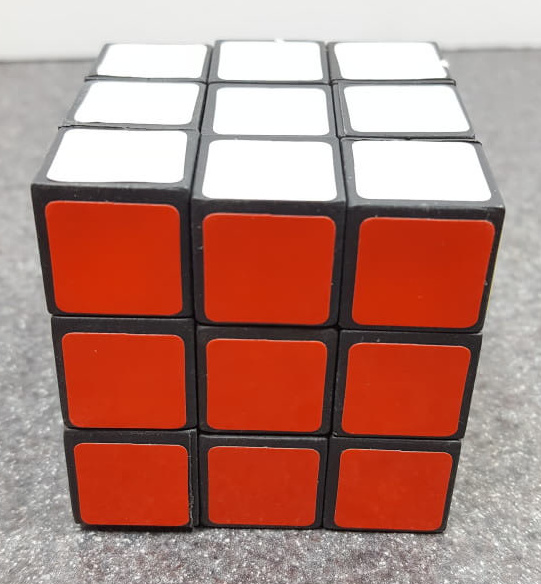 Puzzle Cube ($2.75) – This is very similar to the Rubiks cube toy we all played with as kids and my boys are already trying to do it. I'm sure it will never look so pretty and sorted again since I'm never able to solve them.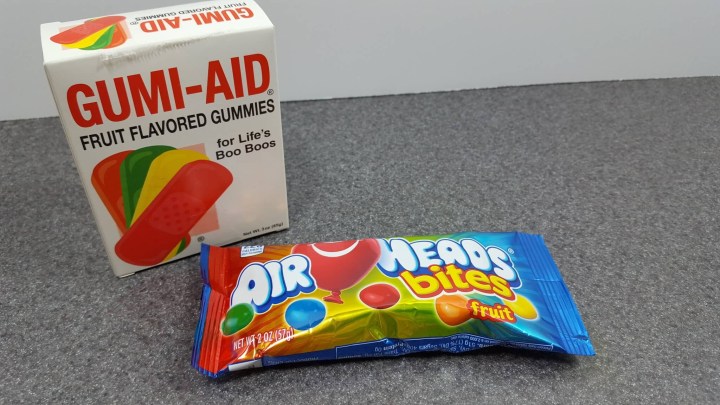 Air Heads Bites ($0.77) – I'm eating these as I write this and they are delicious.  Yummy.
Gumi-Aid Fruit Flavored Gummies ($5.00) – These are fun and remind me of having candy as kids that was always in the shape of ordinary things.  We're keeping these for a fun day but I'm sure my boys will love them.
My boys are all about this box and happily playing with all the toys. While we liked this box and I always like getting a POP in a box the value for me just wasn't there.  I get a value of $19.83 for this box with Amazon prices. While there's always value in curation and not having to order the items but I feel like this had one great item and then a bunch of stuff, and I'd like to see the value improve a bit, along with an information card!
Save 25% on your first month! Use coupon code  HELLOSUBSCRIPTION2016.
Visit uChest Kids to subscribe or find out more!
The Subscription
:
uChest Kids
The Description
: uChest Kids is a subscription box company with a focus on children aged 6-11. Our boxes will feature toys, games, snacks, and educational programs. What sets us apart from other companies is our mission to find the latest and greatest for you children and the philanthropic aspect of our company. We have pledged to donate a percentage of our profits to children's charities and schools and we offer the ability for customers to donate a uChest Kids box to a child in need.
The Price
: $24.99 per month