Stash Builder Box is a monthly subscription box designed with quilters and sewers in mind. Each month, members receive a collection of fabrics, notions, patterns and thread that can be used to make a quilt or another project of the recipient's choosing. Twenty percent of the proceeds of each box are used to create quilts for economically disadvantaged children. Interested members can apply to volunteer to help make quilts for others. Quilts are currently being sent to Mission Fiji to provide warmth and comfort to children in Fiji whose homes were ravaged recently by a destructive cyclone. Stash Builder Box also accepts donations of completed quilts of any size and items that could be used to create a new quilt for someone.
I received a friendly note along with my first month's box.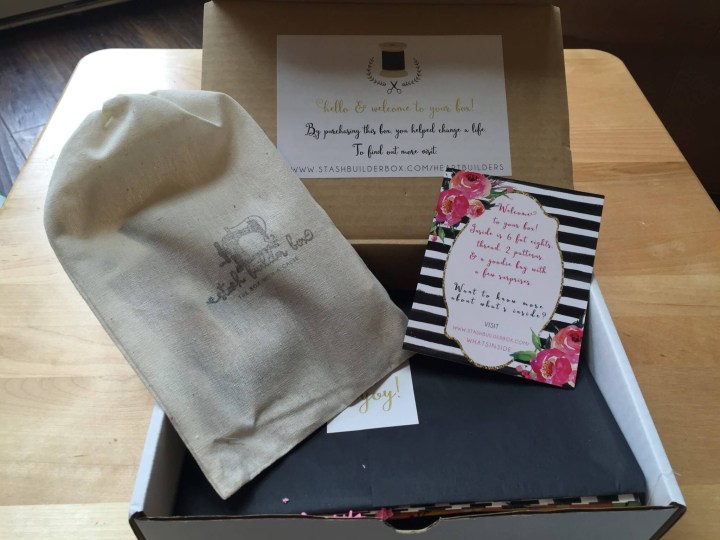 The packaging for this box was exceptionally beautiful! I really appreciated all the thought and care that went into this box!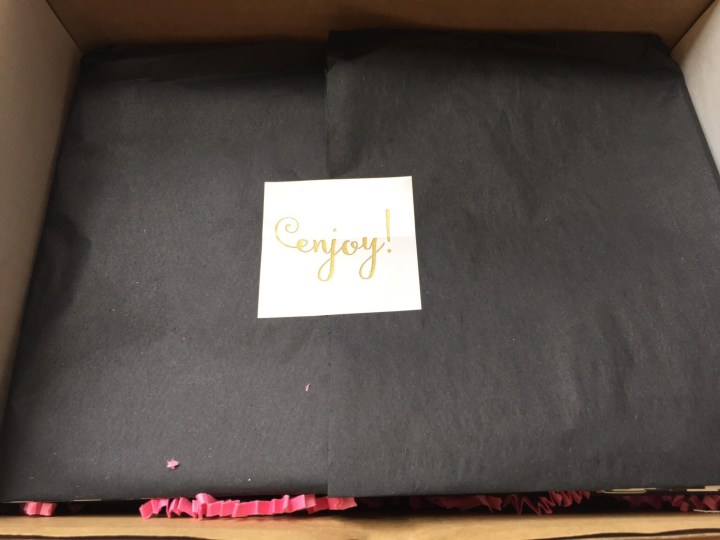 How inviting! The hint of pink squiggles against the back tissue paper beckoned me in.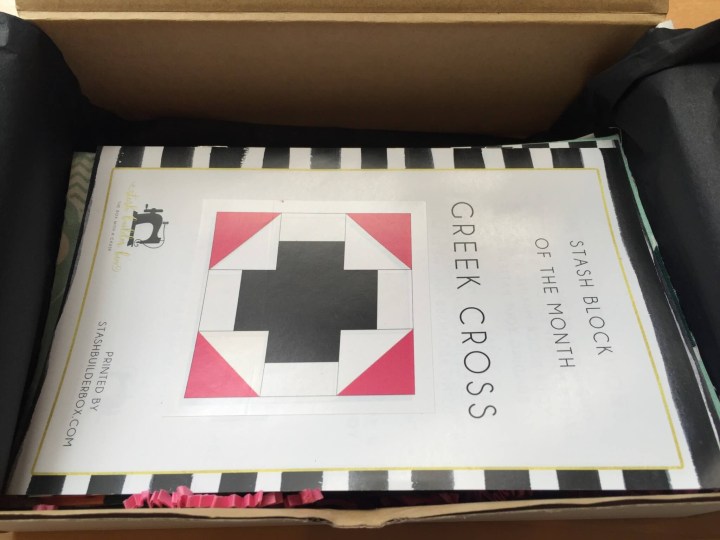 I love how the color choices of the packaging echoed the color choice on the pattern and welcome card.
Here's the link to the page describing the contents of the box more fully. Included fabrics were from the Fancy and Fabulous and the Riley Blake Solids collections by Riley Blake Designs. The Fancy and Fabulous Collection website features a free quilt pattern for those who are interested.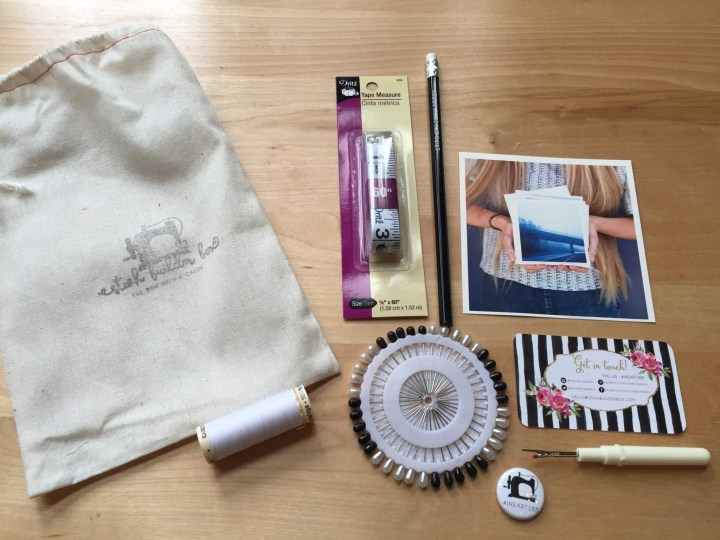 Along with the collection of fabric, my box arrived with a lovely bag containing an array of useful items! Included were the following:
White Thread:
Tape Measure
Seam Ripper
Pencil
Needles
The bag also contained an attractive pin and informational cards.
While I try to use cotton thread for my quilts, I'm excited to receive Gütermann's All Sew White Polyester Thread, 100m ($1.99)! I plan to use it to make a new purse.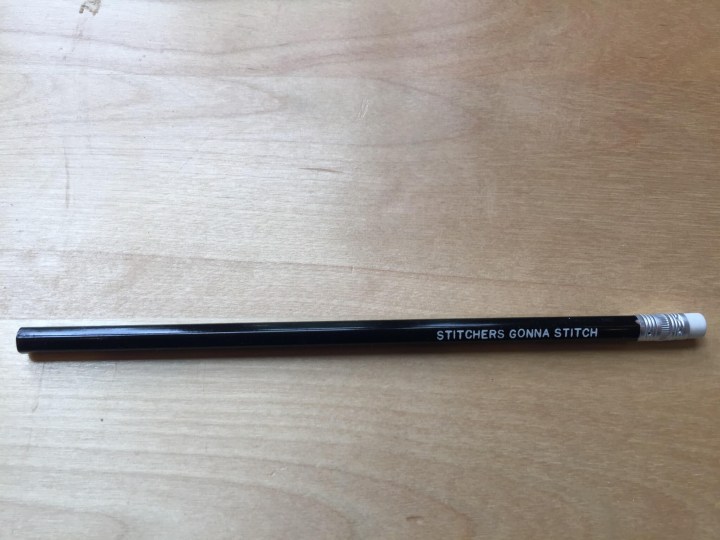 Pencils are always a welcome sight! I like the saying on this one. It's going to my music room where I hope to resume playing the piano very soon!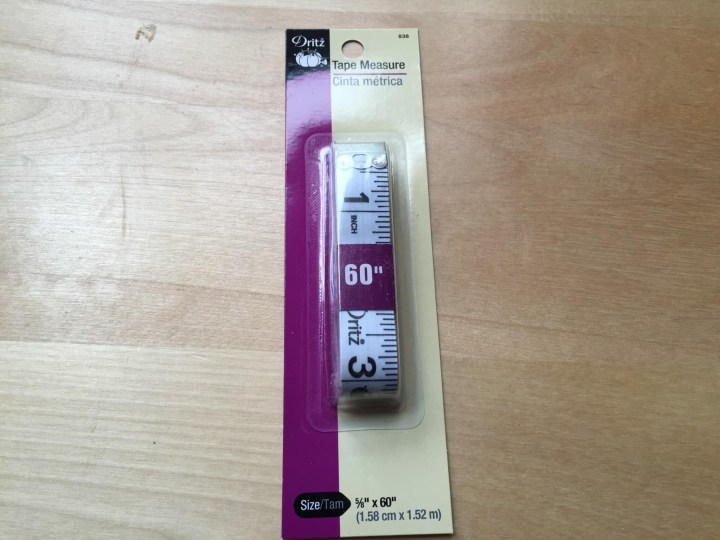 This Dritz Tape Measure ($2.45) will surely come in handy. I'm always losing mine!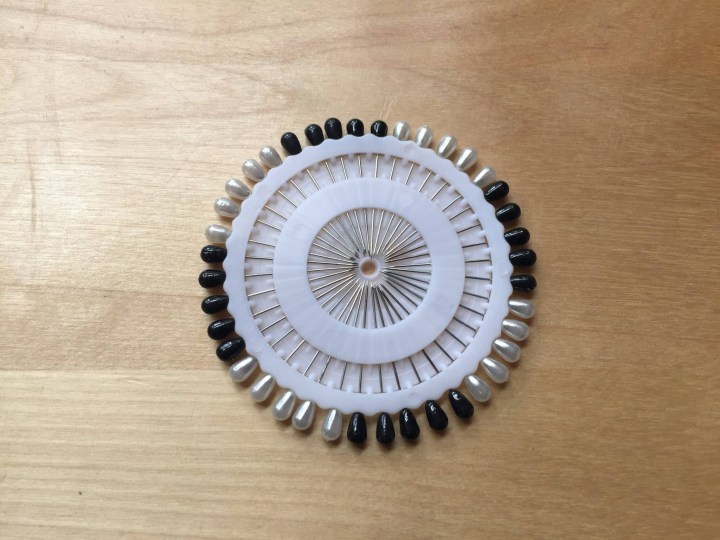 This pin collection is very attractive! I love how all the pins are kept neatly in their places. These will be super handy for sewing projects.
I like the size of this seam ripper as well the fact that it comes with a protective cover. I go through these pretty fast, so I'm thrilled to get another!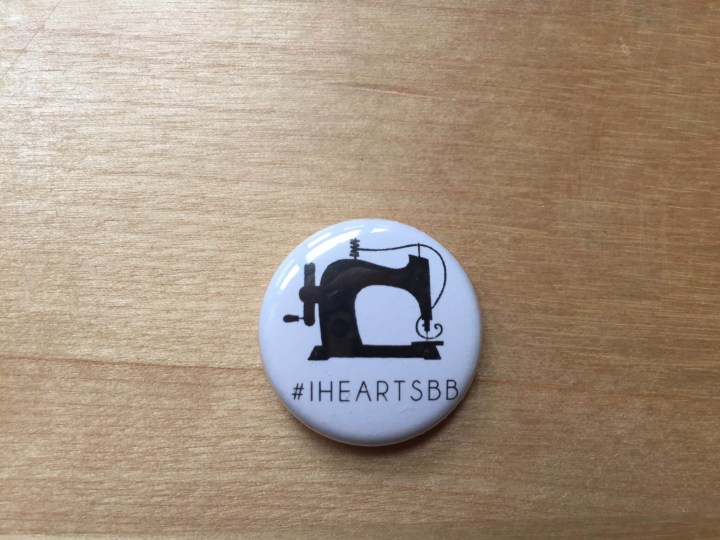 It's true, I do love Stash Builder Box! This pin is going on my sewing machine case.
It's  nice that they make it so easy to get in touch with them!
I have never heard of chat books before. I guess I'll have to check them out!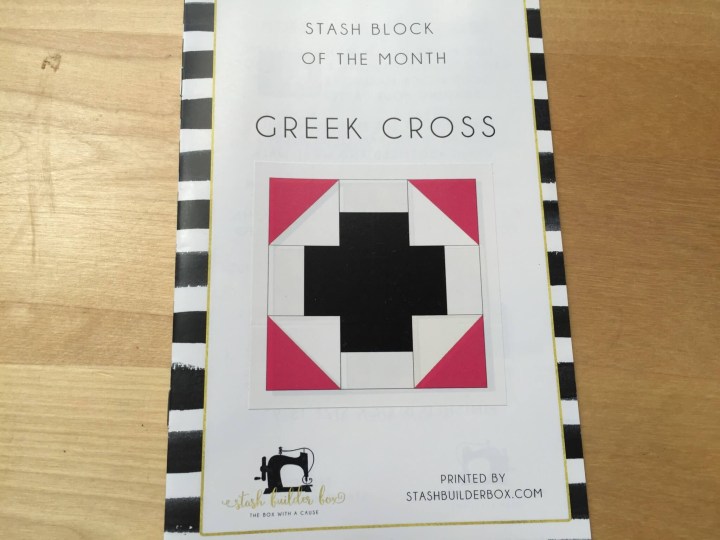 The Greek Cross pattern was this month's stash block of the month. I think it's beautiful! I'd love to make an entire quilt composed exclusively of blocks from this pattern!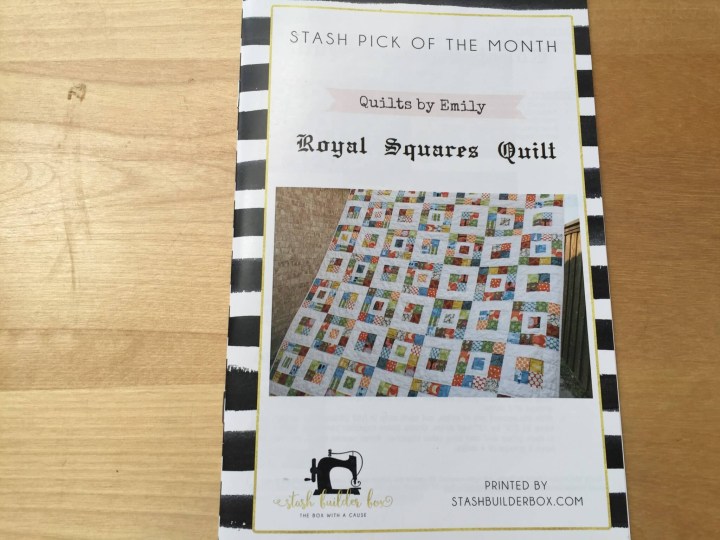 The Royal Squares Quilt Pattern is an edgy take on a vintage quilt. I love it! I can't wait to play around with it.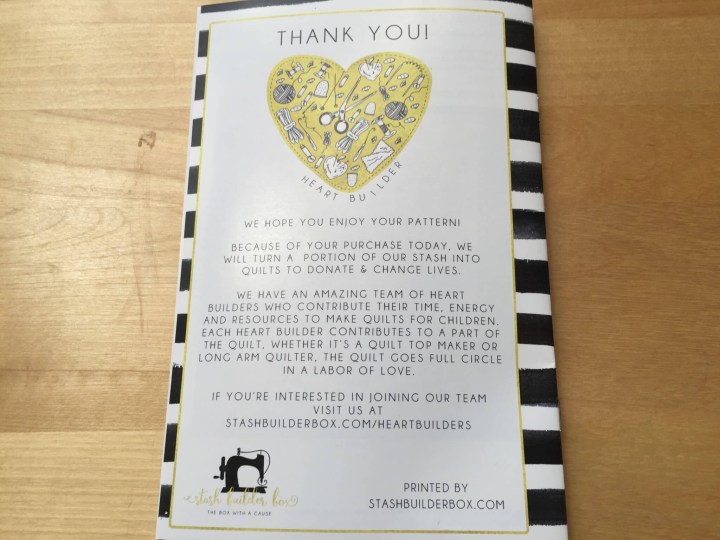 I love how this box helps support such a noble mission, and how, as a member, you get to join in on the fun. It's really inspiring.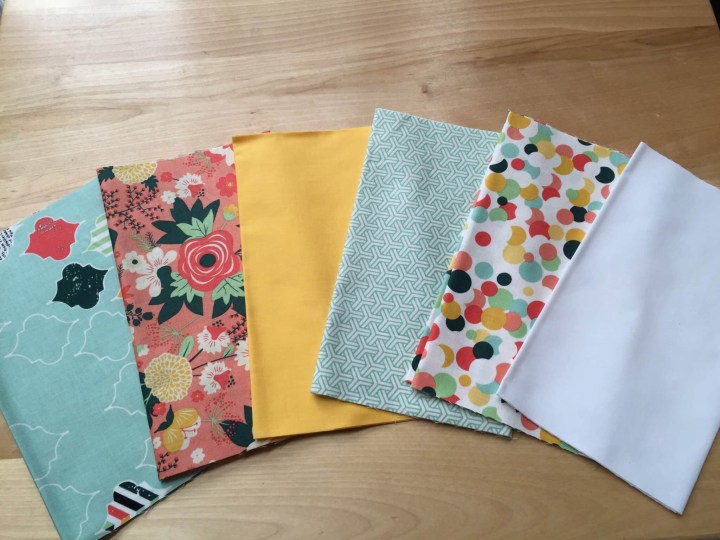 This month's box contained six fat eighths (approximately 9″ by 22″ each) of cotton fabric from Riley Blake Designs.
This Fabulous Loving Life Mint print is quite attractive. It reminds me of ornaments on a Christmas tree.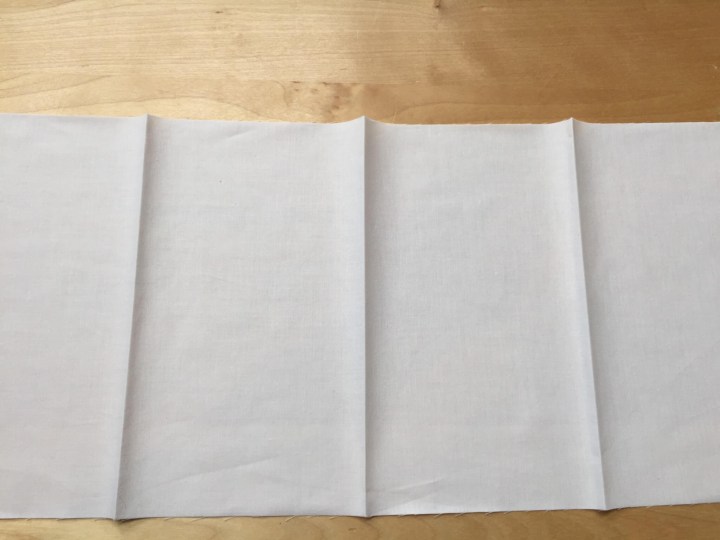 Riley Blake Basics Collection in Solid White will provide a welcome relief to the busyness of some of the other patterns. The color coordinates nicely with the enclosed patterns.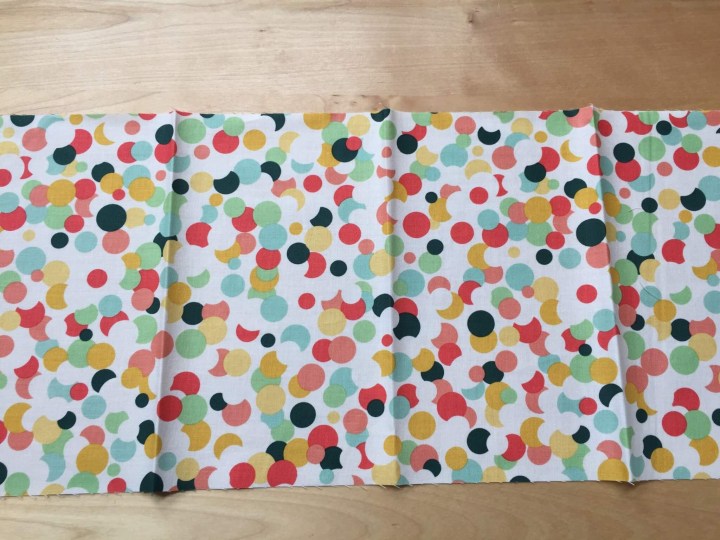 Fabulous Confetti Cream is a happy mix of colorful overlapping dots atop a cream background. It's jubilant and intriguing all at the same time. It makes me think of the magic of being immersed in a sea of bubbles.
Fabulous Y Mint coordinates nicely with the other prints. I like the weave meets boomerang look to this.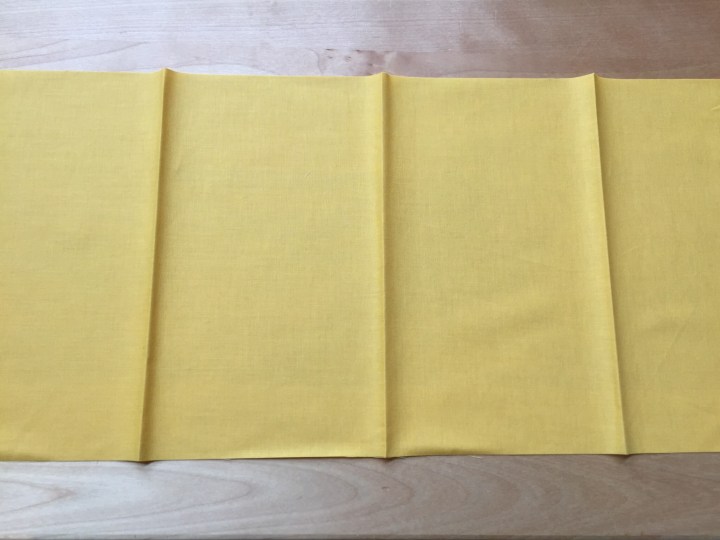 Riley Blake Basics Solids Collection in Sunshine is a nice, muted yellow and coordinates well with the enclosed patterns.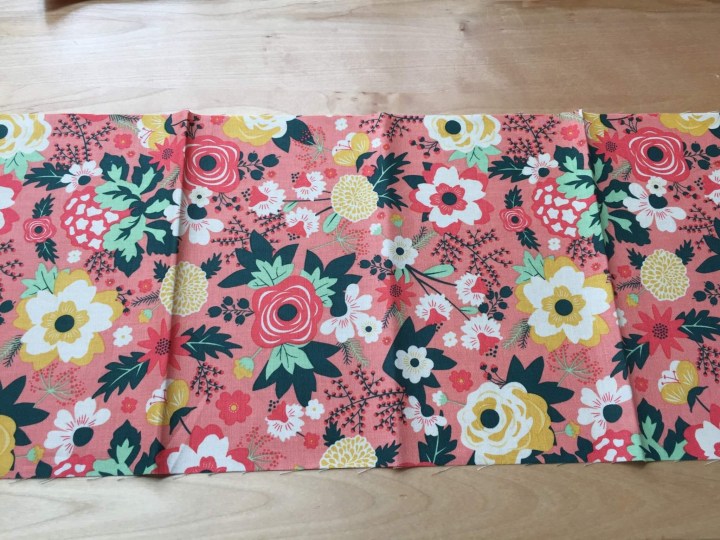 Fabulous Main Coral is a stunning mix of spring flowers on a coral backdrop. My daughter will love this!
Once I catch up with reviews (a lot of boxes pile up when one goes on vacation!), I plan to make a very small quilt with these fabrics for my daughter's favorite doll. My daughter received a handmade Cabbage Patch Kid from my parents for Christmas, and she loves putting her to bed in her (also handmade) bassinet. All she needs now is a quilt!
What did you think about Stash Builder Box?
Visit Stash Builder Box to subscribe or find out more!
The Subscription
:
Stash Builder Box
The Description
: Stash Builder Box is a box with a monthly quilting box with a cause. Each month we curate a selection of 10-12 different quilting items – fabric, thread, notions, patterns and fun extras! We want to help those who want to quilt but don't know where to start while also challenging the daily sewist with a box full of already put together quilting essentials. We take the guess work out of the project process (picking fabric, thread colors, patterns) and each box gives you items that are perfect for any age and any skill level.Our vision is to change lives through quilting. For every box we sell, we turn a portion of our stash into quilts that we donate to change lives. We work with many organizations to donate these quilts to children who are traumatized, sick or otherwise in need.
The Price
: $29.99 per month