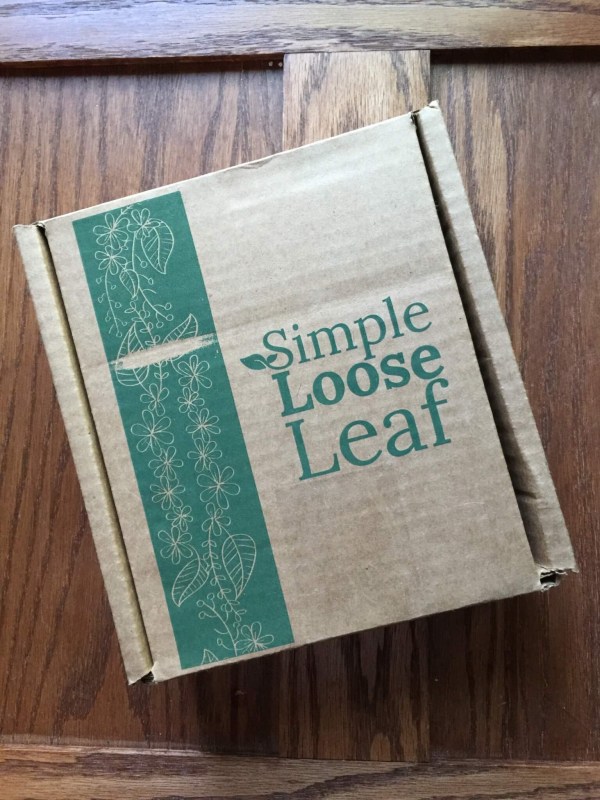 Simple Loose Leaf is a monthly tea box, which promises to delivery anywhere from 12 to 24 hand selected, loose-leaf teas each month, based on your subscription level. Subscriptions range from $12.99/mo. for a three month plan to $11.99/mo. for a six month plan. They are currently also running a special for 50% off, code: MAYBOX523.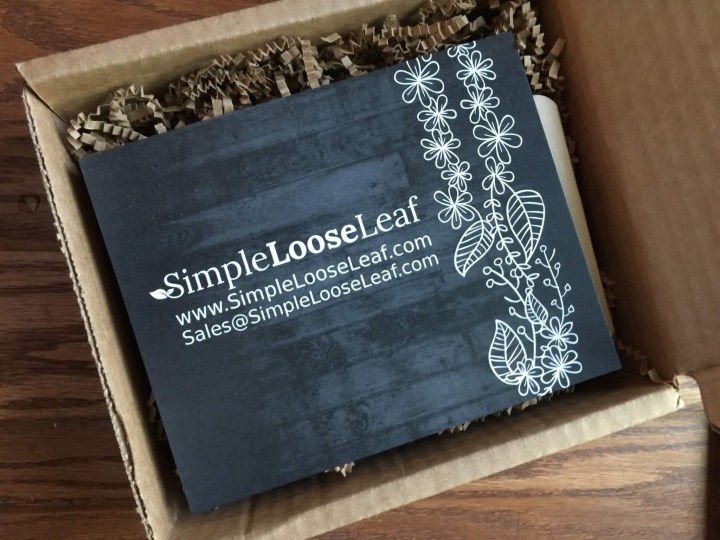 Simple Loose Leaf does include a very handy reference card with a description of each of the teas in that month's box.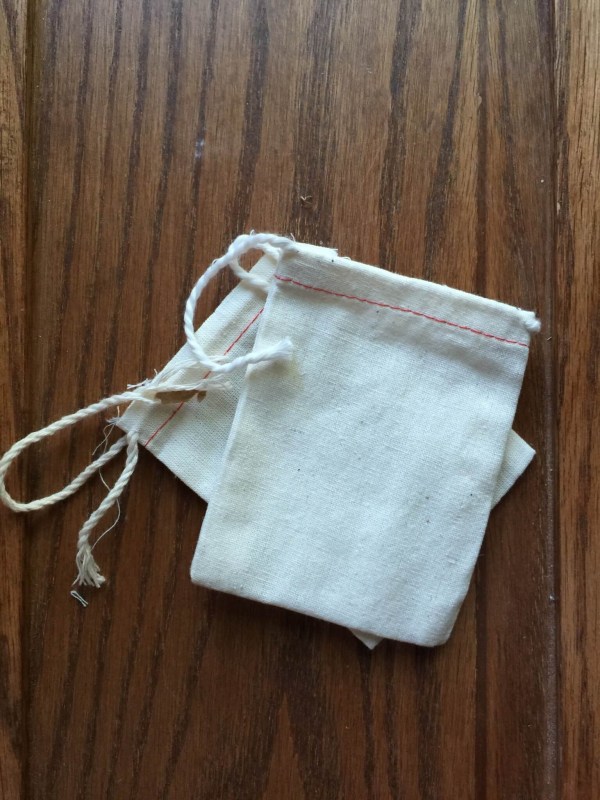 The box itself is a straightforward affair, which includes two rather useless bags for steeping. They work just fine, but you'll never clean them out well after use and honestly, just buy some bags–if you don't have any already.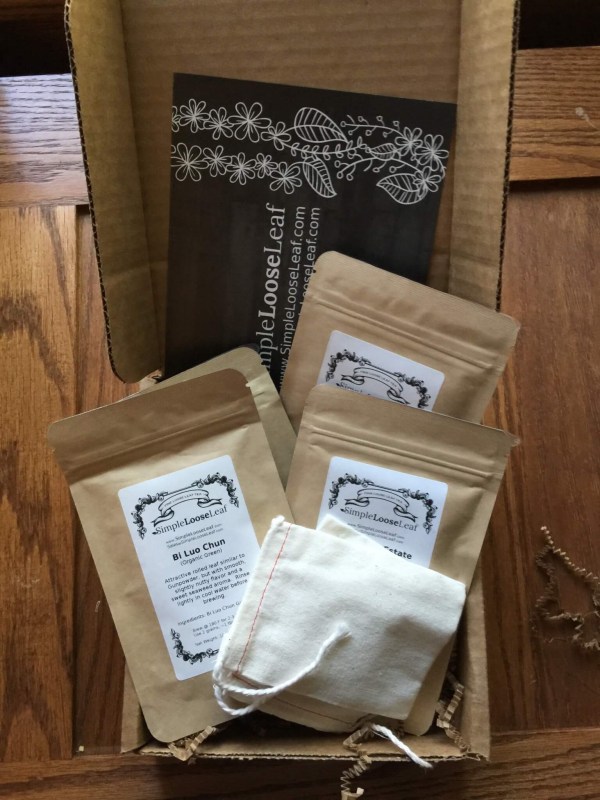 This month's box featured four teas: Avongrove Estate, Bi Lou Chun, Capetown Classic, and Evening Comfort. So, on to the teas!
First up is the Avongrove Estate, an organic Darjeeling.
What They Said: A FTGFOP Darjeeling tea is a lighter black tea with a caramel aroma and a light astringency.
(Note: "FTGFOP" means "Far Too Good For Ordinary People")
What I Say: This is definitely a lighter black tea, with a light, translucent liquor that had a very nice, but subtle aroma. That subtlety carried over to the flavor which was lovely. It's not hard to see why they called this a tea "Far Too Good For Ordinary People". The finish was flavorful, but short, with a very low astringency. A very outstanding tea.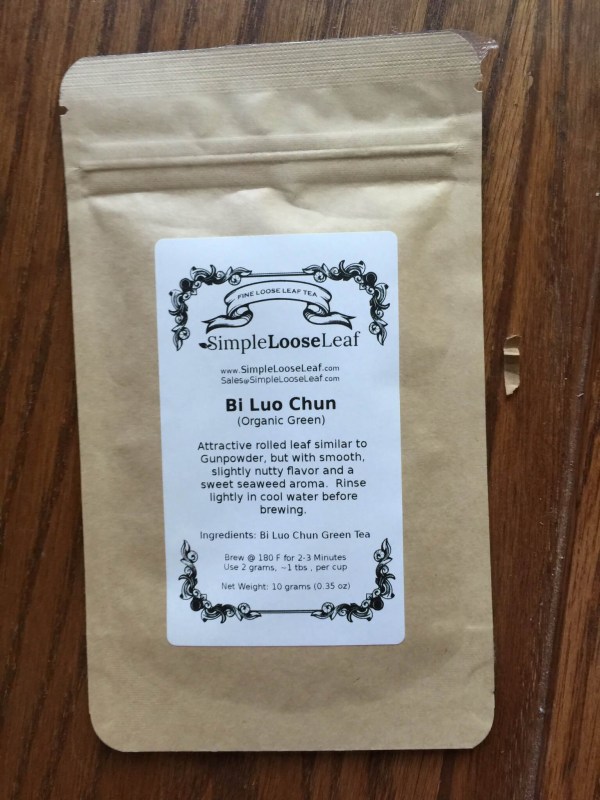 Up next was Bi Luo Chun, an organic green tea.
What They Said: Attractive rolled leaf similar to Gunpowder, but with smooth, slightly nutty flavor and a sweet seaweed aroma. Rinse lightly in cool water before brewing.
What I Say: This has a strong vegetal nose, with a pronounced seaweed smell, that definitely comes across in the taste. It's very strong (but not unpleasant) at first and gives way to a pleasant bitterness–not overwhelming at all, but a nice accompaniment. It's a full-flavored tea, with a long, lingering finish, but also not overly astringent.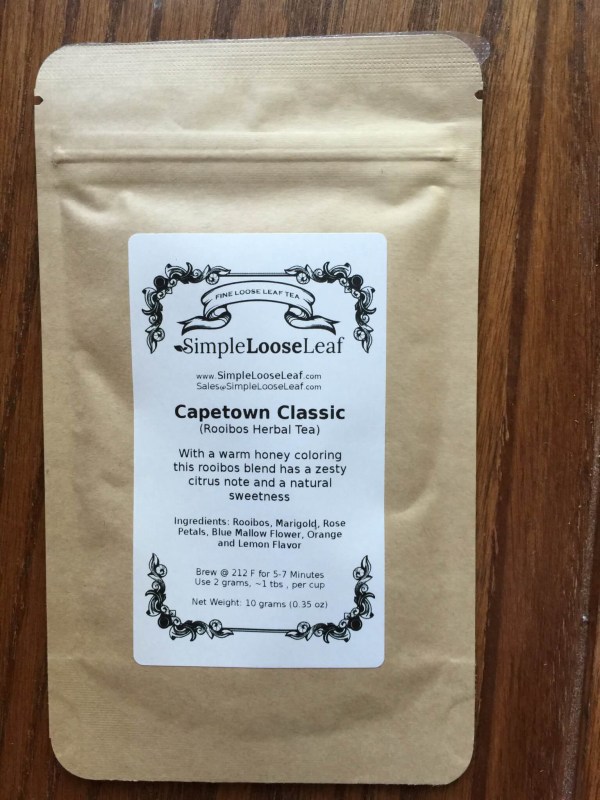 Next was, Capetown Classic, a Rooibos herbal tea.
What They Said: With a warm honey coloring this rooibos blend has a zesty citrus note and a natural sweetness.
What I Say: The amber liquor for Capetown Classic is simply gorgeous. You want to stare at it all day. It has a very nice citrus aroma and slightly "spicy" too. It's sweet, but not overly so, and very pleasant to drink. I wouldn't call the citrus in it "zesty" at all–it's more mellow than that. It's not an "in your face" lemon, it's a laid back orange. The Capetown Classic is also *excellent* with honey added.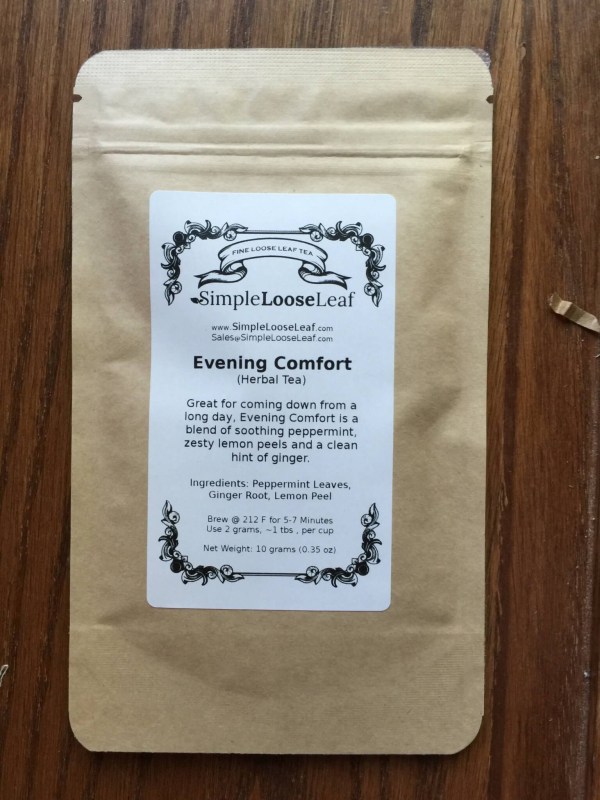 Finally, Evening Comfort, an herbal tea.
What They Said: Great for coming down from a long day, Evening Comfort is a blend of soothing peppermint, zesty lemon peels and a clint hint of ginger.
What I Say: I'm not sure I've ever had a more perfect herbal tea. The peppermint is wonderful. It has a light, honey colored liquor and the aroma of an empty Altoids tin. The flavor is so clean, with the peppermint right up front, with a great tingly mouth feel and just a very, very slight hint of ginger, so that it doesn't compete with the mint, but really accents it. Outstanding and my favorite of the four!
Overall, the folks at Simple Loose Leaf really put together four excellent teas this month. Not a disappointing one in the bunch!
Visit Simple Loose Leaf Tea to subscribe or find out more!
The Subscription
:
Simple Loose Leaf Tea
The Description
: Each month you will receive a box of wonderful and unique loose leaf teas. Every month we make sure you have everything you need to get the perfect cup of tea brewing right out of the box!
The Price
: $16.98 per month