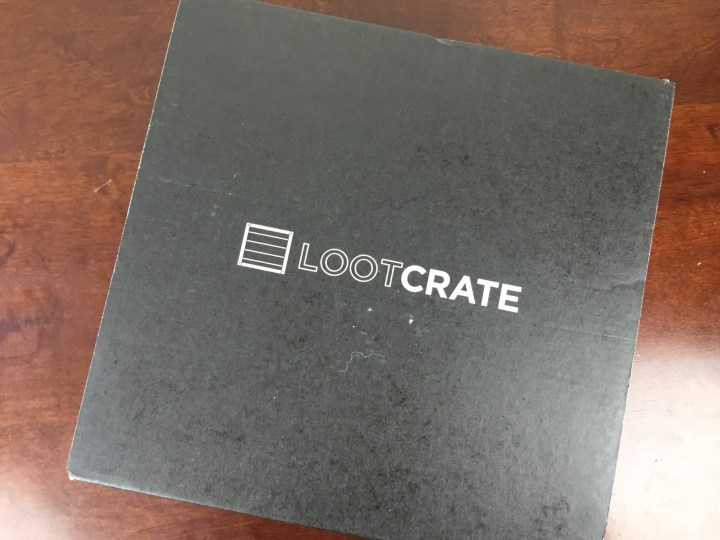 Loot Crate's theme for May was POWER.    Loot Crate is the original subscription box for geeks & gamers. Every month you'll get awesome geeky items curated around a central theme. One of the things I love about this box is that it's only $20 per month – a super affordable geeky fix with a subscriber base so gigantic that every box is full of really awesome geeky items – many of which are exclusive to this subscription (and not just oh, it will be released later – actual exclusive items you'll only get in this box!). Every Loot Crate box in 2016 will have a shirt!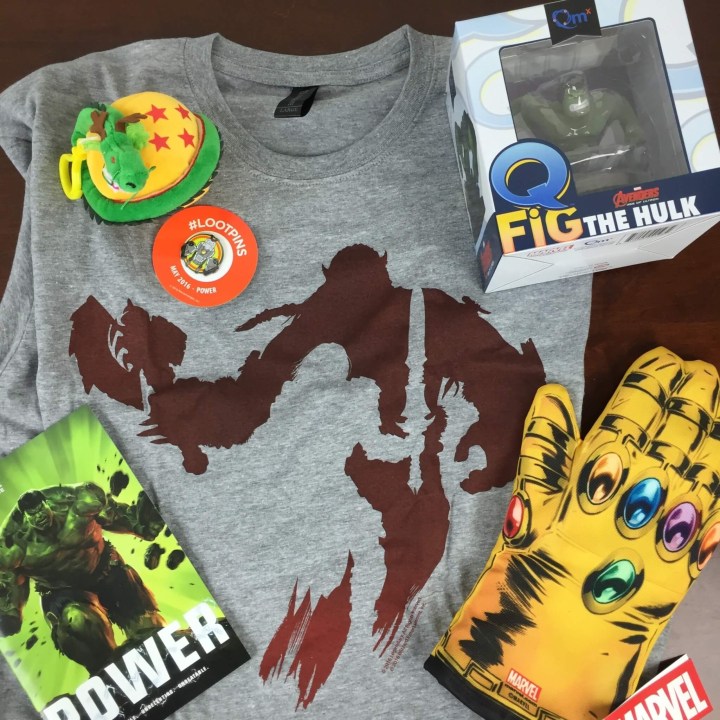 All the items in the May box!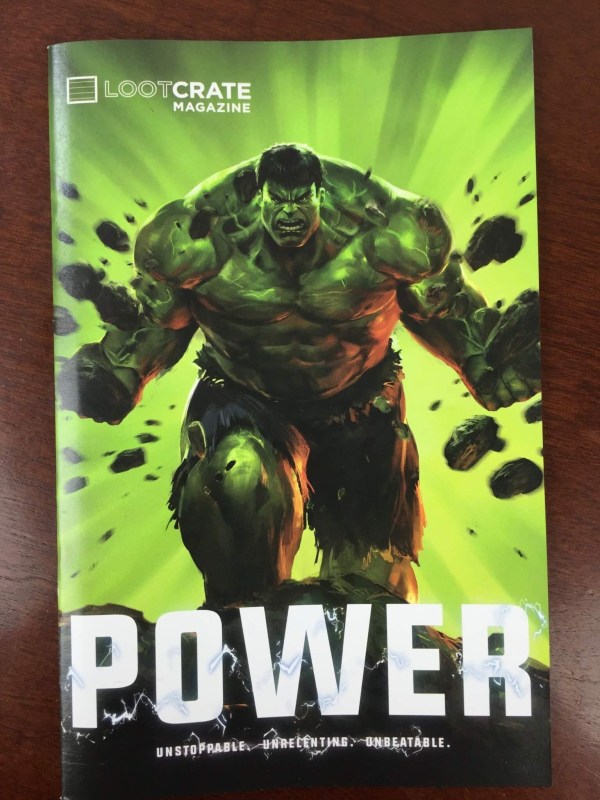 Every Loot Crate box comes with the mini mag!
The subscriber letter was nice and big this month again. The magazine was also advertise-y but it was WAY less obnoxious than last month.
I love the content paired with the item information!

Everything in the box is exclusive this month!

The Exclusive Loot Pin unlocks bonus digital content. The POWER pin is a Battleborn AI minion. Yay robots, but I kinda wish it was…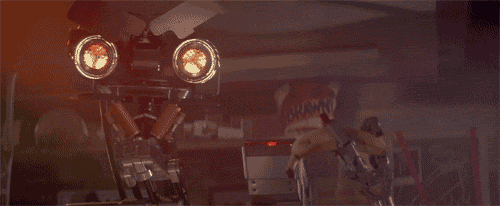 JOHNNY FIVE! I know, I date myself every time I review this box.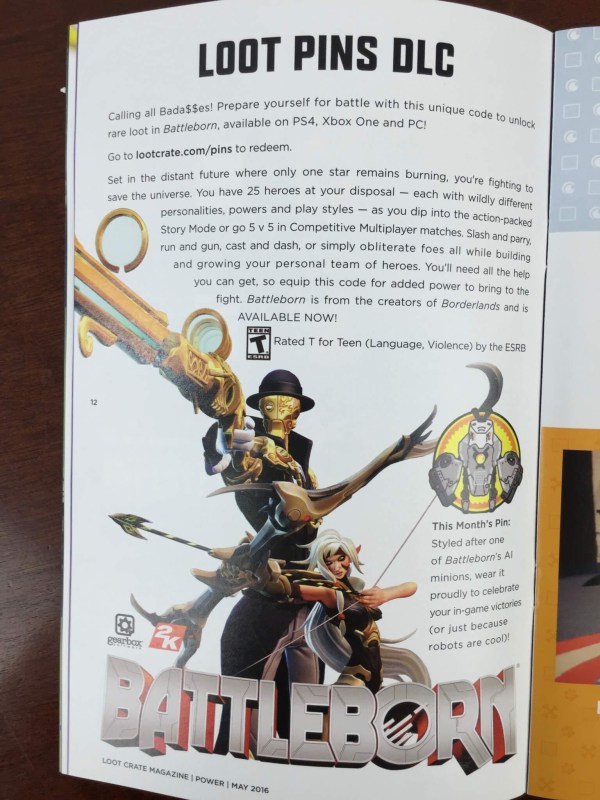 This month you can download "rare" loot in Battleborn on PS4, Xbox One and PC.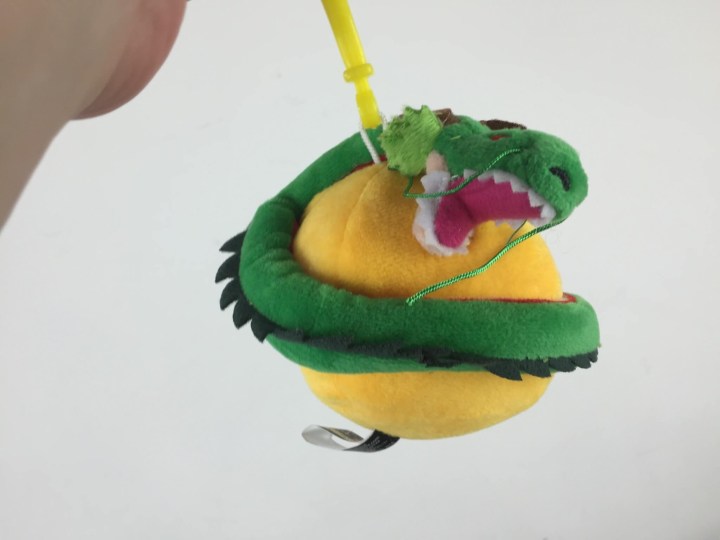 Dragon Ball Z Shenron Plush Keychain: The first ever DBZ item in Loot Crate. Nice to see some variety! I wasn't particularly impressed with the quality, but the design is rad and my five year old carted this one away immediately to stash in his warehouse of exclusive, collective items.
Warcraft T-Shirt: This wasn't super awesome until I looked at it a few times – it's a silhouette of horde and alliance. I'm not super impressed with the quality of the shirt this month – it's going in my husband's closet. If you ordered a W3XL please let me know the sizing on it – it seemed to me that this men's large was particularly large. Loot Crate needs to figure out it's sizing (see this Level Up review for more details on shirt size variations).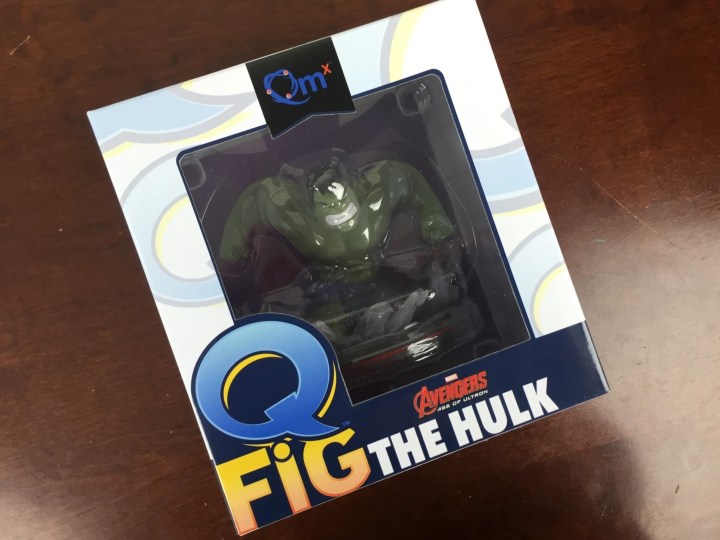 Marvel Avengers Age of Ultron Q-Fig The Hulk Figure: This is a GREAT figure this month!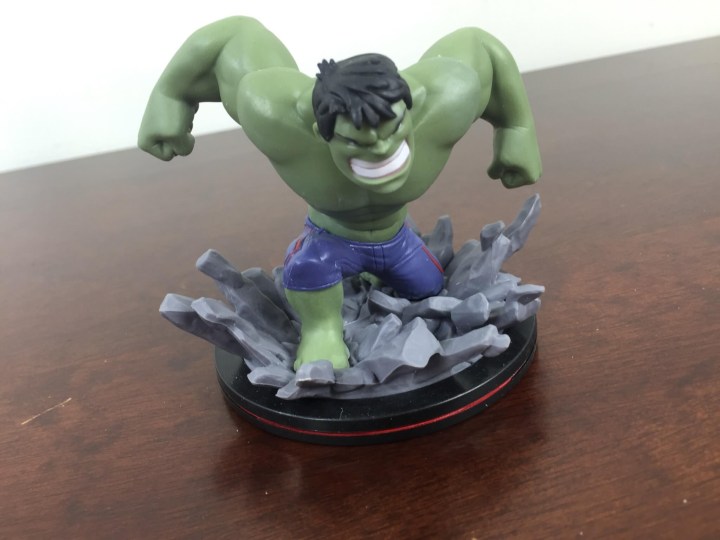 It's super solid and has a great super hero landing (see e.g., Deadpool) and you can just see the ground jumping back at him in a wave of kinetic energy!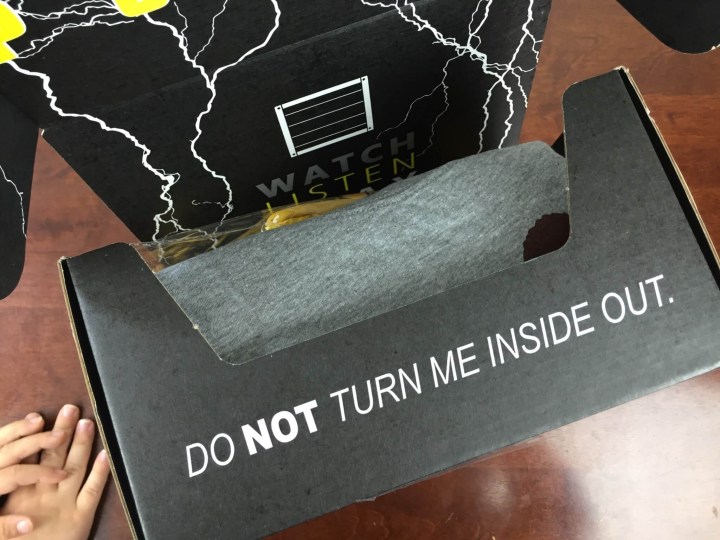 A brief box digression – do Not turn me inside out!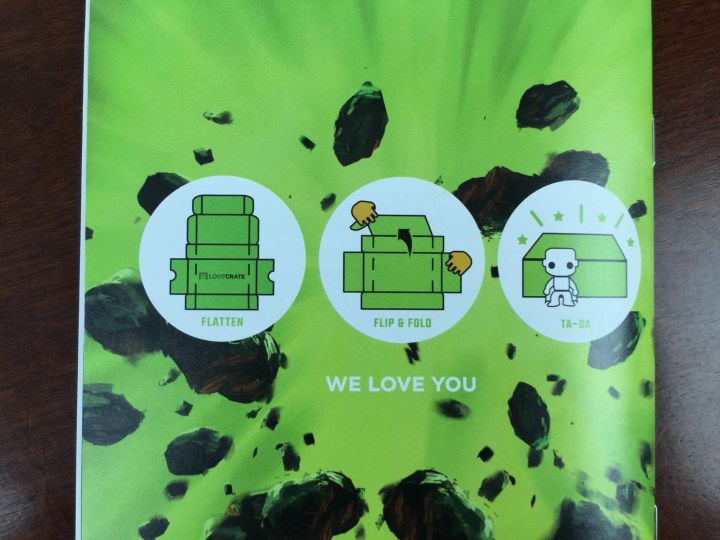 Why would you give me this diagram? It was confusing. In fact, you weren't supposed to do anything with the box at all!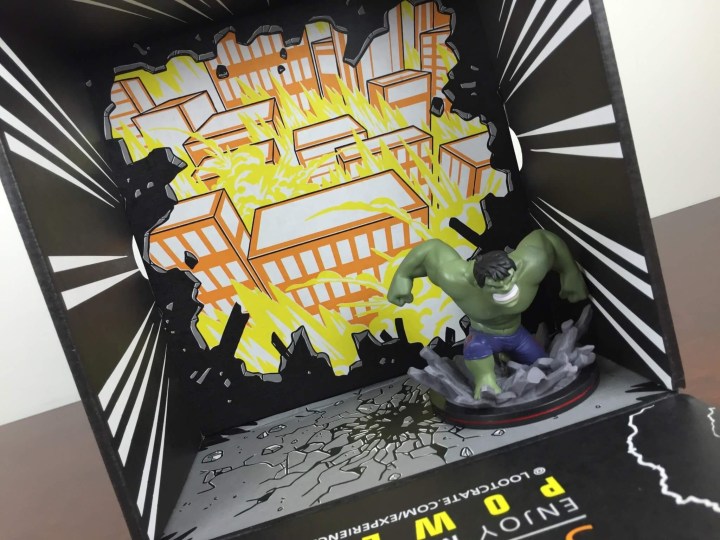 My son insisted that Hulk be off to the side so you can see where he smashes through the ground! My husband is going to slice off the box lid for him so he can display Hulk properly.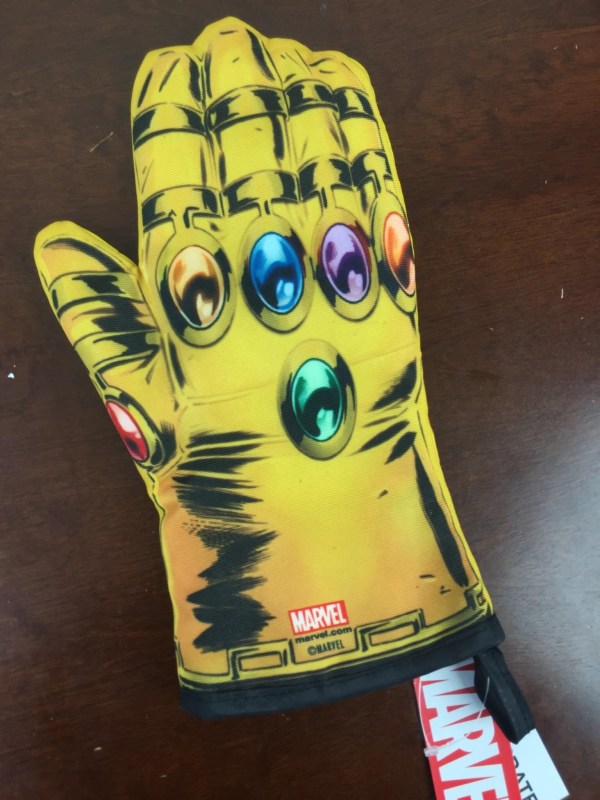 Infinity Gauntlet Oven Mitt: I almost wrote here that Lootaku 1-uped Loot Crate on Infinity Gauntlet items (see photo below – May Lootaku review here). But now I'm reading that this item is produced by ICUP, Inc. And that really counts for something with me.
This is an awesome item that will allow you to wield so much power. My youngest was allergic to the power and sneezed mightily when faced with the ability to bend time and spice right on his hand.
My 5 year old suffers no ill effects from holding control over all power and energy that was or ever will be.
But the baby discovered he could wield the gauntlet and gems on his foot. What do we do now?
If you want to see spoilers for upcoming boxes (still waiting on June!) or reviews or information on the other boxes in the Loot Crate family, be sure to check out our Loot Crate page!
What did you think of Loot Crate this month? Save 15% on any subscription when you use this link and coupon code HELLOSUBSCRIPTION15.
Visit Loot Crate if you'd like to subscribe or find out more!
The Subscription
:
Loot Crate
The Description
: Lootcrate is a subscription box full of gamer-ific loot for geeks and gamers. Past crates have included figurines, candy, stickers, gift cards, accessories, more figurines, buttons, books, postcards, shirts, stickers, games, you name it, all with a geeky, game-y flair.
The Price
: $19.95 per month