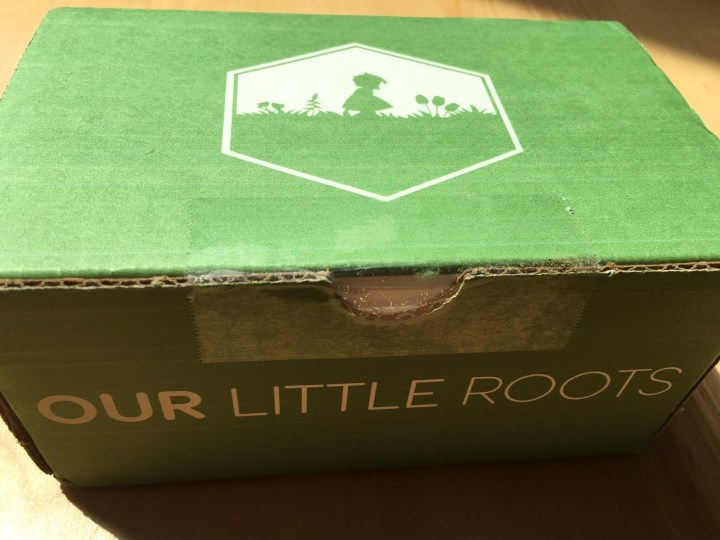 Our Little Roots is a monthly subscription box that delivers everything you'll need to start an organic garden with your child. When you sign up, you'll fill out a brief survey in which you'll let Our Little Roots know how experienced you are with gardening and where you live. Based upon your answers, they'll send you a box with seeds and directions for growing them.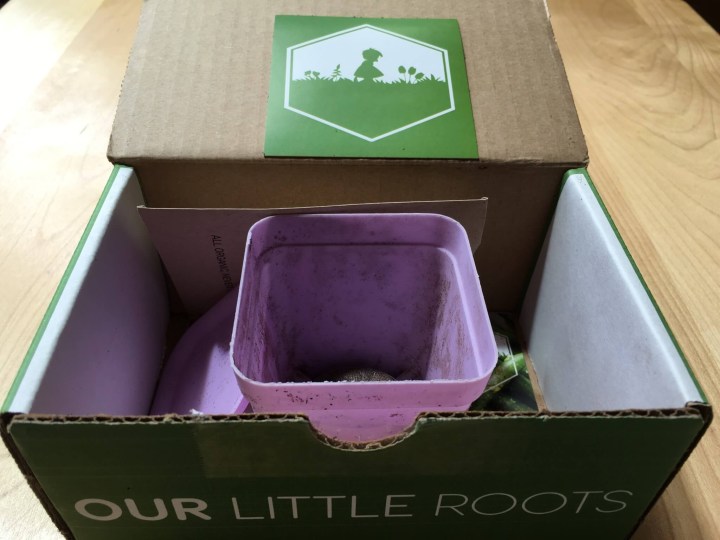 The box itself is quite attractive. While there aren't a lot of decorative touches inside the box, if there were, they'd distract from the intent of the box: go outside, get dirty and grow something special with your kids!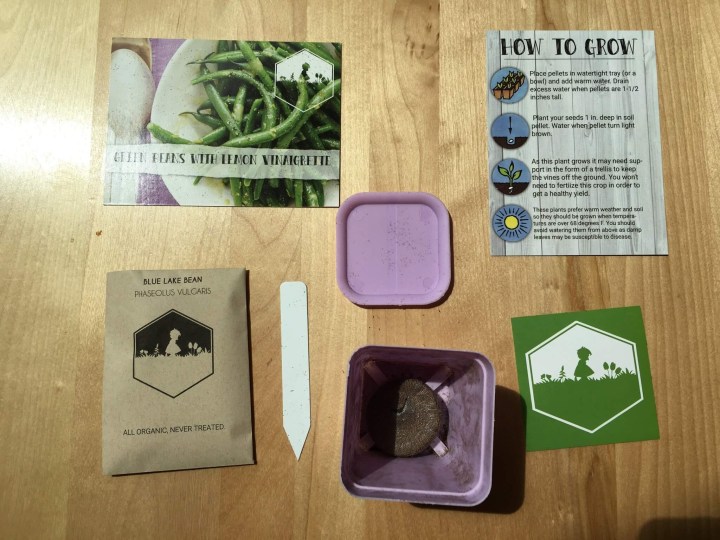 March's box contained blue lake bean seeds, a growing medium, information about blue lake beans, a recipe card, a sticker and a plant designation marker.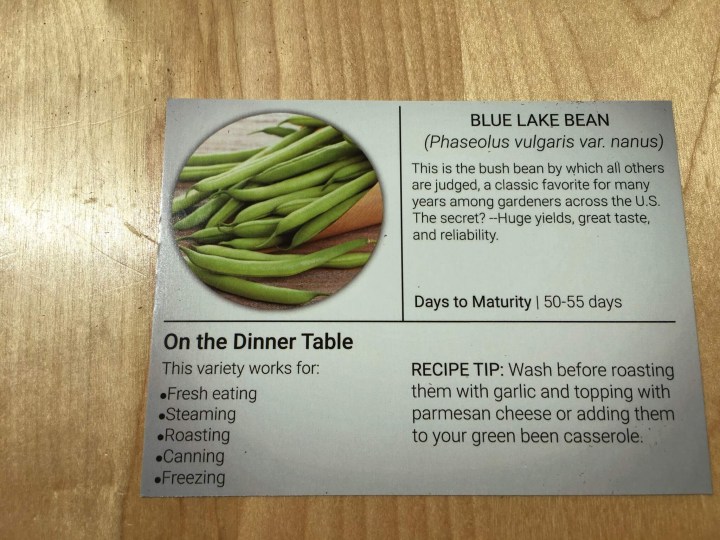 These beans sound great and also sound like just what we need: reliability, huge yields and great taste!
When I signed up, I told Our Little Roots that I'm a beginner gardener. These were the directions they enclosed. I wish they had included some notes about when to transplant the soil pellet. I also wish they had reminded me more explicitly what I signed up for: a plant that spends part of its day in the shade. Still, the directions they provided were very helpful. In optimistic anticipation of what lies in store for us, I plan to take my kids to our local organic nursery later this week to purchase a trellis.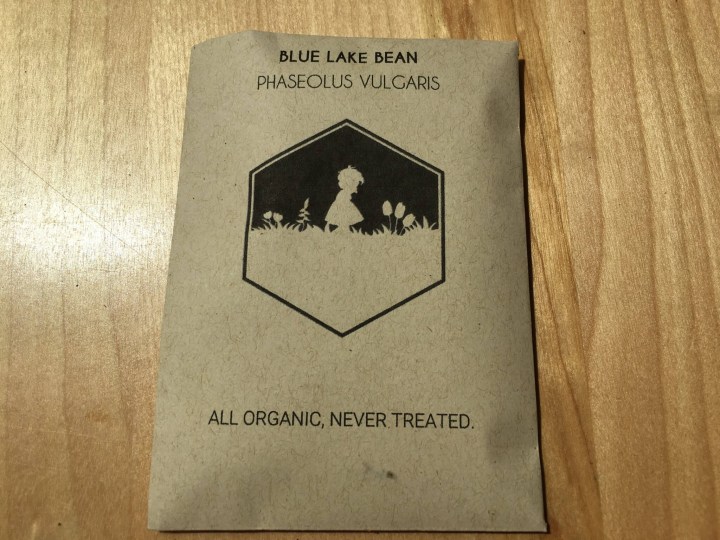 The organic blue lake bean seeds arrived in this attractive envelope.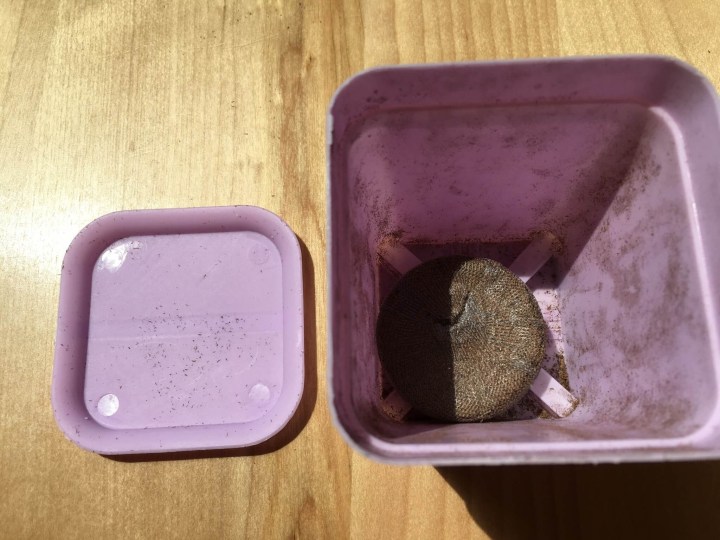 This is the enclosed soil pellet and container used for sprouting the seed. I like how much drainage this container provides. Still, it's a little big for the enclosed pellet. I'll pick up more soil when I stop by the organic gardening store to pick up the trellis later this week.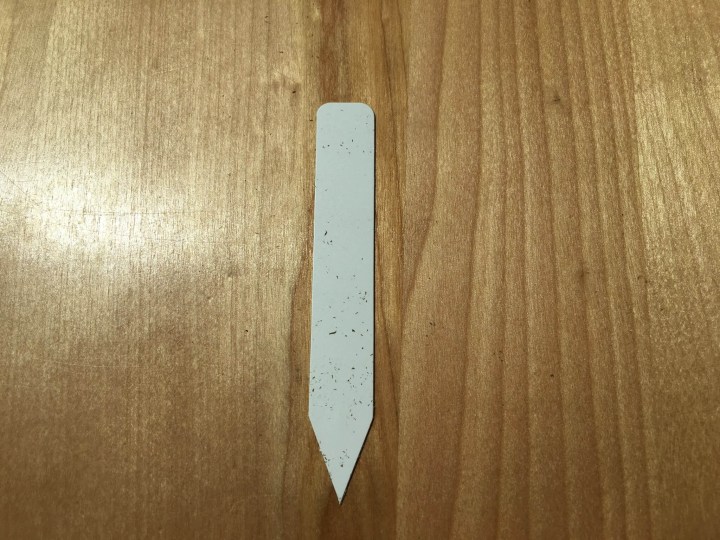 The enclosed white stake is perfect for labeling your seeds once they've been planted, especially if you're planting lots of things at the same time.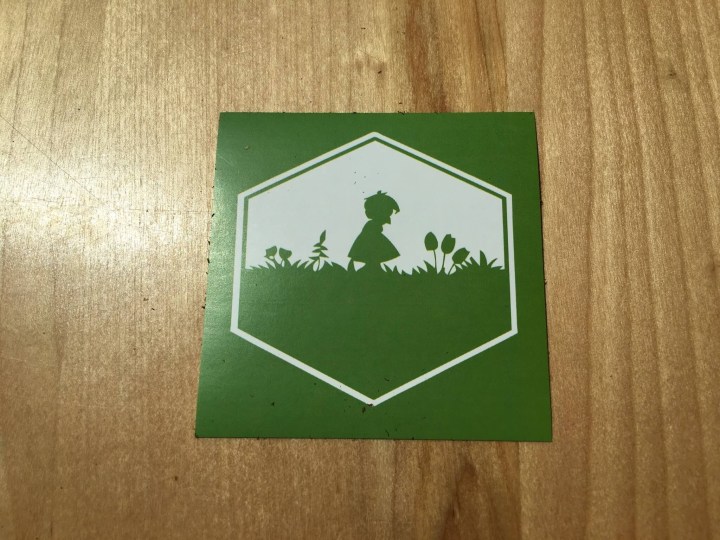 I love that each month my son receives an attractive sticker from Our Little Roots! He loves stickers, and these provide a nice motivation for him to continue on our gardening adventure.
The enclosed recipe card looks delicious! I hope these beans grow so that we can indulge ourselves with homemade green beans with lemon vinaigrette!
The first order of business after we opened the box and shot some pictures of the contents was to enlarge the soil pellet. My son placed it in a bowl of warm water.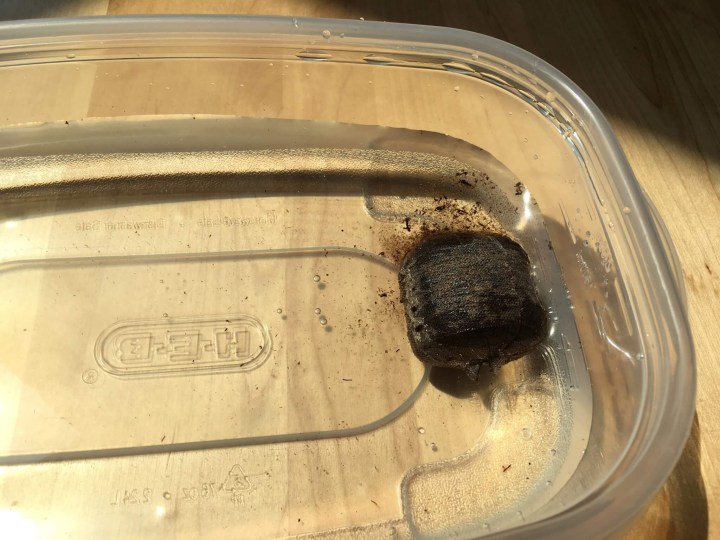 Within five minutes, the soil pellet expanded to the desired 1-1.5 inch height.
My son placed the expanded pellet in the container, added one seed to the middle of the pellet and admired his handiwork. We placed the pot in front of a window in our kitchen. We received many large seeds this month. Once we pick up more soil, we'll try to grow the rest of the seeds from an egg carton before transplanting them outdoors.
As a reward for his good work, my son happily took the sticker and placed it on his hand. We can't wait to see if our beans take root! Whether or not they do, we look forward to continuing our adventure in gardening next month with Our Little Roots!
Have you tried Our Little Roots? What do you think about this subscription?
Visit Our Little Roots to subscribe or find out more! Get a free dial seed sower with your first month with coupon code ONTHEHOUSE or save $3 on your first month with coupon code FIRSTROOT.
The Subscription
:
Our Little Roots
The Description
: Our Little Roots caters to showing children, and adults, just how awesome growing something can be. With an Our Little Roots bag, you are not only getting non-GMO seeds but also the soil needed to plant them and keep them healthy, stakes in case you want to put your seeds in a garden outside, and instructions on how to care for your little seeds. For less than the cost of one family meal out every month, you can bring a sustainable and delicious future to your home.
The Price
: $11.95 per month