Gathered Table is a website available to subscribers that creates customized weekly meal plans and grocery lists for users. It also houses a large, tantalizing recipe library that members can search for ideas and inspiration to make meal planning easier. Its recipes were culled from bloggers, staffers, celebrity chefs, magazines and books.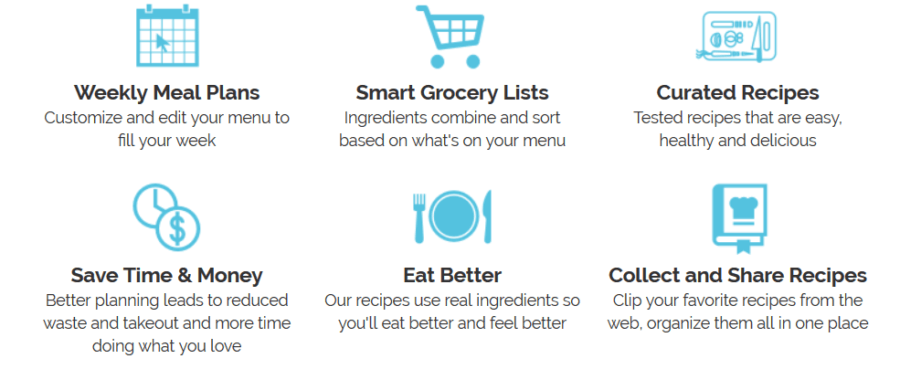 Once you subscribe, you'll fill out a basic questionnaire. You'll tell Gathered Table what meals you'd like help planning. Then, every week, Gathered Table will email you suggestions for the meals you've requested. You can always amend their suggestions and download shopping lists from your account tab.
This is the ideal subscription for those who like meal subscription services, but don't like the enormous amount of packaging that often accompanies them; those who like meal subscription services, but want to control the quality or price of their ingredients; those who are on a diet and want to know the nutritional value of the food they're eating; those who want to buy only the ingredients needed for a specific meal or set of meals while at the grocery store; or for those who need inspiration in their meal planning. Virtually all of the recipes included in the site are easy to prepare. Many are pretty basic. But they've all been tested by the employees at Gathered Table, who promise that you'll love them too!

The site also includes additional helpful information that every home cook should know. I love reading through these articles. I also love browsing the recipes. I currently have 116 recipes saved in my online recipe folder, just waiting for me to try them out. Here's a rundown of the first four I've tried:
Tarragon-Tomato Salad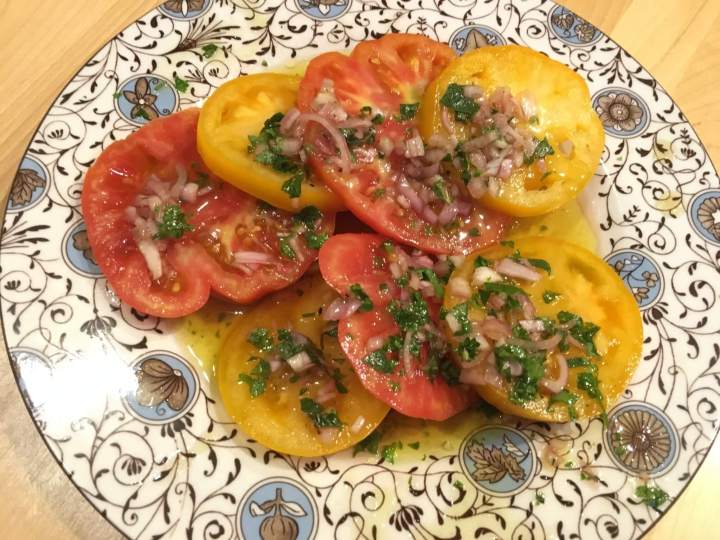 Last night I was craving tomatoes. I searched Gathered Table for a gazpacho recipe, but alas, they didn't have one. So I searched for a tomato recipe instead and came up with this Tarragon-Tomato Salad. It's fantastic. I would eat this happily every day. I used a mix of herbs from my garden and the last of the wonderful Olive Press olive oil I received for my birthday. I ate the entire plate for dinner and called it a night.
Turkey Sausage, Spinach and Cheese Mini Frittatas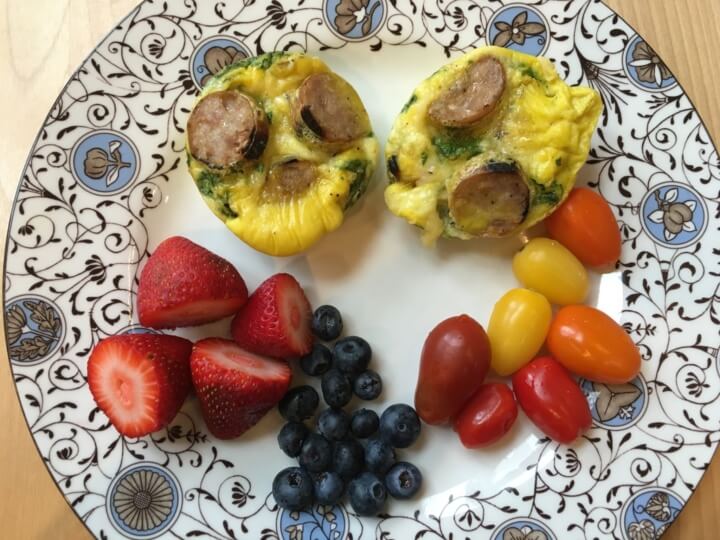 I substituted chicken apple sausage for the turkey sausage, and the result was good. While I loved the flavor of the chicken apple sausage itself, I wish that, overall, the frittatas had a bit more flavor. Next time, I'll add more cheese, salt and pepper and see how they turn out.
Of the four recipes I tried, this was one of the two that had an editorial issue. The recipe asks you to brown the sausage, cut it and set it aside. That's the last mention of the sausage. Assuming it was supposed to go in the frittata, I placed slices on top of the egg mixture, just before I put the muffin tin into the oven.
French Potato Salad
This was the least successful of the recipes I tried. That surprised me since it was adapted from James Beard. While I followed the recipe, beginning by pouring wine and oil over the potatoes, I wonder whether or not I was supposed to emulsify these first. Next time, I'll reduce the amount of olive oil in the recipe and add more vinegar and a pinch of sugar to it. I'll also emulsify the dressing and see what happens. Theoretically, anyway, this should have been a home run for me. I was sad that it came up short. While I ate mine, my husband threw his away.
Aunt Margaret's Chocolate Chip Cookies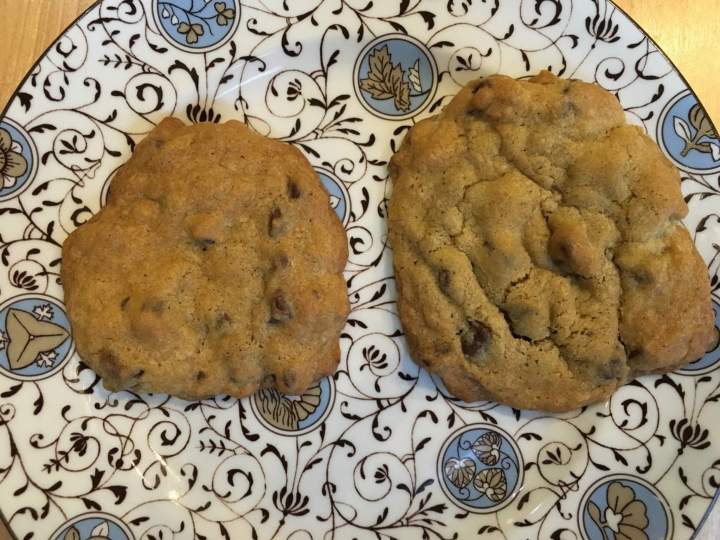 My husband and I capped off our night by sharing some chocolate chip cookies with one another. While they came out fine, they were not the best chocolate chip cookies I have ever made. My husband did not hesitate to tell me he's enjoyed other cookies I've made more than these. Still, they were good. My only difficulty making these, again, had to do with an editorial issue. I assume I was supposed to add 3/4 cup sugar to the wet mixture, but the recipe leaves this detail out (3/4 cup sugar was listed in the ingredients, but not in the directions).
While I like the idea of Gathered Table very much, and I love that the recipes are all easy to prepare, the current editorial issues need to be resolved. Two out of the four recipes I randomly tried had editorial issues, and a third may very well have had them too.
I love that when you sign up for a trial, they don't ask for your credit card information. I also love that if you let your trial expire, you still have access to their recipes, just not the nutritional content, the meal planning services or the shopping lists. Access to the recipes is really what I'm most interested in anyway, so for now, I'll let my subscription expire and continue to browse the recipes for inspiration. I just hope I don't get too frustrated with editorial errors!
UPDATE: Based on the feedback in this review these recipes were retested and updated!
Let us know about your experience with Gathered Table!
Visit Gatheredtable to subscribe or find out more!
The Subscription
:
Gatheredtable
The Description
: We curate, test and perfect recipes from all over, recommending you the very best recipes that match your preferences.You don't have to meal plan alone! Gatheredtable has lots of resources to help you out in the kitchen and the grocery store. Paleo, Vegan, Vegetarian, Diabetes, Cooking for 1-2, Low Cal, Gluten Free, Nut Free, Dairy Free… whatever your diet, we've got you covered.Gatheredtable donates 1% of profits to the Edible Schoolyards Project.
The Price
: $10.00 per month