The 90s Box is a monthly subscription box that brings you back in time by curating items and snacks from the 1990s. Each month, you'll get a mystery time capsule that contains 5-8 items representing this era.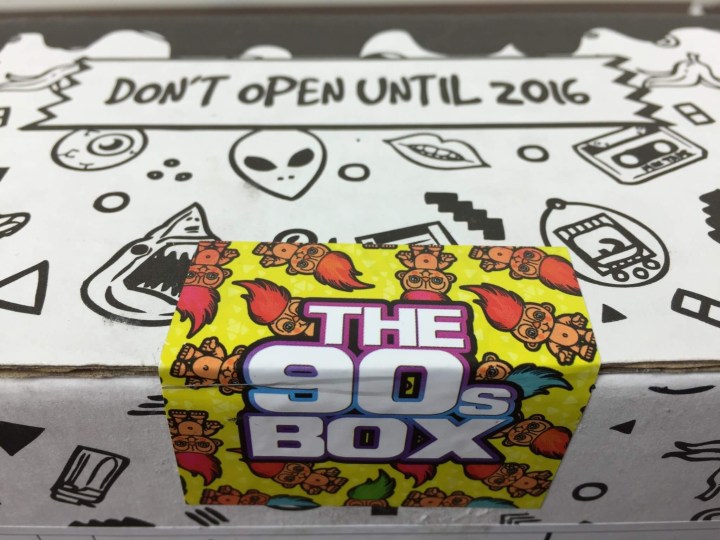 The box is a bit like a time capsule, with some items being originals manufactured in the 90's — other items are replicas or 90's favorites still in obscure production.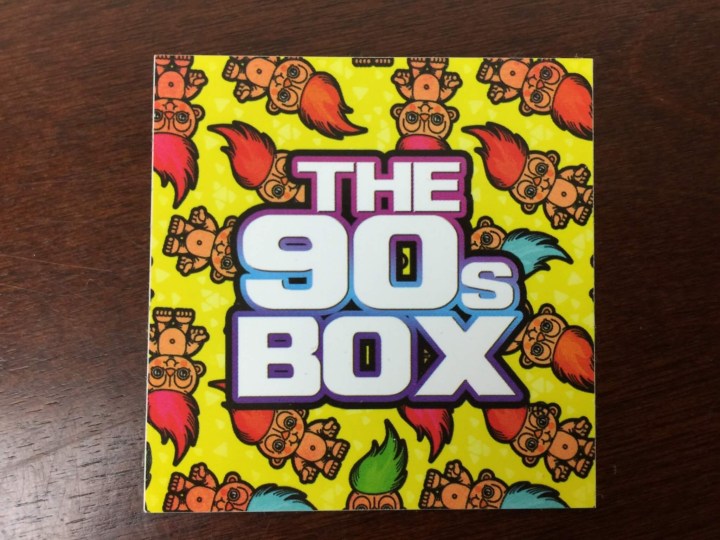 Sorry, still no trolls inside this edition.
A booklet is included in the box that provides more information about the items curated this month.
The information booklet also tells you how to use each item, and how they became popular way back in the 90s.  Each item gets a fair amount of real estate.
All the items in this month's the 90s Box.  The box is focused on popular toys, games, and candy of the era, rather than pop culture — the nostalgic effect will be greatest for those that were in grade school during the 90's.
Beanie Baby:  These critters were insanely popular, and they remained so for quite awhile.  Kids loved them, but they also were a hit with collectors — the booklet discusses the Princess Bear, a commemorative bear issued following the death of Princess Diana that has sold for an obscene amount of money.  Our beanie was a Clifford type dog (but small in stature).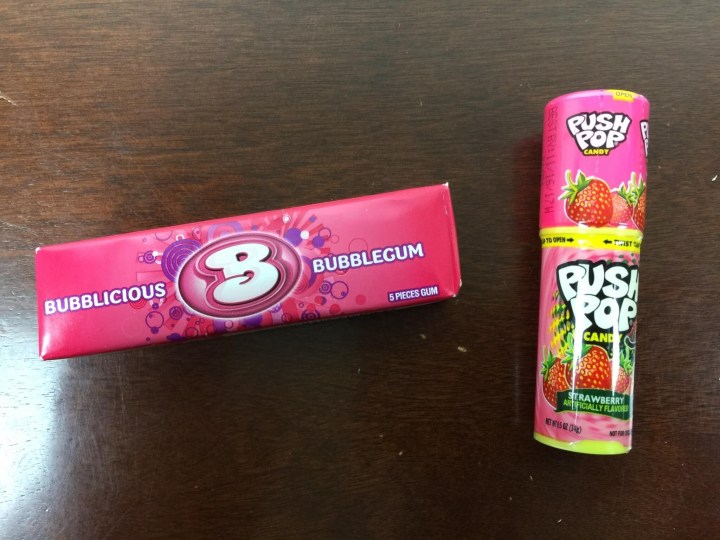 Bubblicious:  Though the wrapper has changed over time, the gum remains the same.  I still have a vivid memory of riding the bus, with G n' R's Paradise City playing, and chewing a piece of Paradise Punch when it was a new flavor.  My son found the pack and chomped through it no time.
Push Pop Candy:  The 90's was a time of fabulous innovation in the field of wearable and mechanical candy devices.  Push Pops were the perfect way to create a sticky mess, and still be able to save the rest for later.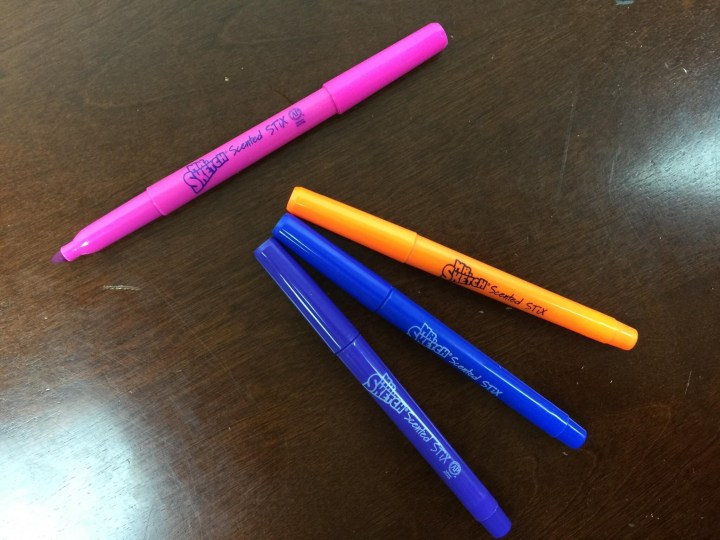 Mr. Sketch Scented Stix:  These are a slimmer, modern incarnation of the classic fat Mr. Sketch marker.  The important thing was the scent.  These markers are the reason half the school population had dots of ink on their nose on any given day.
Classic Chapsticks Reindeer Sugar Cookie-Flavored Lip Balm:  I don't recall if we had such advanced flavors or not, but chapstick was all the rage.  Everyone had a stick in their bag or pocket at all times, especially in the winter.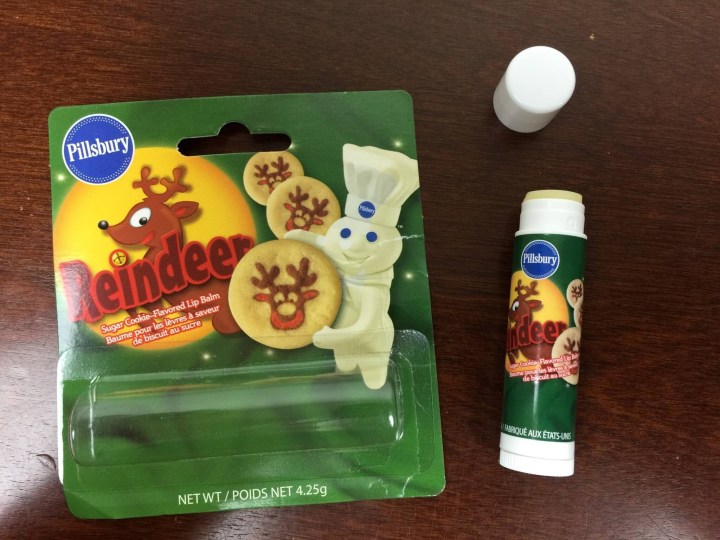 This particular stick is sugar cookie flavored (and it sure smells like it, too).  I distinctly remember the cherry and unflavored varieties being very popular.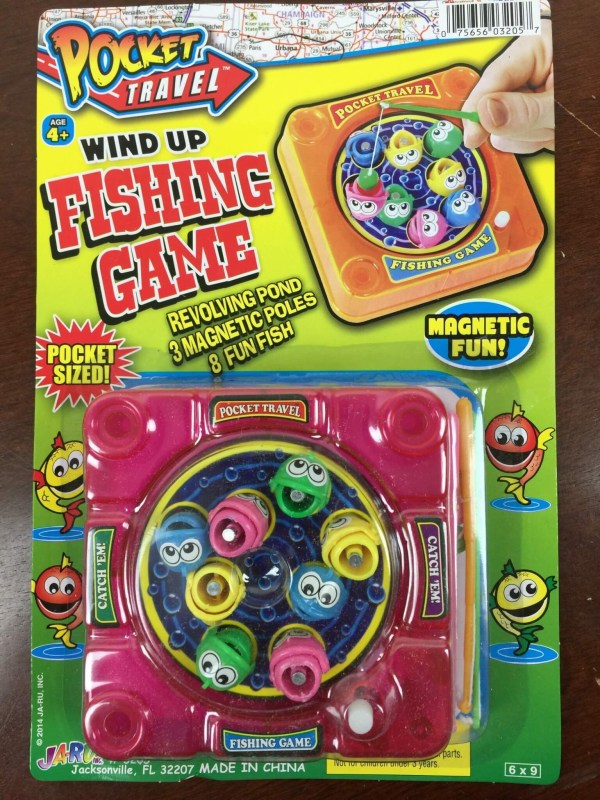 Pocket Travel Wind Up Fishing Game:  Bigger versions of this game were everywhere.  The fish circle and chomp, while players use a magnetic lure to try to grab the metal post in their mouths.  It's harder than it sounds!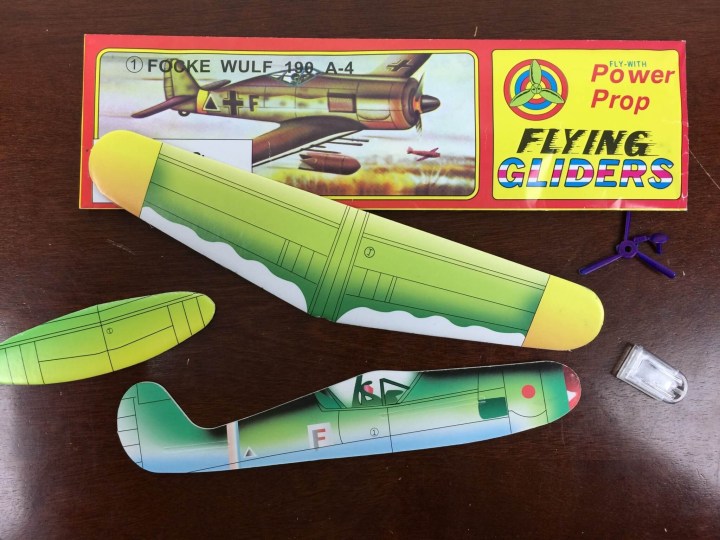 Flyback Foam Airplane:  These were a super popular and inexpensive toy.  These were a less brittle version of the balsam wood planes from the 80's, and they now had full color print matching the silhouette of a actual early 20th century propellor plane.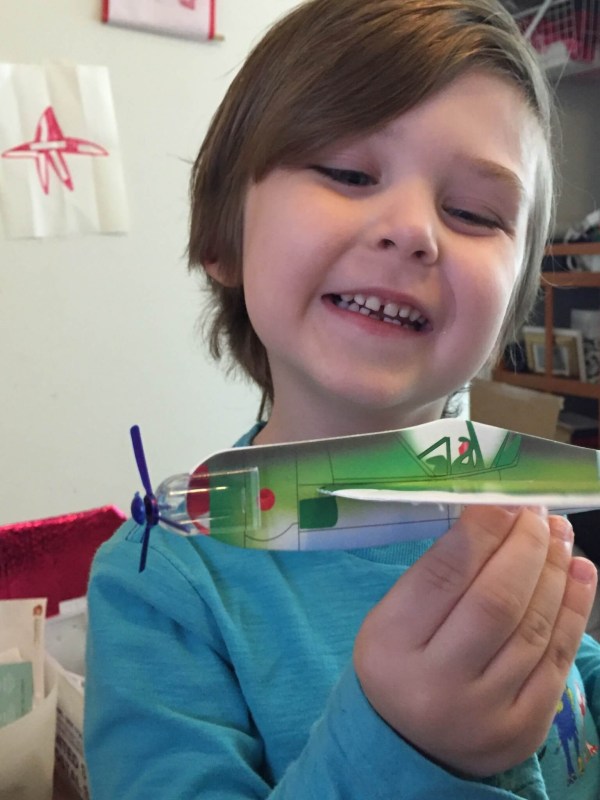 This version includes a spinning propellor, but it still relies on kid power and gravity for propulsion.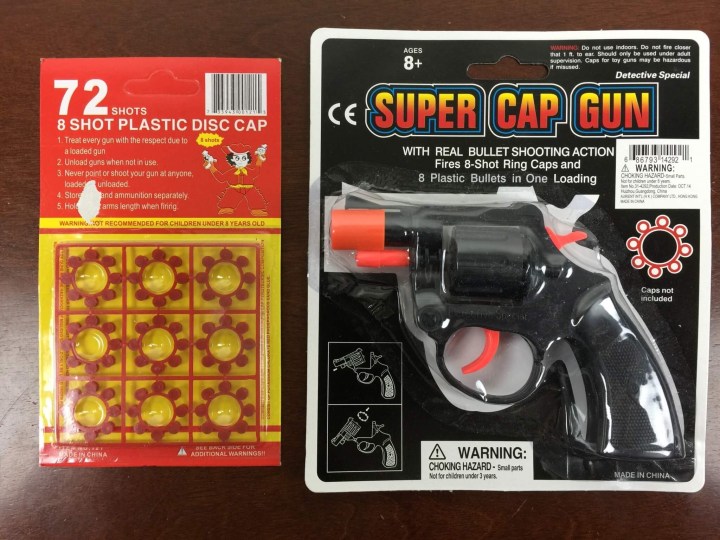 Real Firing Cap Gun:  This ring cap guns were an improvement on the strip guns, as they had far fewer misfires, were easier to load, had more water resistant ammunition, and looked realistic due to the absence of red paper coming out of the top.  I believe the 90's is when they first started requiring orange or other bright nozzles on toy guns as well.
Tech Deck:  This 96mm replica board comes with a deck, trucks, and two sets of wheels — plus it has a tiny socket wrench and driver, as well as stickers.  You can swap out the parts and upgrade your deck, just like a real board.  I love that they have actual screws and nuts attaching the pieces, so they assemble in a realistic manner.  My son adores this.
Throwback McDonald's Happy Meal Toy:  Back before it was considered a cruel marketing manipulation, Happy Meals always had cool toys and were coveted collectibles.  They were always incredibly gender stereotyped, too, with Barbies for boys and Hot Wheels for girls running simultaneously.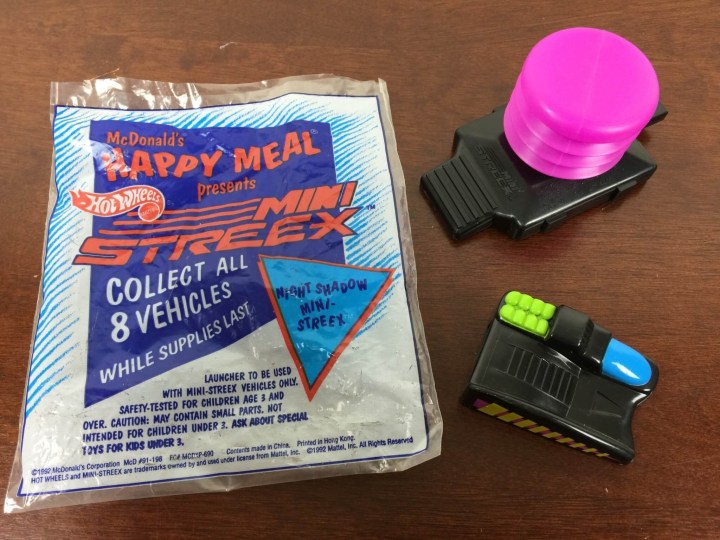 We got Hotwheels Mini Streex.  These are funny because they were a HotWheels branded product that bore no resemblance to the original.  Compressing the accordion piece fires the vehicle out across the table with a puff of air.
This is a cool subscription for anyone who lived through the 90's, particularly those who grew up in the decade — these are the toys and treats other kids brought to school and you then had to have.  This box can also be great fun for younger folks to discover what we thought was cool at the end of the analog age. Our kids were also really into this box (though we are withholding the cap gun from them for our own sanity), confirming that we really did like the cool stuff when we were kids!
Visit The 90's Box to subscribe or find out more! Get 15% off your entire order. Use coupon code  90SKID.
The Subscription
:
The 90's Box
The Description
: A monthly time-capsule of epic 90s pop culture. Toys, snacks, fashion, games, & Activities curated by fellow nineties Kids.
The Price
: $25.00 per month