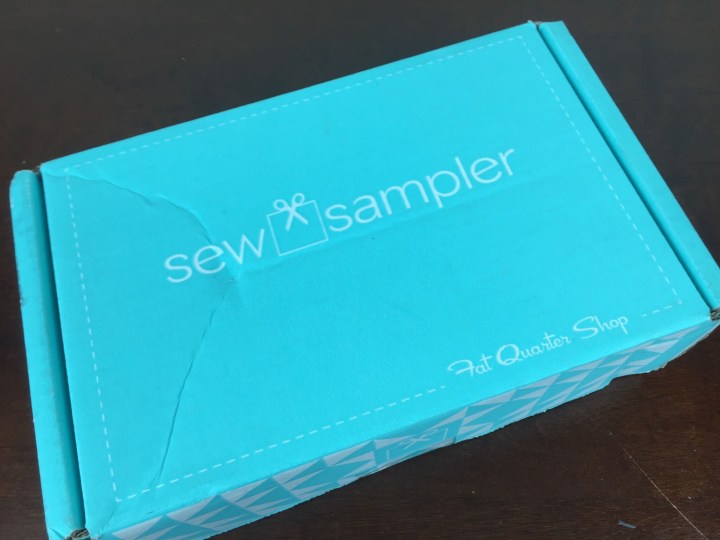 Sew Sampler Box is a new quilting subscription box from Fat Quarter Shop that brings quilting goodies!  Signing up is a bit odd for this subscription – you pay a 99¢ membership fee and then you'll be charged monthly when the subscription ships ($24.95 plus shipping – $4.95 US, $12 Canada, $16 everywhere else).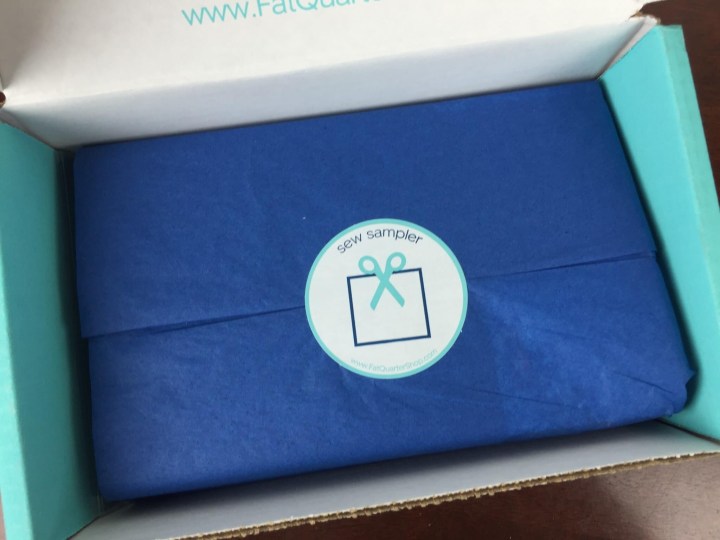 The items are wrapped in beautiful royal blue tissue. The box contains at least 5 curated items, like fabrics, threads, patterns, etc, which you'll need when quilting.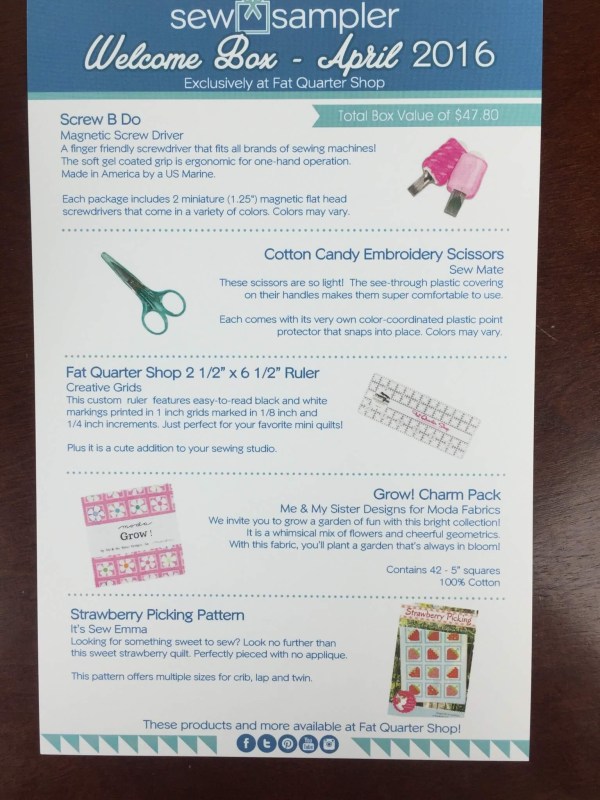 The information card provides more details about the items in the box. Since not all sewing subscriptions provide a great information card, I was happy to see this, but not surprised, given the fact that FQS is such a big op!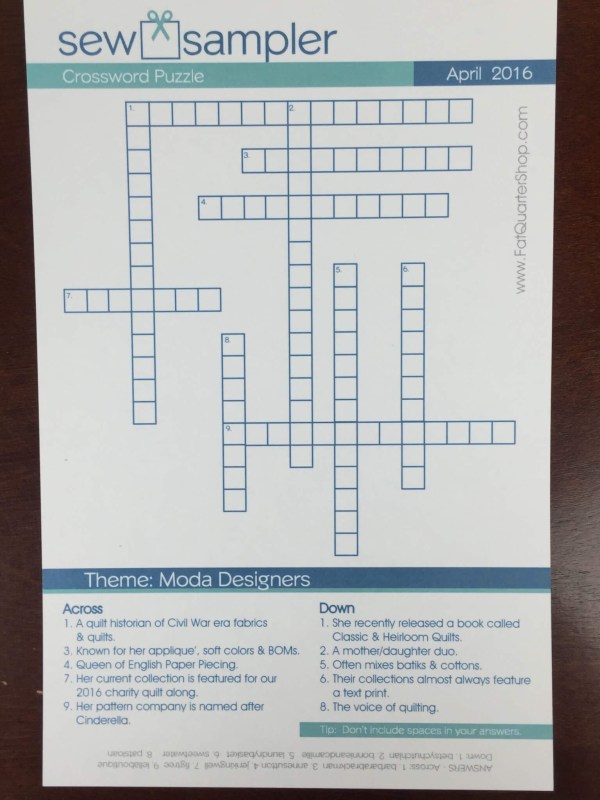 The back of the card features a cross-word puzzle. The theme for this month's puzzle is Moda Designers.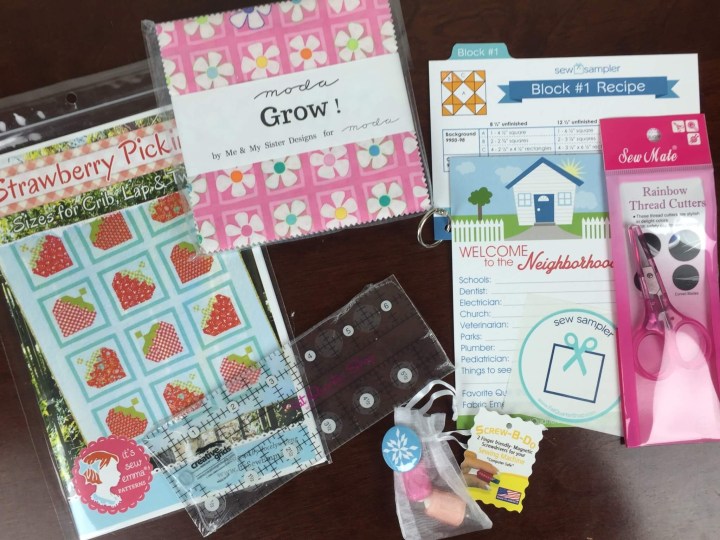 Everything inside this box!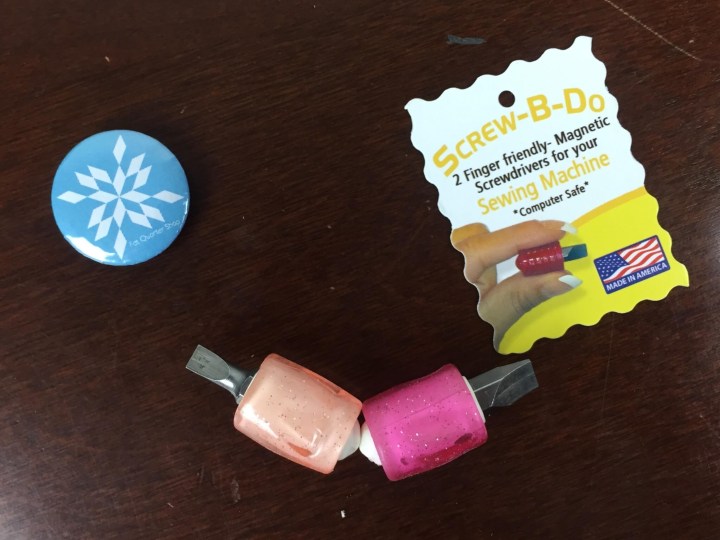 Magnetic Screw Driver Screw-B-Do ($14.95): Perfect for sewing machines but just about anything really – we were poking around for magnetic screwdrivers just last week! These are gel covered and computer safe – and will get a ton of use in my house. There's also a little FQS magnet although the screwdrivers do stay together by themselves for obvious reasons. These are perfect for removing the plate from your machine by yourself.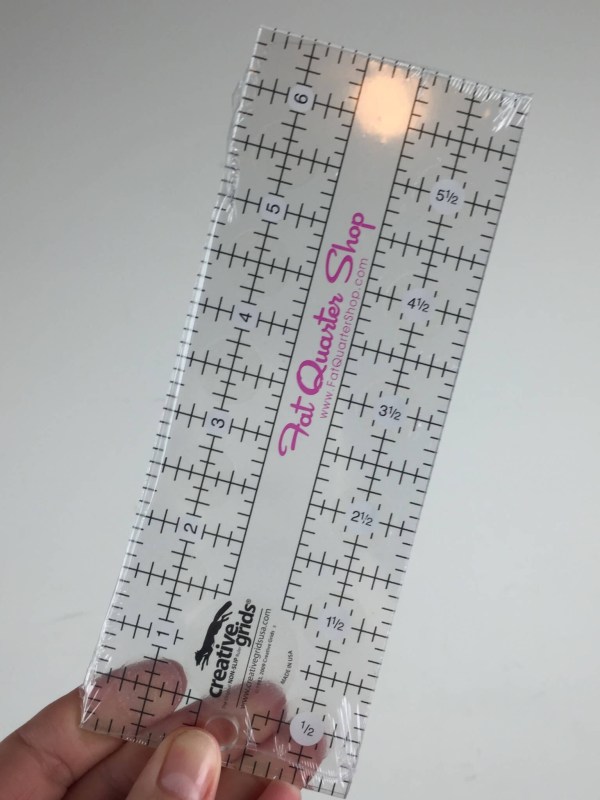 Creative Grids Fat Quarter Shop 2 1/2″ X 6 1/2″ Ruler  ($6.98): Can't argue with the utility of this! I should note that we're not really quilters, but my daughter has a sewing machine and I like checking out the subscriptions. We may use this in her sewing, but it's more likely to find a home on the review table for showing item scale. So both bloggers and quilters win with this one!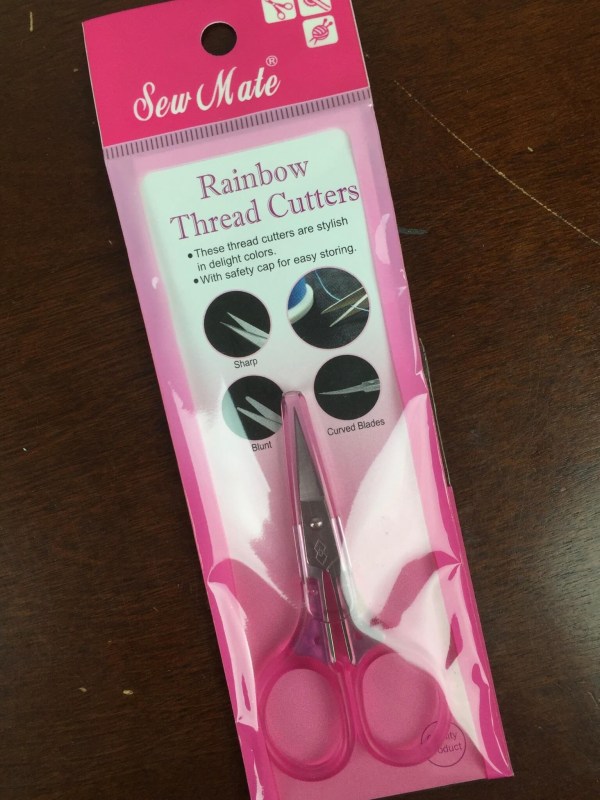 Sew Mate Cotton Candy Embroidery Scissors ($6.98): Slip-resistant with handles and a point protector. This is an ok item for me. I already received another pair of thread snips in a sewing subscription last month, and probably most people have a ton of these around. Note to fabric subscriptions – this may be an item to avoid! However, if you're prone to having tons of WIPs around and want a scissor for every bag, this is a good one because of the point protector.
The box came with a cute family information card. Yes, sometimes there are fabric emergencies, deal with it! There's also a Sew Sampler sticker and a block recipe with a loop closure. I will save the recipe for my daughter for once her sewing improves. We're still on basic piecing, but this is fun and can provide some inspiration to regular quilters.
Each month you will also receive a Block Recipe to make a quilt block with three size options; 8", 12" and 16". Collect all twelve of the recipe cards plus a bonus card with instructions for putting them all together in an adorable quilt! We even have a special fat quarter bundle available for these blocks.
It's Sew Emma Strawberry Picking Pattern ($8.98) A cute strawberry quilt pattern. I could see us doing one block as a pillow!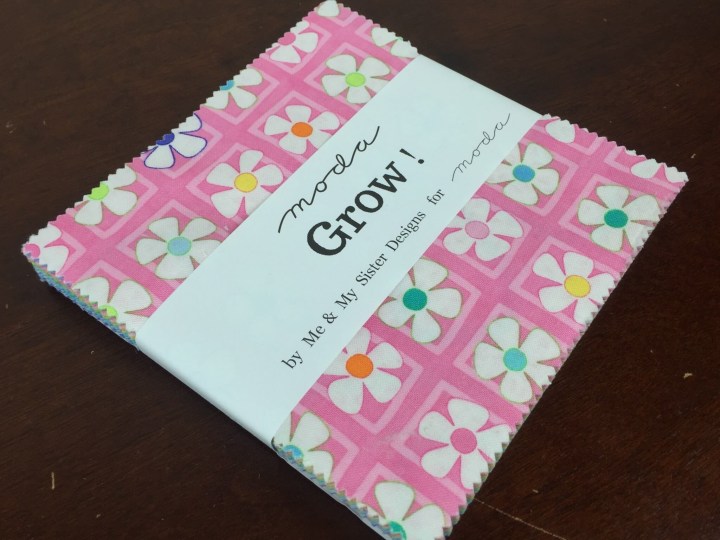 Me & My Sister Designs for Moda Fabrics Grow! Charm Pack ($9.98): If you're not familiar, charm squares are pre-cut squares that you can use as-is or cut further for quilting. I was delighted with this because the prints are fun and the size is perfect.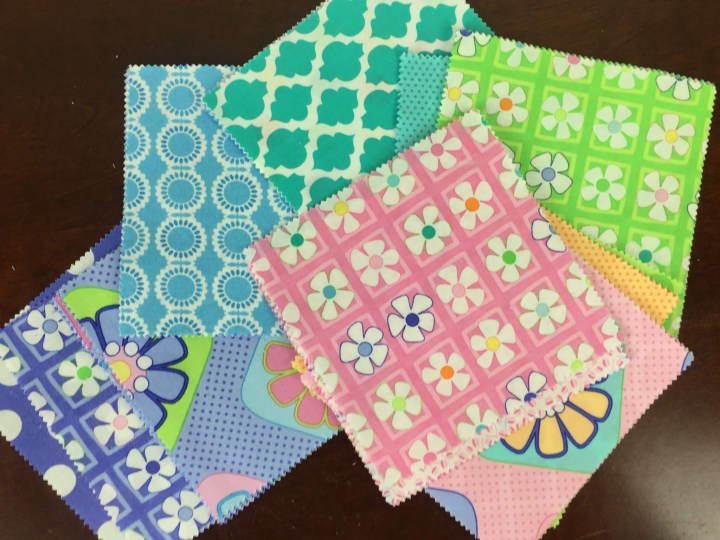 It was too annoying to separate all of the squares for a photo, but I knew FQS would have a picture on their site: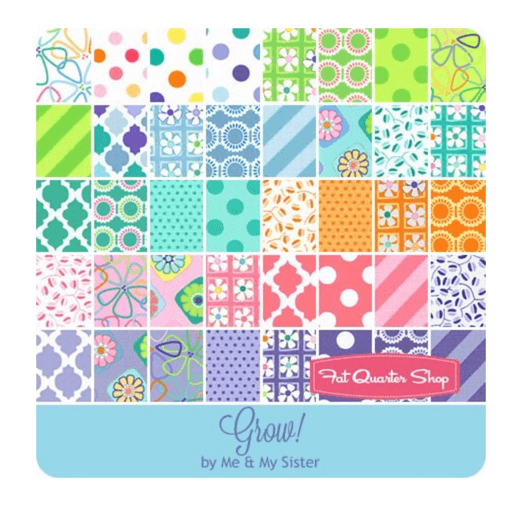 Here's all the patterns! Obviously perfect for my 7 year old (other quilters may not like it as much, but it's great for making something to gift!)
The fabric and ruler were my favorite items in this box, with the screwdriver set coming in third. Even for avid quilters I think that not everyone likes getting a pattern (I think the monthly block card is an outstanding idea though). The value for this month came in around $48 and the value to price ratio on this subscription was probably better than other quilting subscriptions, but I think there's a lot of demand for fabric and quilting subscriptions that focus less on patterns and tools that we already own.
Some instagrammers generally agreed with me (see review above – but also, I didn't see a 10% off coupon in my box!)), and others were delighted with the thread scissors!  If you picked this box up or are a quilter, let us know what you think in the comments!
Visit Sew Sampler to subscribe or find out more!
The Subscription
:
Sew Sampler
The Description
: The Sew Sampler Box is a monthly subscription quilting box that automatically delivers surprise quilting goodies to your door every month! Each month will feature a specific theme sure to surprise and inspire you! At least 5 specially chosen items which may include fabric, notions, patterns, thread and anything in between. The retail value of your items will always be more than your monthly cost! Don't be surprised if you receive exclusive or first-look items. Plus, as a member you will receive special discounts, exclusive deals and BONUS GOODIES!
The Price
: $29.90 per month