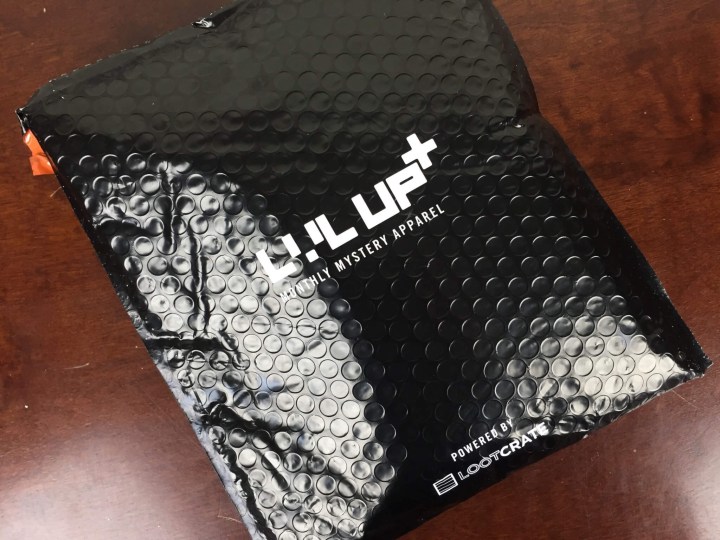 Level Up is a monthly subscription from Loot Crate with exclusive geek and gamer premium wearable accessories themed along with the current Loot Crate theme. You can purchase Level Up separately from Loot Crate – and the wearable items (the shirts/hats/etc) are available in ladies' sizes, but not the socks. The complete spoilers for April are shown in this review! Be sure to see the Level Up Reviews for reviews of each subscription!
There are now four options:
Socks: 2 pairs of themed socks for $9.99
Shirt: 1 shirt for $8.99
Accessories: 1 or 2 fashion accessories for lady looters (hairbow, cosmetics, jewelry) for $14.99
Wearable: 1 wearable item like a premium shirt or hat for $14.99
You can also bundle the wearable + socks for $20.99.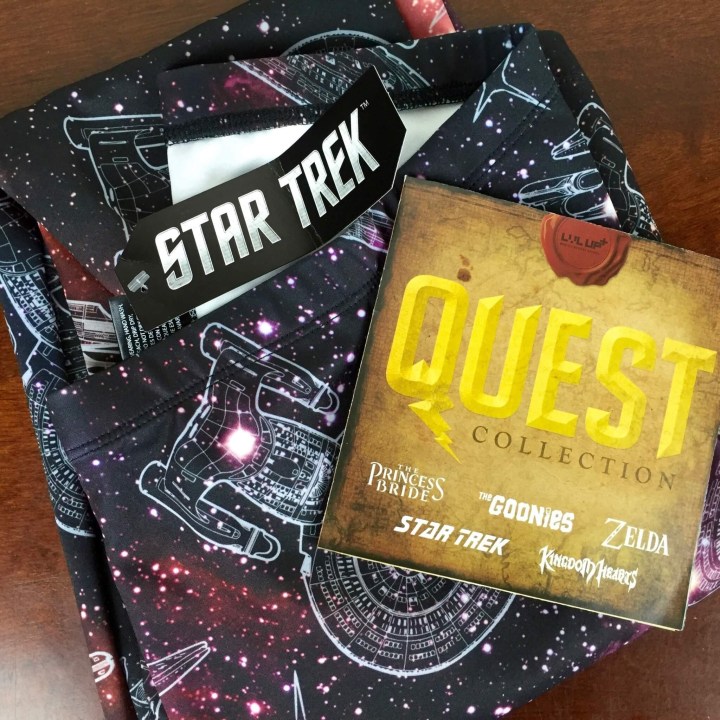 Shipments have been trickling out and right now I have only the Women's Accessory, which is the leggings.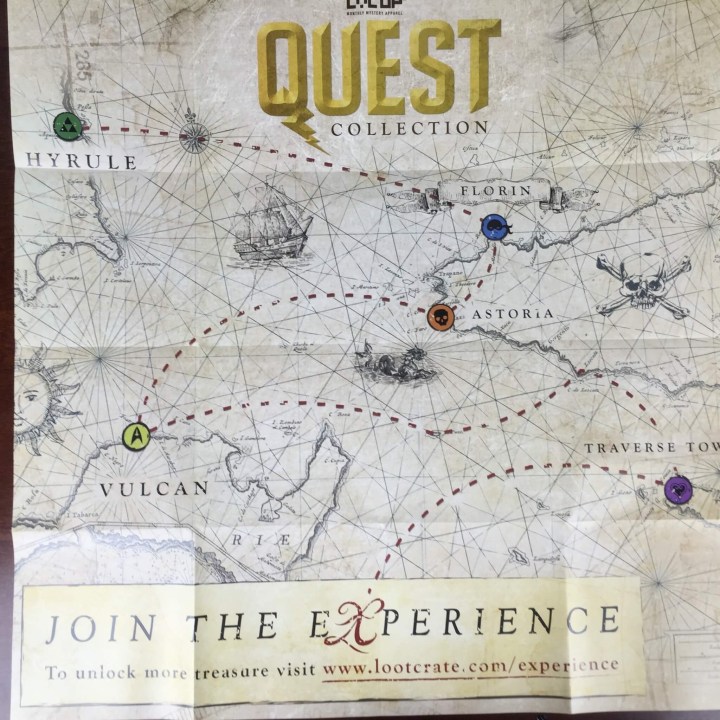 Level Up comes with an entire booklet showing every item for the month. The Loot Crate theme for April was Quest!
Level Up invites subscribers to unlock this month's quest in the new "Experience" part of their website. This is quite a bit for them to take on, and stuff like the magazine hasn't been updated yet.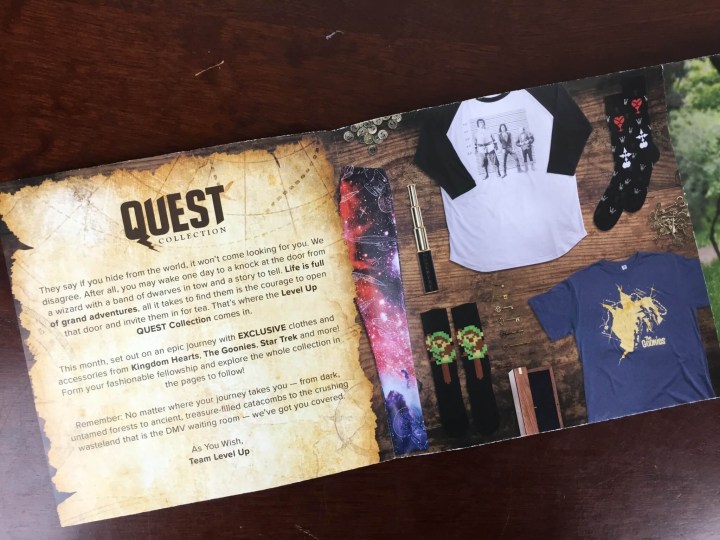 A short letter about the theme accompanies the photo of each Level Up item!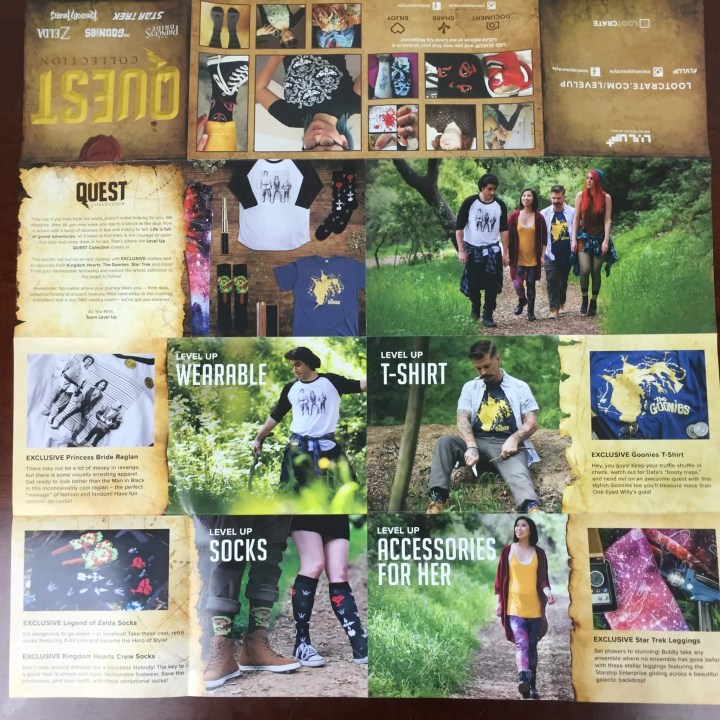 I'm looking forward to getting my Goonies T-Shirt!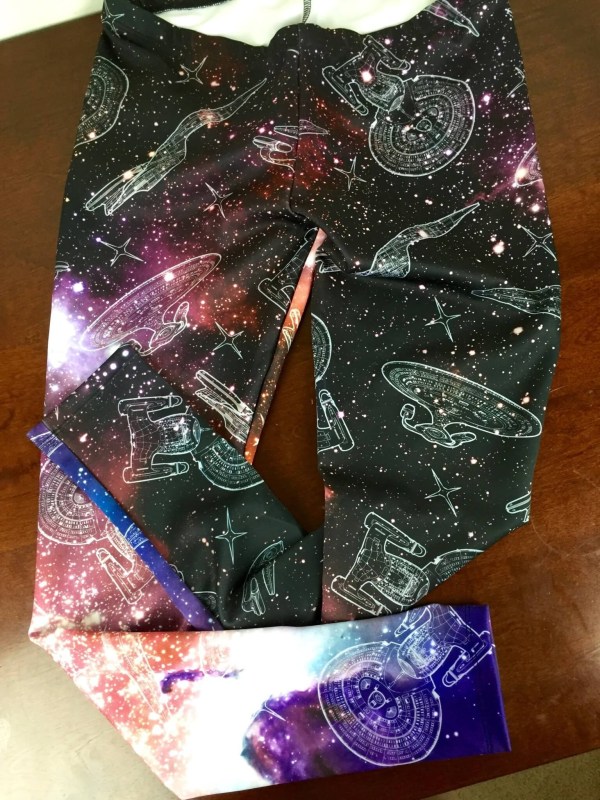 Level Up Exclusive Star Trek Leggings: These are TOTALLY AWESOME! They're thick, high quality, well-made, and of course, I love anything Star Trek! The galaxy print behind it is photorealistic and obviously boldly takes my outfit to the next level.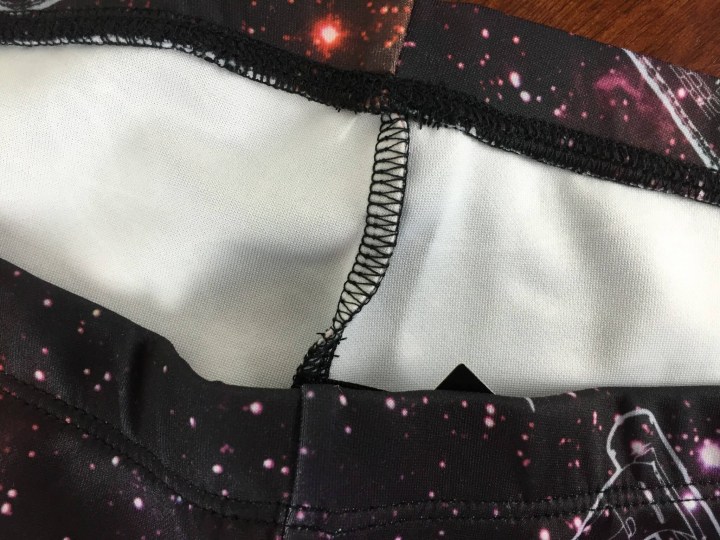 I was truly impressed with this month's accessory item (which is also showing up on my account screen as "Loot for Her"). It was totally worth the cost and a really great exclusive item. I'm hoping to see more like this in the future!
Level Up is an awesome way to build a fun geeky wardrobe without a lot of cash. If you don't want every fandom, I suggest waiting for when we break out the spoilers (watch the Level Up spoilers page for May) for which fandom is for which subscription before subscribing. However, I have definitely noticed a trend to more mass-appeal items in this subscription, so I wouldn't hesitate to go for a longer term sub if you're a serious geek like me.
Visit Level Up at Loot Crate if you'd like to subscribe or find out more. Save 10% on any Level Up subscription with coupon LVL10
The Subscription
: 
Level Up from Loot Crate
The Description
: Level Up is a set of four premium apparel subscriptions from Loot Crate. Themed along with the regular monthly crate, get socks, a shirt, ladies' accessories, or a premium wearable item.
The Price
: Starts at $8.99 per month