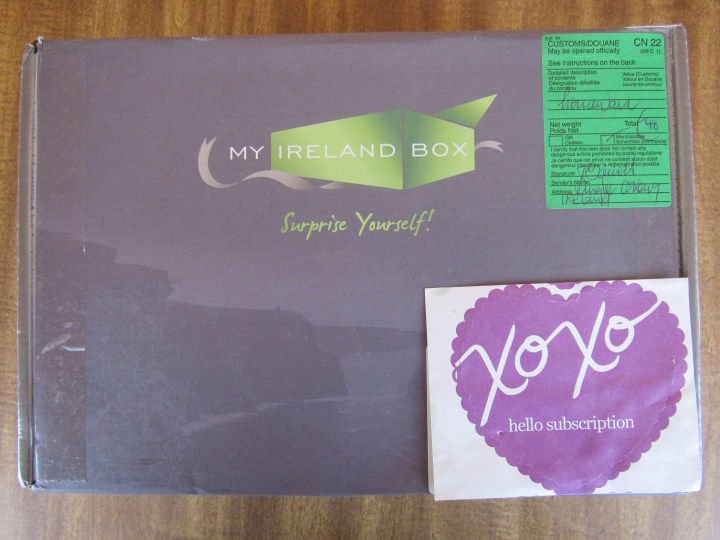 My Ireland Box is a monthly subscription box from Ireland filled with the best of Irish-made craft (artisan goods). You can expect to receive Irish made jewellery, homeware, craft and beauty products. They ship to the US, Canada, EU & Australia (anywhere with a significant proportion of people with Irish last names live!). This box ships from Ireland!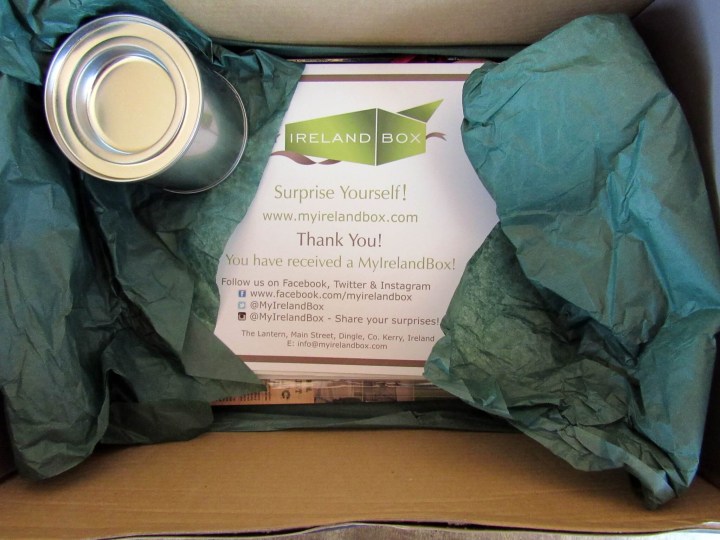 I've ordered one time boxes and three month subs from MyIrelandBox. I decided to order a one -time April box for my birthday. I wonder if they sent a book because the box looks cavernous.
Everything in my April MyIrelandBox! The theme is 1916 Ireland. This would make a fun gift for anyone of Irish heritage or that loves beautiful artisan products from Ireland.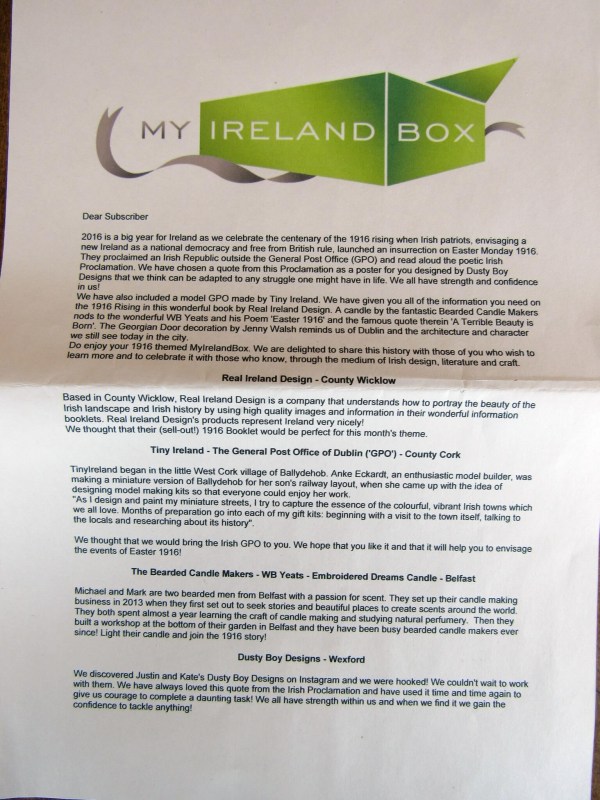 Letter Page 1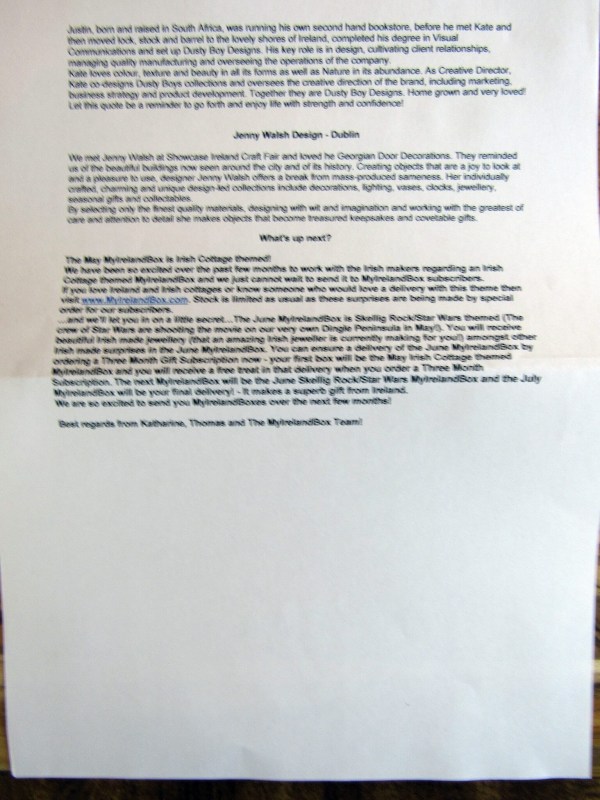 Ireland is celebrating the centenary of the 1916 Easter Rising when Irish patriots proclaimed the Irish Republic. The uprising lasted for six days. Ireland gained its independence in 1922.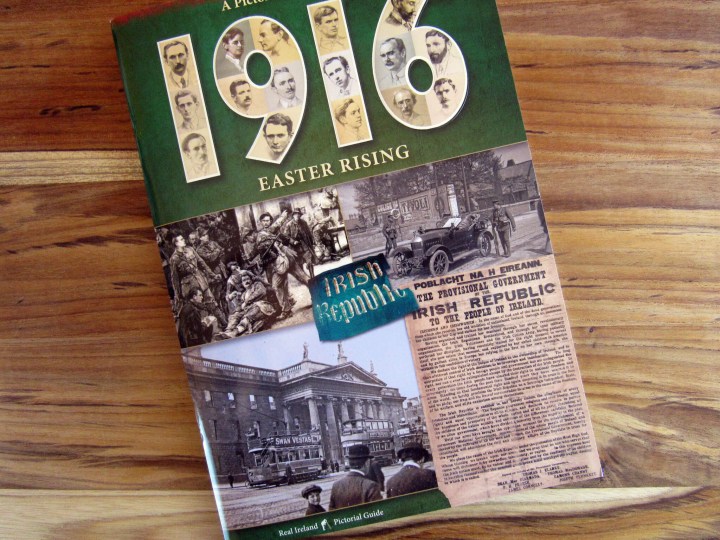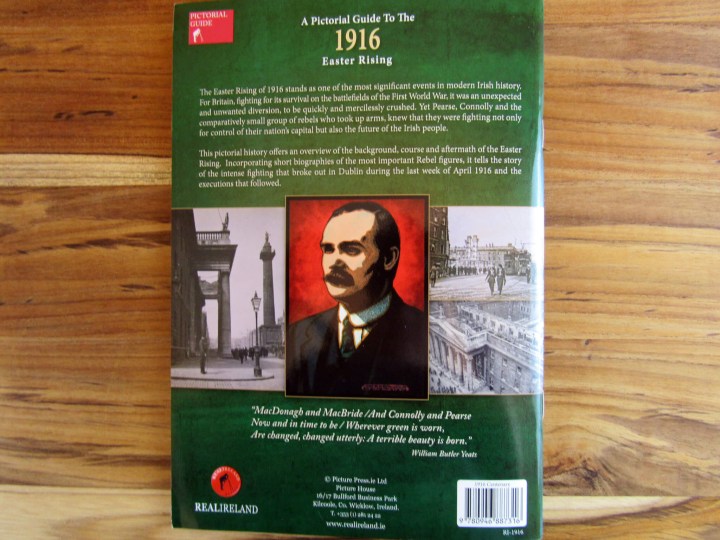 The Pictorial Guide to the 1916 Easter Rising is a stunning book about a major piece of Ireland's history that led to its independence. The 64 page pictorial guide has detailed information and pictures that takes you from the background to the aftermath of the rising. I enjoy reading history books and found the book to be fascinating.
The Tiny Ireland General Post Office of Dublin ( €4.50, apx $5.07 USD) is a fun greeting card that comes with an envelope. It should take 10 minutes to put together. My sister had difficulty, and I have zero mechanical aptitude. We failed! I do think the average person could do it in 10 minutes! The General Post Office was the headquarters for the Easter Uprising.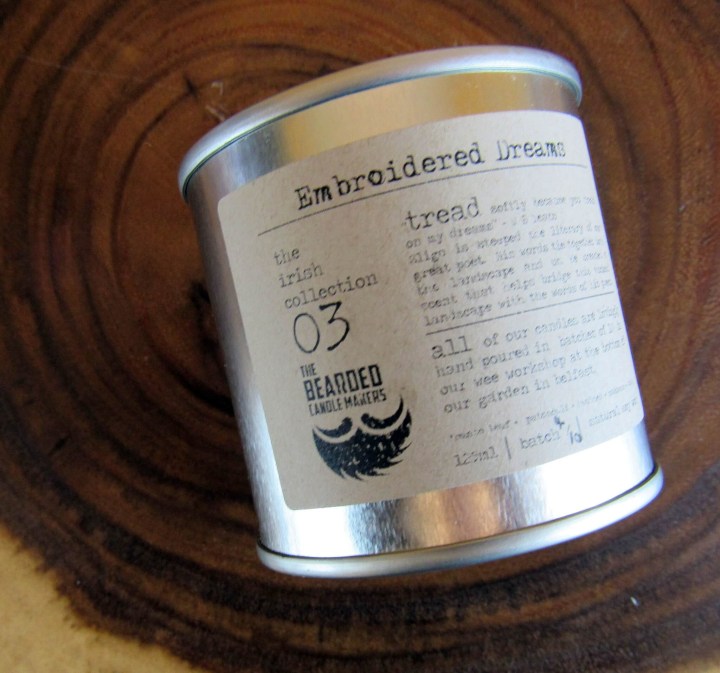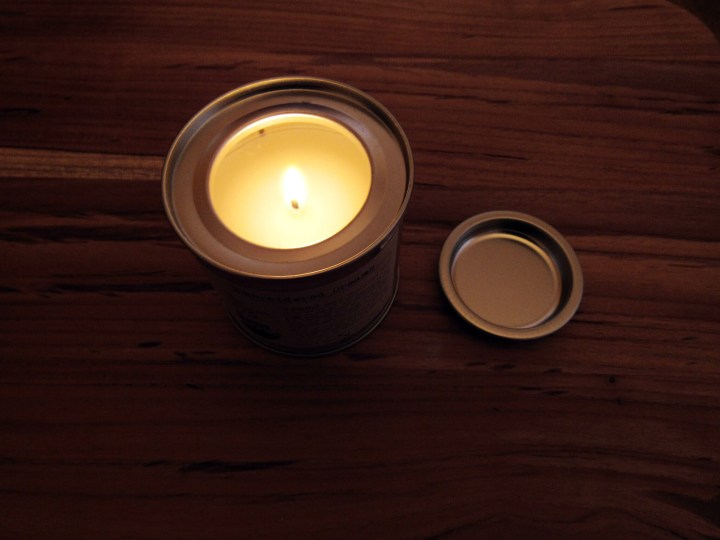 Ah.  WB Yates "There are no strangers here; only friends you haven't met" That quote sums up how I feel about the subscription box community. However, the quote on  The Bearded Candle Makers Embroidered Dreams (apx $18.13 USD) is, "Tread softly because you tread on my dreams." The candle notes are tomato leaf, heather, patchouli, oakmoss and oudh which gives it a light earthy scent. Th soy wax candle has a cotton wick and is made in batches of 10 at the bottom of the Bearded Candle Makers' garden.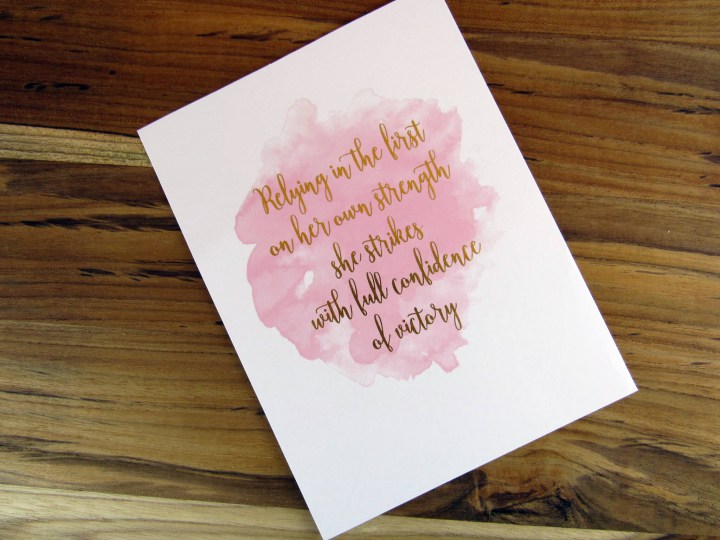 The Dusty Boy Designs Print showcases a popular saying from the Irish Proclamation. We tried to cut it down to fit my 5″x 7″ frame when I should have matted it for the 8″ x10″ frame. Oops! It's a beautiful saying.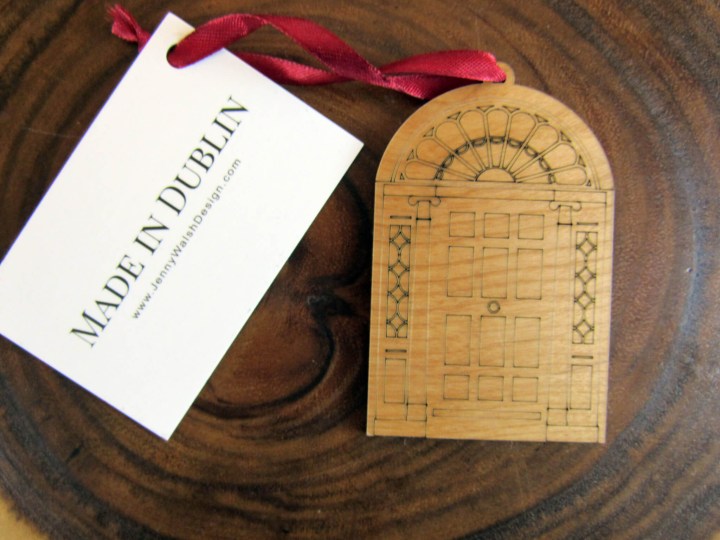 Jenny Walsh designs and makes every piece in Dublin. The Georgian Door Decoration ( €5.95, apx $6.70 USD)  is a decoration that was inspired by Georgian doors and is part of the Ireland's history. The drawing is lasered etched onto the ornament.

I found the April box to be a fascinating look at a pivotal moment in Ireland's history. Everything is beautifully made in Ireland. The last section on page 2 of the curator letter lists upcoming spoilers. The themes look promising!
Visit My Ireland Box to subscribe or find out more!
The Subscription
:
My Ireland Box
The Description
: MyIrelandBox curates the best of Irish made craft: jewellery, homeware, craft, and beauty products, delivering a monthly box of surprises to your door!
The Price
: $45, €6.20 to Ireland & Great Britain, $10.50 internationally