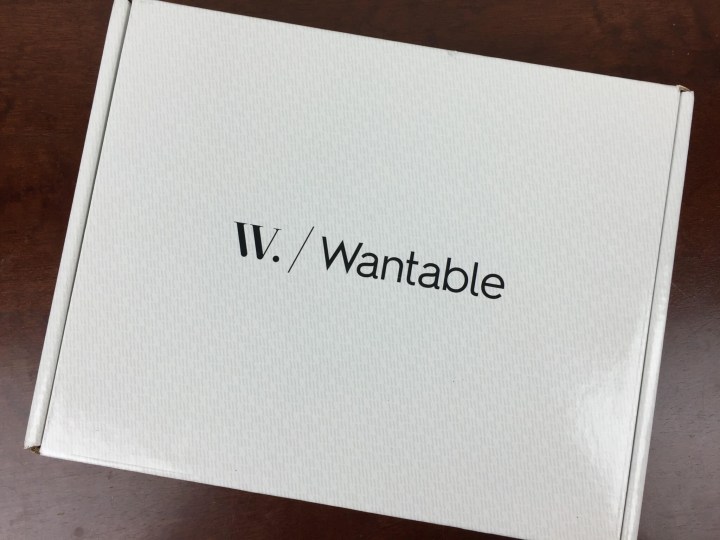 Wantable Intimates sends 3-4 premium intimate, lingerie, and lounge essentials to you every month. Wantable subscriptions are personalized according to your style profile and they offer Intimates, Accessories & Jewelry, and Makeup subscriptions, along with a personal stylist and fitnesswear styling subscriptions!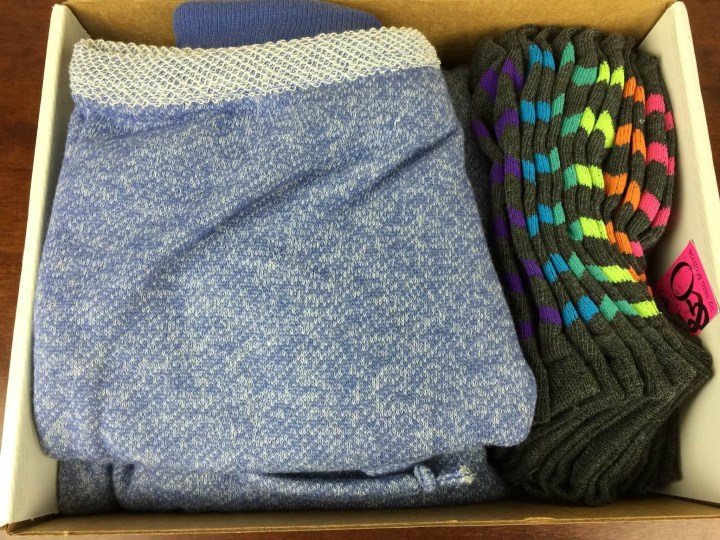 Wantable is one of the only subscriptions that you can return your box if you aren't satisfied. You can return any individual item or all of them – but if you keep the entire box you get a $4 credit back to apply to your next box!
When you fill out your style profile you'll indicate what you love, like, and dislike. You'll never receive anything you "dislike.".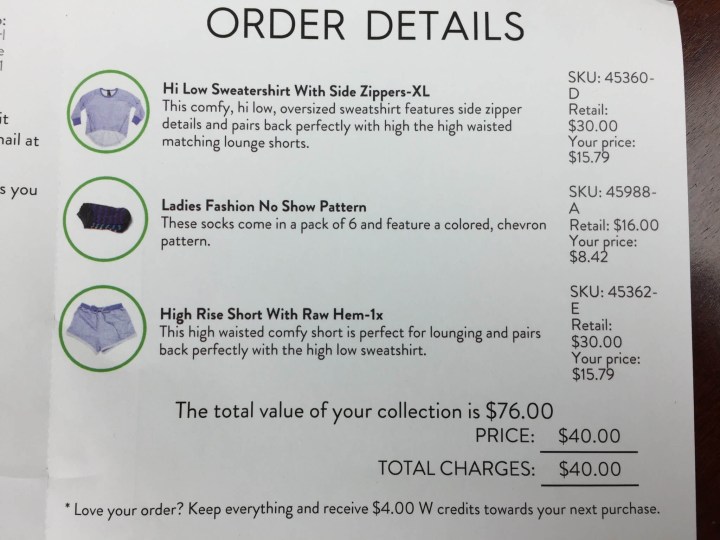 The invoice shows your retail value and the price you pay should you keep the items.
Wantable recently updated to include 3 premium products in its boxes in a curated look, instead of just random. They have just introduced the Wantable Stream! You can see everything they send out and request items!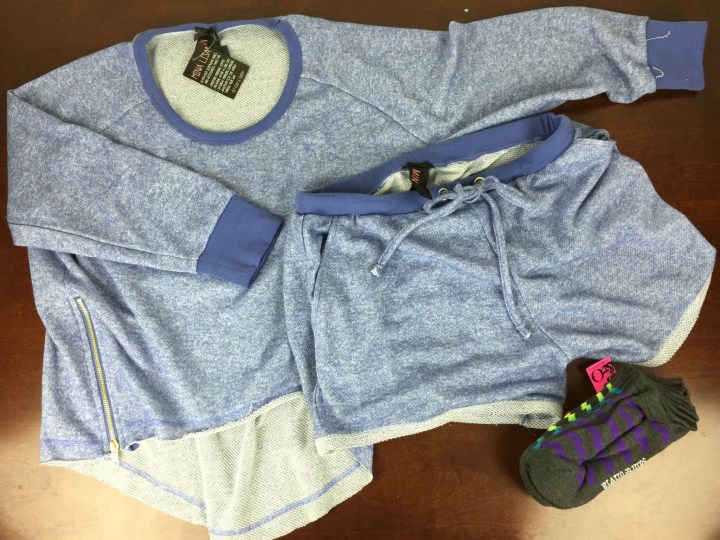 Here are all the items in the April box.
Hi Low Sweatshirt With Side Zippers ($30) Well this is a unique and intriguing style. My husband theorized that it would be useful for easy access for my next c-section.  That makes this set a pass for me.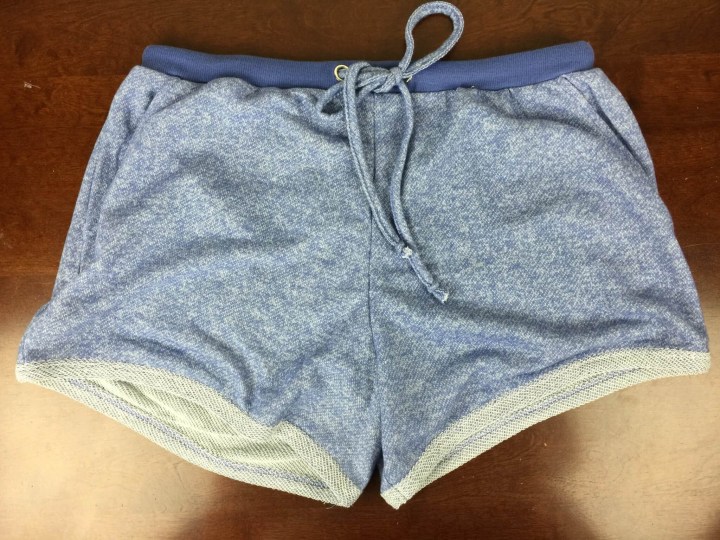 High Rise Short With Raw Hem ($30) Cute shorts, but I wouldn't keep them without a matching shirt.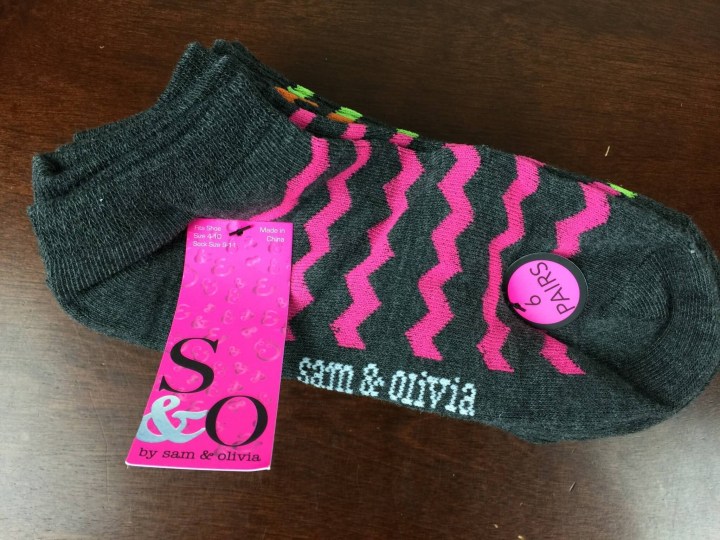 Sam & Olivia Ladies Fashion No Show Pattern Socks ($16) I was happy to see socks in here – because these socks do actually match my low-sock profile!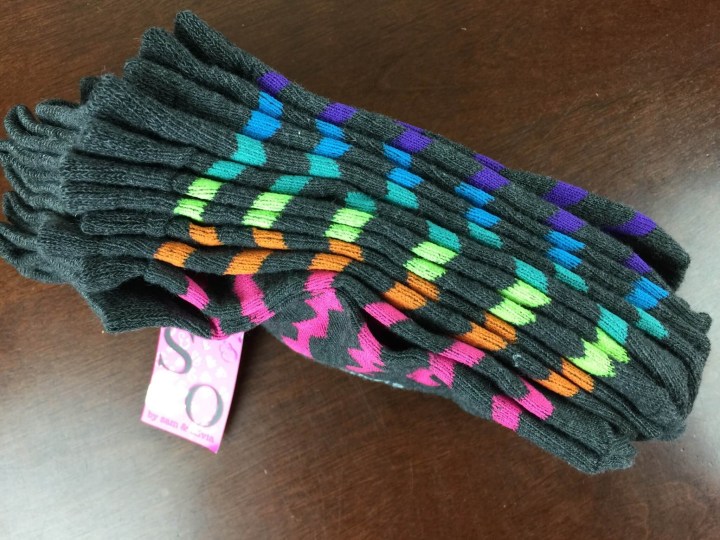 The socks came in six colors: pink, orange, neon green, blue green, blue, and purple.
This set wasn't a hit for me at all, so I set up a return, which is easy and free. Wantable Intimates hasn't been a huge hit for me the past few months so PA Anna will be taking over future reviews – I'm not good about updating my profile and with all these subscriptions it really helps to provide feedback on your items. I'm excited to see what she gets in future months!
Visit Wantable Intimates to subscribe or find out more!
The Subscription
:
Wantable Intimates
The Description
:Wantable Intimates sends 3-4 premium intimate, lingerie, and lounge essentials, customized just for your preferences. Bras, tights, leggings, shapewear, socks, underwear, pajamas, and more. Fill out the style profile and never get anything on your "dislike" list. Available in sizes up to XXL.
The Price
: $50 per month, free shipping, free returns
The Coupon
: Get a $4 credit each month when you keep the whole box.