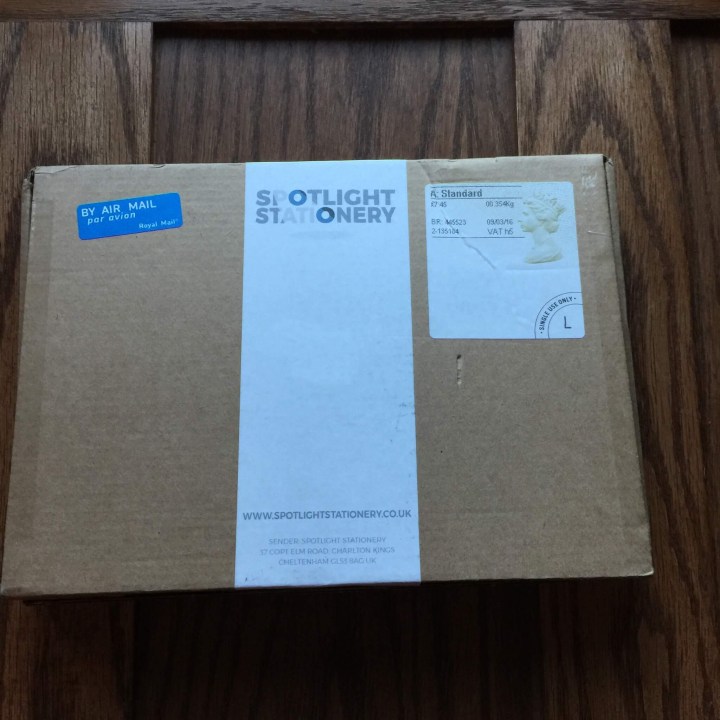 Well, leave it up to the Brits to put together a proper stationary box! I admit, I have a bad pen and notebook habit. I really can't get enough of them, so stationary boxes really appeal to me. The Spotlight Stationary boxes start at £25.00 (which right now is $35.29) and are chock full of goodies.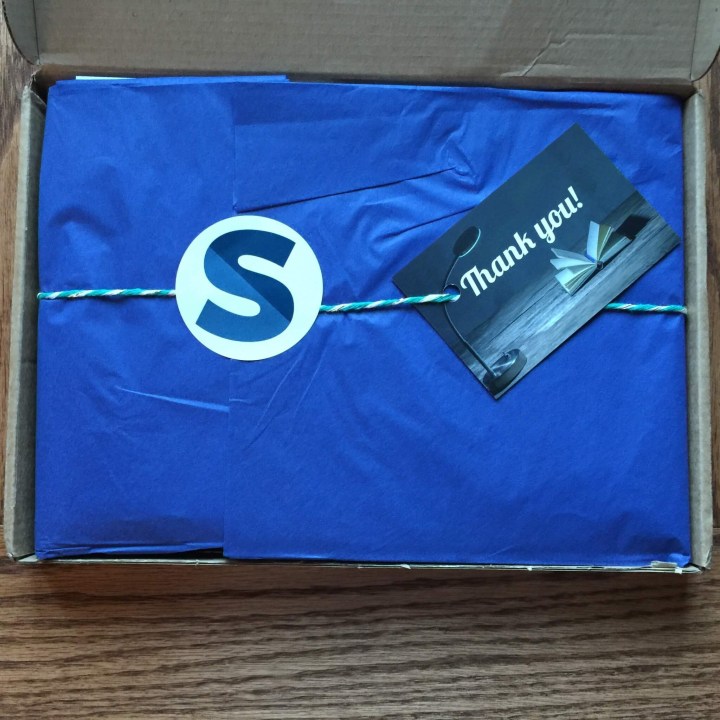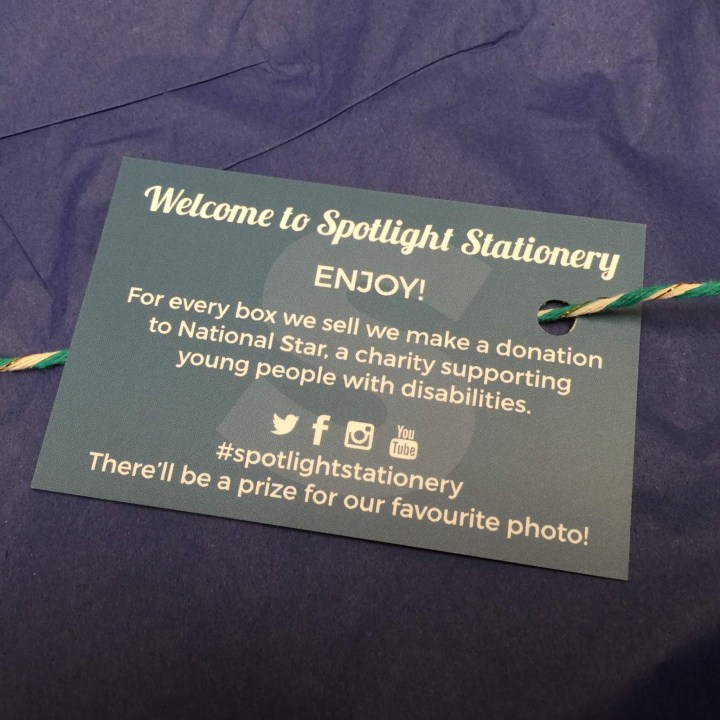 I thought this was nice. I'm not familiar with National Star, since they are a UK charity, but hey, supporting young people with disabilities is okay by me, so good on you, Spotlight!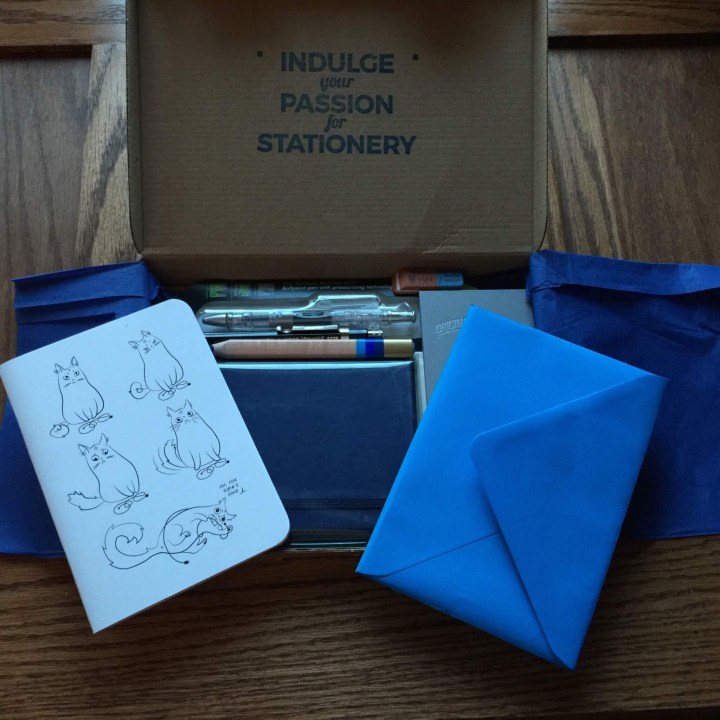 As you can see, there is an assortment of notebooks, writing instruments, as well as some fun things thrown in. Overall, it's a nice mix. It truly is an international box, with stuff from Italy, Japan, the Czech Republic, Belgium and England.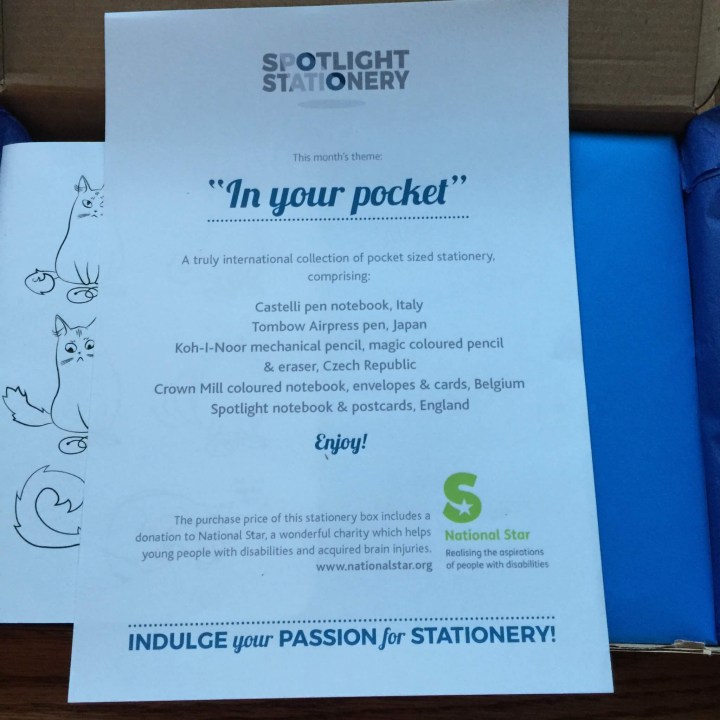 So, now on to the items…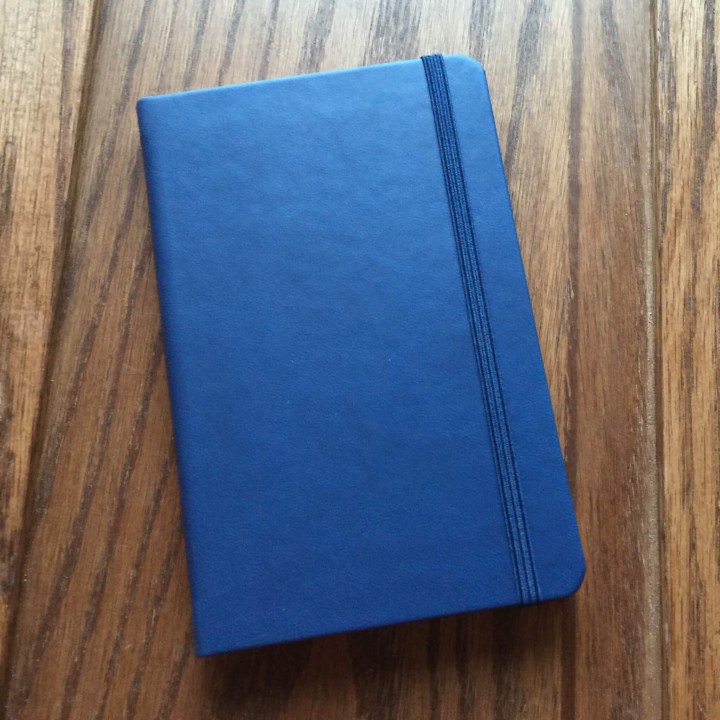 Castelli pen notebook, Italy
First up is the Castelli notebook. This is a small (think index card sized) notebook, with a nice little carve out for a pen. It's a lovely blue color, or is it colour? with a leather cover that feels great in your hand. It's the perfect size to carry around and having the pen fit within the cover is really great.
I love notebooks that have easy means for attaching pens, but on most larger notebooks, that means a loop that hangs off the cover–which works well, but isn't as streamlined. I am already planning to purchase two more of these babies, so that I can have one ready in my car and my wife's car, as well as one to carry in my pocket to jot things down with. Yes, I'm a geek who wants a notebook and pen always at the ready, which this little guy is perfect for.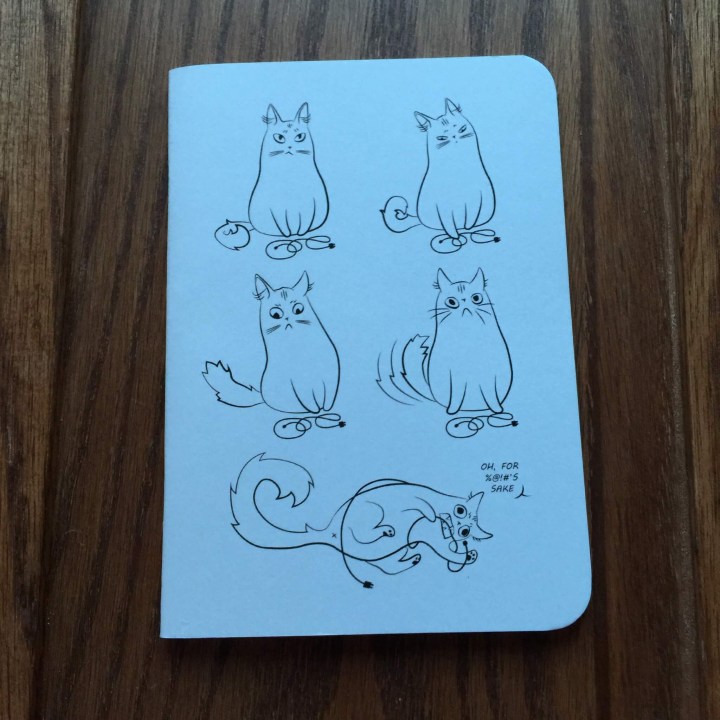 Spotlight Cat Notebook
I would like to tell you about how I carry this around in my pocket to jot things down with as well, but as I opened the box, my daughter glanced over my shoulder, squealed with delight when she saw this, grabbed it and never returned it. So, it truly is an adorable thing.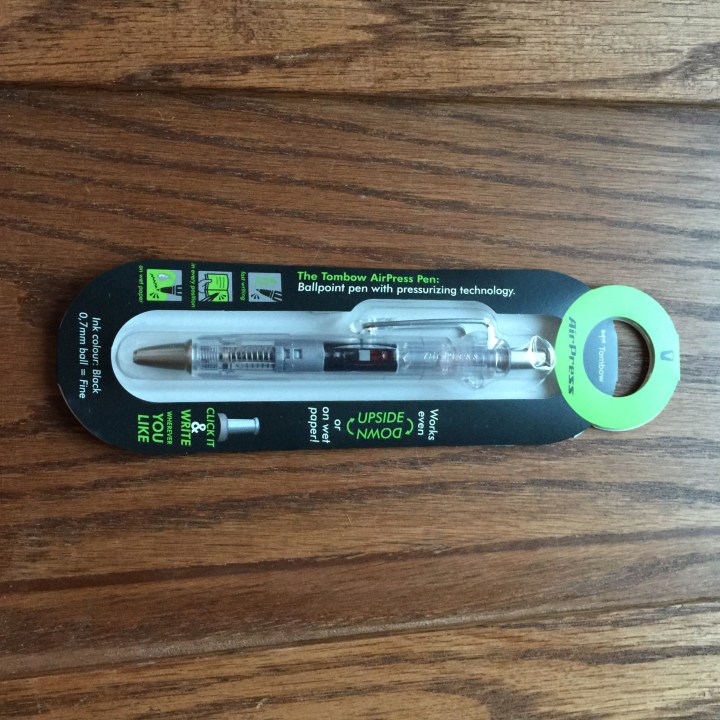 Tombow Airpress pen, Japan
Next up was one of the writing tools, the Tombow Airpress pen, from Japan. Now, I love Japanese pens. They have pens for every occasion, and this is no exception. It's a pressurized ball-point, which means that it will write in any orientation, even upside down.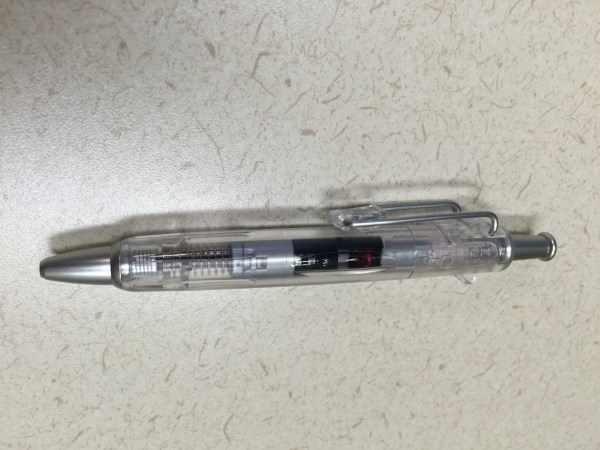 But when do you need to write upside down, you ask? Well, it's handy when laying in bed. But yes, it's more of a gimmick than anything, but it's still a cool pen. It's nice a futuristic looking, and it has a nice line and feel on the page.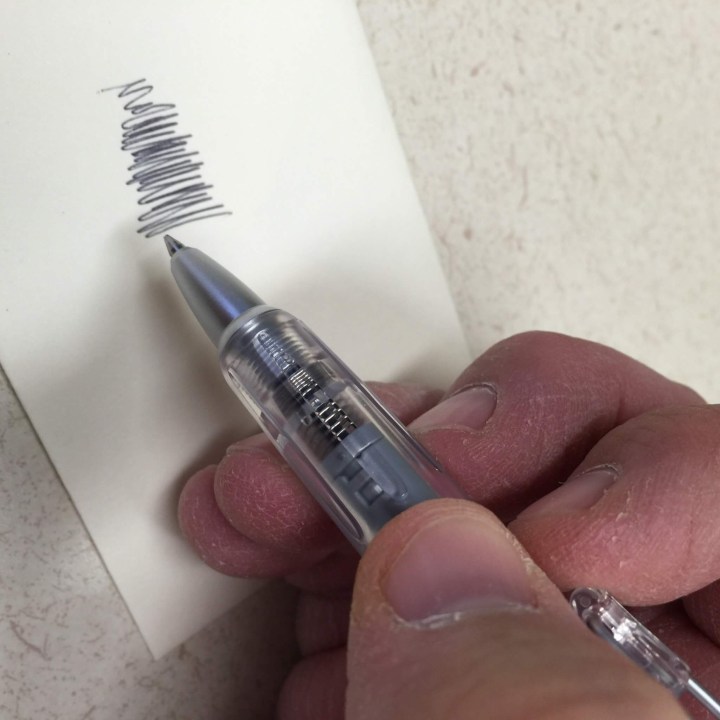 It's a little short for me for an 'everyday use' pen, but it's perfect for the glovebox, or stashing away in other places you might want to have a pen handy.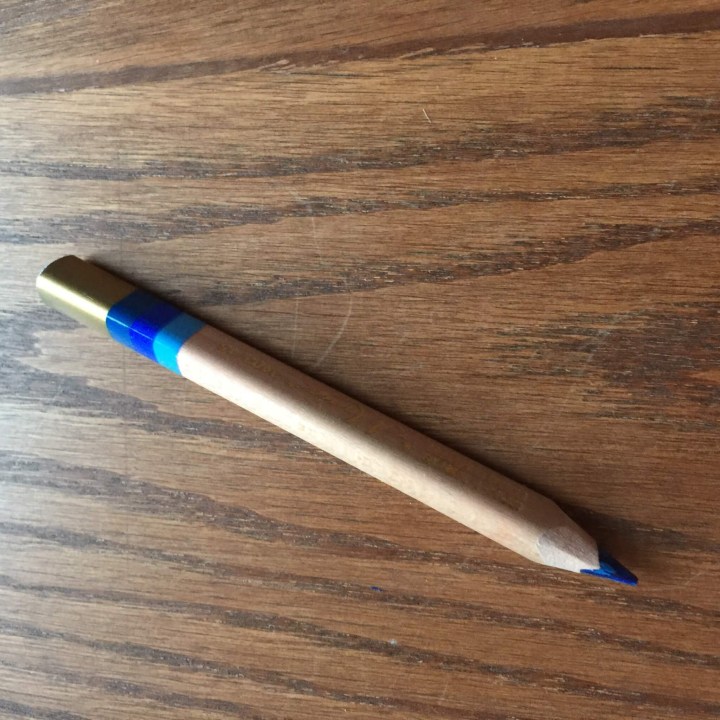 Koh-I-Noor mechanical pencil, magic coloured pencil & eraser, Czech Republic
Next up is a trio from Koh-I-Noor. Now, I've loved Koh-I-Noor pencils for ages. So I was happy to see these included. Back in the days, I had a set of Rapidograph pens that I used constantly. Love the Koh-I-Noor stuff. Spotlight starts out with a magic coloured pencil.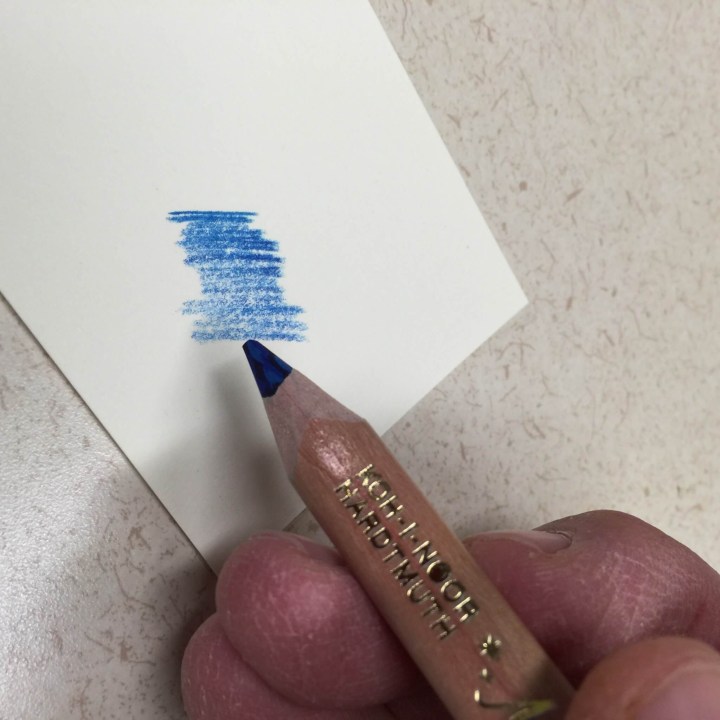 Not sure why it's magic, but it's a very lovely shade of blue, not unlike that Castelli notebook, and it makes a fine mark on paper.
Also included is a "mechanical pencil" which is actually a lead holder. A mechanical pencil works more like a pen–you click and the lead moves through. With a lead holder, you have a clutch mechanism, and when you click, the lead drops with gravity. So if you're holding it with the lead pointed down and click-hold, the entire lead will drop out. That's okay, they are really designed for different purposes.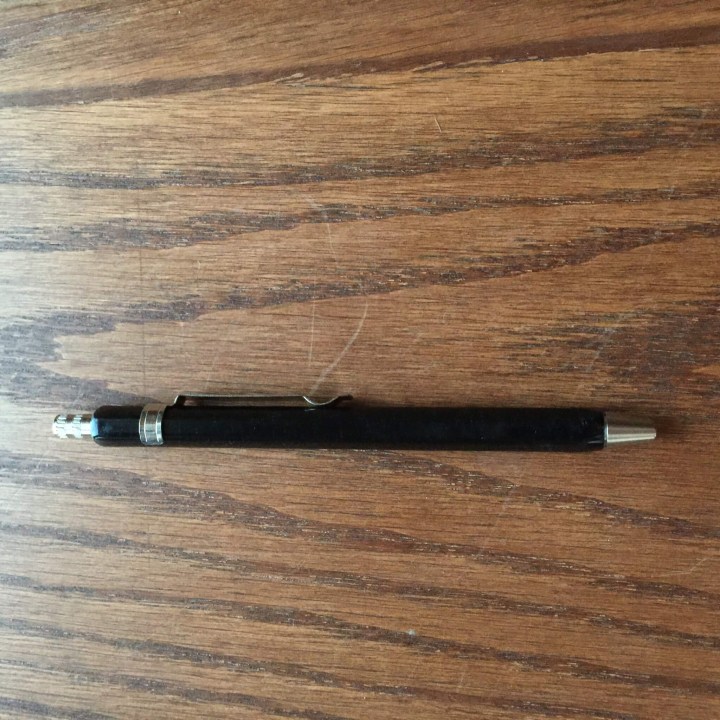 The lead holder is great. They don't mention what lead it comes with, but I think it's probably an HB based on my use. One thing you'll get a bit frustrated with is that you'll lose a point fairly quickly (the leads in a holder are quite thick, versus a mechanical pencil, which are thinner). Really, you'd want to have a lead pointer with it (a lead sharpener). But I think it's great they've included it, it's fun to play with!
"Update: As pointed out in the comments section, the Koh-I-Nor lead holder does come with a built-in, four prong lead pointer. I missed it the first time around, but it is there! If you unscrew the end, you can pull it out and use it to put a point on your lead. It does not work as well as a stand-alone pointer, but it does do the trick, and makes it a much more useful item in the box."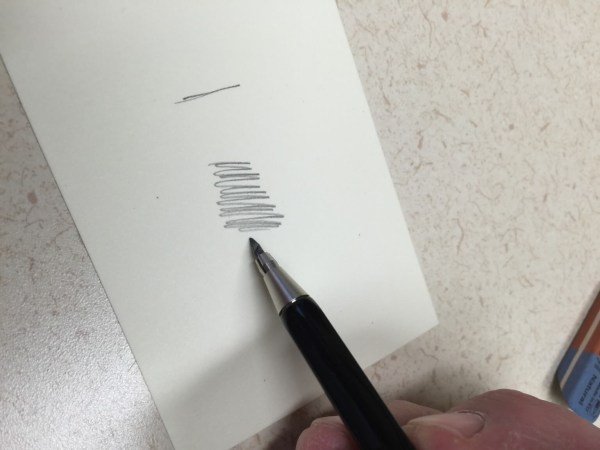 Spotlight has also thrown in an eraser, a combined eraser with half for pencil, half for ink.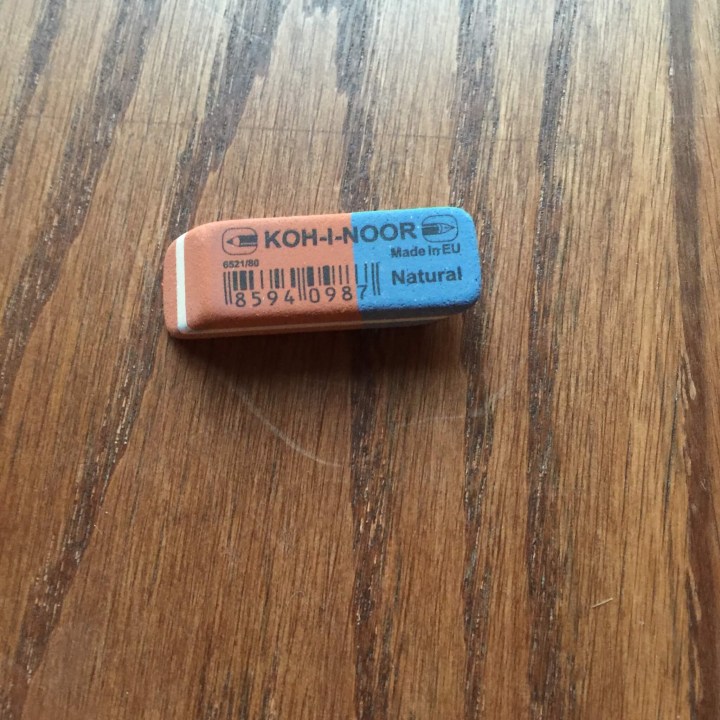 It works pretty well, too!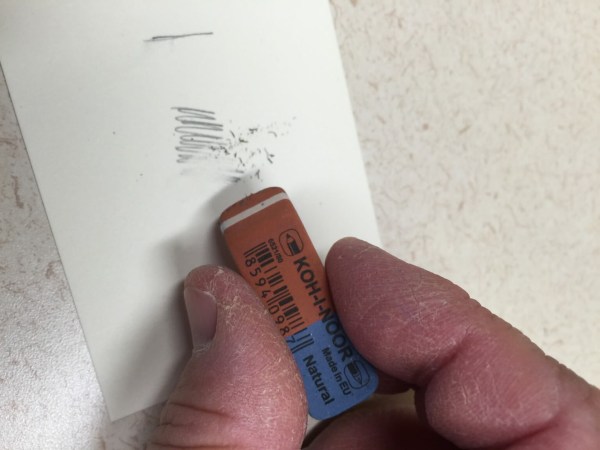 Spotlight has also included a number of other little goodies to round out the box.
Crown Mill coloured notebook, envelopes & cards, Belgium
There are a handful of blank notecards and envelopes. Which also elicited cries of "oh, how cute!" from my daughter. I managed to keep a two of them for myself, the rest went the way of the cat notebook.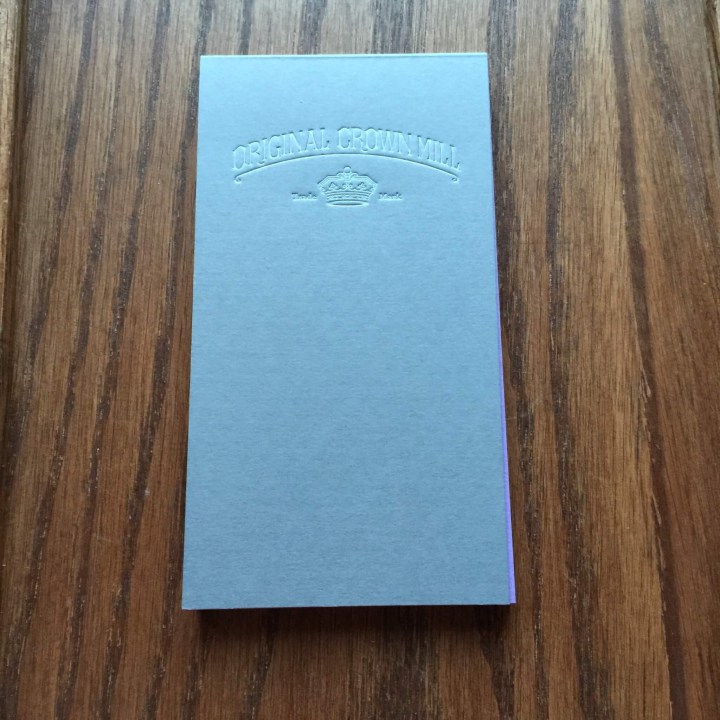 There's a lovely purple and grey Crown Mill notebook, which, I'm sure you can guess who ended up with that.
And finally, there were a selection of art postcards, which were fun and in an envelope that someone had hand-written my name on. A very nice touch!
Overall, this is a great stationary box. I think the folks at Spotlight put a lot of effort into putting together a diverse selection of items for every stationary fan. There's a little something in there for everyone, and for geeks like me it was a good mix of some classics (like the Castelli notebook and Koh-I-Noor pencil) as well as the new (like the Tombow pen). Great stuff from Spotlight Stationary!
Visit Spotlight Stationery to subscribe or find out more! Save 15% on your first month! Use coupon code  Hello15.
The Subscription
:
Spotlight Stationery
The Description
: A box designed for stationery lovers! Notebooks ~
Pens & pencils
~Paper ~ Accessories. Every month we curate a selection of contemporary stationery, based around a theme, for our subscribers. We choose only premium brands and artisan products, including items you won't commonly find on the high street. The contents vary each month but will always contain a set of four postcards featuring original work by young illustrators. The cost of each box is £25 plus shipping: £2 for UK, £5.25 for Europe, £7.50 for the rest of the world. We donate £1 of the purchase price to National Star, a charity working with young people with disabilities and acquired brain injuries.
The Price
: $45.00 every other month