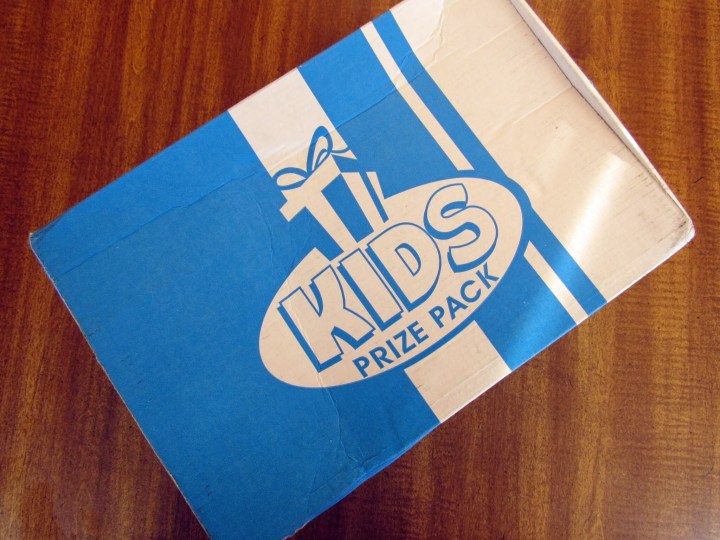 Kids Prize Pack is a fun kids box that centers its theme around books, toys, and activities each month. There are four age categories: Boys ages 4-8, Girls ages 4-8, Boys ages 9-12, Girls ages 9-12. The boxes range from early readers to chapter books along with age appropriate toys and collectibles.
J, my 7 year old, and I will be reviewing the boys ages 4-8 box. J loves Kids Prize Pack and looks forward to his subscription every month. He was excited to see games in the February box!
We love to play games! J said that this is his favorite box ever.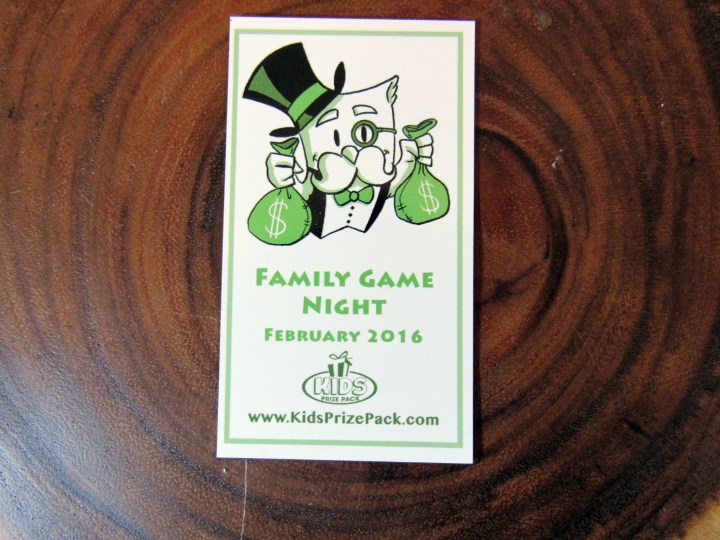 The February theme is Family Game Night!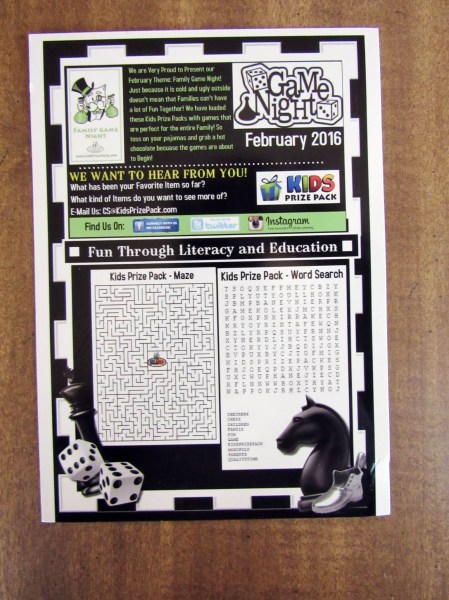 J liked the games on the information card.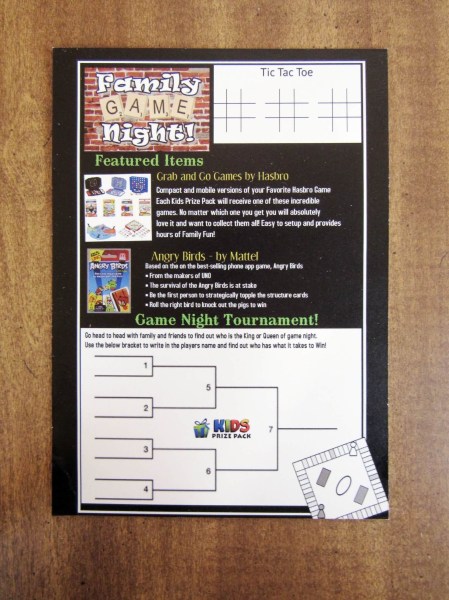 More games! We will be using the Game Night Tournament bracket with the boys. They love to compete against each other despite being 9.5 years apart.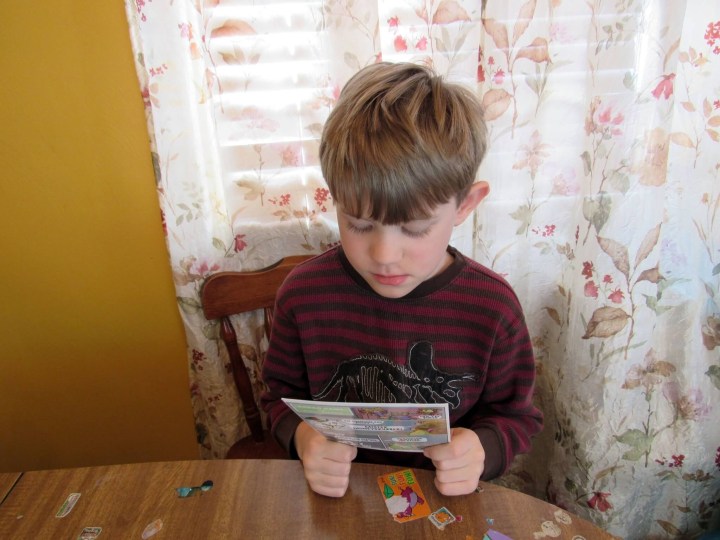 J is reading February's comic. He loves reading them each month.
The Captain Underpants Extra-Crunchy Book O' Fun ($4.99) is a hit with J. He picked it up right away to look through the book. T was disappointed that he did not have this book and wanted to see it. Yes, T still reads Captain Underpants at the age of 16. It's one of the benefits of being the older brother reading to the younger brother.
I caught him smiling. He greatly enjoyed this month's selection.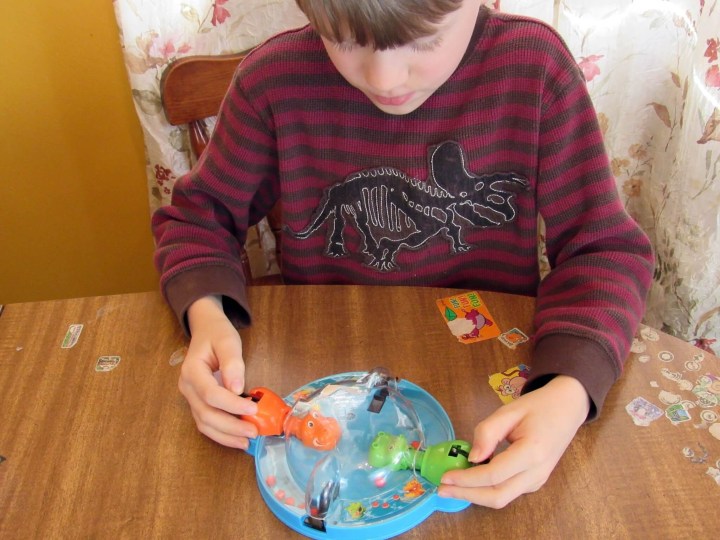 February has two featured items. Featured item number one is the Grab and Go Games by Hasbro. Kids Prize Pack sent each subscriber one of the following games – Battleship, Hungry, Hungry, Hippos, Connect 4, and Monopoly. The picture of the box is in the group picture. J took it out right away and started to play with the Hungry, Hungry Hippos game ($6.05). It is one of his favorite games.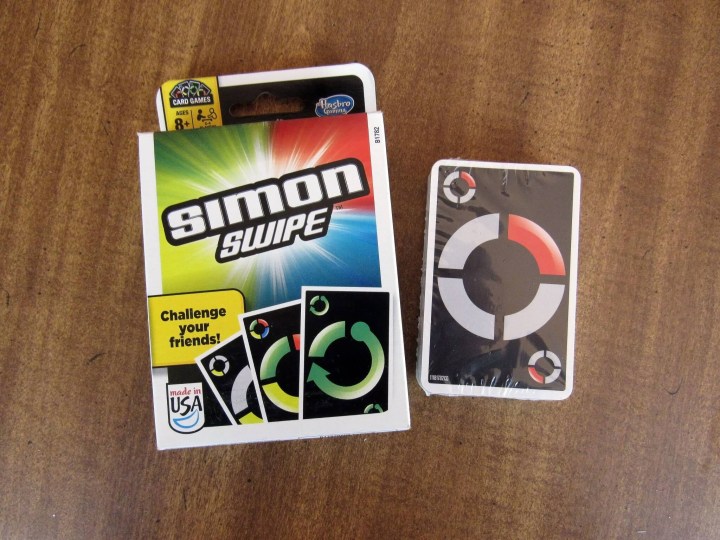 The Simon Swipe the Card Game ($10.76) is new to the family. We will have fun playing the game. I see electronic Simon in my future.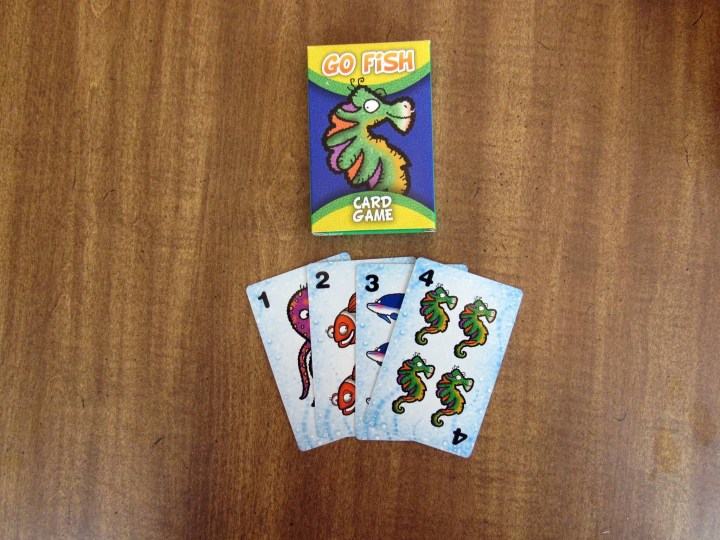 J loves playing Go Fish ($2.50?). He and his 16-year-old brother are competitive while playing. He loves the designs on the cards.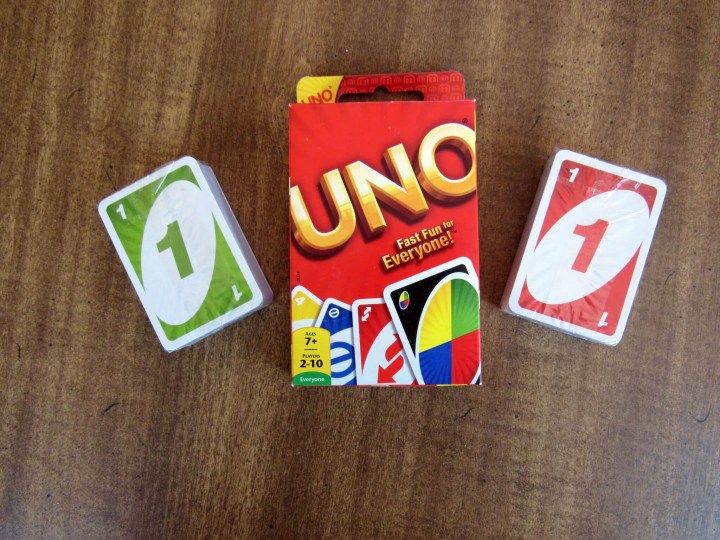 We love playing Uno ($5.99). The deck in the Kids Prize Pack is mini-size. We will be playing this game for our Game Night Tournament.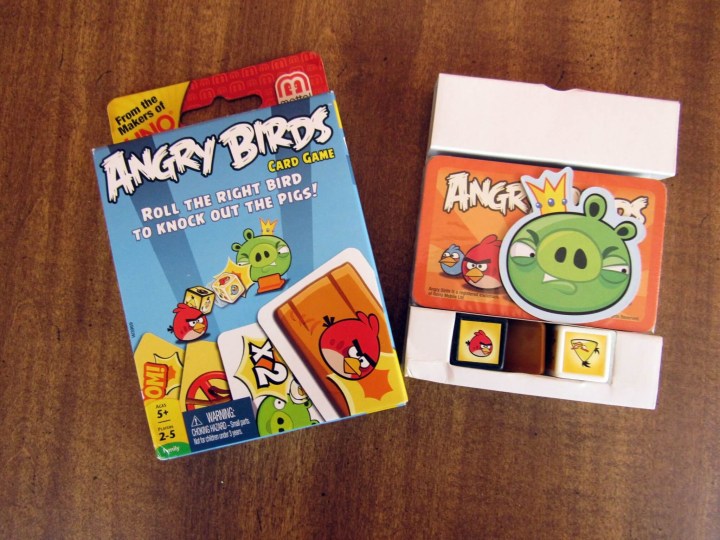 The Angry Birds Card Game ($4.99) is a big hit with J. We will be playing this game a lot.
J loves the Kids Prize Pack February Box. Every item is a hit for him. We started reading his brother's Captain Underpants books late last year. He is excited to have his own book. He loves all the games with the Angry Birds being his favorite. I noticed that this month's value is about equal to the cost of the box using Amazon prices. I still feel it is worth it because J loves the books and the items. It's his favorite sub! Kids Prize Pack makes for an excellent gift subscription. I've been pleased with the book selections and the quality of the items.
What do you think of the February Kids Prize Pack boys ages 4-8? Share below!
Visit Kids Prize Pack to subscribe or find out more! Save 10% on your first month with code MARKETPLACE2016
The Subscription
:
Kids Prize Pack
The Description
: We choose an New Theme every month and base all of our Books, Toys, Games, and Activities on this Theme. We believe that if your kids love playing with the Toys and Games, they will want to read the Books on the same subject. "Fun through Literacy and Imagination"!
The Price
: $34.99 per month