MissTutii delivers you beauty products from around the world each month!  Their beauty experts search high and low for the most popular items trending in countries like Korea, Japan, Taiwan, Switzerland and much more.  Choose between the TutiiBox or TutiiBag to receive a selection of 4-6 beauty items that include skincare, hair care and cosmetic brands, allowing you to discover great quality products at a fraction of the price!  TutiiBoxes start at $25/mo. (TutiiBags at $15/mo.), but prices drop with extended subscription plans.  
How fun is the bright pink box… and that logo!  The box actually arrives in a bright pink plastic mailer, but that's no fun to look at.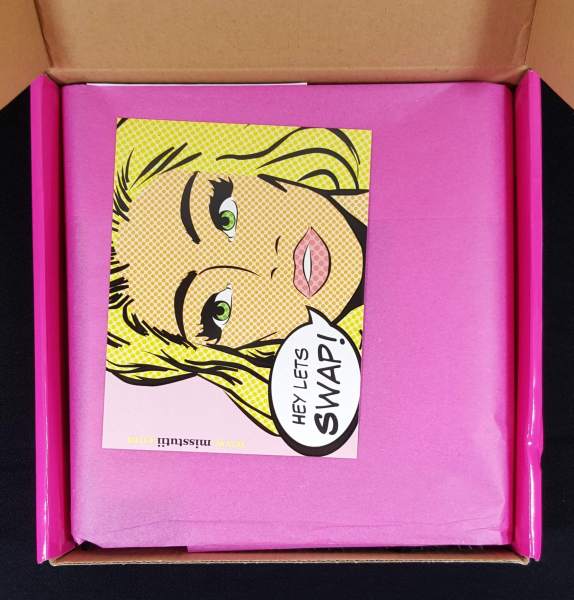 Ooh, what's in the box?  The pop art card on top provides details on the TutiiSwap.  If you decide that you would rather not have an item, you can contact MissTutii and arrange to have the item sent back in exchange for a gift card to be used in the TutiiShop.  There is also information on how to earn TutiiPoints through purchases and product reviews.
Squee!!!  My first TutiiBox.  I feel like a kid at Christmas right now.  Having a Korean mother, not only was a skincare routine drilled into me (but I slacked, thinking there were too many steps to follow) , but so was pride in the effectiveness of K-beauty products.  What excites me most about MissTutii is that I can try out the latest, not only in K-beauty, but other products from Asia and Europe that I might not ever see otherwise.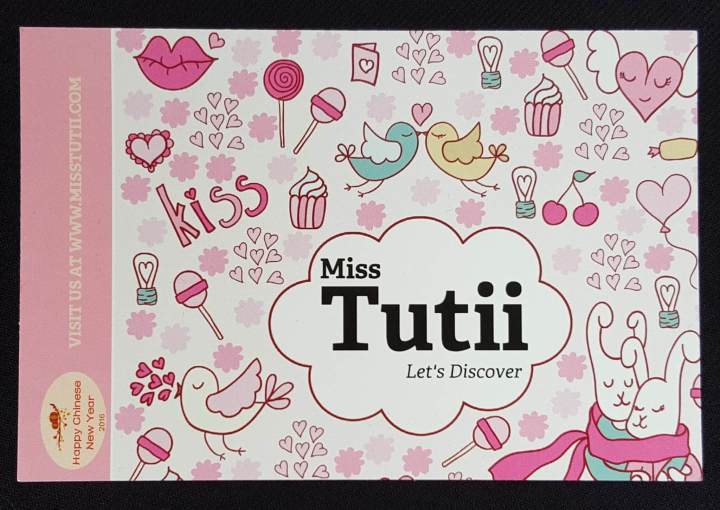 The product information card is so kawaii, and it had a small note wishing me a Happy Chinese New Year (my family celebrates Lunar New Year). 
Feb. 8th begins the year of the Monkey.  There is a brief description of each item including its country of origin, relative value, and how to use it.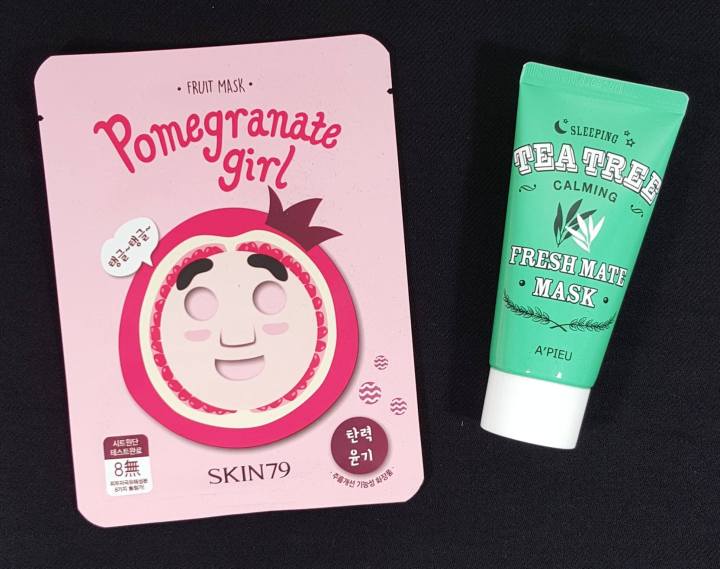 Skin79 Fruit Girl Sheet Mask – Pomegranate Girl ($3.25) from Korea:  I love sheet masks and use one every week.  This mask uses pomegranate and banana to moisturize and improve elasticity.  From what I could find, this sheet mask looks like the picture on the package, so your face will be a cartoon pomegranate for 20 minutes.  The next couple of days are expected to be cold and windy here.  This will be just the relief my skin needs to recover.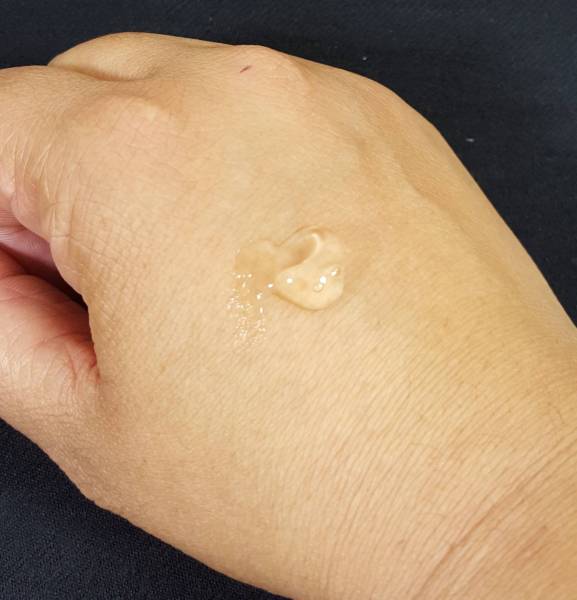 A'pieu Fresh Mate Mask – Tea Tree ($10) from Korea:  I could not find this in the TutiiShop – maybe it hasn't been added yet.  I was super excited when MissTutii released this as a spoiler.  Still not sure why they call sleeping masks that…  It doesn't peel off, but actually gets absorbed into the skin as you sleep.  It should be the last part of your nightly beauty regimen and gets washed off in the morning.  The tea tree formula helps control oil and reduce inflammation.  It can also be used as a spot treatment for breakouts. 
This easily absorbed into my skin, leaving it moisturized.  The tea tree scent wasn't overwhelming, and the essence caused a slight cooling effect on my skin.  Other formulas distributed were Basil and Shea Butter.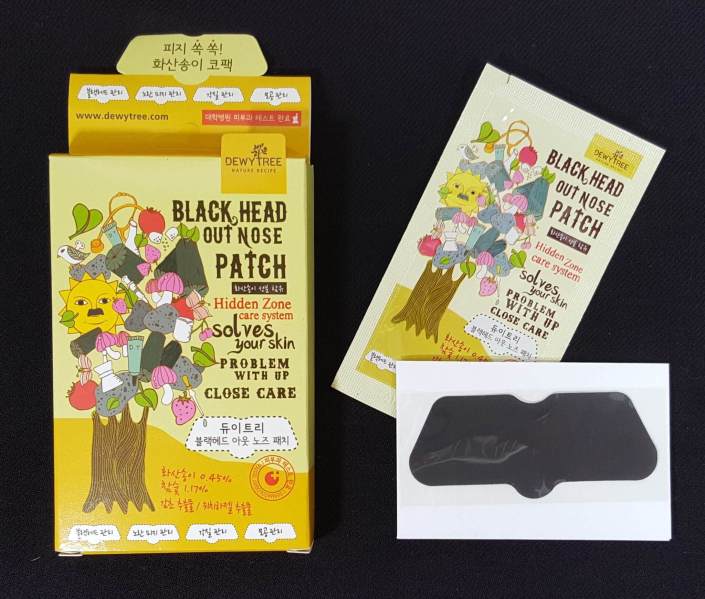 DewyTree Blackhead Out Nose Patch ($10) from Korea:  Slight discrepancy on the price of these – $10 on the info card but $12 in the TutiiShop???  Anyway… If you've ever used a Biore pore strip, here's an upgraded version.  These strips use volcanic ash and charcoal to clear pores and remove blackheads.  I always had issues with using enough water on my nose to get strips to stick, and these were no exception.  So, my trick is to moisten my nose, apply the strip, and then add water to the outside of the strip – works like a charm. 
I won't gross you out with a picture of what was on the strip, but know that this worked really well.  It has a slight pine smell to me; I guess that's what you get when you combine witch hazel and licorice.
It's a little large.
ISQueen Rice Essence ($15) from Japan:  I could only find this on the ISQueen Chinese website – maybe it hasn't been added to the TutiiShop yet.  This product is step 3 of a 4 part regimen, to be used after cleansing and an eye gel, but before the moisturizing gel-cream.  It is basically a gel toner with elastic protein to tighten pores, rice extracts to promote micro-circulation, and rice bran to improve firmness/replenish water to the keratin.  Use your hands to apply this to the skin until absorbed.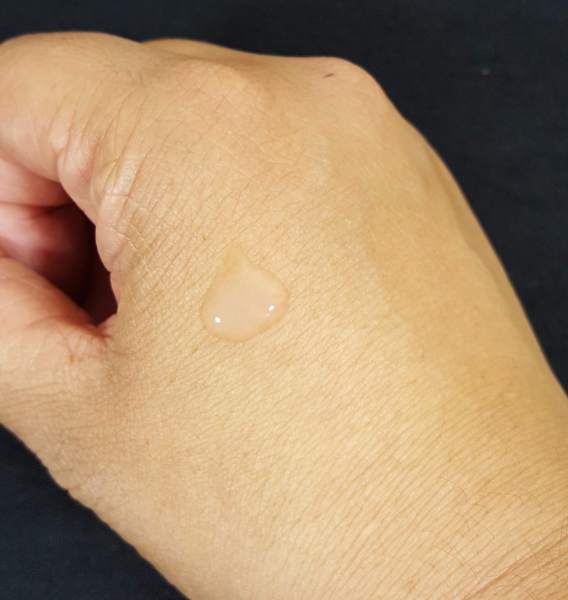 This absorbed quickly and had a fresh, clean scent that reminded me of my mother.  My skin felt softer after this was applied, but I still used a light moisturizer afterwards.  An alternate to this in other boxes was the Rosette Pore Peeling Gel.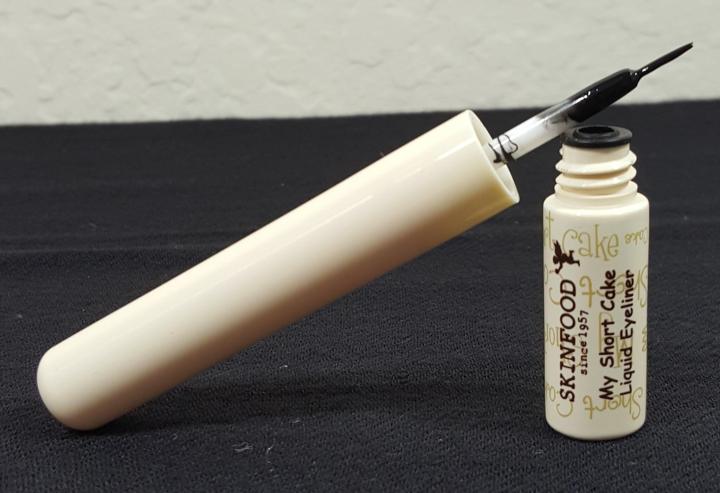 Skinfood My Short Cake Liquid Eyeliner – Black ($8) from Korea:  Again, not in the TutiiShop yet.  This is a deep black eyeliner with a quick drying formula.  The brush tip allows you some flexibility between a fine or thicker line, and the longer handle gives more control while drawing your line.  I realized that I need to practice my brush skills – I've been using felt tip liner pens.  I liked that once this dried, it didn't smudge.  However, this is not a waterproof formula and washed off with just warm water.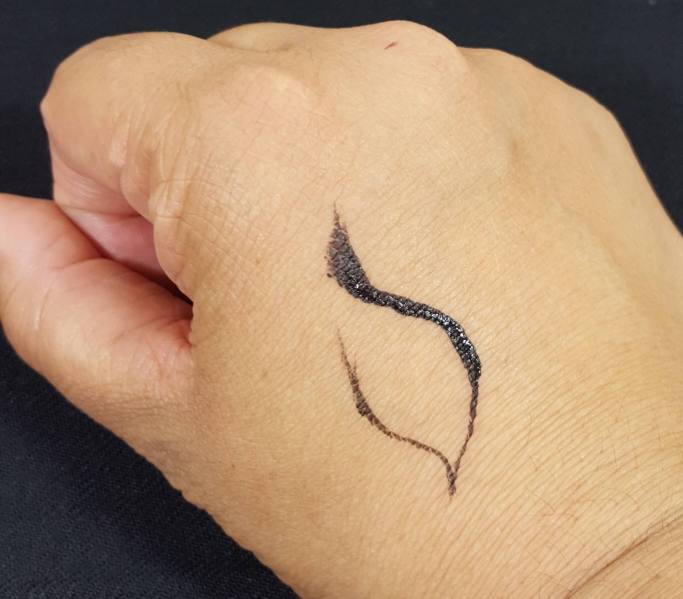 The prices listed above are from the information card (about $46 total) in the TutiiBox, and it should be noted that they are listed as "up to" said value.  Some items can be found on other sites for lower prices.  However, if you factor in the shipping time and cost, MissTutii is more convenient and a better value.  Regardless, the box had a value that was over its cost.  I was thrilled with the products that I received and have already figured out how to work them into my beauty routine.  So glad to have gotten this and can't wait to see what my next surprises will be!
No coupons for this box, check out the deals on a similar subscription here!
Visit MissTutii to subscribe or find out more!
The Subscription
:
MissTutii
The Description
: Delivering you beauty products from around the world each month! We search high and low for the most popular items trending in countries like Korea, Japan, Taiwan, Switzerland and much more! So you'll be able to discover great quality products at a fraction of the price!
The Price
: $12.00 per month