GradBin is a great pick me up box for college students by college students! The original grad bin has 5-7 surprises while the mini grad bin has 3-4 items. The boxes are not gender specific so no worries there. Expect snacks, games, decor, books and more.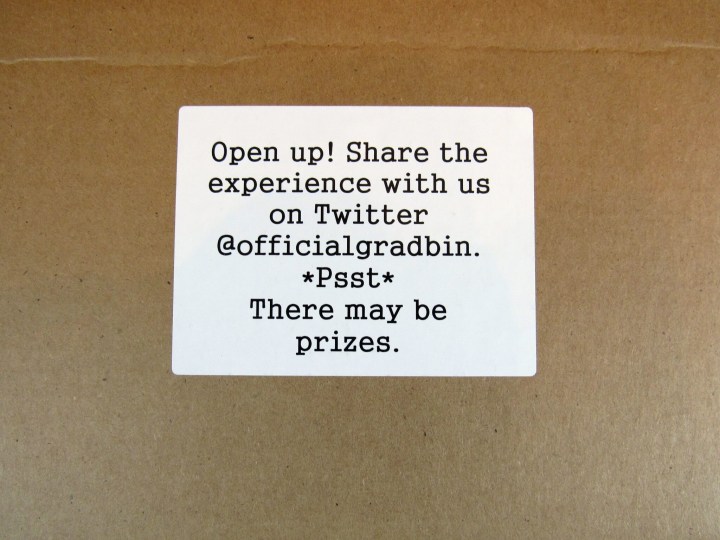 Psst! Don't miss out on the prizes! My oldest son will be going away to college in 2017. Sniff, sniff. He has visited a few colleges and stayed overnight. He wants me to send him college subscription boxes and is excited about checking out GradBin.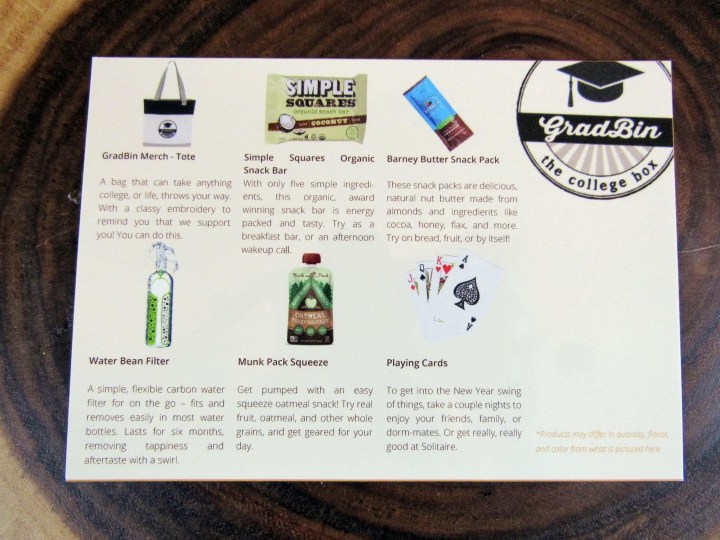 The information card is straight to the point. T, my 16 year old son, had no interest in it and gave it to me.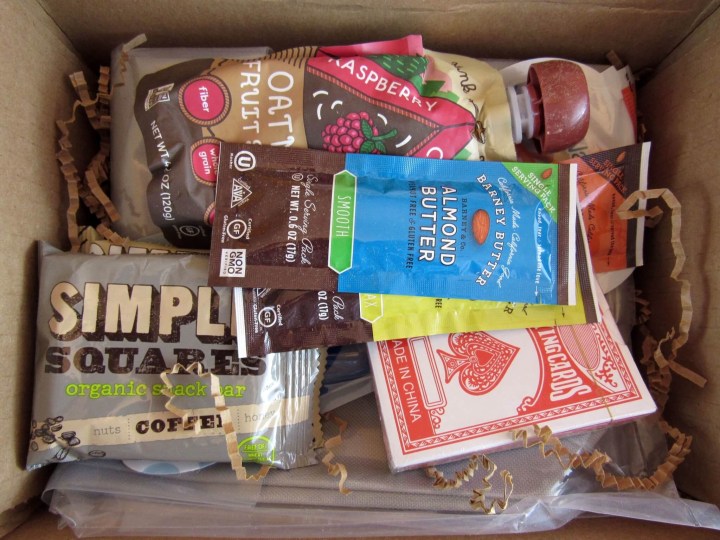 This review is written mostly from T's viewpoint. He first noticed the snacks and wondered how long it will take me to photograph everything so he could eat them right away. Then he saw the cards and wanted to play a card game. I, as the mom, noticed that everything arrived in one piece and nothing leaked.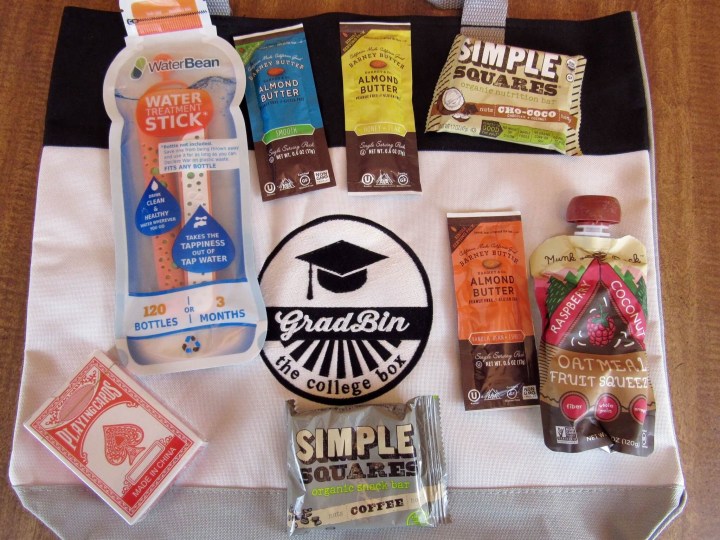 T looked at the box, saw food, and approved. He's a growing teenager boy that plays sports year round. I liked the variety of items.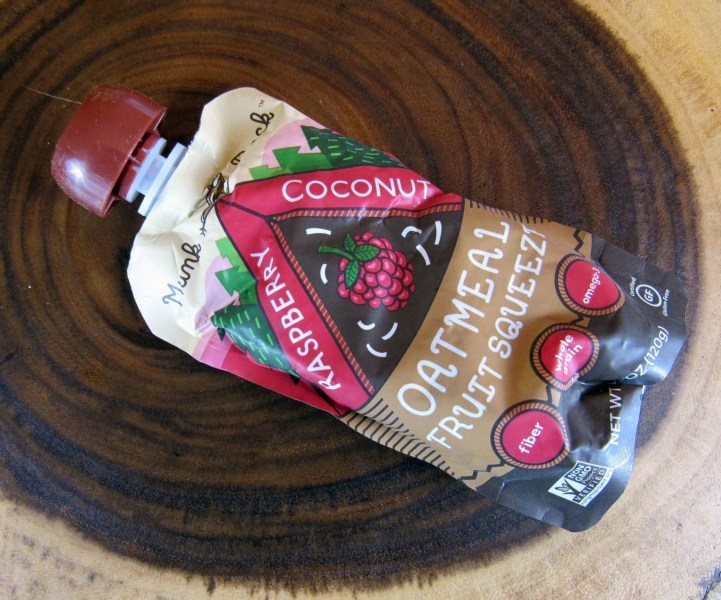 The Munk Pack Raspberry Coconut Oatmeal Fruit Squeeze ($2.50) caught T's eye. He thought it would make a quick snack on the go. We observed during our college tour that there were college students eating lunch during class and on the go because of tight schedules. It's gluten-free, non-gmo verified and has real fruit. T is saving it for his next indoor track meet.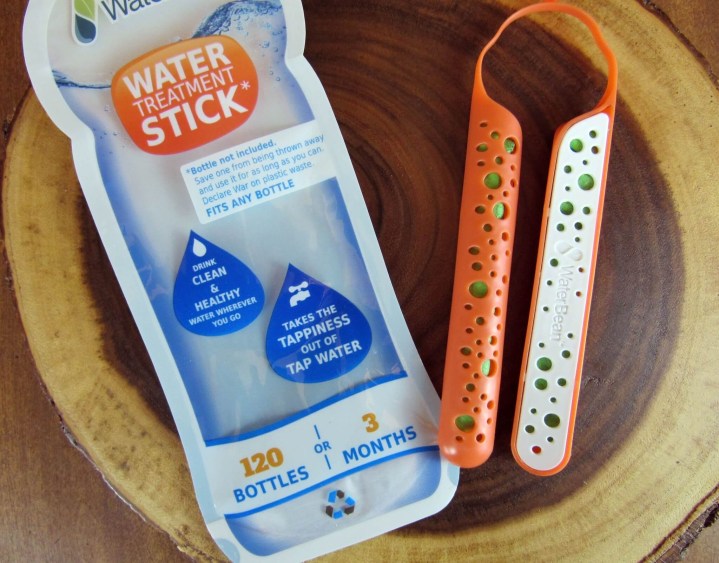 The Water Bean Water Treatment Stick ($9.95) is an excellent choice for a college student. T used it right away at his indoor track practices. He says it removes the yucky taste from the tap water. It's also easy to clean by leaving it on a sunny window ledge for a day. It is not to be used with untreated water.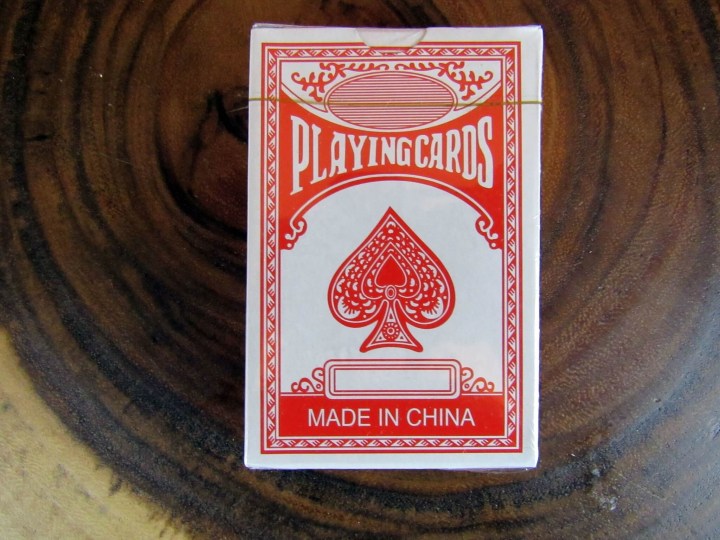 Red Playing Cards ($2.00?) T is ready to play cards! I can see how playing cards can help a college student relax for a few minutes.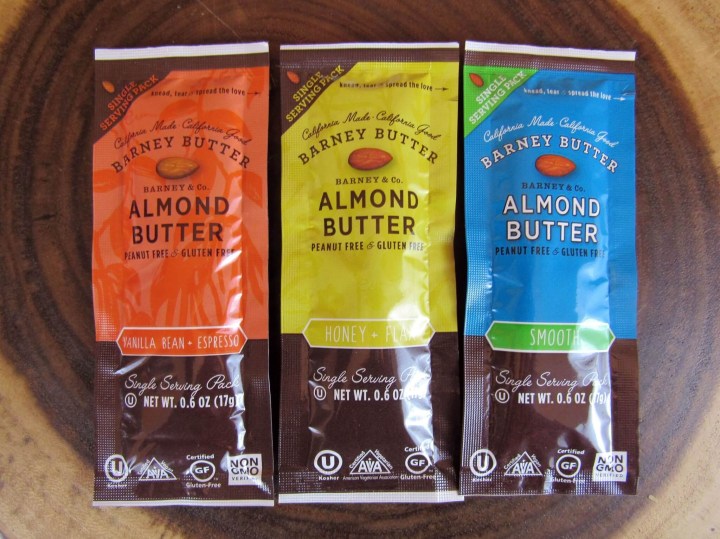 The Barney Butter Snack Packs ($2.01) are kosher, vegan, gluten-free, and non-gmo verified. They are made in an almond only and are peanut-free. T found them easy to eat!
The Coffee Simple Squares ($1.92) and the Cho-Coco Simple Squares ($1.92) are a raw, Paleo snack. They are organic and have no wheat, gluten, dairy, corn, or soy. T loved the cho-coco bar. He surprised me by not liking the coffee bar. He ate them after an indoor track practice.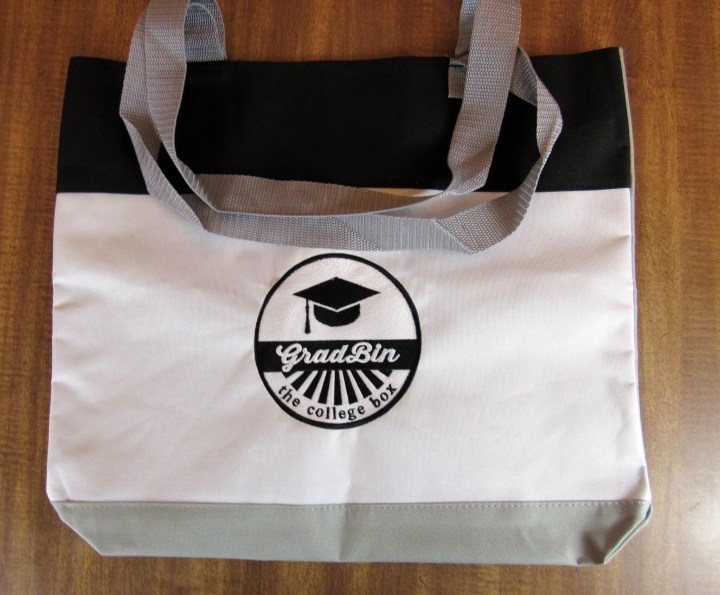 GradBin Tote ($10?) – T prefers duffle bags and backpacks. The tote is sturdy and well-made. It's useful for when you are lugging around extra stuff.
GradBin did an excellent job in selecting snacks that can be enjoyed by most college students. The filter, playing cards, and tote bag are useful items. T approved the items and has it on his list of boxes he is hoping I will send him in college. Using the 25% coupon HELLO2016 for a year subscription makes each box cost around $16.49. In addition to this box, GradBin is now offering a Mini box for 19.95 + 3.95 shipping per month.
What do you think of GradBin?
Visit GradBin to subscribe or find out more! Save 25% on any length subscription! Use coupon code HELLO2016.
The Subscription
:
GradBin
The Description
: GradBin is a college subscription box delivering 5-7 college oriented goodies monthly, or boxes built by the customer. Products are a blend of brand name and locally sourced.
The Price
: $24.95 + 3.95 shipping per month