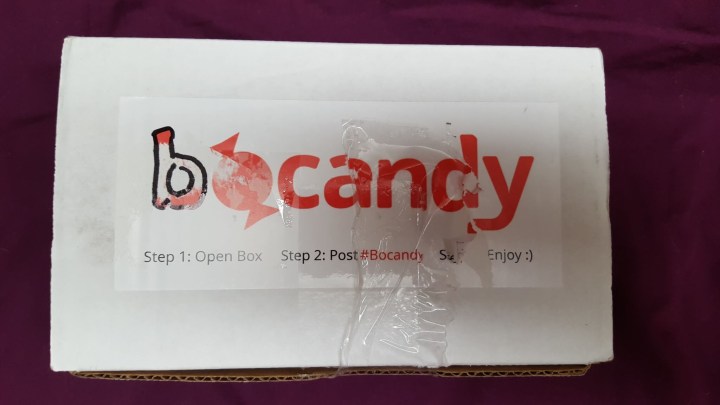 Today I received the Bocandy Subscription Box.  Bocandy is a a monthly candy & snack subscription sending 7-10 different types of candy from around the world straight to your door!   Every month the box includes a pile of Bocandy's recent finds,It is a subscription box of candy from different countries.  Sorry about the label. I was got too excited to see what was inside the box.
I received 6 different items in my box. Mieszko Pikolo Fruit Candies, Pokoj Toffi Kubanka, Coris Whistle Candy, Cloetta Kex Choklad, Smak Po Brzegi Goralki, and 7Days Croissant.
My box did not come with an insert for the items inside, so I am going to do my best to describe the item and where it came from. Sorry ya'll.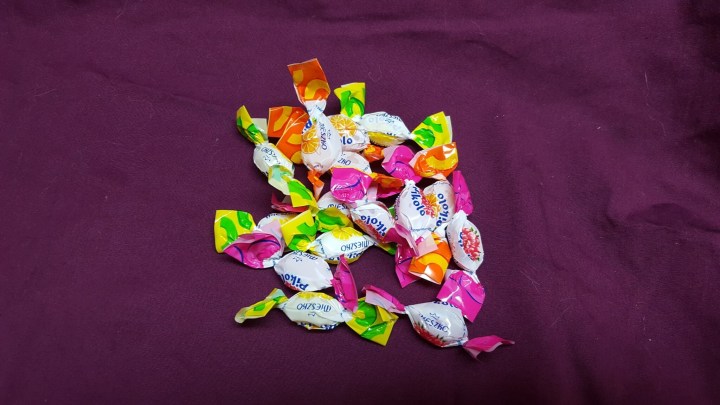 Mieszko Pikolo Mini Fruit Hard Candies:  These are small fruit flavored candies  made in Poland. They had sweet flavors of Raspberry, Lemon, Apple, and Orange.  Nice little candies to carry in your purse for a sweet tooth craving.
Pokoj Toffi Kubanka (Poland) are toffee flavored candies similar to Tootsie Rolls. I quite enjoyed these. Too bad there were only 6 pieces in the box.
Coris Whistle candy (Japan) are small round candies flavored with Ramune which is a traditional Japanese soft drink similar to lemonade. The thing about this candy is it is also a whistle. Just place between your upper and lower teeth and blow! My boys went around the house just whistling away (dang teenagers!). This candy also comes with a small toy that is in the box at the bottom of the package. Needless to say we enjoyed this candy very much.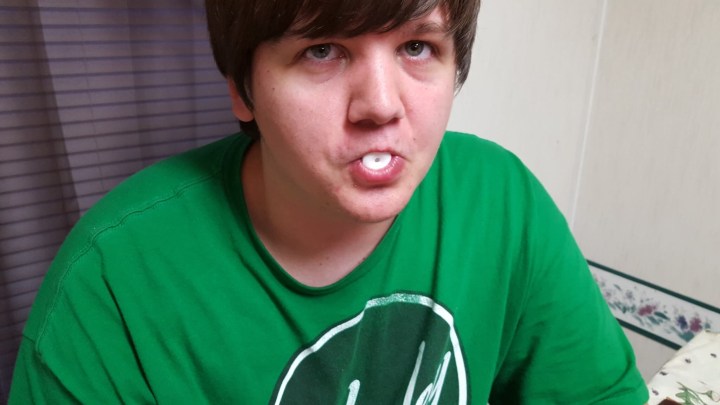 This is my oldest demonstrating the "proper" way to whistle. LOL
Cloetta Kex Choklad is a Swedish chocolate covered wafer.  I was not particularly fond of this one. It had a strange ashy taste to it.  I let the boys have this one.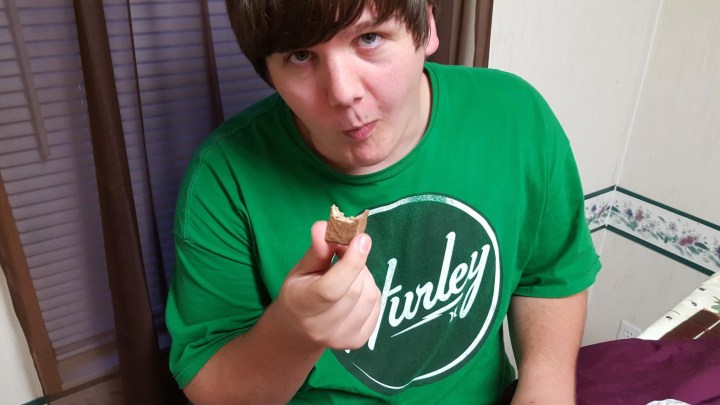 Smak Po Brzegi Goralki Truskawkowe is another wafer snack with a strawberry flavoring covered in chocolate. This is a candy from Poland. This was a delicious candy. I got to try half of it as my oldest wanted to try also.
Chipita's 7Day Croissant is  a single serve croissant with either chocolate or jam from Bulgaria. I liked the taste of this one also. My only complaint was that there was not enough of the chocolate filling in it.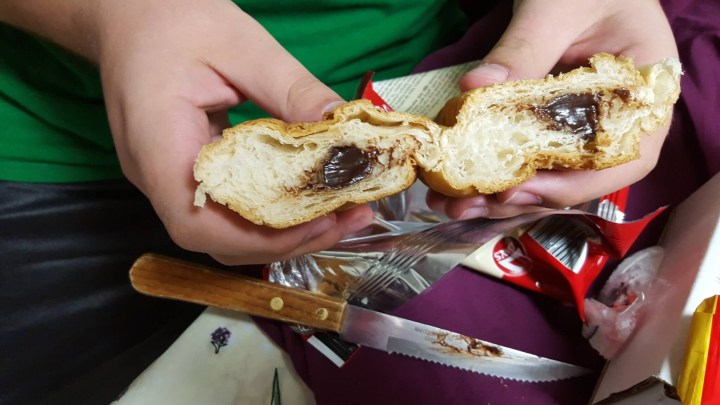 That was my box in a nut shell. I am looking forward to the next box to what countries' snacks are inside. Let me know what you think of your box.
What candy or snack would you like to see in a future Bocandy? Save 20% on your first box! Use coupon code  SWEET.
Visit Bocandy to subscribe or find out more!
The Subscription
:
Bocandy
The Description
: Bocandy is premium candy from around the world! Each month Bocandy will send 7-10 different kinds of candy straight to your door. From savory to sweet, you will enjoy new brands each month.
The Price
: $15.00 per month