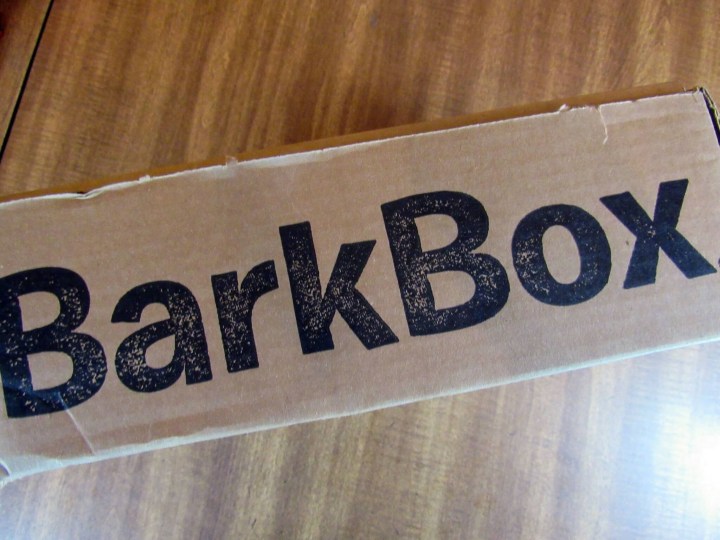 February's Barkbox has arrived! Barkbox is a monthly subscription box just for dogs. Each box has 4-6 dog products and is customized to the size of your pup, plus it has a cute theme. We selected the large box for our three dogs.  Bella is a Rat Terrier, Odie is a Borador (half Border Collie and half Labrador Retriever), and Daisy is an English Shepherd. You can save $10 on your Barkbox subscription with promo code MS10X1213 or get a free month with your subscription with code FREEMONTHWITHBARKBOX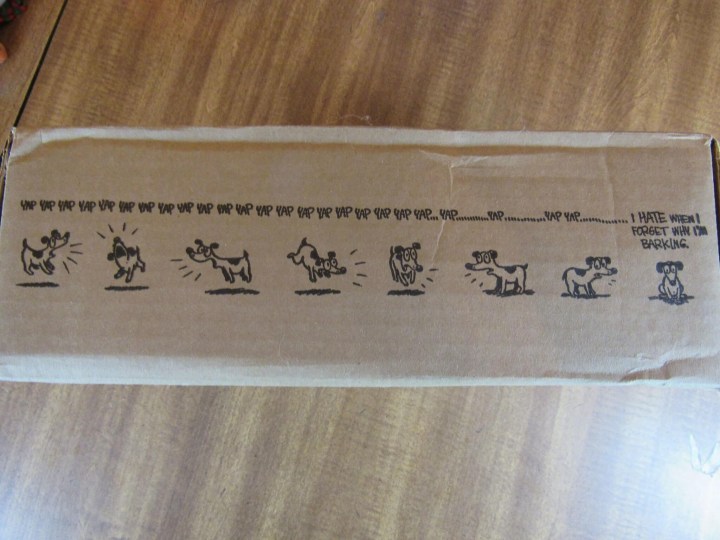 Bella, our miniature Rat Terrier Terror, loves to bark and bark. We can't figure out why she is barking most times!
Happy Lunar New Year! The theme looks amazing!
BarkBox's information card has gone digital. The theme and featured product of the month is listed. The featured product are Movin' Monkeys by Bark & Co. It's really cute!
The backside included your doggie's fortune!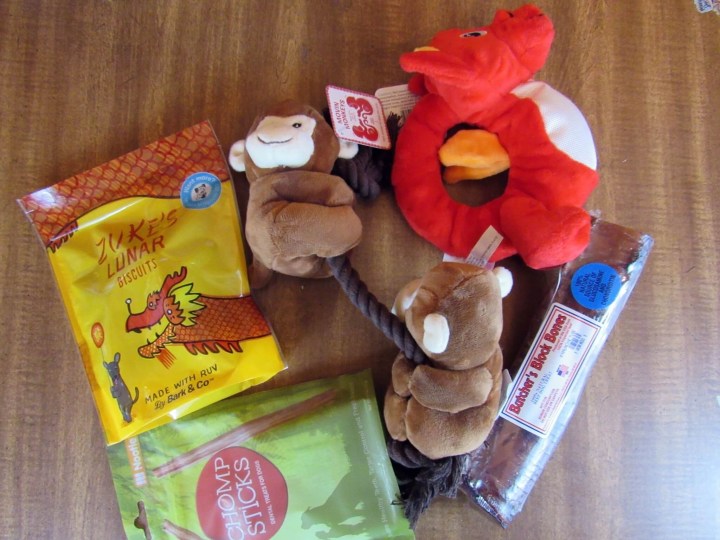 I love the theme! Daisy, our English Shepherd,  would have loved the babies. She's at the farm romping at the snow. Bella, our miniature rat terrier, and Odie, our Borader, will be reviewing the box.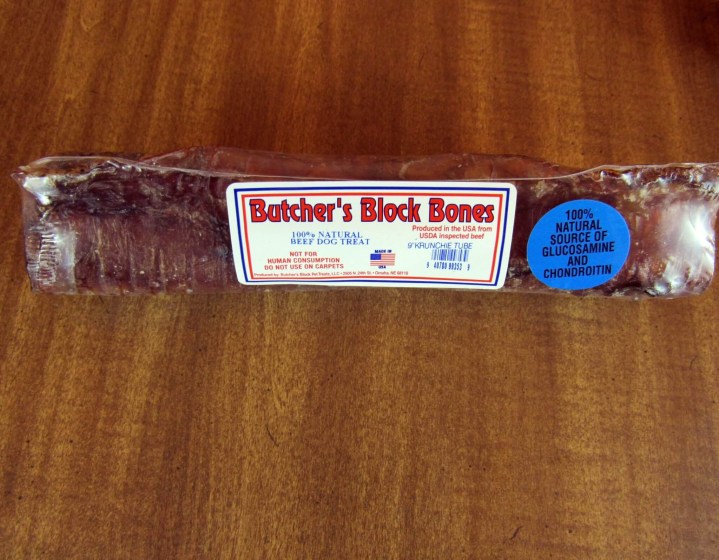 The Trachea by Butcher's Block ($7.00) is a delicious gourmet treat for doggies! Each bone has been slow roasted for three days, trimmed, and are from prime grade cattle. It will be a hit with any of our dogs!
The Nootie Chomp Sticks ($10.00) were popular with Bella and Odie. It took Bella, our Minature Rat Terrier, a few minutes to eat. Odie devoured it quickly. They are made in the USA.
The dogs loved Zuke's Lunar Biscuits. The treats are made from pork making it a great treat for those doggies with chicken allergies. The packaging is perfect for the theme!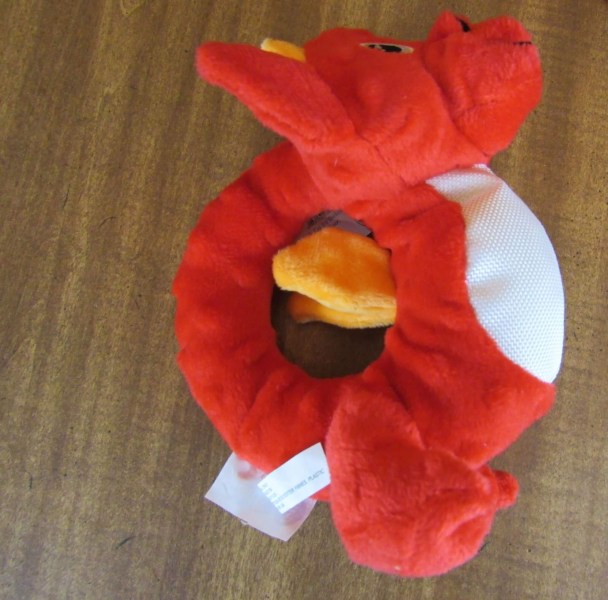 I rescued Walter the Dragon ($14) before Bella and Odie destroyed him. It has a squeaker, a ball, and is a fun tug of war toy. Walter is now one of Daisy's babies at the farm.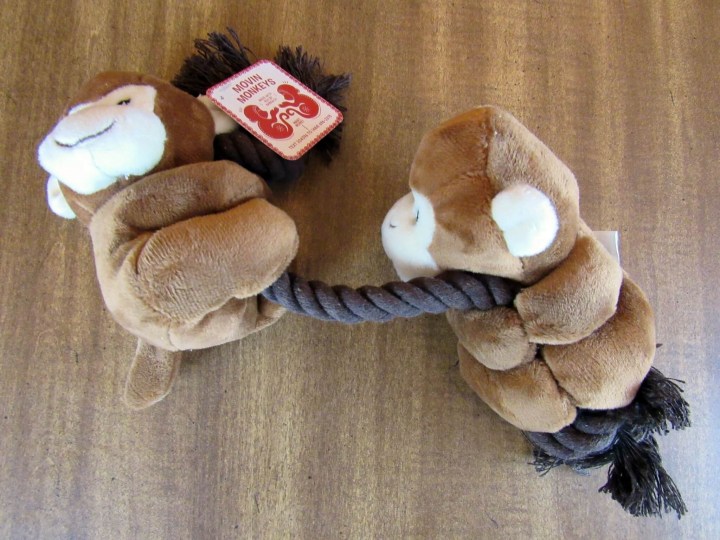 The Movin' Monkeys by Bark & Co ($14.00) is the featured toy. I felt it was too small to be in the large size box. There is barely any room for your hand and a dog's mouth. Bella and Odie enjoyed playing together with the toy. The monkeys are now missing their ears! This box is intended for Daisy, our English Shepherd, who has a gentle mouth and treats her toys like babies. It is not for my two heavy chewers that love to destroy toys!
Doggie Photos!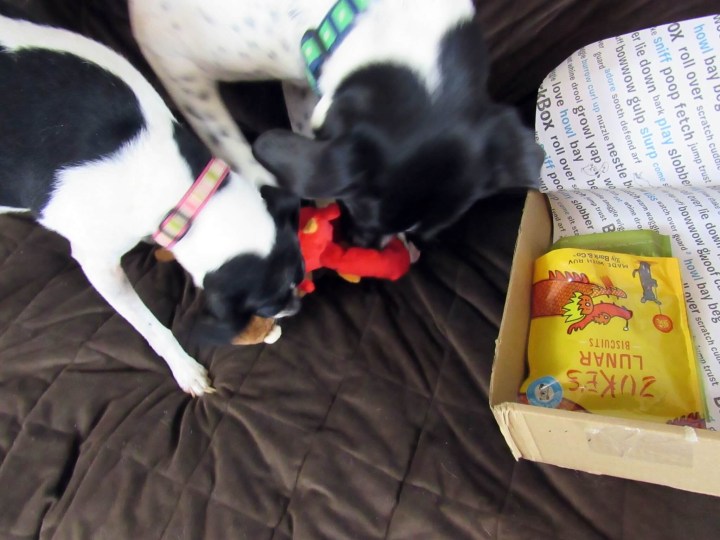 Bella is a 5-year-old miniature rat terrier. Odie is a 1-year-old Borader (a fancy new mix of Border Collie and Labrador Retriever). They both picked the toys first out of the box.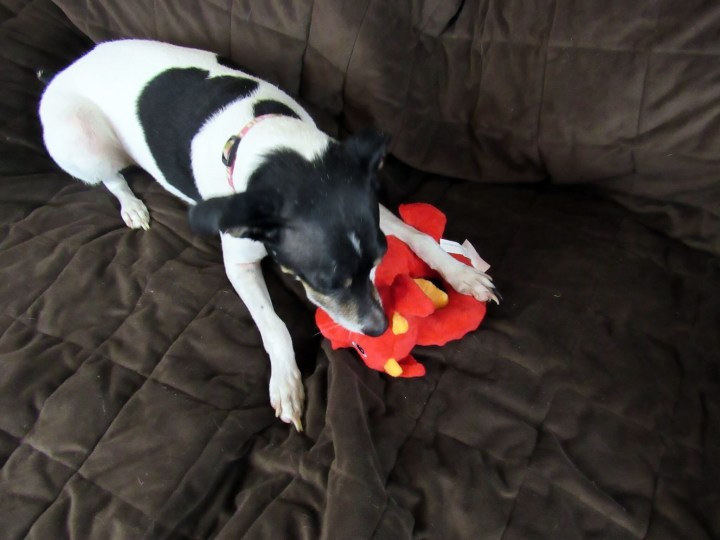 A fun fact about Bella. I picked her up on Valentine's Day 5 years ago. Can you see her black heart marking on her fur?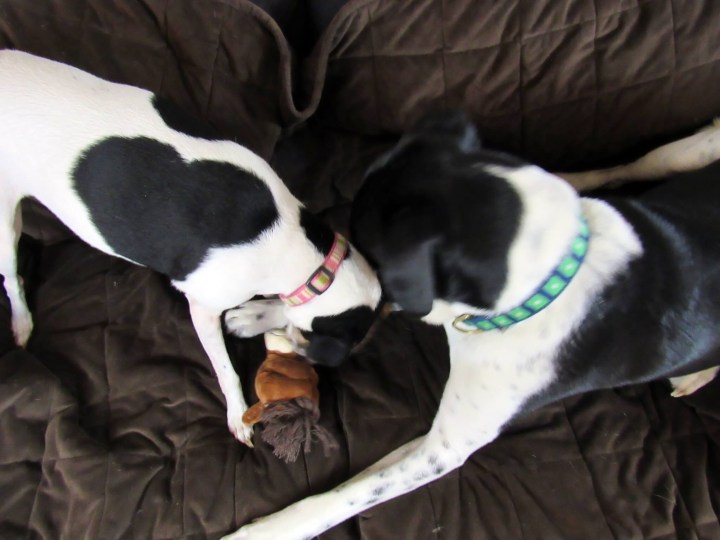 Despite my neighbors insisting I am wrong, Bella and Odie are not mother and daughter. I have even pointed out that Odie is a boy! The similar markings influence what people see.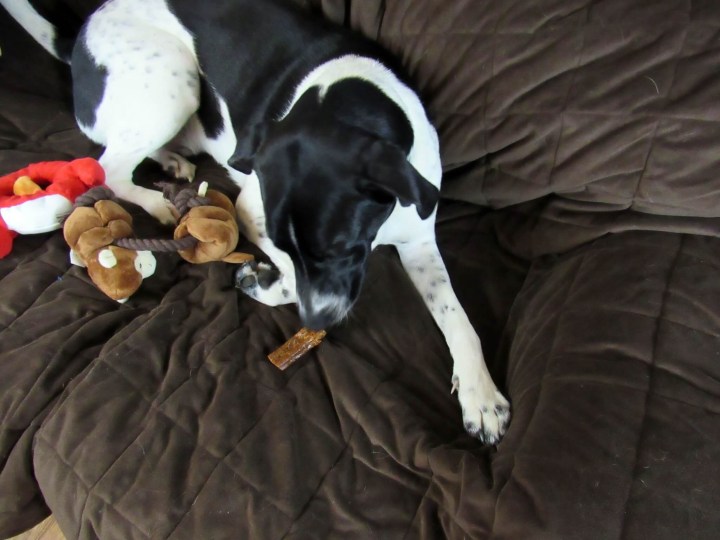 Odie and Bella both loved the chomp sticks!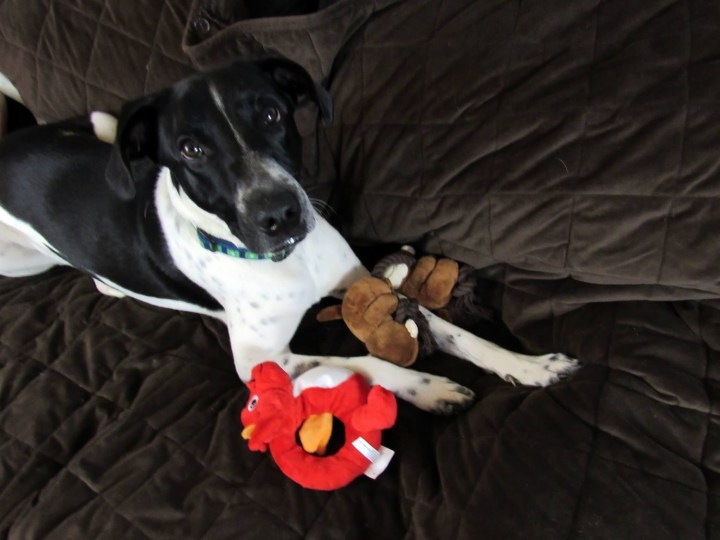 Our older neighbors were no longer able to care for Odie and gave him to us. He is a happy dog although he wasn't sure what to think of the lights and camera.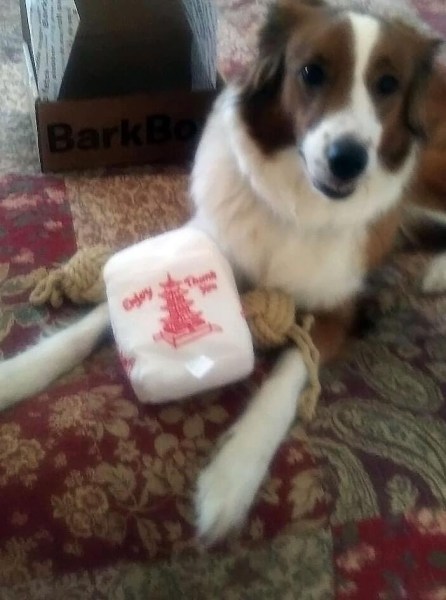 Poor Daisy! I currently have a subscription to the Barkbox Heavy Chewer that is sent to the farm. She's unimpressed with her toy. Odie and Bella are now happily playing with the Benny's Famous Noodles while Daisy babies her Walter the Dragon. She will be back in March to review the Barkbox Large Dog edition!
Regarding the small dog box versus the large dog box – they are different this month! Be sure to check out Brandy's review of the February Barkbox for small dogs. It is adorable!
I thought it was ingenious of Barkbox to go with a Lunar New Year theme. The items fit the theme and are fun! I do think the Movin' Monkeys need to be a little larger for Bella and Odie to enjoy. There isn't much room for my hand when Odie has it in his mouth. It would work perfectly for Daisy as a baby except she doesn't like rope toys. She prefers toys that are babies. The dogs loved all the treats this month! The February Barkbox is a win for the dogs!
What do you think of the February Barkbox? Share below!
Visit Barkbox to subscribe or find out more! Save $10 on your Barkbox subscription with promo code MS10X1213 though it should pop up automatically. Or get a free month with your subscription with code FREEMONTHWITHBARKBOX!
The Subscription
: 
Barkbox
The Description
: BarkBox is a subscription box for dogs. It ships 4+ products tailored to the size of your dog each month. Items include toys, gadgets, grooming essentials, leashes, and organic treats
The Price
: $29 per month