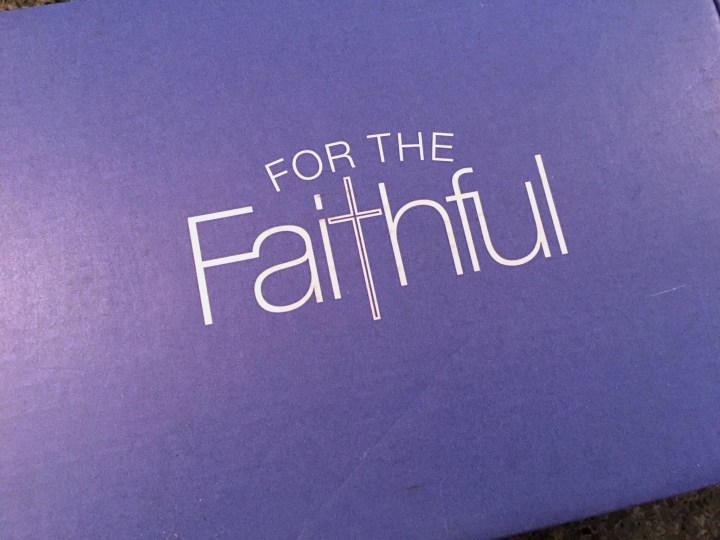 For the Faithful is a monthly subscription box full of Christian products delivered right to your door. You may receive items like books, DVDs, items for the house (or even garden), something brilliantly inspirational, or things for the kids.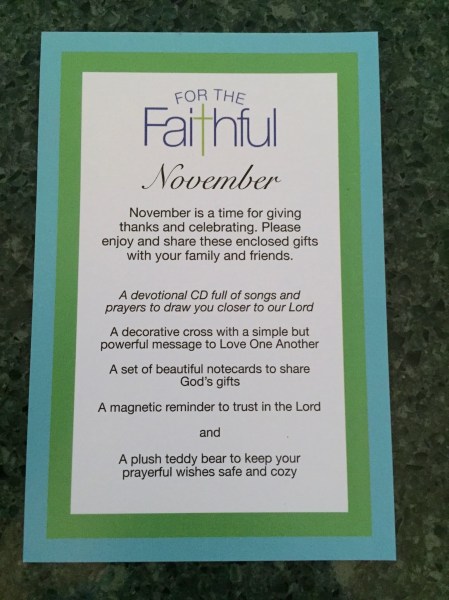 The information card lets you know what's in the box and what the item is for.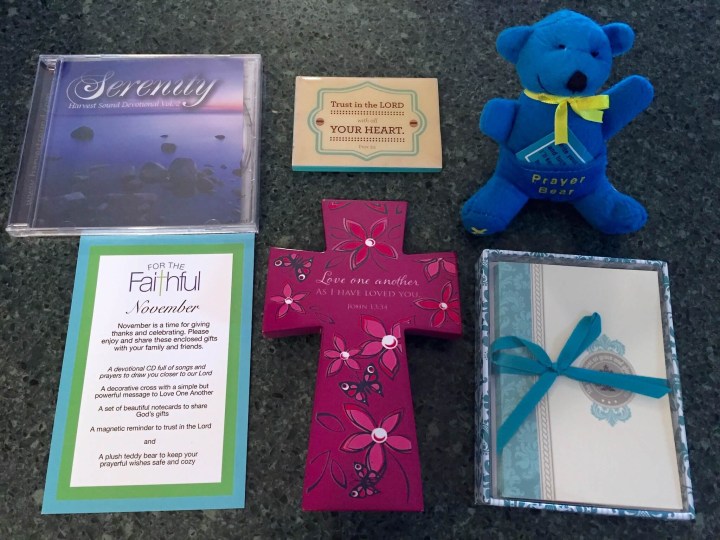 This is a fun box full of wonderful items.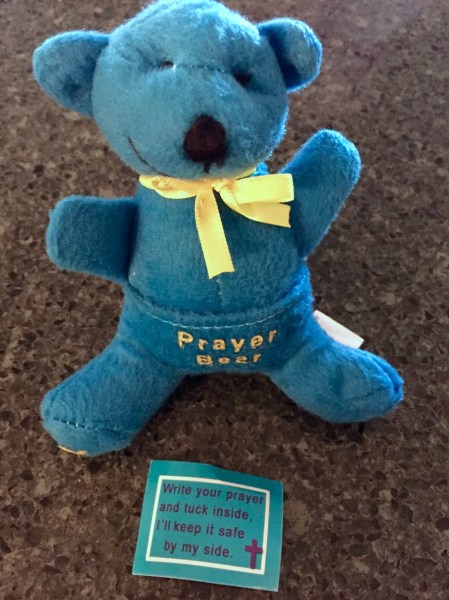 The first item that just jumped out at me was the small teddy bear called a Prayer Bear.  He has a pocket/pouch in the front, write your prayer down on a small piece of paper and tuck it inside. 
Safe and sound.  How cute is that?
I'm a note writer and I never have enough so a package of them is always welcome.  I was just reading the other day that  giving positive feedback in a note is great for the employee.  When employees are feeling good about their job they give better service.  I can use this same idea with church.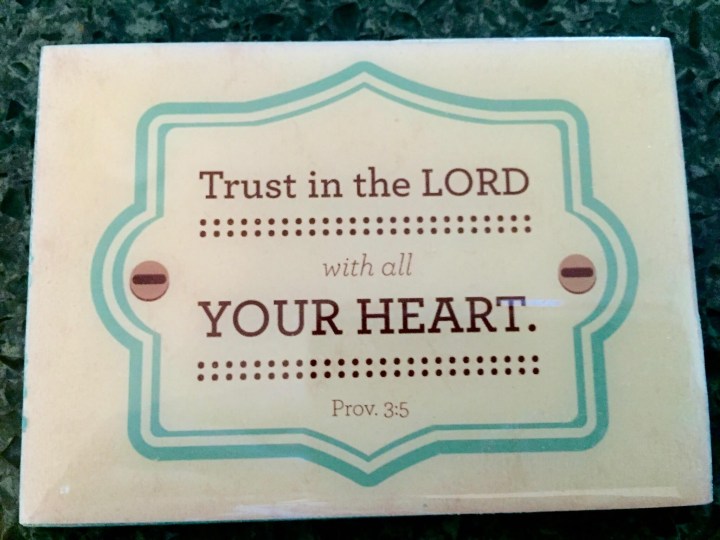 Aw, the refrigerator magnet.  I love them.  My refrigerator is plastered with them, I don't even remove them when company is coming.  This one is plainly simple yet the message just shouts to be heard, Proverbs 3:5.  I'll have to make room for this magnet at eye level.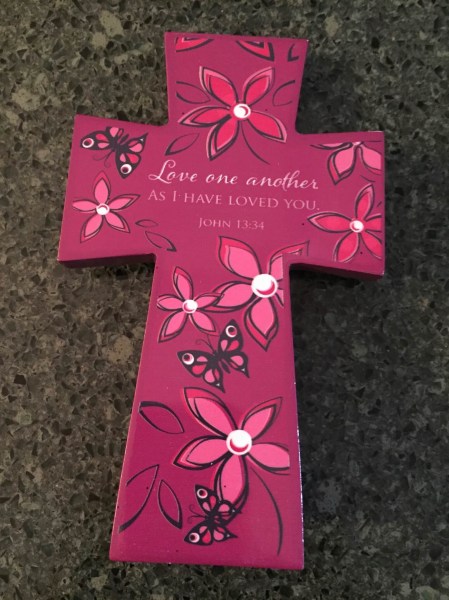 The cross is a stand alone magenta with flowers and verse from John 13.  Beautiful.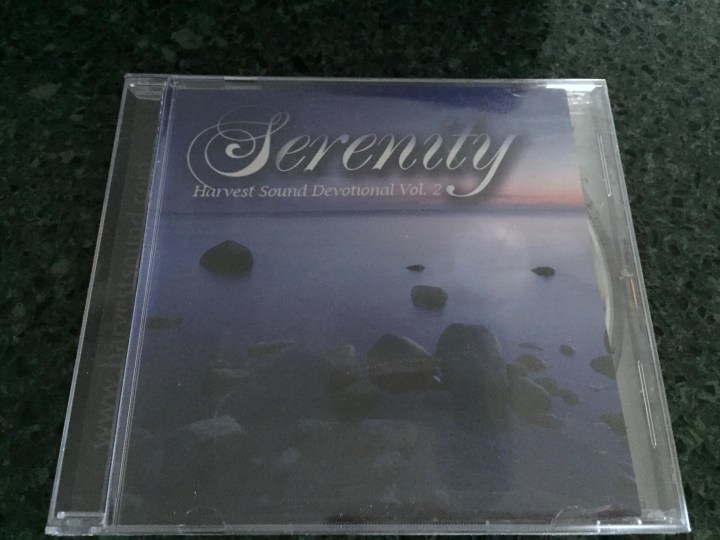 I can't wait to listen to the CD.  I always listen to my CD's in the car.  There is just nothing better than singing to the Lord, Psalm 95:1.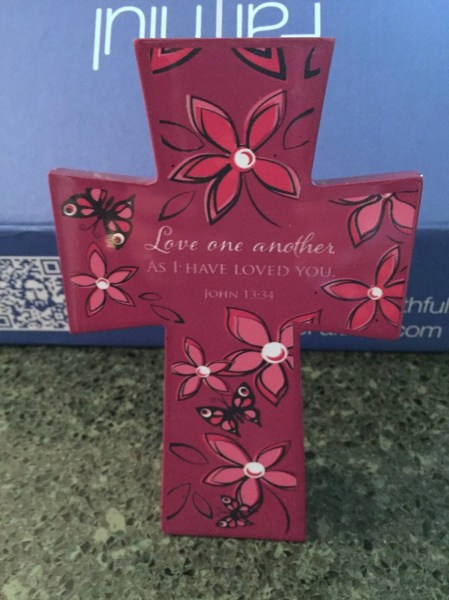 This was a wonderfully put together box.  Nice variety, color and uses.
Visit For the Faithful to subscribe or find out more. Use coupon code hello$ave to save $5 off your first box.
The Subscription
: 
For the Faithful
The Description
: For the Faithful is the monthly subscription box for today's Christian family. Each month, we hand-curate a gift box filled with great Christian and family friendly products from world-class brands and deliver it right to your doorstep
The Price
: $21.99