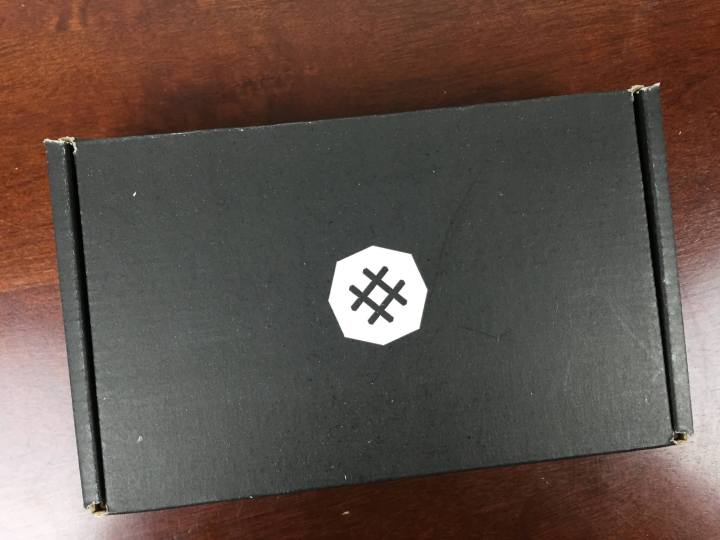 Every year on Black Friday Bespoke Post offers a free Black Box with a $45 shop purchase! Bespoke Post is a men's lifestyle subscription box. Each month, you'll get to choose from one of the limited-edition boxes filled with an array of products built around a central, unique theme. There are usually two or three new boxes to choose from every month in addition to a selection of past boxes. One of the great things about this subscription is that you can skip the month if you're not interested in it.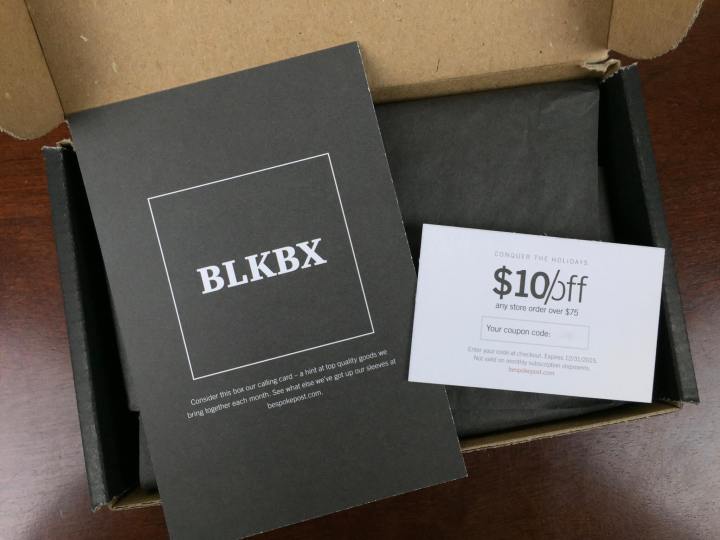 As far as we know, all Black Boxes are the same (or #BLKBX if you're so inclined). It came with a $10 off $75 purchase code!
This is really nicely wrapped up for a freebie with a $45 purchase.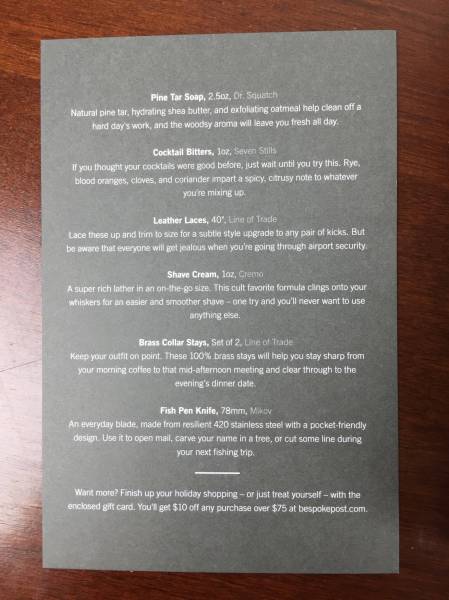 The information card lists all the details.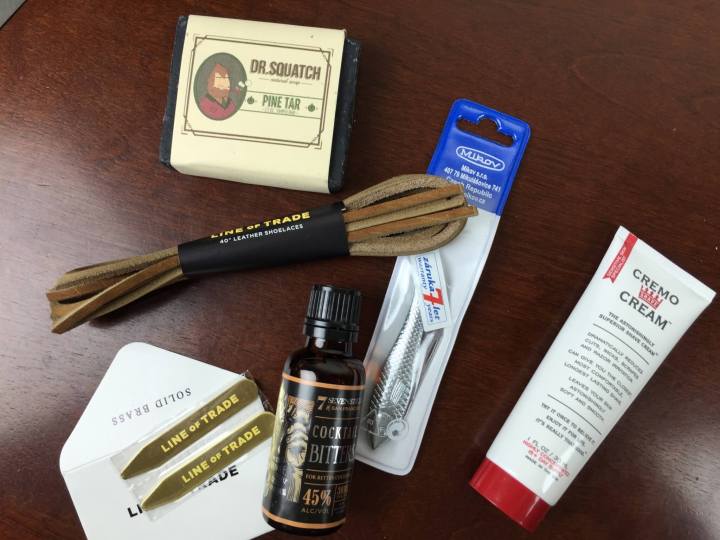 And here's everything we got!
Dr Squatch Pine Tar 2.5 Oz Soap ($3.50)
Line of Trade 40″ Leather Shoelaces ($9)
Seven Stills Cocktail Bitters ($3.75)
Cremo Shave Cream (89¢)
Line of Trade Solid Brass Collar Stays ($7)
Mikov Fish Pen Knife ($7.81)
All totaled, about $32 in items! What a great box! My personal fave is the fish knife – I didn't think anything of it and took a quick snap but it's ultra cool.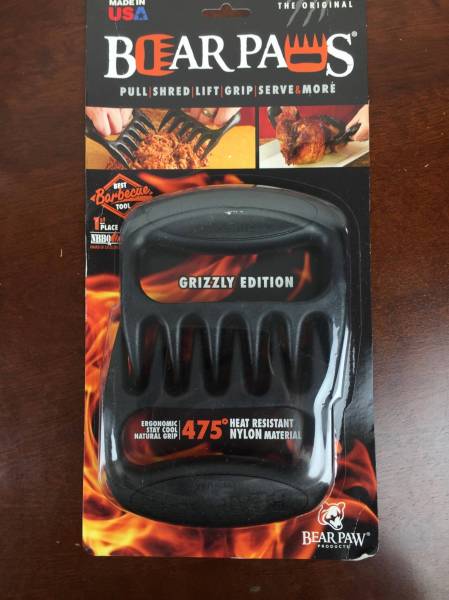 I also thought I'd share what we bought!  Bear Paws Grizzly Edition Meat Shredders ($13). We're going to use these a ton!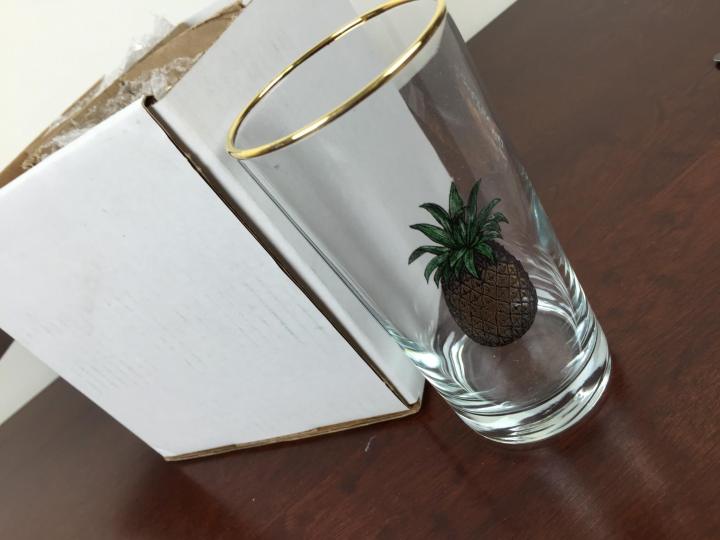 and this super sweet set (there's four of them) Richard E. Bishop Highball Glasses ($40). My husband got them for me and I couldn't be happier! (pssst also see my pineapple lovers gift guide!)
Visit Bespoke Post to sign up or to find out more or to subscribe! You can save 20% on your first Bespoke Post box with coupon code HELLO20.
The Subscription
: 
Bespoke Post
The Description
: Curated theme box for men. Each luxury box delivers items centering around one central theme. Past boxes have included complete shoe care for professional men, unique accessories, bar mixology, tequila tasting, charcuterie entertaining, and more.
The Price
: $45 per month
The Coupon
: Save 20% on your first box with code
HELLO20