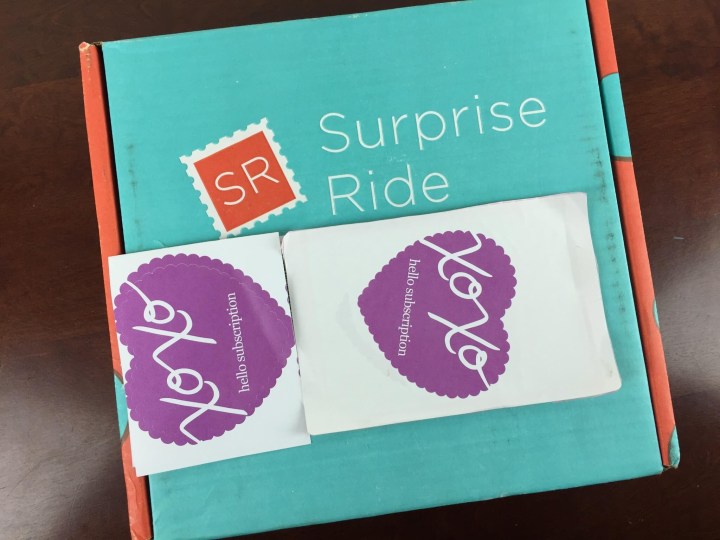 Surprise Ride is a monthly activity subscription box for kids. Every month you'll receive a curated monthly adventure for kids ages 6-11. Activities center around a theme like art, geography, outer space, food, and more!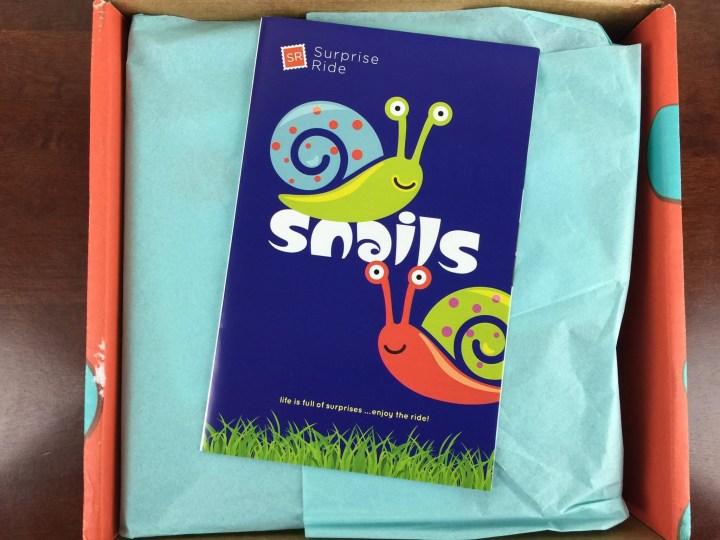 The tissue and booklet make such a nice presentation – perfect for a gift!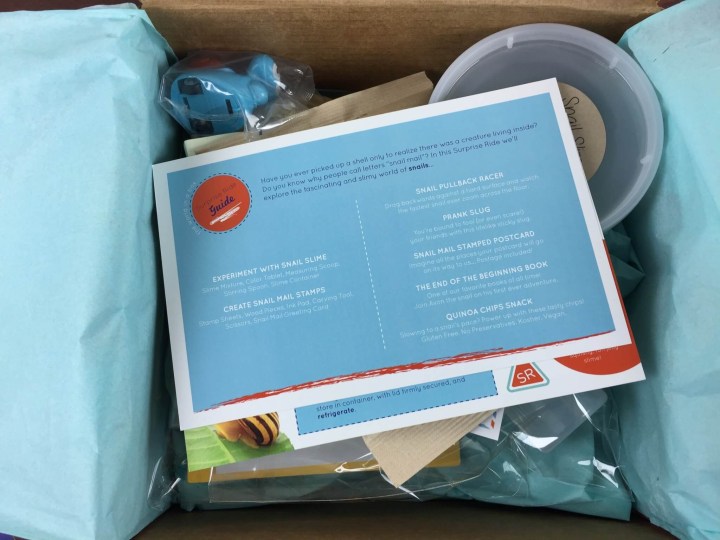 You'll get a Surprise Ride guide in your box, along with everything needed for the two activities, plus some extras for your adventures.
This month's theme was Snails, and it was packed with cool info on these helpful creatures.  Each box has a guide to the month's theme which contains fun facts and ideas, and serves as an intro to the actual activities. The booklet is a great intro to the theme.
The booklet is written in a style that is very appealing to young readers.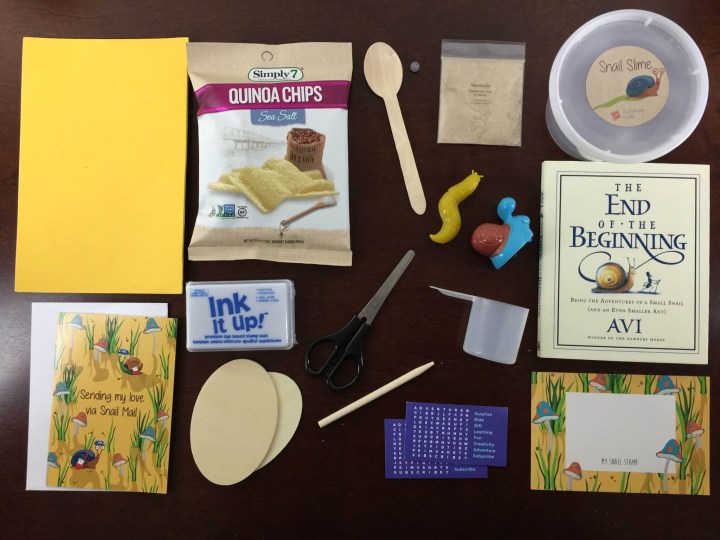 Everything in this month's box!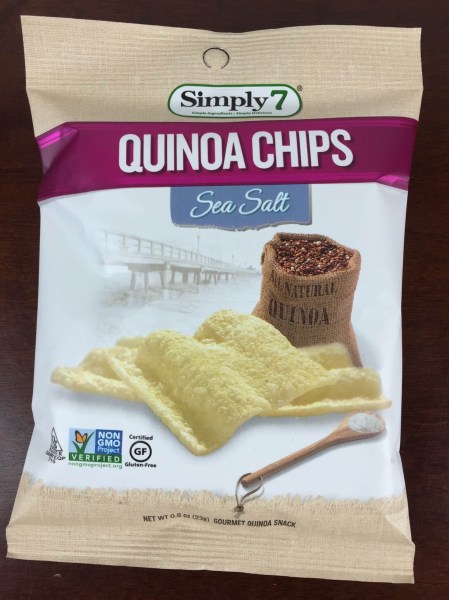 You can't adventure without a proper snack.  Quinoa is naturally crisp and makes a wonderful gluten-free chip.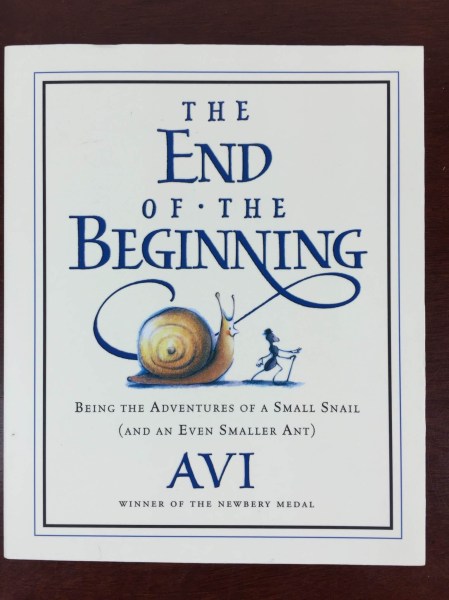 "The End of the Beginning," by Newberry winner Avi, is included in the box.
The story follows the adventures of a snail and ant.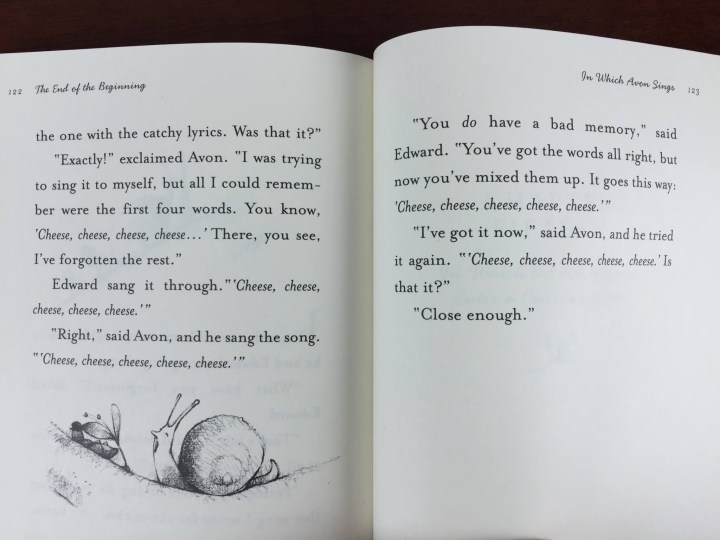 It is written in a light and conversational style, engaging the imagination of the reader.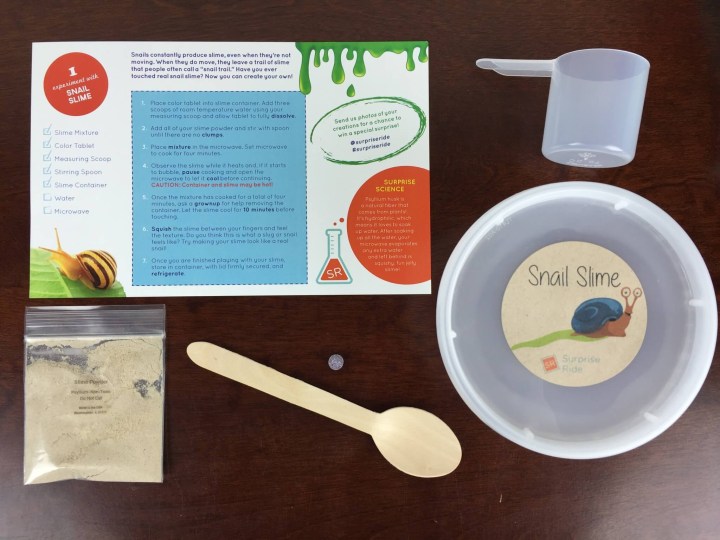 The first project was making snail slime.
Psylium (plant fiber, like in Metamucil) is saturated with water, then heated in the microwave.
The result is a floppy, slimy, slippery blob!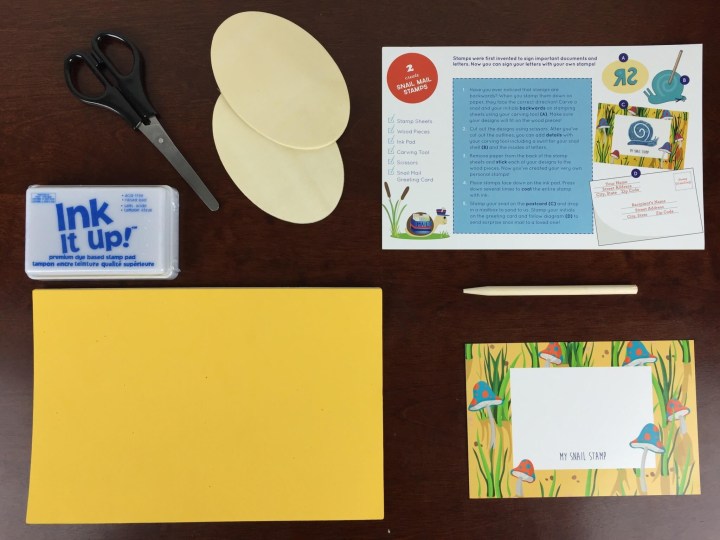 The second craft was making stamps to adorn "snail mail."  The foam crushes easily when poked or scraped with the stylus, allowing the creation of fairly detailed stamp patterns.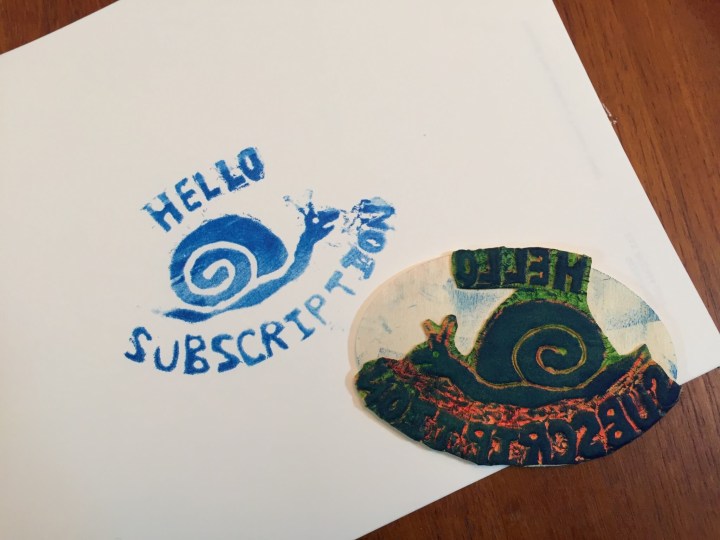 The material worked well, even with complicated patterns, such as lettering. (Daddy may have helped with this one.)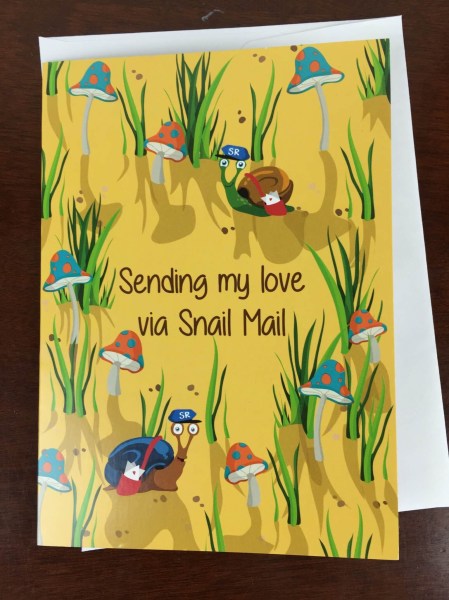 A greeting card was included.  How cute!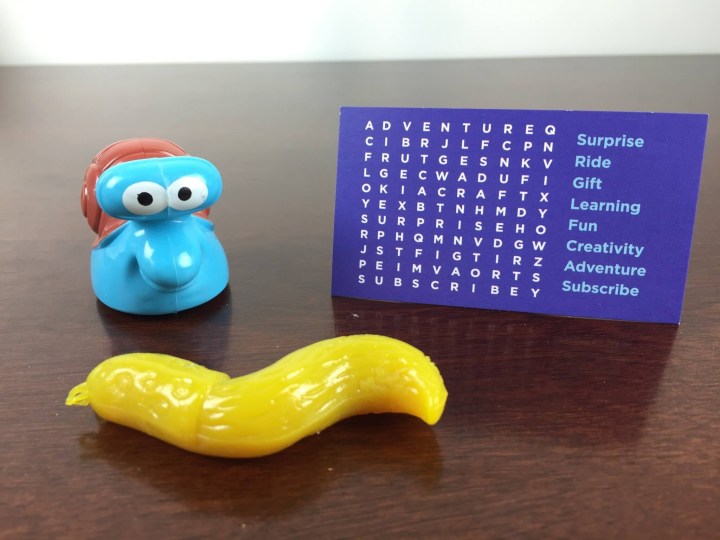 Some of the extras that come in the box.  The yellow guy is gross and sticky — so of the course the kids loved him!  The blue guy has wheels underneath and takes off at a good clip when revved up.  A crossword card is thrown in for good measure.
Surprise ride is always good fun.  It has a good balance of contents, all centered around the monthly theme — it always features two crafts, plus you get a book, snack, and a handful of other fun stuff.  The combination is very engaging and encourages learning more about the featured topic.
Visit Surprise Ride to subscribe or find out more!  Save $5 on your first box with coupon code BESTGIFT5.
The Subscription
:
Surprise Ride
The Description
: SurpriseRide is a theme-based monthly activity subscription box for kids ages 6-11. SupriseRide boxes come with everything you need to do the kid-tested projects, right down to extra paint. SurpriseRides are themed not only by activity, but by the travel experience.
The Price
: $29.99 per month
The Coupon
: Get $5 off your first box with coupon code
BESTGIFT5
.