This is the October 2015 Citrus Lane box for 4 year old boys. Citrus Lane is a subscription box for babies, kids, and toddlers and they usually send GREAT items that are always a hit with my kids! Always high quality toys, books, learning items, snacks, and an occasional gift for mom.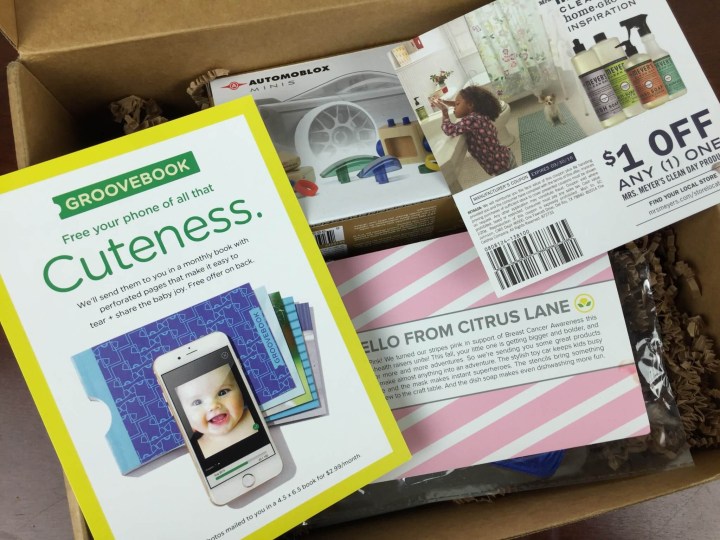 Groovebook Coupon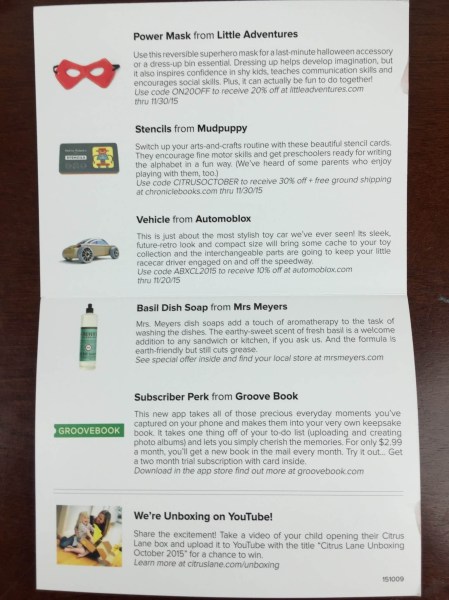 Looks like we're down to three actual items now…
Everything in our October Citrus Lane.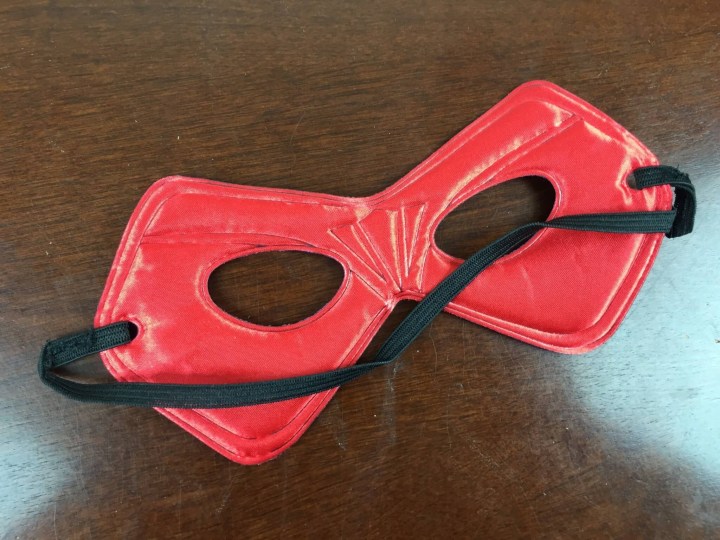 Little Adventures Power Masks ($5.23) As you can see from the photo above this one, it's reversible!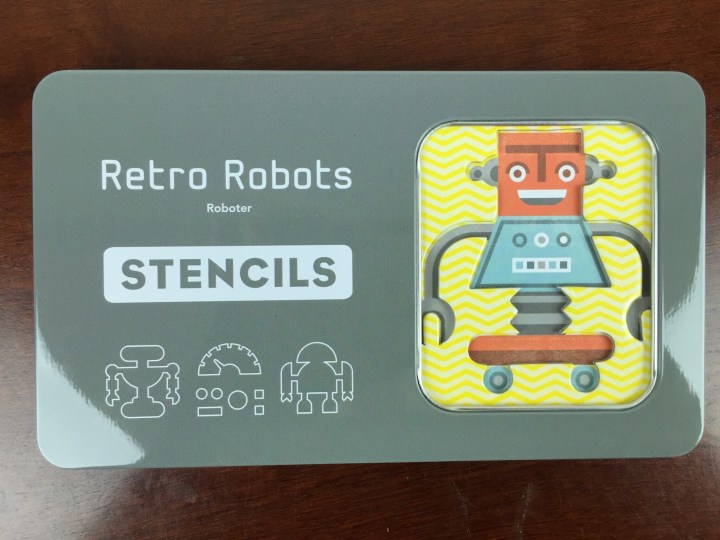 Mudpuppy Retro Robots Stencils ($9-15 based on similar) These are really fun and my son will love them – he adores stencils, it's so cute! These are thick, coated chipboard so they should hold up to many uses. I can't wait to see what he creates with them.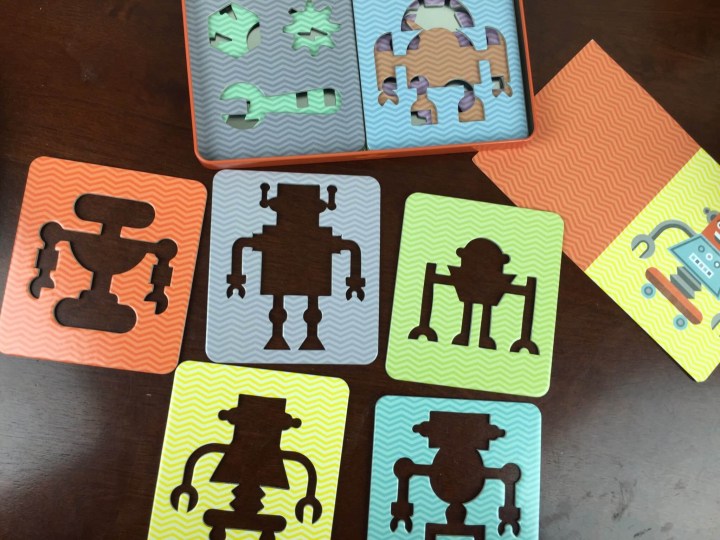 He also has some serious robot love, and these will be just right up his alley.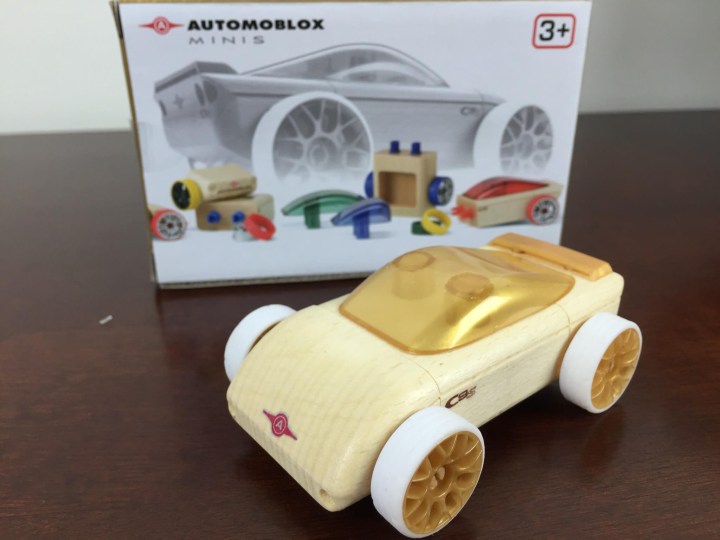 Automoblox Mini C9-S Sedan ($9.99) Note that while Amazon lists it as a ridiculous $30 item, this is not the same quality at all. It's not as well lacquered, the wheels aren't chromed, etc. And also, most importantly, it doesn't "go" – the wheels just fall off.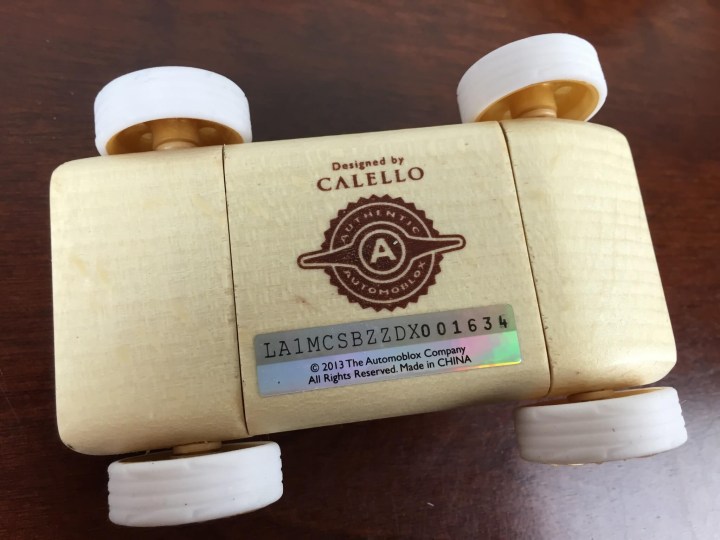 Apparently they need their own VIN?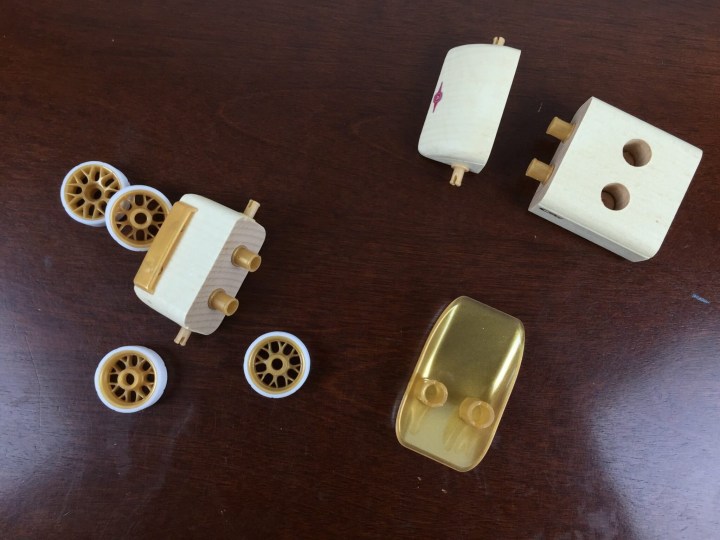 You can disassemble the entire car, but it was very very difficult to take off the front. The car I received definitely didn't make me want to buy more.
Mrs. Meyer's Basil Dish Soap (50¢) Great for travel.
I received about $31 in value, but this box was disappointing and the quality seems to be diminishing (and quantity, too!).  I was happy about the stencils, but the rest felt uninspired.
I was not surprised to learn that Care.com is closing Citrus Lane. Currently anything besides a month-to-month subscription is unavailable. Care.com bought Citrus Lane for $48.6 million dollars – and I suspected that this subscription wouldn't last a year after the purchase, so they did make it last much longer than I expected. I am more than certain Citrus Lane was really purchased for its customer list (due to its privacy policy it couldn't rent or sell the list to Care.com) and not to run the subscription. I really wish that they would sell the subscription business off to someone else that could run it properly. In the meantime, there's a big hole to fill. It's more than a little sad – Citrus Lane was one of the first boxes I ever subscribed to!
You can still subscribe to Citrus Lane, but your subscription will end when the company does. That being said, their holiday boxes have usually been pretty great and you can still nab a super great deal on a box of baby or kid items for a low price (and cancel online).
More information about the closure here.
Visit Citrus Lane to find out more about this box or to subscribe!  Get your first box for half off! Use coupon code UNBOX50. Expires 11-08-2015
The Subscription
:
Citrus Lane
The Description
: A box of 4-5 great items per month for your child aged 0-5 years old.
The Price
: $29 per month, down to $19 per month on a long subscription
The Coupon
: Take 40% off your first box – use promo code
SAVE40