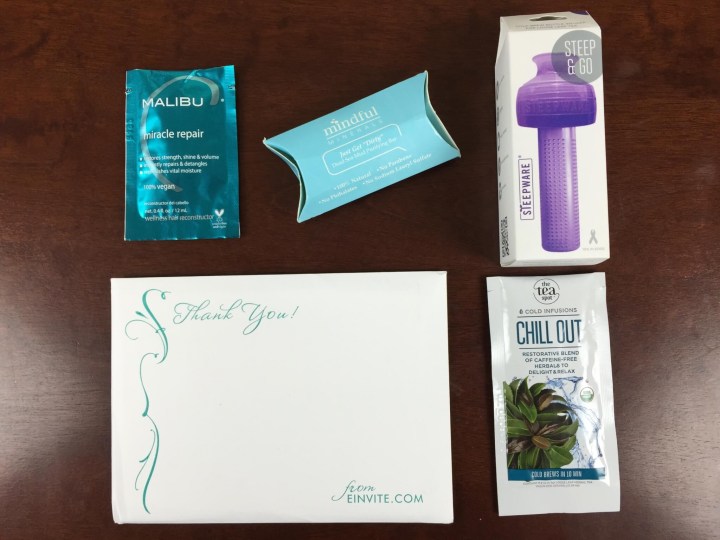 The July Serendipity by LLB was late and shipped with the August Little Lace Box, so I don't have any packaging this month – it just shipped right in the box! Whoopsie vendor issue! This subscription was free with a regular Little Lace Box subscription, but I think that promotion has now ended and it's a standalone subscription.  The promo for LLB subscribers was while they worked out those kinks (and honestly it would be hard to pay for a double shipment on a $10 subscription so I can see why they waited until a replacement was sourced).  Serendipity by LLB is a bi-monthly subscription that provides a little something extra in between the regular Little Lace Boxes, as well as a fun way to deliver serendipitous discoveries right to your door.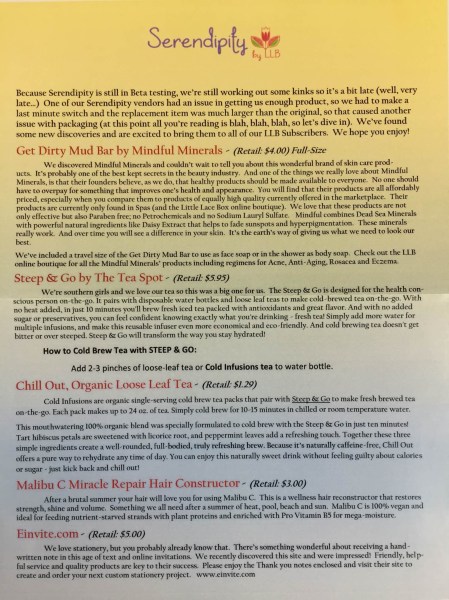 The information sheet gives quite a substantial amount of information for an inexpensive subscription, which is nice!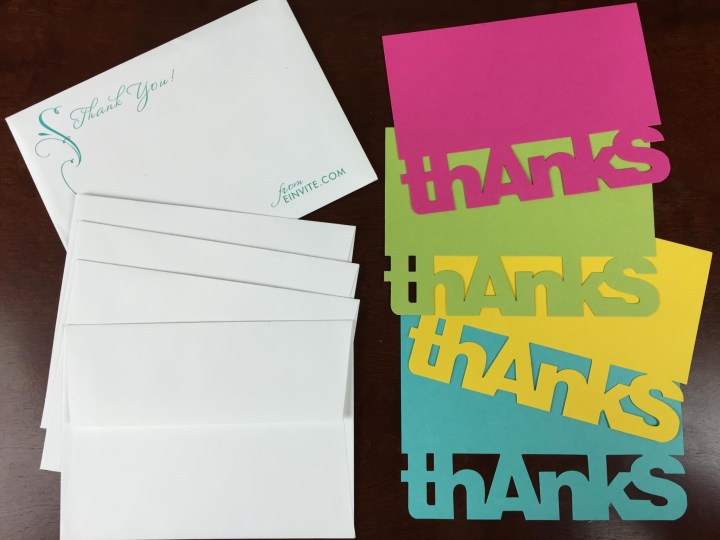 Einvite.com Thanks Cards ($5) At first I thought this was evite, and I was super confused, and then I realized it was Einvite, and I've totally used them before! They have great quality stationery and custom printing, but these die cut cards are fantastic! I'm going to use them at work!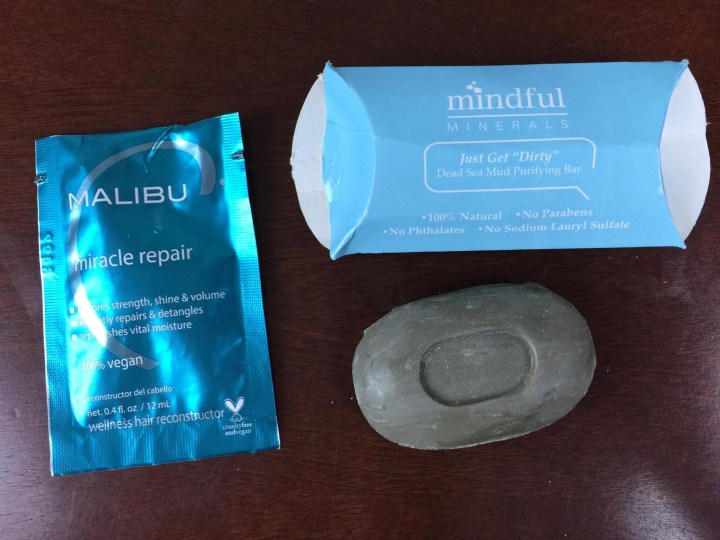 Malibu C Miracle Repair Hair Constructor ($2) This is a 100% vegan detangler and hair reconstructor and it has great reviews on Amazon! I'm excited to try it (it hasn't made it to my bathroom yet!) because one of them said it's perfect for hard water, which we have!
Mindful Minerals Just Get Dirty Mud Bar ($4)  I had no idea Dead Sea Mud was supposed to help with hyper pigmentation so I will be trying this out because I have spots!  This bar soap is 100% natural, no parabens, phthalates, SLS, etc. Mud for your face!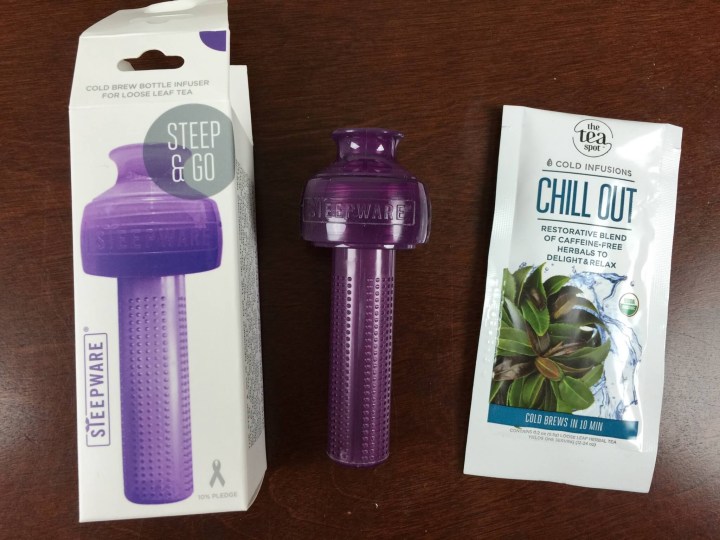 Steepware Steep & Go ($5.95) Vicky just tried this out and thought it was really fantastic, so it's a good product. The Tea Spot is really neat – just screw it on a water bottle for cold brewed tea in 10 minutes. 
The Tea Spot Chill Out Organic Loose Leaf Tea ($1.29) The steeper came with a cold-infusion tea to test it out, which is wonderful if you don't have tea around already. This was a really thoughtful item!
This subscription works out to around $19 in value, which is really nice for what amounts to a mini lifestyle subscription! I think it's an awesome bonus for LLB subscribers. A little bit of everything and all good!
Remember that there's currently a HUGE sale on Little Lace Boxes! October Little Lace Box theme spoilers here.
monthly subscription – $59.99 – Use code LLB10 to save $10 off this price! ($49.99 for one box)
6-month subscription (3 boxes) – $149.97 – Use code LLB15 to save $15 off this price! ($44.99 per box)
12-month subscription (6 boxes) – $269.95 – Use code LLB30 to save $30 off this price! ($39.99 per box)
Visit Serendipity by LLB to find out more or to subscribe!
The Subscription
: 
Serendipity by LLB
The Description
: Get a fun surprise of delightful odds and ends in the "off" months of Little Lace Box in a dazzling red pouch!
The Price
: $9.99 every other month
The Coupon
: Save $10 on your first box of a 6 or 12 month subscription of the
regular Little Lace Box
with coupon code
HELLO10.