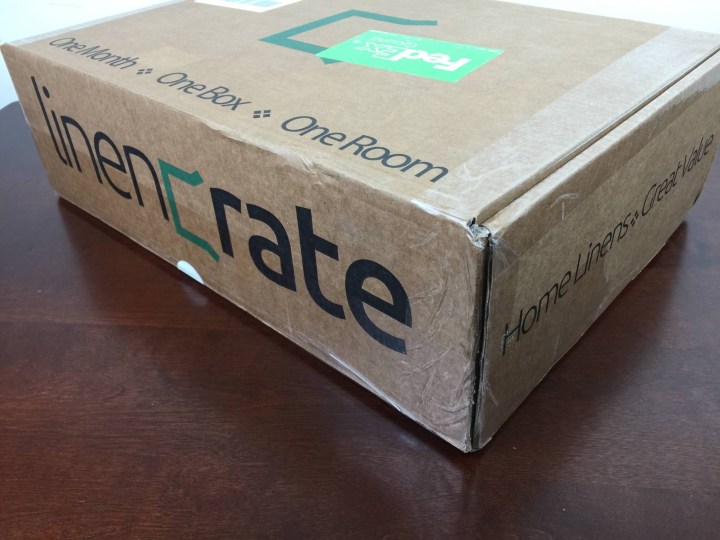 Linen Crate is a new subscription box filled with linens like bed sheets, towels, curtains, shower curtains, rugs, mats, and more, plus coordinating home decor items. When you sign up you'll fill out a home decor style profile, and your boxes will be based on the color and style preferences expressed in your profile. Every month you'll receive $150+ worth of expertly curated goods in every box.
They have decor personality, color, and room-specific questions for every room of your house – but they're super quick.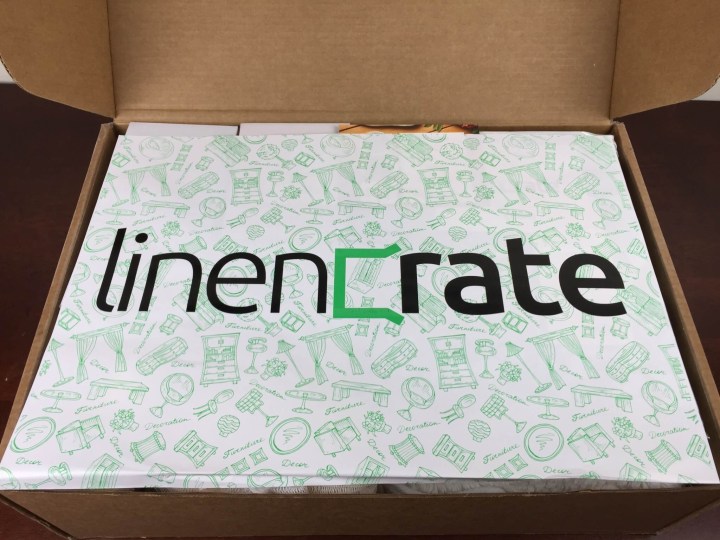 This was a VERY big VERY heavy box. VERY VERY! I thought the packaging was super professional.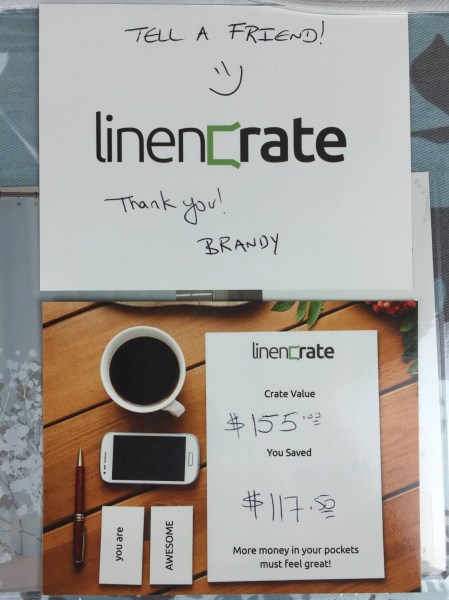 There's no information card for the individual items, but the card on top notes the crate value. Note that the previous price for this subscription, which is no longer available, was $75, and there was a half off promotion, hence the very large savings on the card. I'm not sure if future boxes with the new prices will be more valuable or not. Based on the current subscription price the savings is $46, more if you use the coupon below.
Everything was packed very nice and neat and super secure.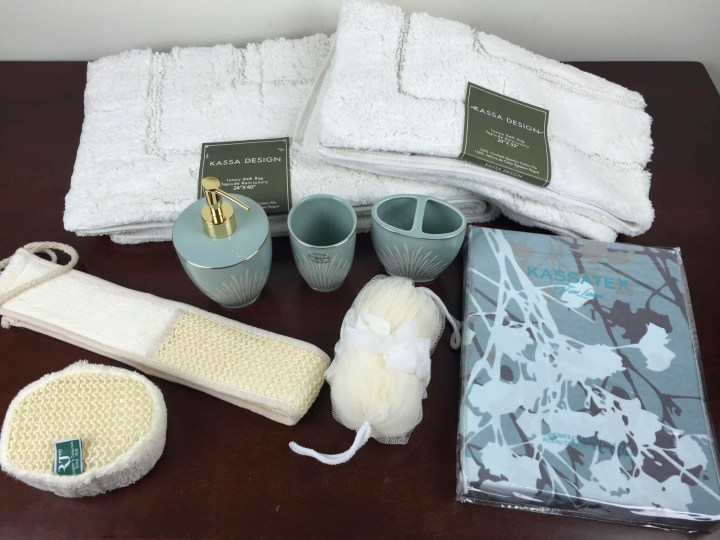 Everything in the box! I believe that Linen Crate always starts with a bathroom/powder room box, so you may receive similar items.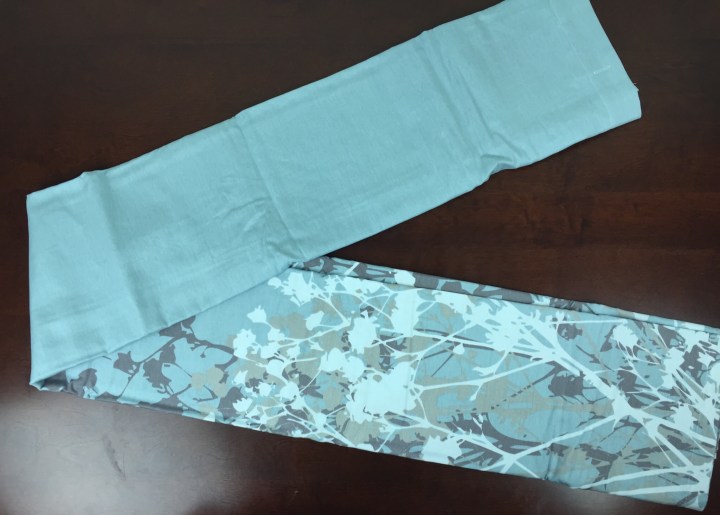 Kassatex Willow Shower Curtain ($26.25) This pattern is definitely my style, and the the colors match my decor palette. My bathroom is this same tone, except purple/gray.  I liked how this reflected my modernish style profile selections.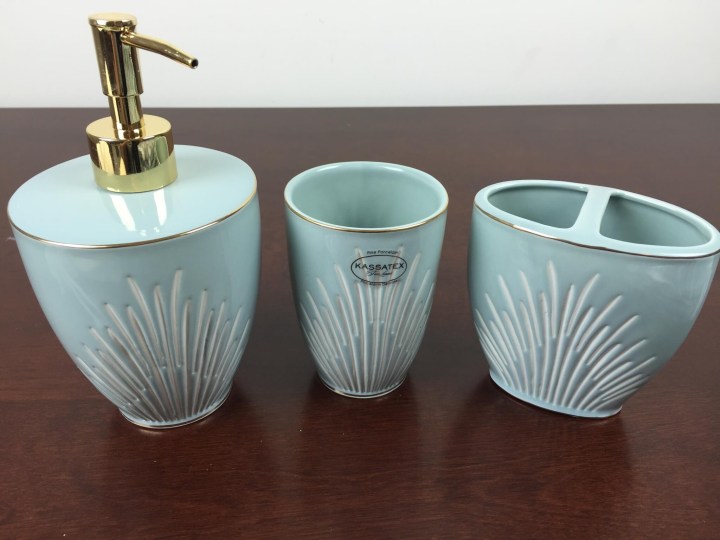 Kassatex Setai Lotion Dispenser ($24), Tumbler ($20), and Toothbrush Holder ($20) These were in the white boxes in the unboxing photo – and were packaged super securely, individually, all in foam.  I liked that they went with a single manufacturer so the colors matched the shower curtain, and the design is a nice deco-reminiscent one with an organic sea grass feel.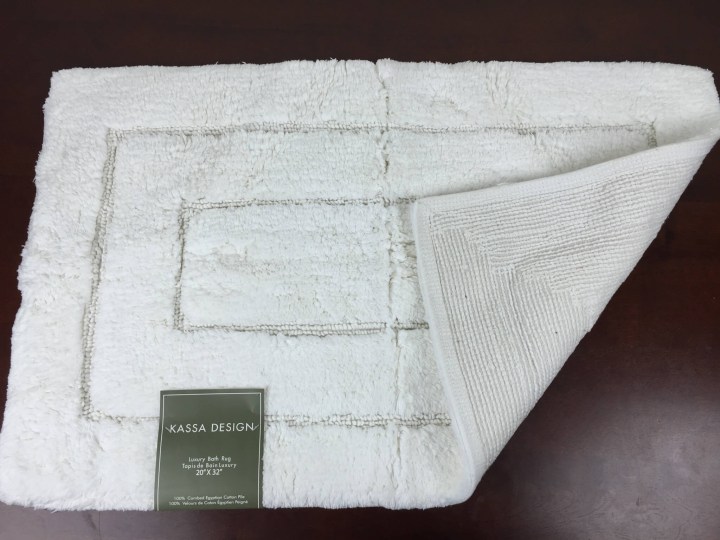 Kassa Design Luxury Bath Rug (24×40) ($29.99)
Kassa Design Luxury Bath Rug (20×32) ($24.99)
There were TWO rugs in my box – only one is pictured here because they look exactly the same. 100% Egyptian cotton!  It's nice and soft and has a great backing that I think will go really well in the wash. We're going to get a lot of use out of this. We have a large bathroom and were actually looking for new rugs, because ours stay really wet.
Bath Loofah, Pouf, and Scrubber ($10) These are all nice items to have in your bath, and need replaced fairly frequently. I love the giant size of that pouf!
I came up with basically the same value Linen Crate had for this box, so I was happy that they did not inflate the values. I also found that Neiman Marcus sells quite a lot of the Kassatex brand, so that is enough of a marker for me for the quality of the items in the box. Linen Crate is quite flexible with the frequency of your box – you can opt for monthly, bimonthly, or quarterly. I think if you have a whole house to furnish you will want a monthly box for sure. I know I am currently very stressed out about selecting two light fixtures and cannot even dream of thinking about linens for another year. Meanwhile, my front rooms still have no curtains. We moved in a year ago. I went and updated my bathroom preferences to angle for a different bathroom in the house should the bath be a featured room again.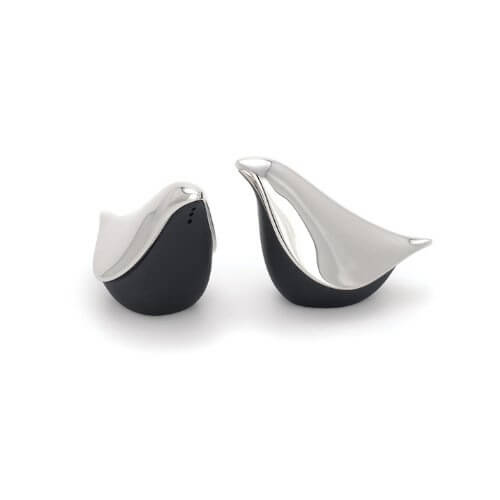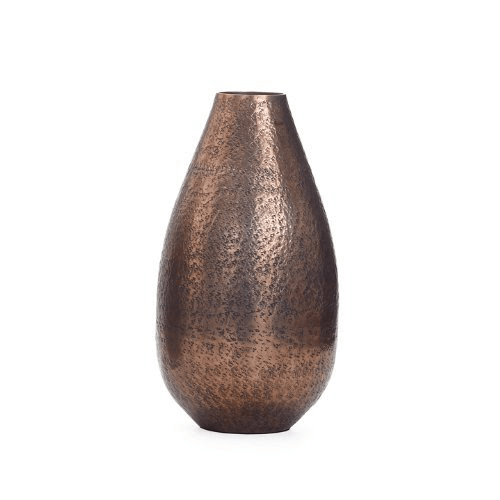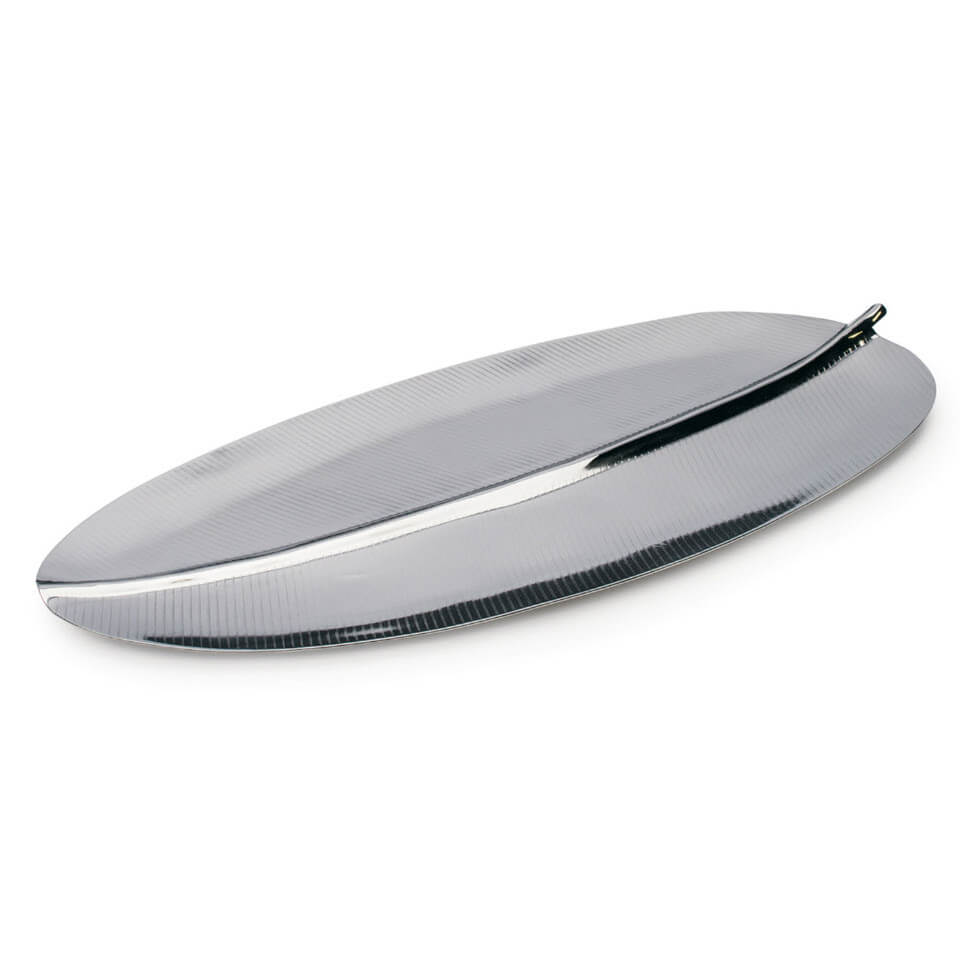 Based on subscriber feedback and what I've been seeing from Linen Crate (spoiler photos for the Dining Room box), I think they're repositioning themselves in the market (in a good way) with a focus on decor accents.  I think this is great. Do I want a nice tablecloth for my table? (which is round with leaves to make it oval and I think satisfying everyone with their unique needs is going to be dough) Yes, but I really really love accent pieces and want someone to shop those for me!  I'm hoping for a good mix like this box going forward.
Visit Linen Crate to subscribe or find out more. You can use coupon code HELLOLC25 to save 25% on your first box! See all the home and housewares subscriptions in the directory.
The Subscription
:
Linen Crate
The Description
: Get premium bed sheets, curtains, bath towels, and many more home decor items, monthly – leaving you time for everything else. Each Box You Receive Will Include 6-9 Linens And Accessories Items Curated For The Featured Room Of The Month. Every Month Different Room, Different Accessories And Different Furnishings!
The Price
: $109 plus $4.99 shipping
The Coupon
: Use coupon code
HELLOLC25
to save 25% on your first box!