Little Shadows Box is a monthly subscription box for babies and kids up to size 8.  Each month they send out a themed box that contains an outfit and other small surprises for your child. I have been checking out new subscriptions and had never seen a review of this one, so of course I had to get it! If you don't get the stickers on the box, the theme for August was Charlotte's Web.
I was a little confused at the theme, because I was asked if I wanted a "suppose" box or a Harry Potter box. I did not receive a response as to what a suppose box was but I said Harry Potter sounded cute. Update – I think it was supposed to be "surprise."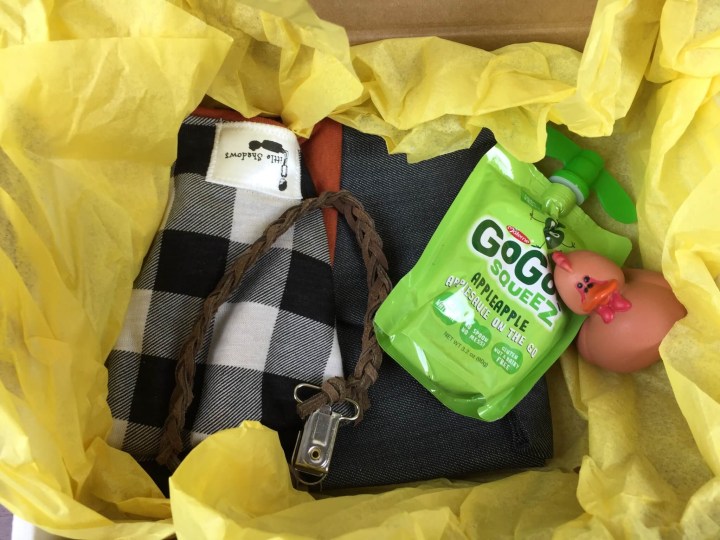 Everything in the August box!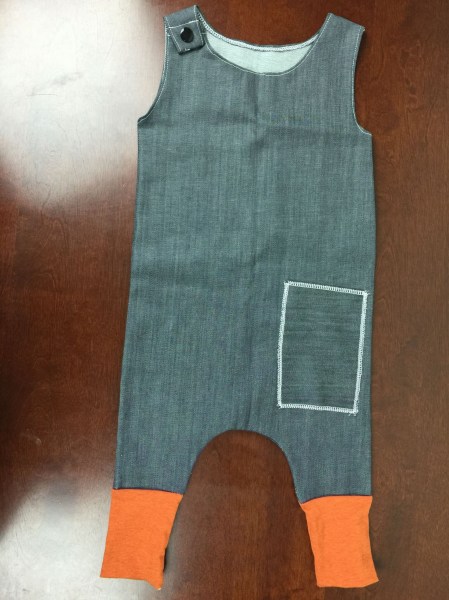 This is a cute artisan made romper. When I signed up I gave Little Shadows my information (namely that my baby was 10 months, giant, and 27 pounds). This is a super cute outfit that is perfect for a crawler or a toddler that gets into everything.  I haven't had the chance to try this on my baby yet, but wanted to get the review up because September subscriptions close on August 10. This is well stitched and made out of durable yet stretchy fabric.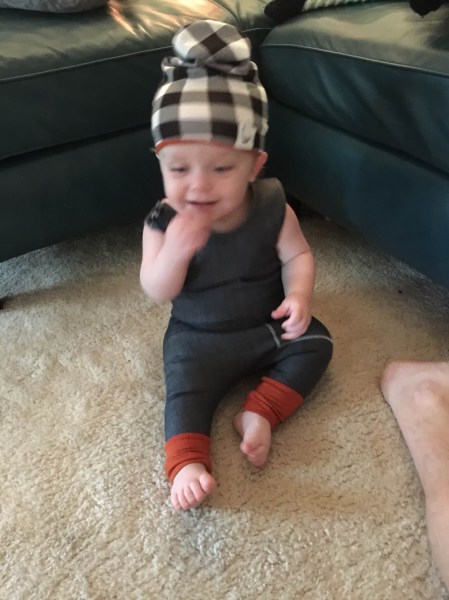 Here he is!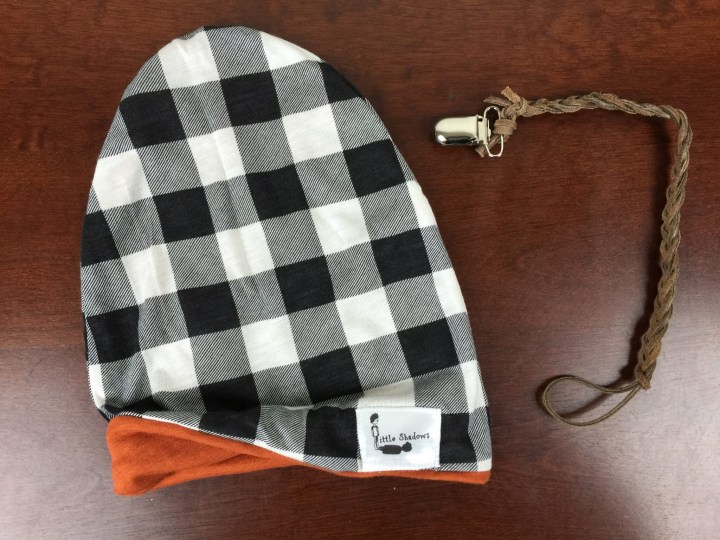 The hat, alas, is not large enough for my baby's head. No fault of Little Shadows to be honest – my child's head is so large that the doctor insisting on ultrasounding it. (Diagnosis: GIANT HEAD).  There's also a cute leather cord clippie you can use for a favorite toy or snack bottle! FYI – you can also add custom made matching leather moccasins to your box.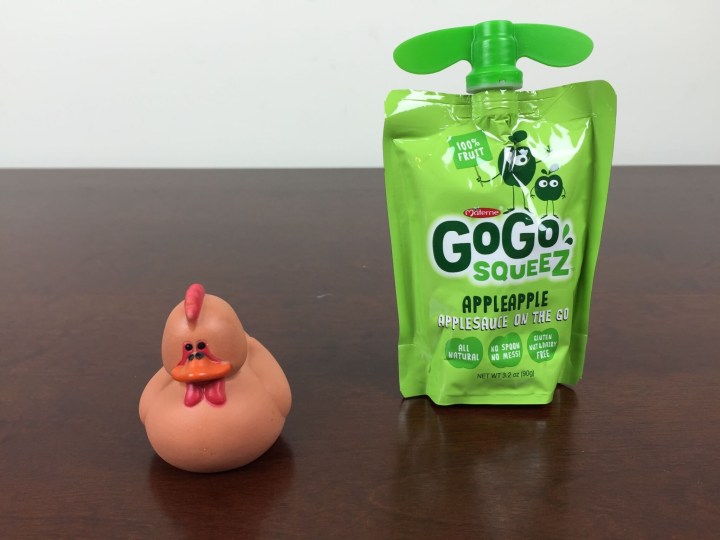 Oriental Trading Company Chicken
GoGo Squeeze AppleApple
We love GoGo Squeez (and so does baby F), so we were happy to have a pouch until our Amazon order comes in! (Whew! Saved the day.). I wasn't too keen on the chicken because I wouldn't give my infant an Oriental Trading Company item, but I might let him play with it if he was older. This is minor because it's just a fun doo-dad add-in.
I really liked the clothes in this box (do you know how hard it is to find durable one-pieces with legs that are seasonally appropriate??) but I wished I'd received a response (and the Hogwarts box). I was also a little bummed about the hat but there's little one can do with a giant-headed child\. I'm going to check out another month pending the fit of the outfit!
FYI – check out #shadowboxkid on Instagram to see more box variations. Those Harry Potter outfits sure were cute.
Visit Little Shadows Box to subscribe or find out more.
The Subscription
:
Little Shadows Box
The Description
: Shadow Box is a monthly subscription box for children. It includes a Little Shadows outfit and other small surprises from various Instagram shops.
The Price
: $30 per month + $5 shipping