Bojerky is a monthly craft jerky subscription. Every month you'll receive 3+ounces in a half subscription, or 6+ ounces in a full subscription. Bojerky concentrates on finding the coolest indie jerky and sending them to you (some jerkies aren't even available online and of course you would pretty much have to pay shipping for all of them). This review is for the full Bojerky subscription.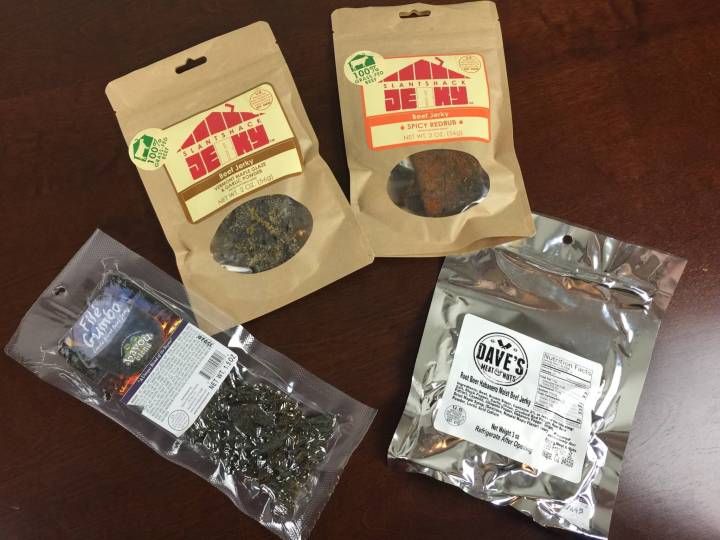 We received 4 flavors in this box! No information sheet this month!  Two selections were from Slantshack — with jerky, coffee, chocolate, and similar gourmet items, I like to occasional have two varieties from the same producer to see if there are similarities that are a result of production processes applicable to all their products (with coffee it's usually roast preference; with jerky, it's meat selection, cut, and basic marinade).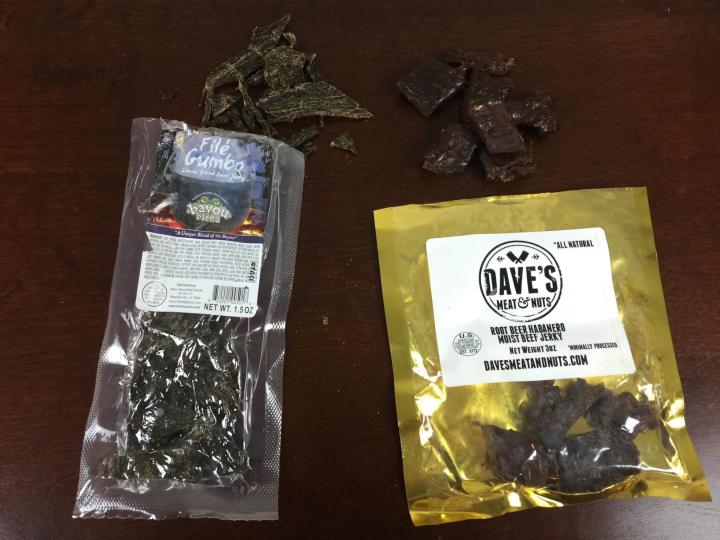 The first two selections represent two very different approaches to jerky.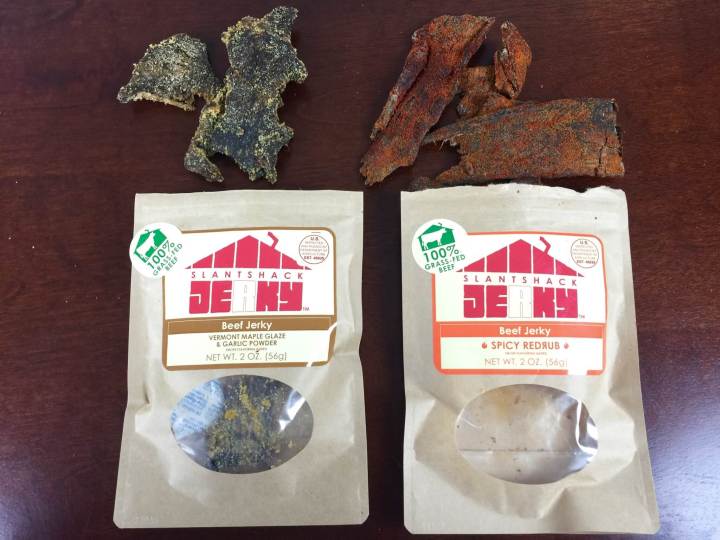 The four selections offered this month demonstrated the range of textures and flavors one can achieve with beef alone.  Not only are the jerkies tasty, but Bojerky is a nice way to explore and discover your preferred "jerky profile."
Visit Bojerky to subscribe or find out more, or check out all our Bojerky reviews. See more snack subscriptions in the directory.