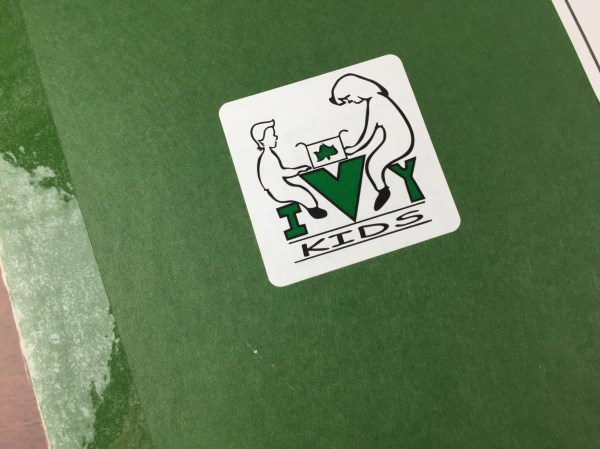 Ivy Kids is a monthly subscription box for kids ages 3-8 providing tons of fun educationally focused activities from a certified early childhood educator. There are oodles of activities in every box, providing really an entire month of projects that will  develop fine and gross motor muscles, build math and literacy skills, encourage reading comprehension, and promote scientific thinking.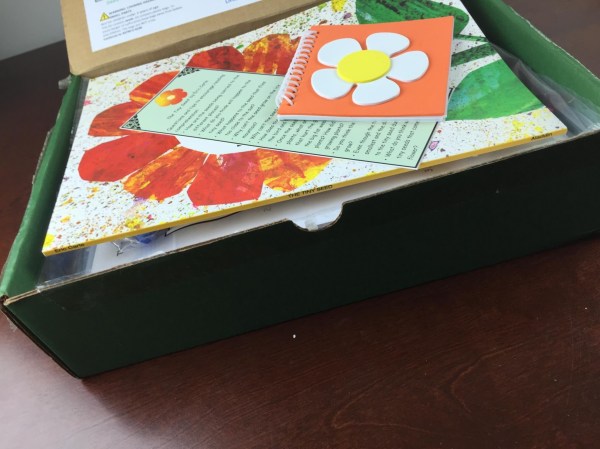 This box has so many activities, just filled to the brim.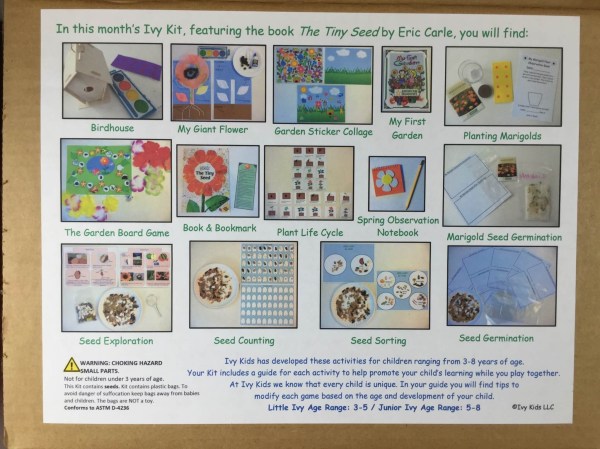 The April 2015 Ivy Kids Kit features the book The Tiny Seed by Eric Carle. I love the idea of a month of learning activities based on one book. This box encompasses two age ranges: 3-5 (Little Ivy) and 5-8 (Junior Ivy). It's also great to have a box that two kids can participate in.
All the supplies that were in my Ivy Kids kit. Each activity is separated by a plastic bag, making it easy to grab and go, and to keep things organized. This is really important with so many activities.  We did some, but not all, of the activities for this review. We saved the rest for dad for this summer.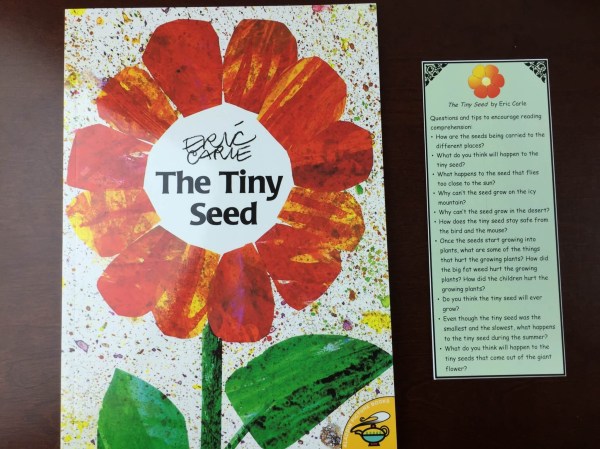 Eric Carle's The Tiny Seed – about the journey of seeds to plants. The bookmark provides great questions to ask your child while reading the story together.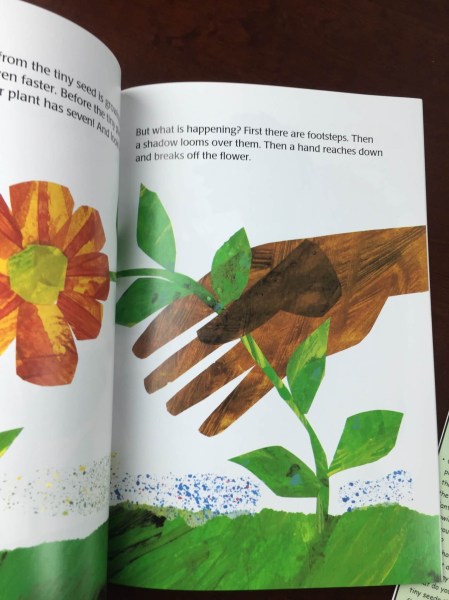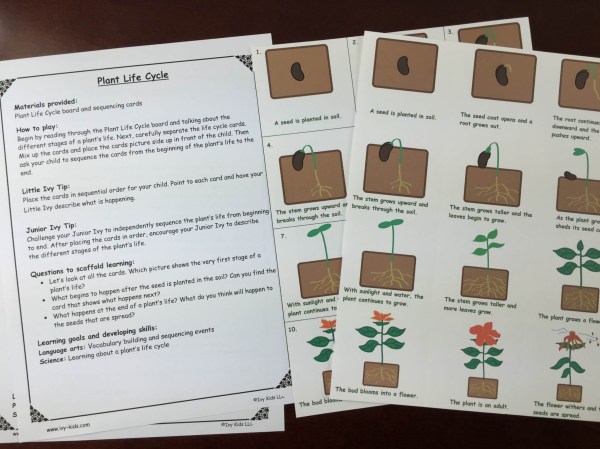 Plant Life Cycle – I loved how this teaches sequencing along with providing great scientific info for the kids. They were totally fascinated by it.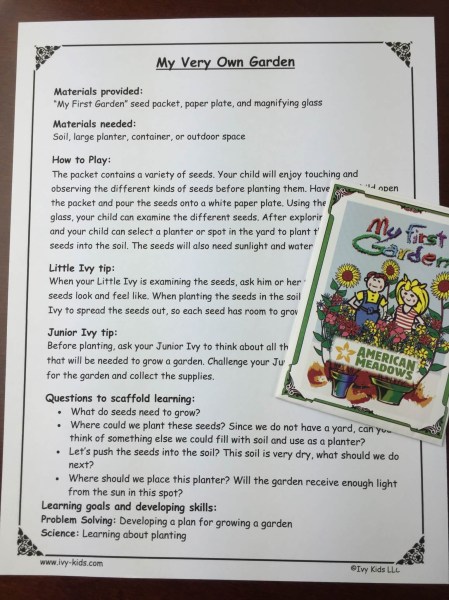 My Very Own Garden – We're saving this for later. This uses the seeds and the magnifying glass so your kid can examine the plant starting to grow!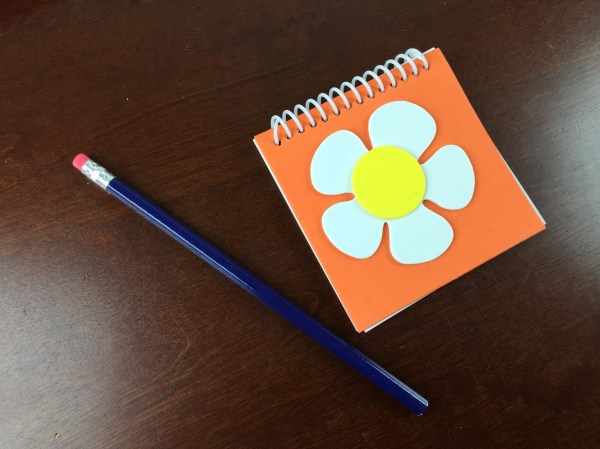 Spring Observations Notebook – My daughter snapped this up right away and wrote up all her observations (trees are starting to grow leaves, birds are singing, etc.). This also inspired my son to do a little drawing! Usually this item is personalized, but Ivy Kids realized I don't show my kids' names 🙂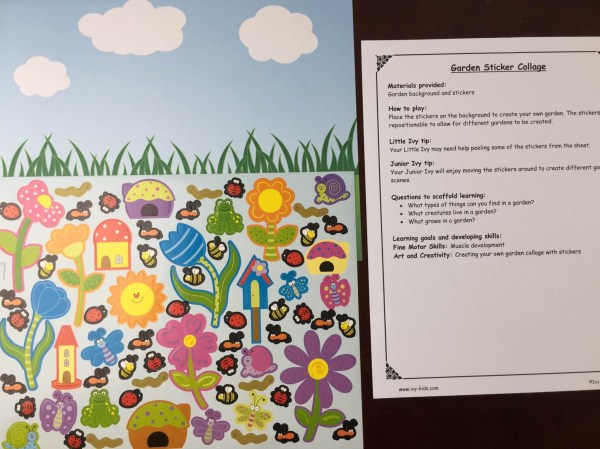 Garden Sticker Collage – My guy loves these things. I love how this box is more than crafts and includes learning questions that you might not think of if you're just doing a craft.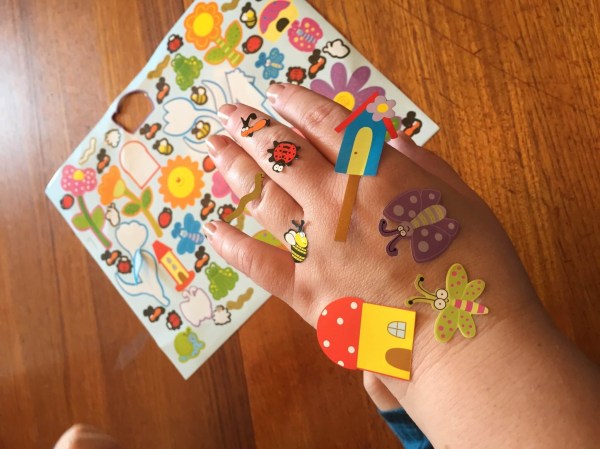 The sheet gave a hint about helping your younger child with stickers, but you can see mine. I do this all the time, works GREAT!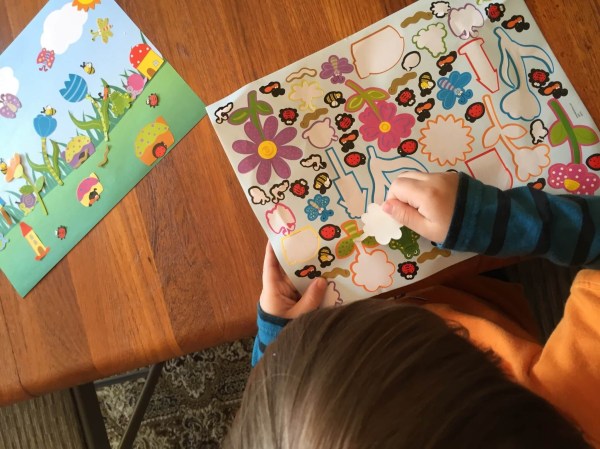 He loved decorating his collage and it's hanging on our wall.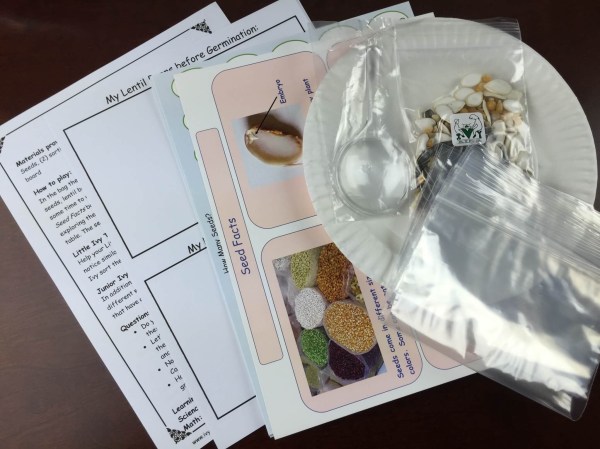 Counting Seeds – There were two sheets where your kid can count out the beans. Great for counting to 100!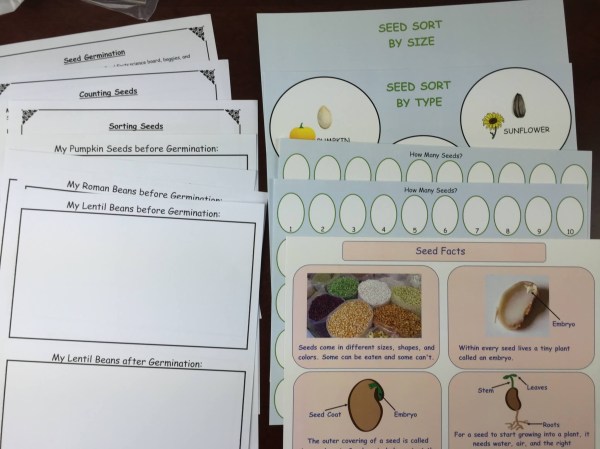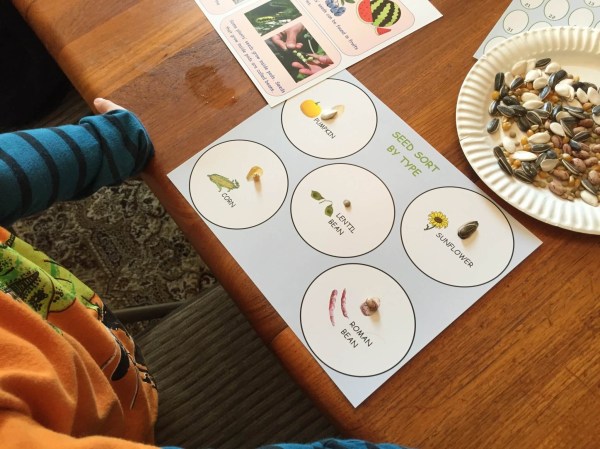 Sorting Seeds – So pleased with himself. This activity encourages identification of type.
And this one sorts by size. This makes kids make those relative evaluations, and it's great learning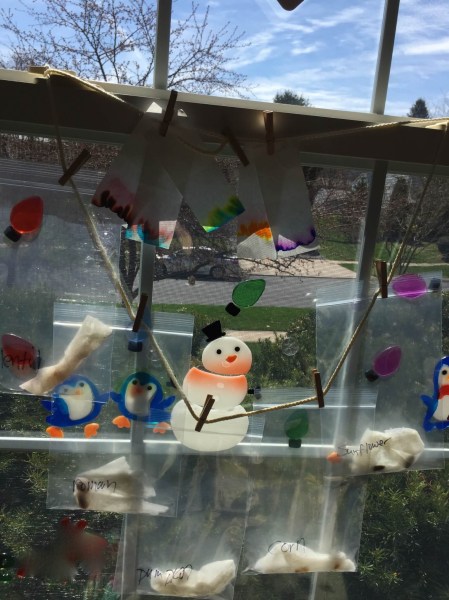 Seed Germination – My son really enjoyed this activity and I know the kids are excited to watch the seeds germinate. The seed fact cards helped teach the kids about exactly how seeds grow and the parts of a seed. We were able to discuss why the broken seeds wouldn't germinate, too.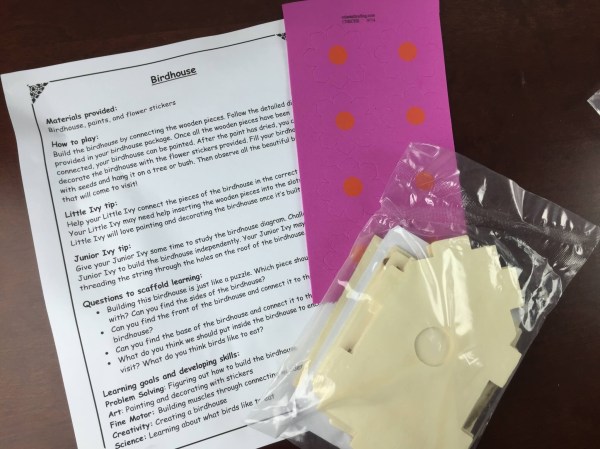 Birdhouse – I could not believe that this box had a birdhouse in it! I love the ideas for differentiated learning for different ages and stages of development. This is really helpful, especially when you have more than one child.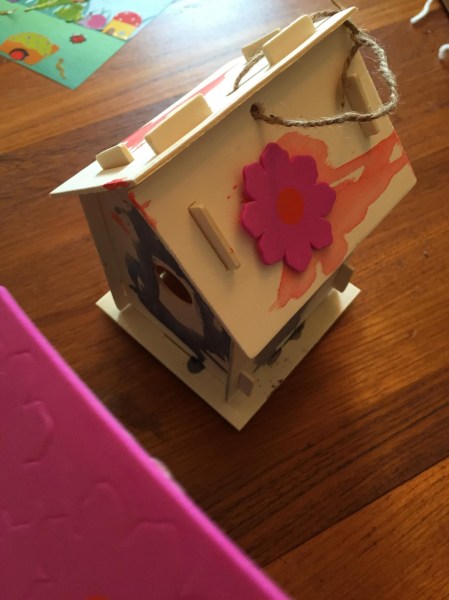 We assembled together, E painted and placed the foam stickers on it, and it now hangs very proudly on the tree in our front yard! I lost the photo that shows the learning guidance on this one.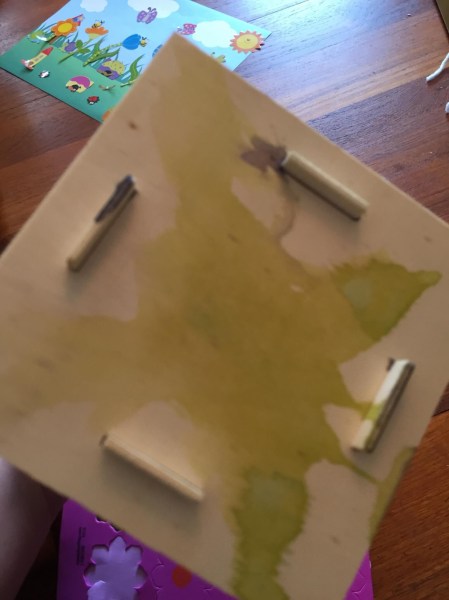 E amply demonstrated his color mixing prowess. He was super proud of being able to make purple and light green!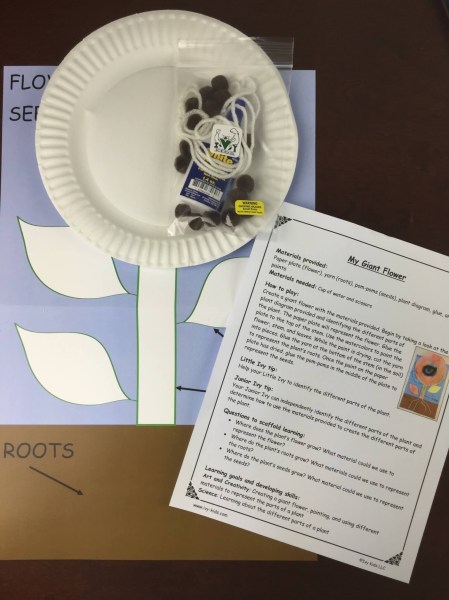 My Giant Flower –  This activity showed you (the caregiver) how to help your child identify the plant and use the materials to create a giant flower.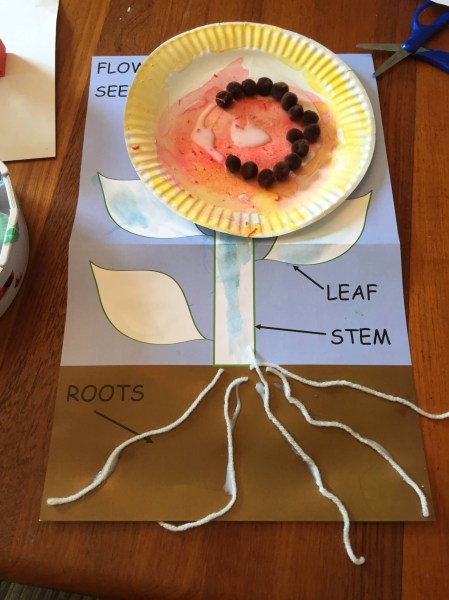 My child was very excited to go on and identify the petals he painted and the dirt. And his blue stem and leaves are so creative 🙂
Planting Marigolds – So many ways to use this one activity. You can germinate, plant, and plant outside. This one came with an observation book to help you teach your child science skills that will be used in the classroom.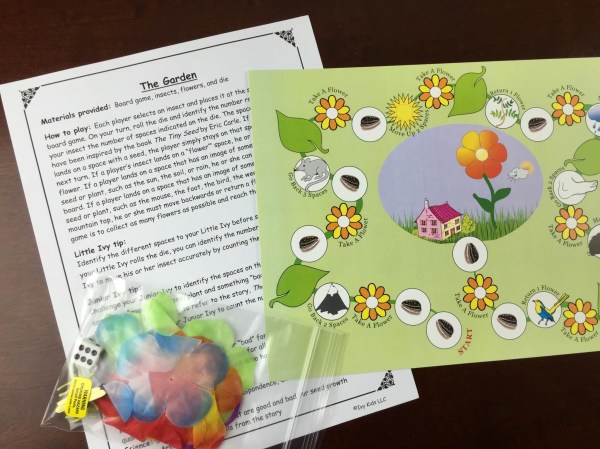 The Garden – There's a game in every box and while we saved this one for later, it has the same excellent guidance for caregivers, along with learning questions. Playing to learn is always so much fun!
Just like last time, each  Ivy Kids activity extended and scaffolded the learning started by the first activity – the book. There are specific instructions for multiple age levels, learning questions, and more, in every single activity – and there's always at least 10. If you're facing a summer at home with kids this subscription is great to check out. I also thought this box was perfect for April – it's the first month most states can really enjoy the outdoors.
Visit Ivy Kids to subscribe or find out more! You can also see more subscription boxes for kids in the directory.
The Subscription
:
Ivy Kids
The Description
: Ivy Kids is a monthly educational subscription box for children ages 3-8 with the goal to make every moment with your child quality time. Have the tools at your fingertips to ensure your child has a solid foundation in math, literacy, and science.
The Price
: $39 per month
The Coupon
: Save 20% on your first box with coupon code
IVY20