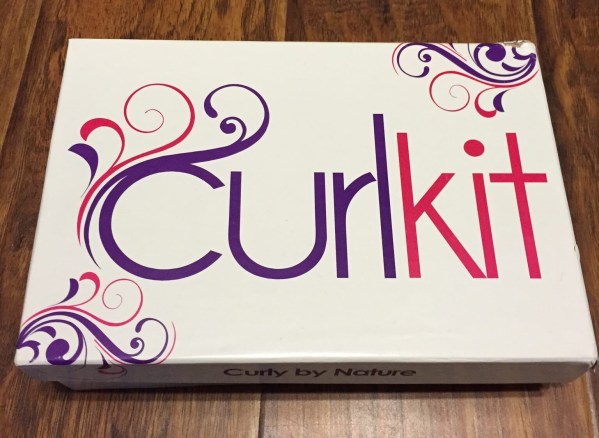 CurlKit is a subscription box for women with naturally curly hair of all types. You'll receive 6-9 deluxe sample and full-size products to help you on your Curls Journey. CurlKit features products designed for coils, curls, and locks.  Many of the products you sample in your kit can be bought in the shop.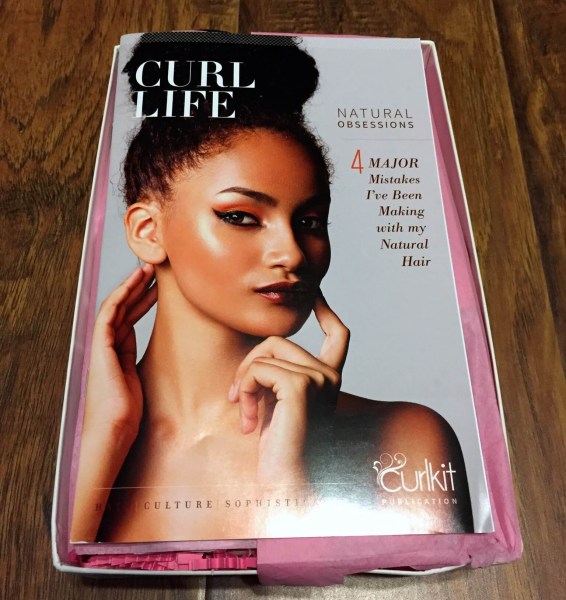 Curl Life is Curl Kit's mini-mag! Inside there's information  about all the samples plus tips and recommendations on how to use them.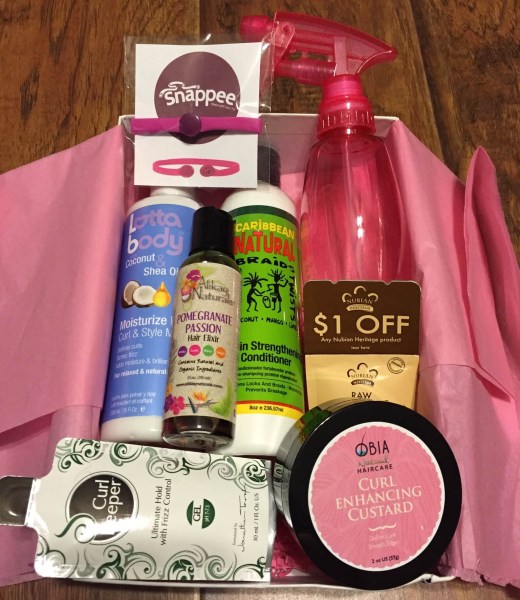 February 2015 CurlKit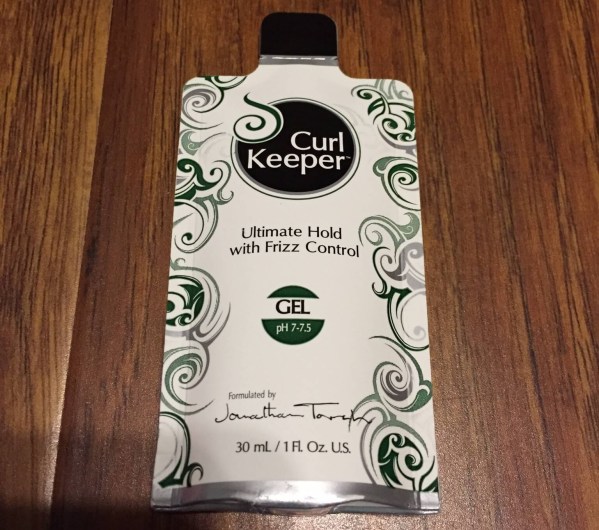 Curl Keeper Ultimate Hold with Frizz Control Gel ($3.33) Since this gel is a water based formula, no worries about flakiness! Great for scrunching or defusing. Can reactivate curl for days. Substantial sample – 1/3 full size.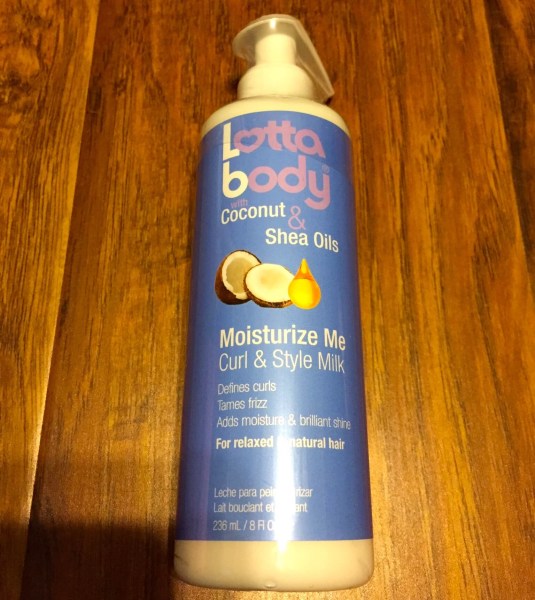 Lotta Body Moisturizer Me Curl and Style Milk ($10.49) This hair cream is thick and silky! It's coconut fragrance is powerful! So start with a 'less is more' approach. Should be perfect for natural and relaxed hair to add vast amounts of moisture and reduce frizz.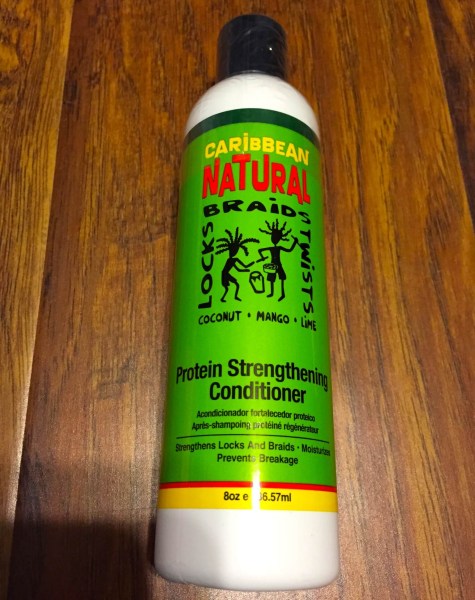 Caribbean Natural Protein Strengthening Conditioner ($10? couldn't find it online) Says its for locks, braids, and twists… But a high protein conditioner is great for any type of hair! Especially if it needs to be moisturized or strengthened! Do not rinse out immediately! I would leave in hair for full 3 minutes before rinsing. Also great if you have chemically processed hair. Smells amazing!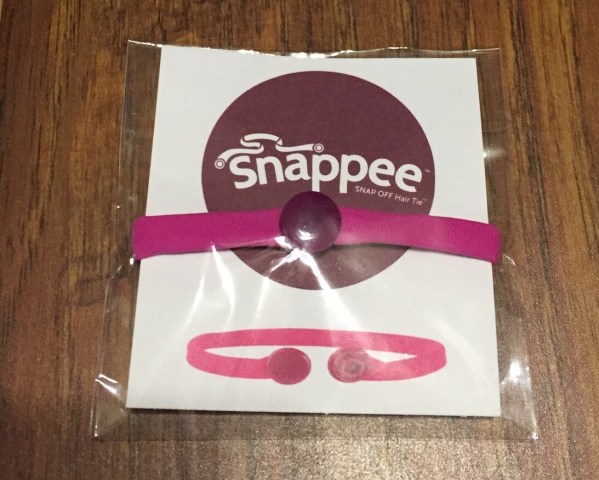 snappee Hair Tie ($2.59) My daughter and I both wanted to keep this hair tie! Pink and too too cute! Love that it has a snap on it. If you have naturally curly hair that tangles… Just unsnap! So cute!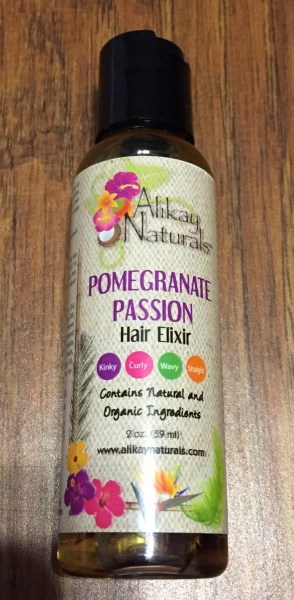 Alikay Naturals Pomegranate Passion Elixir ($5.50) Using oils for your hair is hot right now! This elixir has a blend of 6 oils to keep your scalp and hair hydrated. It definitely has a fruity scent and I would recommend using in extreme moderation as it could weigh down your hair. Apply to the palms of your hands, rub together and finger through your ends.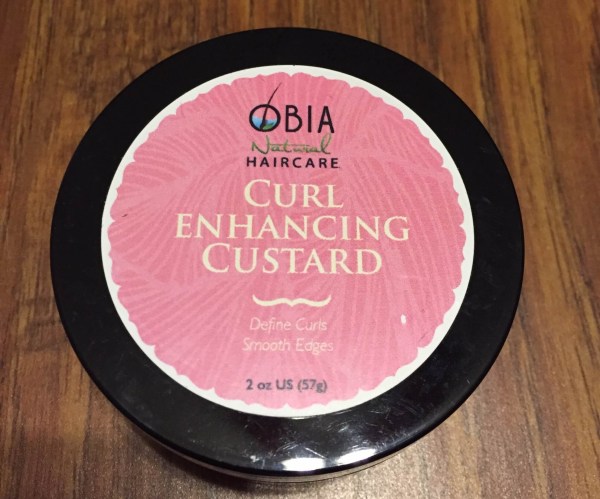 Obia Natural Haircare Curl Enhancing Custard ($2.50) This custard has a unique texture that helps to define curls and edges. Will help styling with updos. The printing on the bottom of the small tub is difficult to read. Has a nice faint aroma.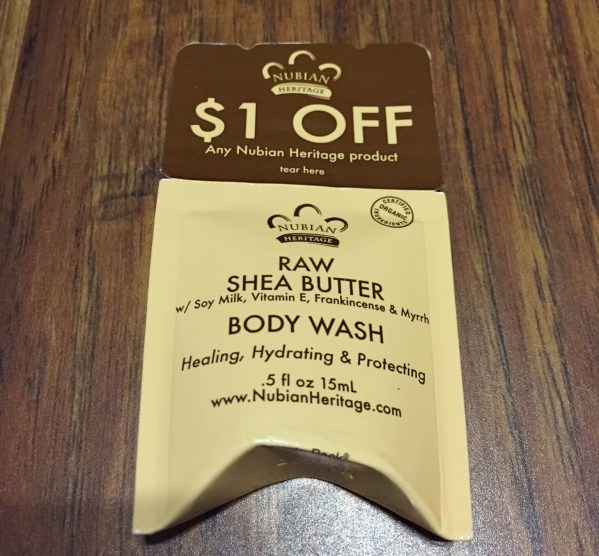 Nubian Heritage Raw Shea Butter Body Wash ($0.40) Comes with a $1 coupon that expired 8/31/14! Lol. Raw Shea butter is great for all skin types. Highly recommend as a body wash.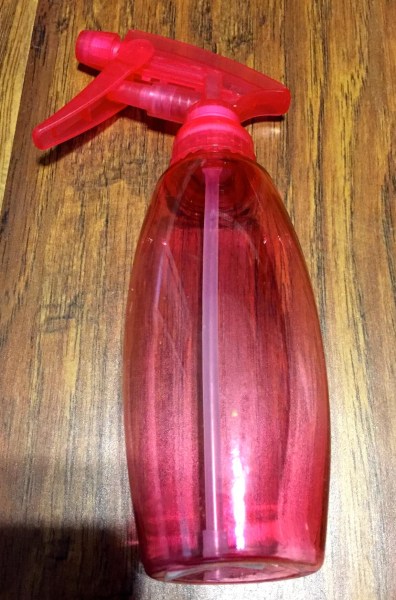 Spray Co. 8oz. Spray bottle ($1) As a licensed stylist… I love spray bottles! They are perfect to reinvigorate your curls on day 2 or 3 after washing! Taking this bottle to work with me!
Based on what I saw in the February 2015 CurlKit this is a great kit to try new products. This box is moisture moisture moisture and shine! Moisture helps drier natural and curly hair from breaking and encourages hair growth. I totally recommend this box if you're looking for new curly hair products. The total value of this box was around $38.50.
Visit CurlKit to subscribe or find out more. You can see more boxes for Women of Color or Curly Hair in the subscription box directory!
The Subscription
:
CurlKit
The Description
: Each month, CurlKit sends out a selection of 6-9 samples that their team of online experts, researches and even tries themselves. In each CurlKit you'll receive everything from pomades and conditioners to natural hair tools, from well-known brands as well as emerging gems.
The Price
: $20 per month