Bespoke Post is a men's lifestyle subscription box. While half of the selections are gender-neutral, many are also men-specific, as was the Knotted box for February. You can save 25% on your first Bespoke Post box with coupon code JOIN25.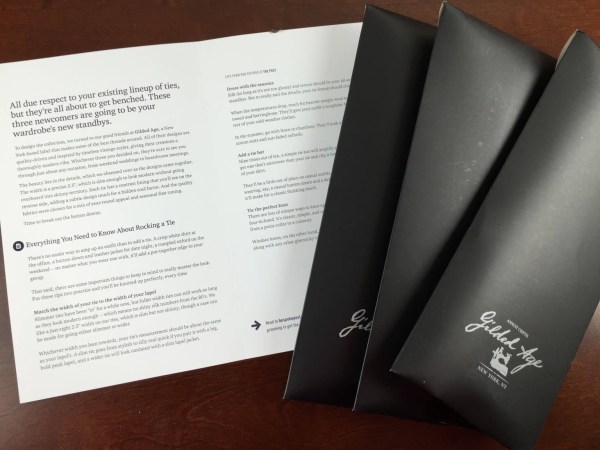 For Knotted you could select from a variety of ties from Gilded Age.
Not being a great fan of patterned ties, my pick-three comprised three Gilded Age linen and cotton ties in modest shades.  The weave is such that the white and dyed fabrics create a pleasant textured and washed look.  The red they used was dark enough, however, that it didn't devolve into a pink when inter meshed with the white. 
All three selections (I also grabbed a nice light blue and midnight blue with spots) are matte finish, a stylish departure from the glossy and oft-overplayed silk tie look. They are slightly slimmer than most of my standard ties; just enough to be hip without having to be the guy wearing the skinny tie.  One word of caution: they seem to hold a crease easily, so tie gently to avoid ironing (I learned to love collar stays and iron-free shirts long ago so am in no hurry to get that thing out). I plan to wear with my  "soft" academic-style blazers and cardigans. They would also lend nice contrast to a leather jacket ensemble.
Visit Bespoke Post to sign up or to find out more about this subscription box. Save 25% on your first box with coupon code JOIN25. You can also read all our Bespoke Post Reviews.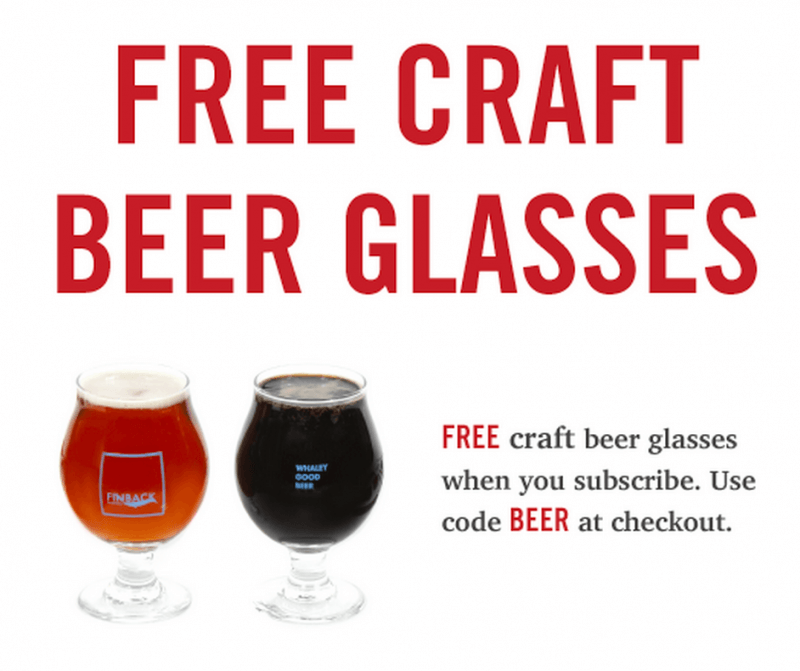 You can also use coupon code BEER to get a craft beer glasses set from Finback Brewery ($20)
The Subscription
: 
Bespoke Post
The Description
: Curated theme box for men. Each luxury box delivers items centering around one central theme. Past boxes have included complete shoe care for professional men, unique accessories, bar mixology, tequila tasting, charcuterie entertaining, and more.
The Price
: $45 per month